Getting new Northside hiking boots for your outdoor adventures can be a good choice. This American brand's mid-cut offerings are built to provide you with a comfortable ride without compromising support or traction. They're also affordable and robust enough to last long. You just need to take a look these Northside hiking boots and find out what they have to offer you.
Reasons why you should get Northside hiking boots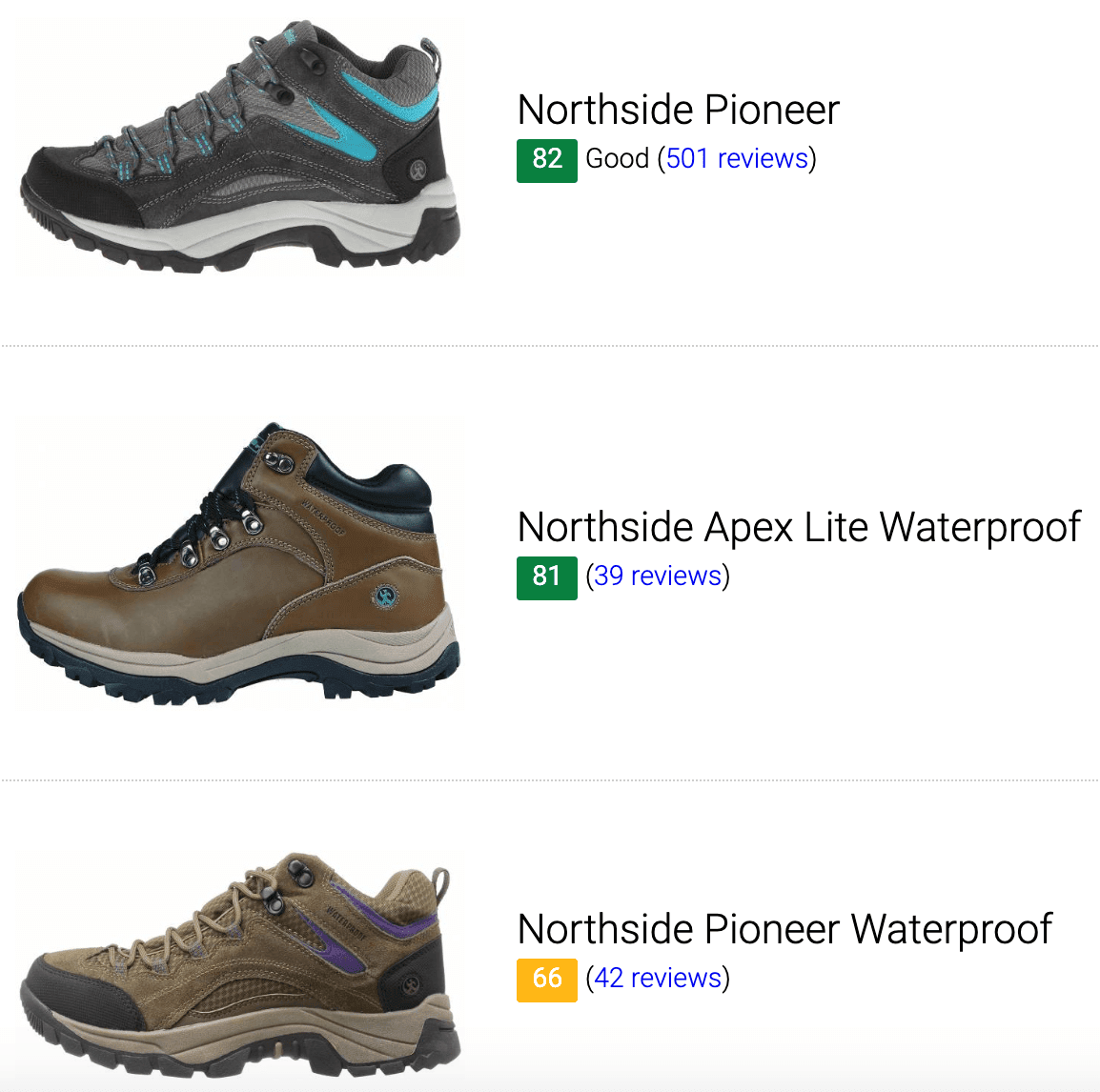 Durability
Northside hiking boots are built to endure harsh conditions on the trail. They are crafted with durable components, such as leather uppers, to resist abrasion and unpredictable weather. The outsole and midsole used in these hikers are designed to handle constant flexing and contact with the ground. The brand's best boots are also equipped with metal hooks and eyelets to improve their sturdiness. All of these components work in unison to make these hikers last long.
Comfort
Northside's hiking boots are designed to keep your feet comfy while you're out tackling a trail. They come with removable ethylene-vinyl acetate (EVA) insoles for enhanced underfoot comfort while you're on the move. The collar and tongue of these hikers are padded for all-day comfort. Some of the brand's most comfortable hiking boots feature mesh panels in the upper for better breathability in warm weather.
Support
Losing your balance while you're traversing a challenging terrain won't be possible if your hikers provide adequate support. Northside hiking boots are engineered to provide this benefit so you can safely go about on your adventure. They are equipped with mid-cut uppers that grant sufficient coverage and support to your ankles. EVA is used in the brand's best boots for hiking to achieve a cushioned and stabilized ride. Moreover, the gear's footbed offers a boost in arch support to distribute pressure evenly and reduce foot pain.
Traction
Northside hiking boots come with a grippy outsole to help you secure your footing over uneven terrain and slippery surfaces. The profile of this component is filled with aggressive lugs that grant multi-directional traction. Select models feature grooves on the outsole's rear and front end for better descent and ascent control. They are also equipped with heel brakes to help you slow down when tackling downhill conditions.
Protection
Every trail is filled with several challenges that may be detrimental if your gear doesn't provide ample protection. Northside hiking boots are imbued with several components to keep your feet far from harm. Foremost among these features is a waterproof liner to keep your feet dry when taking on wet trail conditions and unpredictable weather. It's also breathable by design to prevent excess moisture and heat from being trapped inside the gear.
Most of the company's hikers are equipped with robust rubber toe caps at the front and heel counters at the back. These components protect your foot from stubbing or various types of abrasive elements. All of these components work as one to help you have a safer hiking experience.
The vision behind a pair of Northside hiking boots
History
Northside's beginnings can be traced back to 1985 when Jim and Helen Thayer started Triple T Trading. This company imported shoes from factories located in Taiwan and China. The Thayers' operation eventually expanded when their sons, Jeff, Bob, and Jack, rebranded as Northside in 2000. This development led to the creation of a 110,000 square feet warehouse in Marysville in July 2016.
The company sells its products, including Northside hiking boots, via its partner retailers in the United States, China, and Canada. Various online outdoor gear stores also carry these footwear models, making them accessible to most parts of the world.
Pricing
Northside hiking boots are relatively more affordable than what other brands offer. Their products go for as low as $50 and top off at $75. Moreover, these products are infused with various technologies to improve your hiking performance on the trail. Those looking for cheap hiking boots that can last long may want to consider Northside's mid-cut offerings.
What should I do when the Northside hiking boots I ordered are defective?
The company aims for your 100% satisfaction when buying their products. If you discover a flaw within the Northside hiking boots you purchased, you can return them for either a replacement or refund. You should send these items back within 90 days to the company if you ordered a pair via their website or accredited retailers. Northside will then review your request and approve it accordingly. Do keep in mind that any issue caused by your usage of the boots will void your claim.
1 best Northside hiking boots
Northside Montero Mid Waterproof
This shoe has recently been added to RunRepeat. There are still not enough reviews for us to assign it a
CoreScore
.
CoreScore
A score from 1 to 100 that summarizes opinions from users and experts. The average CoreScore is 78.
More...