When the terrain is not always well-maintained, but you still prefer to be as mobile as possible, turn to the Outpulse Mid GTX. A shining example of lightness and tenacity, this plush hiker from Salomon can take you through nature trails and a little bit off the beaten path with extra surefootedness and fluidity. It also boosts adventuring confidence on warm and humid days.
Pros
Astonishingly light
Comfy like sneakers
Amazing traction
Supportive underfoot
Great waterproofing
Requires no break-in
Breathable
Cons
Loose collar fit
Dirt magnet
Who should buy the Salomon Outpulse Mid GTX
Bridging the gap between tough hikers and supple sneakers in a number of ways, the Outpulse Mid GTX lets you be as creative on the trail as you can be. Buy it if:
Your go-to trail leads to wet and mulchy sections.
Boots that give you extra mileage without resulting in achy arches are what you need.
You want to prove to your friends that breathable Gore-Tex hiking boots do exist.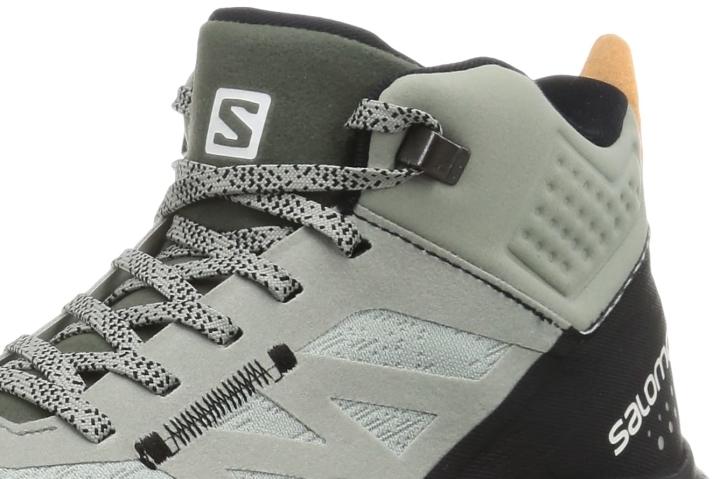 Who should NOT buy it
With its excellent lacing system that gives a snug hug around the ankle, the Salomon X Ultra 4 Mid GTX is a great alternative to the Outpulse Mid GTX. Also, if you hate smudge marks on boots, you might be better off wearing something in leather—something like the Scarpa Terra GTX.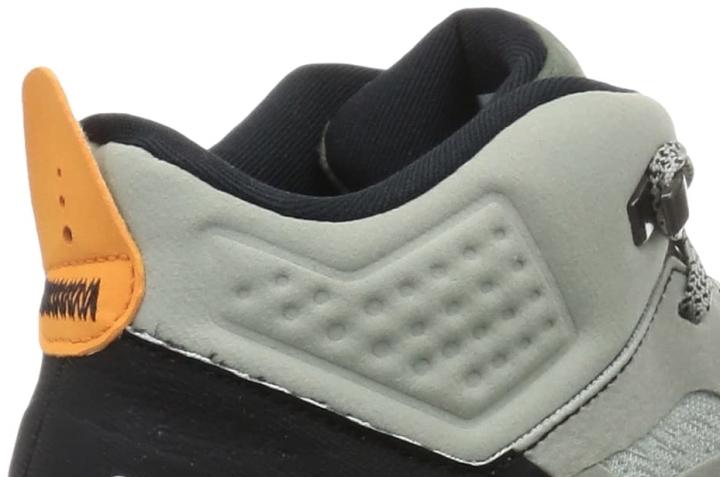 Sticky is its middle name
Its Contagrip outsole is a "good match for the harder surfaces (i.e., sandstone slab and packed dirt)," says a professional reviewer. Regular hikers also praise the shoe for its stickiness with the following remarks: "very good traction for a lightweight boot" and "the traction is spot on."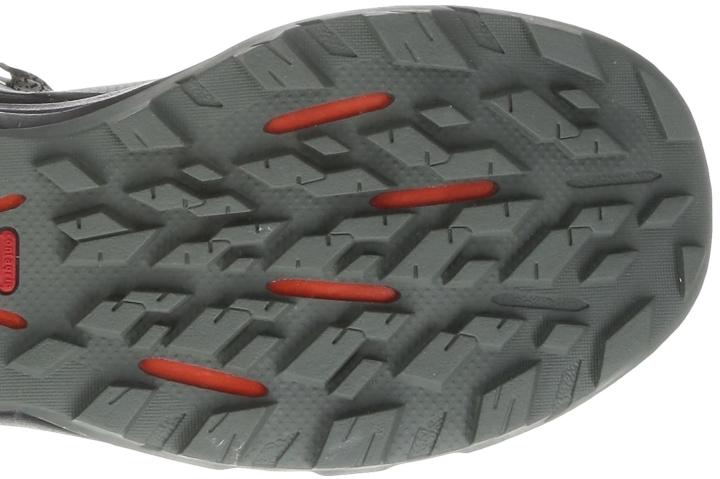 Day-one comfort in the Salomon Outpulse Mid GTX
"Soft and sneaker-like" is how an expert finds the featured boot on the comfort front. There are also non-professional reviewers who say that the Outpulse Mid GTX is extremely comfy right out of the box.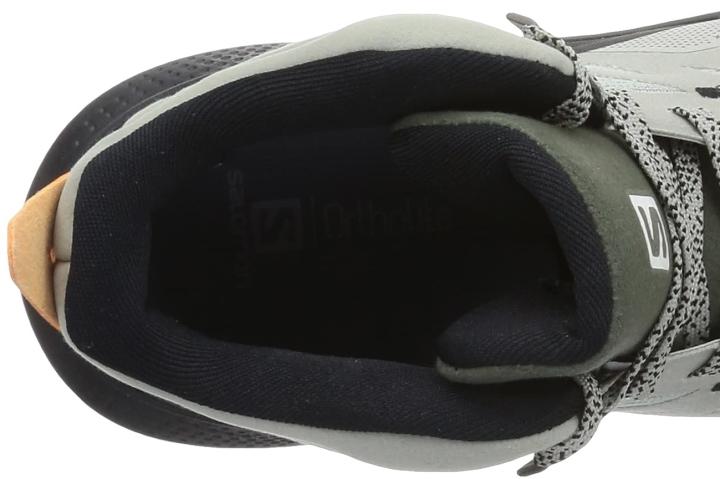 Exceptional lightness in every pair
An experienced hiker-slash-blogger calls the Outpulse Mid GTX, whose 380-gram weight is 190 g lighter than the average, "spritely and agile." On her latest expedition, she was able to "move quickly on the trail with minimal effort." Other commenters also chimed in their adoration for the boot's barely-there weight with "they feel like running sneakers" and "I forget I'm wearing them."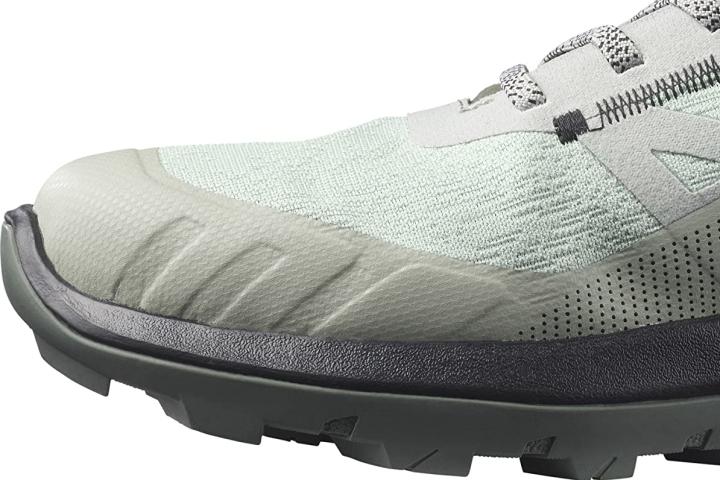 Needs an extra pair of eyelets
A decent number of trail-goers find the Outpulse Mid GTX's collar loose-fitting. "These have been a disappointment," says a gear maven among them, wishing that the boot had an extra pair of top eyelets to provide a more secure fit. The same tester also wouldn't recommend this boot for technical hikes in Colorado because of this.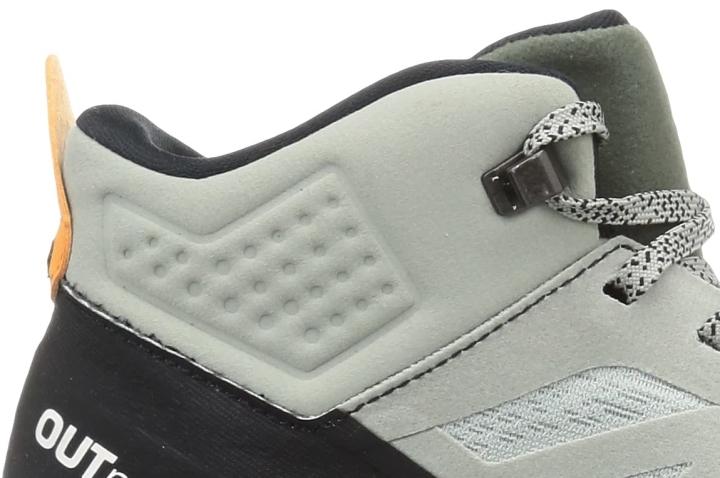 Outpulse Mid GTX: Your arch's savior
"I can walk forever in these" and "felt perfect straight away" are two of the best remarks from several hikers about the boot's underfoot support. They say that whether on mildly rugged trails or concrete pavements, the boot can keep your gait upright, leaving your arches happy for longer.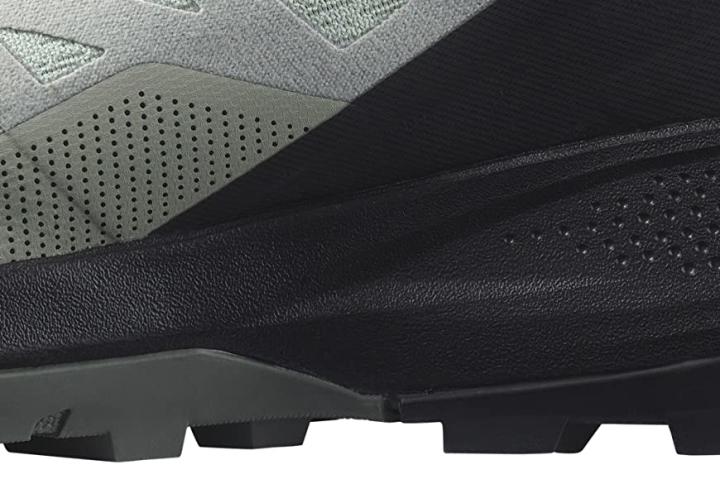 Knows no wet feet
"Shrugging off light afternoon rainstorms" is a cakewalk for the Outpulse Mid GTX, according to a footwear pundit. This observation is also backed by a non-professional tester, saying that you will have "no issues with wetness" in the shoe in very soggy conditions.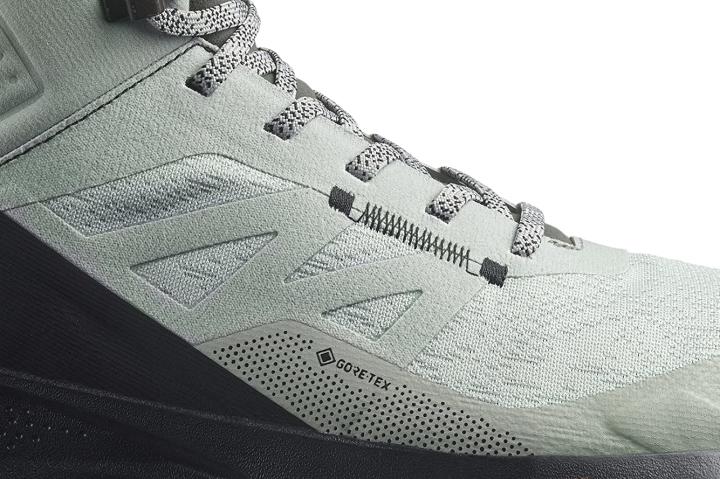 A doozy in the summer too
The Salomon Outpulse Mid GTX is "a pretty good breather in the desert heat," says a trusted female gear journalist.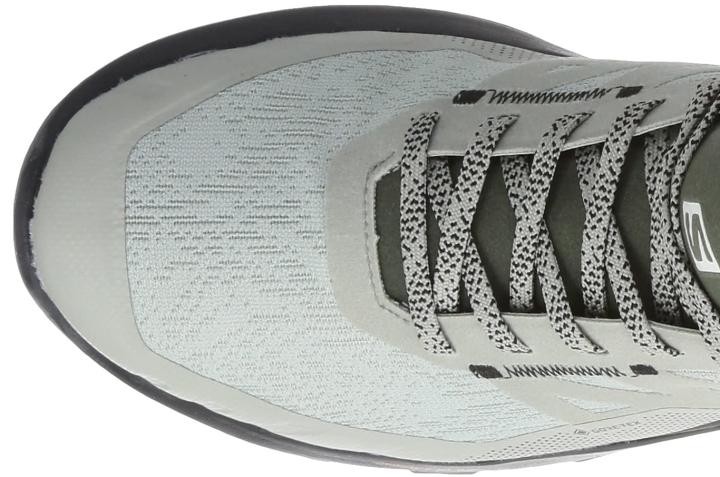 Outpulse Mid GTX: A blank canvas to stains
According to a professional footwear reviewer, dirt and stains "accumulate easily in certain areas" of the Outpulse Mid GTX.