The KEEN Targhee III Waterproof Mid was complimented for delivering immediate comfort and for having a tacky outsole and warm interior. However, it still was not able to evade criticisms. Overall it can be said that the KEEN Targhee III Waterproof Mid is an affordable hiker that can please beginners and seasoned hikers alike in their on-trail adventures. Its questionable durability, however, is something that might make potential buyers take a step back.
Pros
Lightweight
Excellent ankle support
Offers comfortable feel
Flexible
Budget-friendly price
Laudable warmth
Excellent grip on various terrain
Short to zero break-in period
Commendable toe cap
Cons
Unsatisfactory waterproofing
Lack of breathability
Restrictive fit
Poor quality
Who should buy the KEEN Targhee III Waterproof Mid
Those who are looking for light and flexible KEEN hiking gear may consider checking out this product. It is a solid option if you:
Prefer a hiking boot that offers abrasion protection and durability.
Prefer a hiking boot that keeps the feet odor-free.
Prefer a hiking boot that prevents slippage.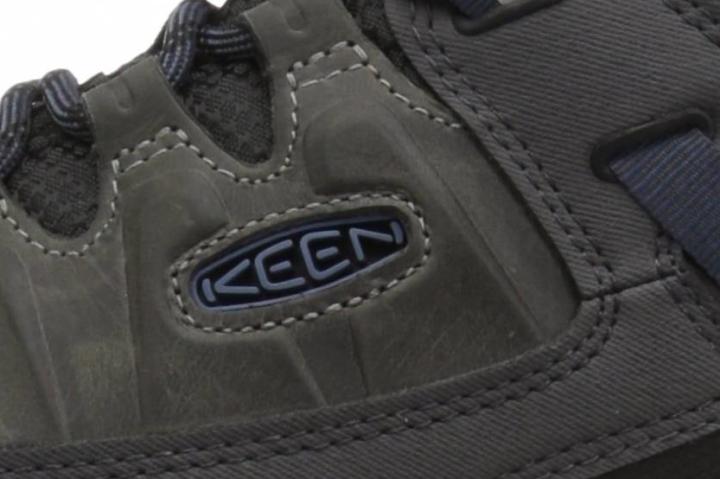 Updates to :name
KEEN's Targhee III Waterproof Mid has a more streamlined overall look than its predecessor. Its mid-cut collar has a snappier design compared with the previous one's rounded profile.
New in this version is leather mud shields. Unlike other KEEN Targhee hikers, these have leather overlays that run across the upper, giving the boot improved durability and abrasion protection.
Keeping the wearer's feet odor-free is the Cleansport NXT. This technology was not part of the Targhee II Waterproof Mid.
It inherits the ESS shank that the previous iteration had. That said, the Targhee III Waterproof Mid comes equipped with an additional internal shank which its older brother lacked.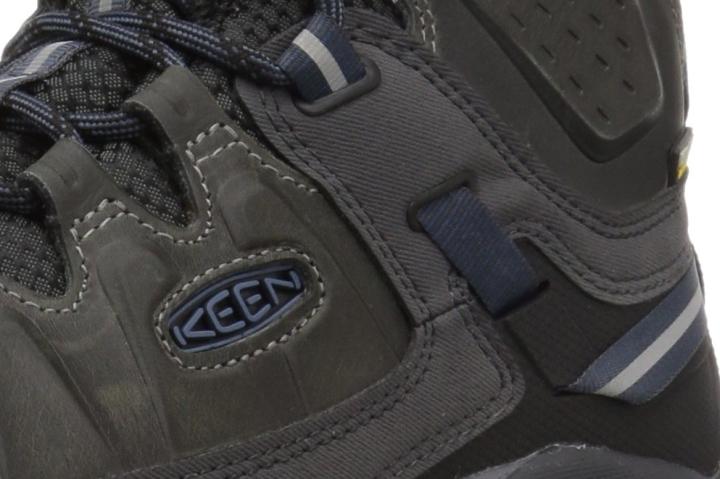 Size and fit
The KEEN Targhee III Waterproof Mid is an over-the-ankle, fairly true-to-size hiking boot for men and women. Its sizing options include a number of full and half sizes. Widths include regular and wide for men and regular for women.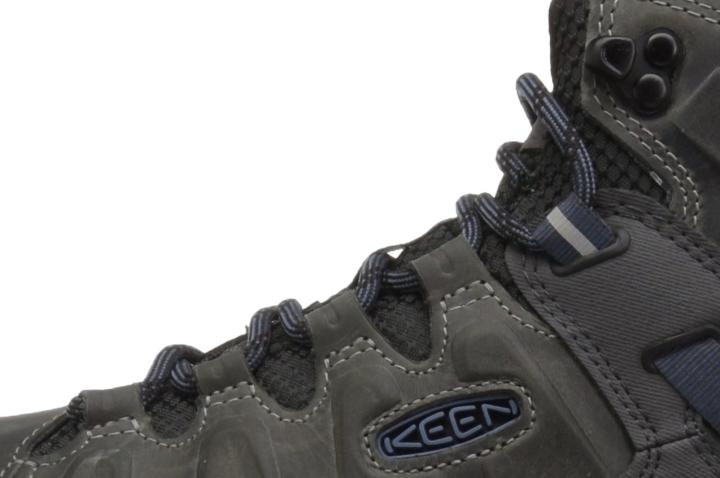 The boot's closure system enables users to customize the fit. It works with an injected TPU heel-capture system which includes ankle-hugging lace loops. When wearers tighten the fit, it securely holds the heel in place, preventing slippage. A fit tip from the brand: KEEN products have a wide fit. However, for women who like a more spacious interior, they suggest getting two sizes down their usual on a men's shoe.
Adequate surface traction
KEEN's Targhee III Waterproof Mid supplies wearers with adequate surface traction through its All-Terrain rubber outsole. Its 4-millimeter lugs are formed into a geometry that allows for multi-directional grip.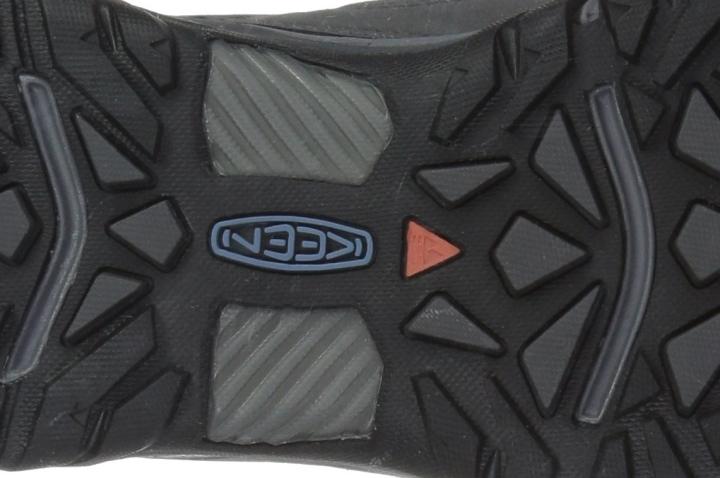 Rigid heel and forefoot tip
Its ridged heel and forefoot tip grant users more control while tackling challenging inclines and slippery slopes.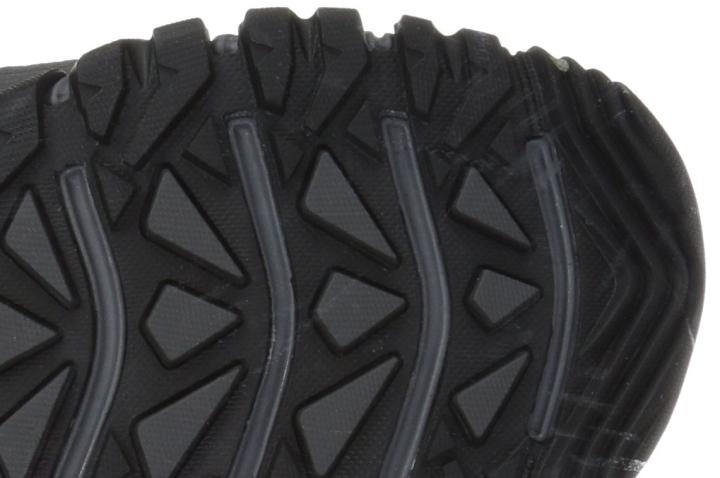 Supportive and stable cushioning
The Targhee III Waterproof Mid has a compression-molded ethylene-vinyl acetate (EVA) midsole, providing both support and balance. Its dual-density construction offers a more persistent kind of stability, especially useful during transitions. The midsole was embedded with two types of shanks, an internal shank, and a lightweight ESS shank, granting extra medial support.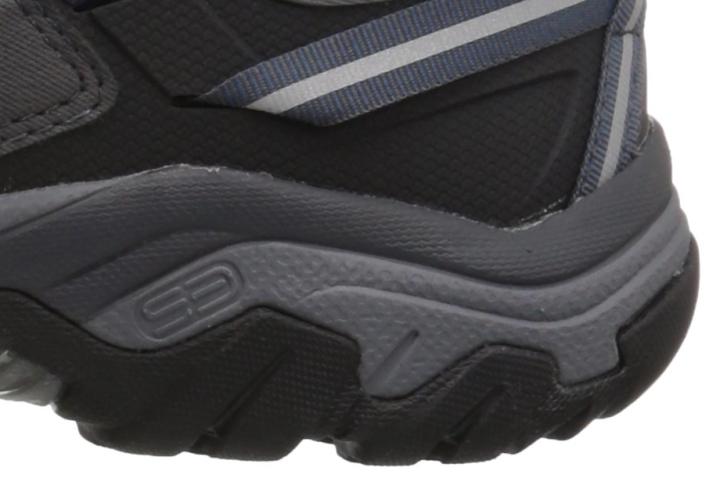 Excellent arch support
Contributing to the amount of comfort that the midsole provides is the boot's metatomical footbed. This removable dual-density insole offers additional arch support besides extra cushioning underfoot.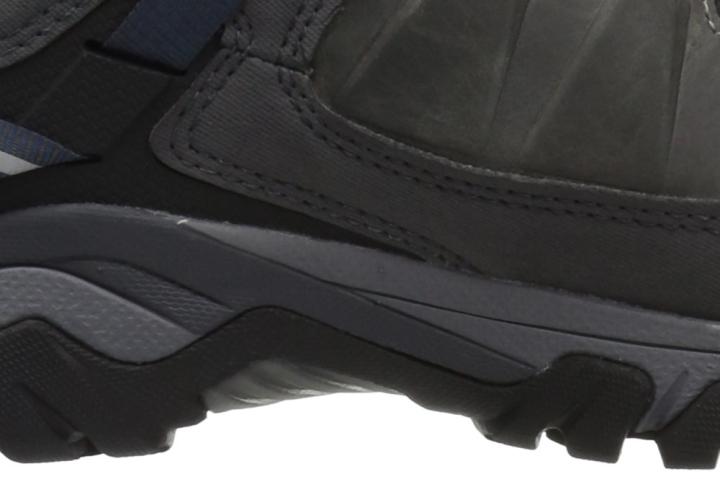 Breathable and waterproof
The Targhee III Waterproof Mid owes its brawny looks to its part waterproof leather, part breathable mesh upper. Its equally breathable mesh liner is imbued with KEEN's very own waterproofing technology, the KEEN.Dry. This membrane expels moisture out and allows the foot to breathe.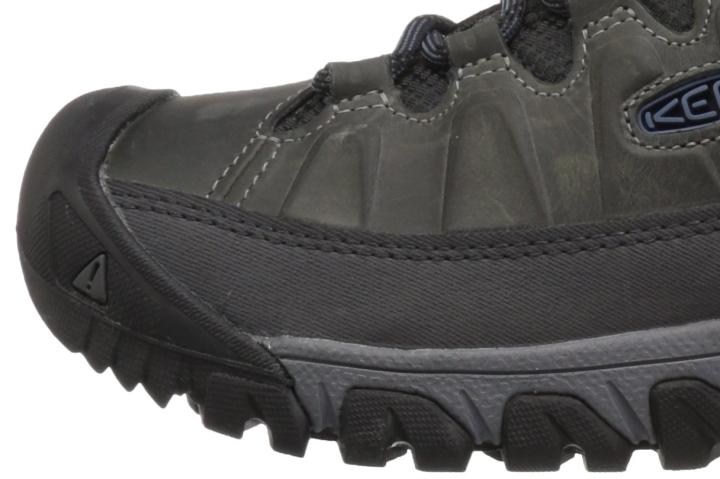 Provides protection from bumpy and abrasive hazards
A sturdy toe cap called KEEN Protect (also found in other products like the Newport H2 and the breathable KEEN Voyageur shoe) is at the forefront of the boot's upper. This yet another company-exclusive tech shields the forefoot from bumpy and abrasive hazards. Both of the upper's sides have leather overlays (mud shields) which further reinforce the boot and give it extra scuff protection.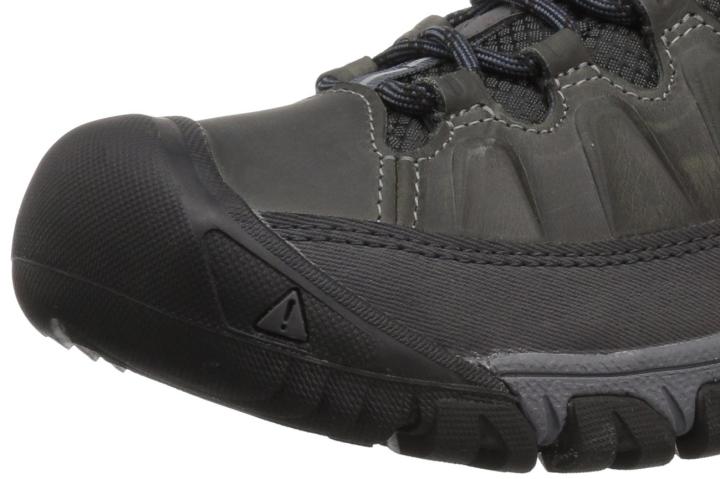 Easy to wear
Its lacing system is fairly standard with its synthetic laces and combination eyelets. It, however, allows users to quickly configure the top laces as the closure system's top eyelets are easy-access open hooks. It has a generous heel strap which gives users convenience on and off.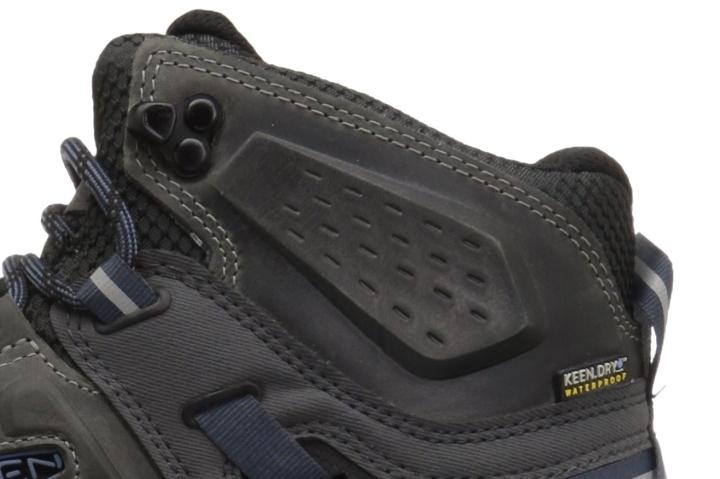 KEEN Targhee III Waterproof Mid care and maintenance
Generally, it is recommended to use a soft-bristled brush or a hand towel in removing loose dirt. For stain removal, a gum eraser can help. Gently rub it in a circular motion on the affected area. Brush lightly afterward. To eliminate stubborn stains, mix water, and a little vinegar on a slightly wet cloth. This process may cause discoloration.
In taking care of the boot's leather, KEEN recommends applying a leather cleaner and conditioner. Footbeds are advised to be washed manually using a soft cloth and light detergent. Let it air dry and never expose it to extreme heat to facilitate drying. Also, machine washing is not recommended.
In case of persistent odor, rub some tea tree essential oil on the lining of the upper. Apply on the footbed too. There are also powders available that can be applied directly to the shoe after use. If the insole of the shoe is not removable, hand wash its interior using a gentle cleaning agent.
When the boot is not used regularly, it may cause the adhesive used in the outsole to dry and crack. This results in delamination (separation of the sole). If this happens, KEEN recommends using "barge cement." It is a flexible and waterproof type of marine adhesive.
Nice to know
KEEN offers replacement insoles and laces through its website.
In case owners need to file a warranty claim and the receipt is lost, KEEN mentioned that their team can accept an online bank statement as proof of purchase. It is still, however, subject to the approval of a warranty manager. Other options include a copy of the debit or credit statement and online order confirmation. If they are not available, upload a photo of the size tag in the "Photo of Receipt" box. This, however, is not a replacement for the proof of purchase.
KEEN shoes have a product tag number. It is printed near the size detail inside the shoe. It starts with two to three letters followed by four or six digits. This information indicates where the product is manufactured. This is requested on the brand's warranty claim form which can help the team look for a replacement quickly. If the tag is worn away and the details are not readable, customers may put "not legible" or "worn-off" in the form for the transaction to push through. The seven-digit number that starts with a "10" is the style number.