What results in wearing the Terra GTX is reaching the "point B" of your go-to trail with dry, pampered feet. Wearing this thing of beauty from Scarpa also translates to empowered hikes, whether on groomed paths or uneven terrain. While it has some downsides, the Terra GTX's core attributes make it a worthy investment.
Pros
Glue-like underfoot
Insanely comfortable
Watertight
Quick break-in
Lightweight
Reliably supportive
Sufficient breathability
Mildly warm
Cons
Scuff-magnet
Subpar cushioning
Who should buy the Scarpa Terra GTX
Existing true to its nature (and not to mention, to its name), the Terra GTX delivers empowerment for multi-terrain pursuits. This classy, all-leather Scarpa gem is for you if:
The routes you tackle lead to slippery descents.
You fancy leather hiking boots, particularly those that can wall off moisture in waters of up to 4.5 inches deep.
You're after trail kicks that deliver equal amounts of ankle comfort and support.
You want debris, sand, and battered twigs to stay out.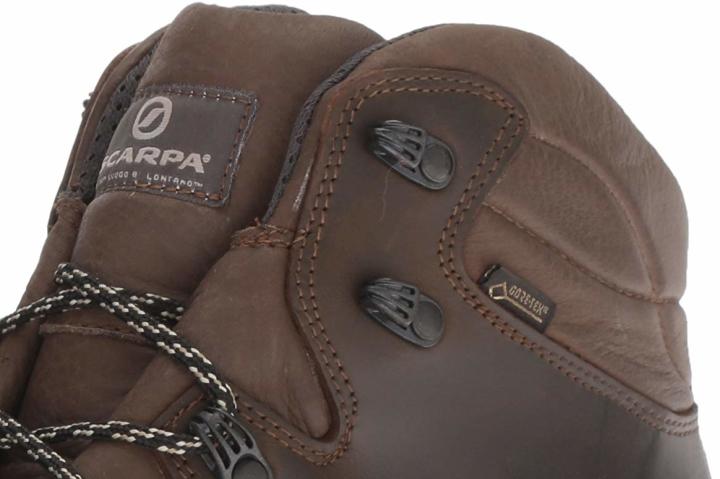 Who should not buy it
The Scarpa Terra GTX may not be the ideal boot for those whose adventures involve abrasive hazards (think dried-up bushes and jagged rocks and roots). For such trail-goers, the more protective Salewa Alp Trainer 2 Mid GTX is the way to go. If you need something more agile (especially on level terrain), look past this boot and toward the Mojito Hike GTX.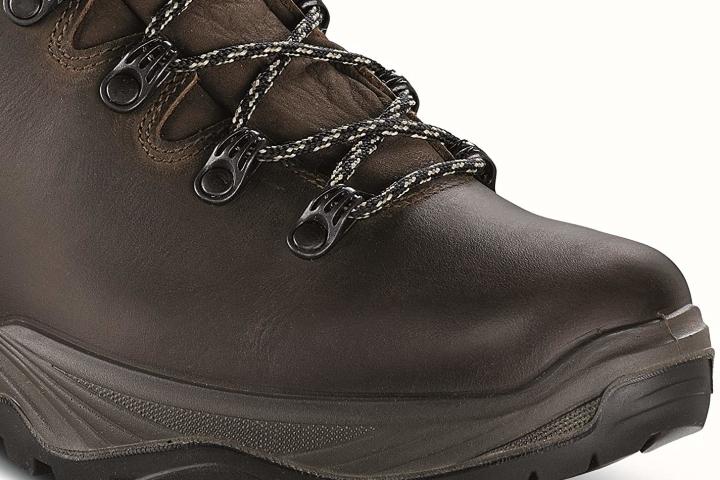 No slipping allowed
Many experienced hikers adore the Terra GTX's astonishingly grippy outsole.
The Terra GTX's 5-star plushness
Scores of reviewers, including a handful of pros, applaud this boot for its overwhelming amounts of comfort. They say that this boot also does away with stiffness right from the get-go.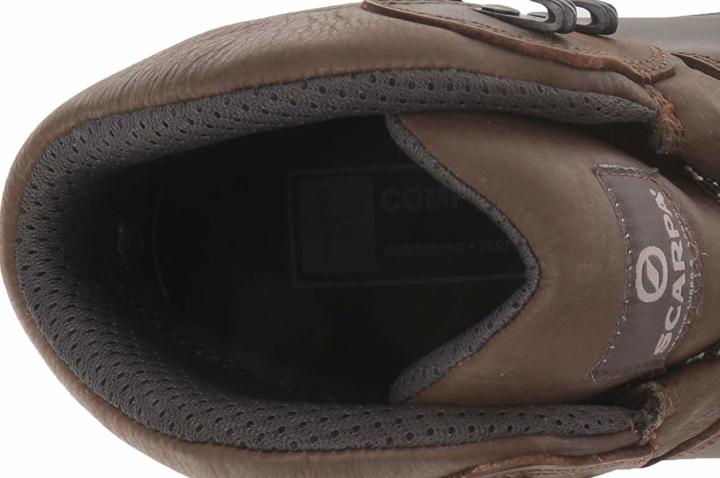 A turtle in the rain
Its waterproofing never lets up, according to dozens of impressed adventurers.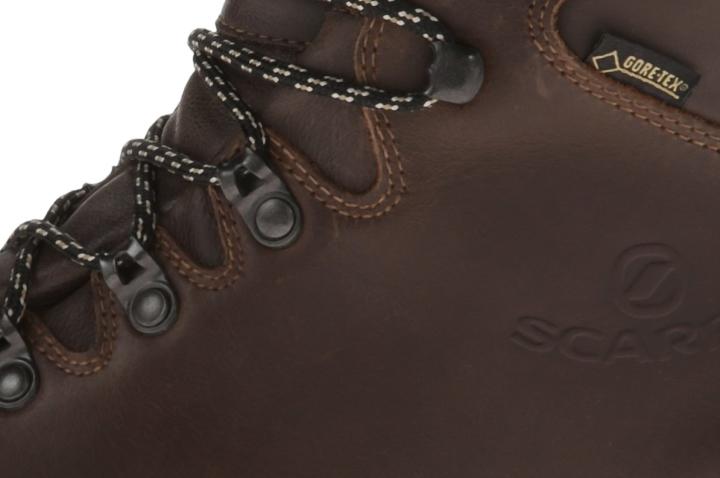 Scarpa Terra GTX: Schooling most kicks weight-wise
Hikers in droves are mind-blown by the surprising lightness of the Terra GTX, which is roughly 550 g per shoe. For more lightweight must-haves, click here.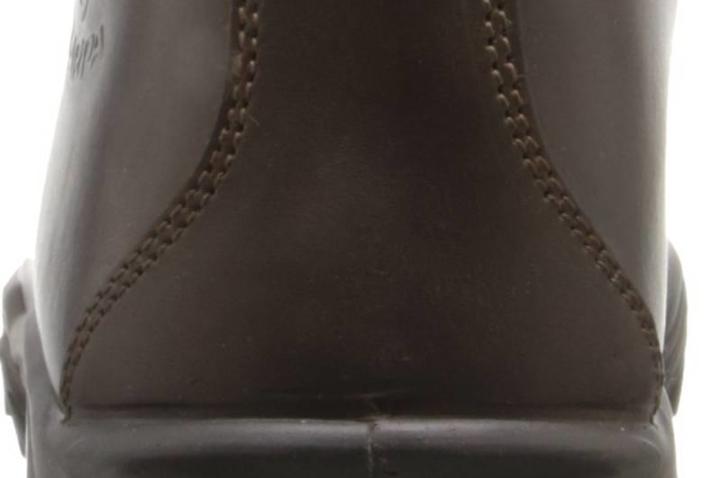 Questionable upper protection
Its lack of overlays is double-edged: it gives the Terra GTX a more premium look in place of heightened defenses against abrasive elements.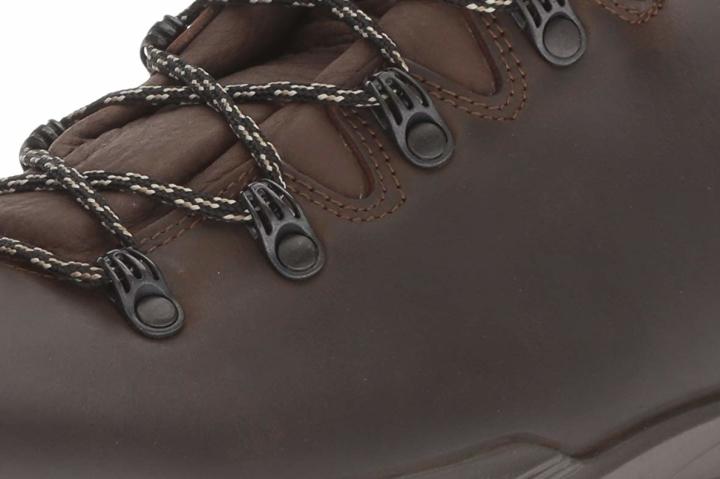 Ankle-hugging collar
The boot is quite commendable for its rave-worthy ankle support.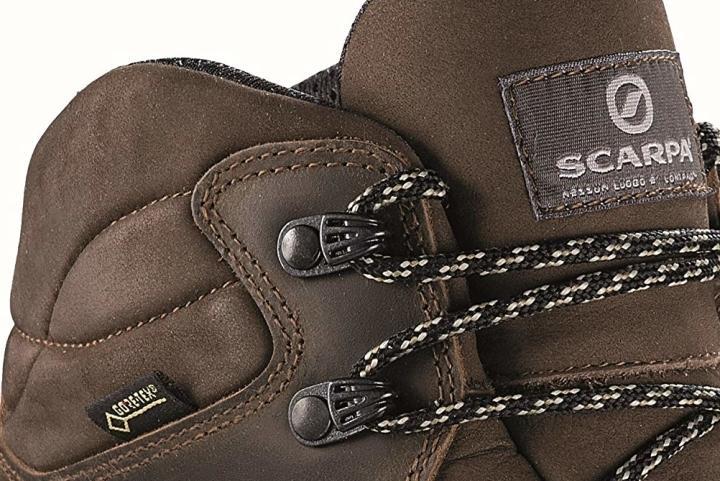 The Terra GTX's weather-compliant confines
Outdoorsy folks swear by the boot's versatility as far as weather is concerned. They say that in warmer temps, the Terra GTX provides enough ventilation, while in temperate conditions, it delivers just the right amount of coziness.