I ordered the Salomon Fellraiser online with a fair degree of confidence knowing how Salomon products fit my feet.
Salomon trail shoes seem to fall into two types of toe box and one or the other will be ideal for an individual depending on the shape of their feet. The skinny one that squeezes my toes a little too tightly is more the Salomon Speedcross type of toe box.
The Fellraiser falls into the rounder more roomy category that suits my toes better. I'm referring specifically to the Salomon Speedcross shoe which I also run in which has a narrower toe box.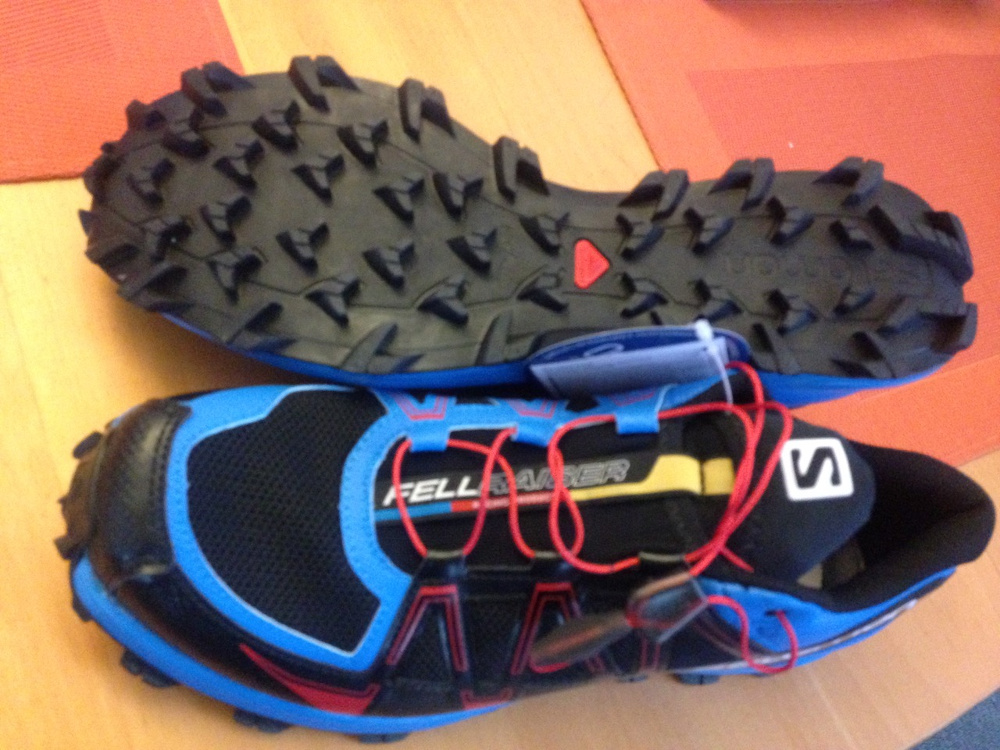 Stability
The Fellraiser, in my opinion, is a fairly neutral shoe that doesn't mess around with over-supporting the arch or trying to add a ton of stability. This sort of shoe, therefore, suits my anatomy and running gait perfectly.
Salomon's website talks about an EVA shaped footbed that cradles the foot although I found that it's really not as aggressive as some shoes.
Some runners may find that the heel shape could cause problems with chafing although I found that it never gave me any chafing or blisters in the Achilles area. In fact, I found that the shoe dramatically improved with age as the kilometers were put on them.
Traction
Besides fitting my feet as if they were custom made for me it's important to note that these shoes have absolutely the best traction of any other Salomon shoe I've had. They grip on everything from loose rock to mud and everything in between.
Despite having a soft adaptable sole, they simply don't wear out! I've had other shoes where the lugs on the tread wear down but on these shoes, that's not the case. I have put 1,600 km on these shoes and still use them for races and they feel like wearing comfortable slippers.
I have raced the Sinister 7 - 100-mile race in the Crowsnest Pass Alberta which features 19,000 vertical feet climb/descent in them and I've raced Ontario 80 km races in them too which are different terrain entirely. They are very adaptable to the situation.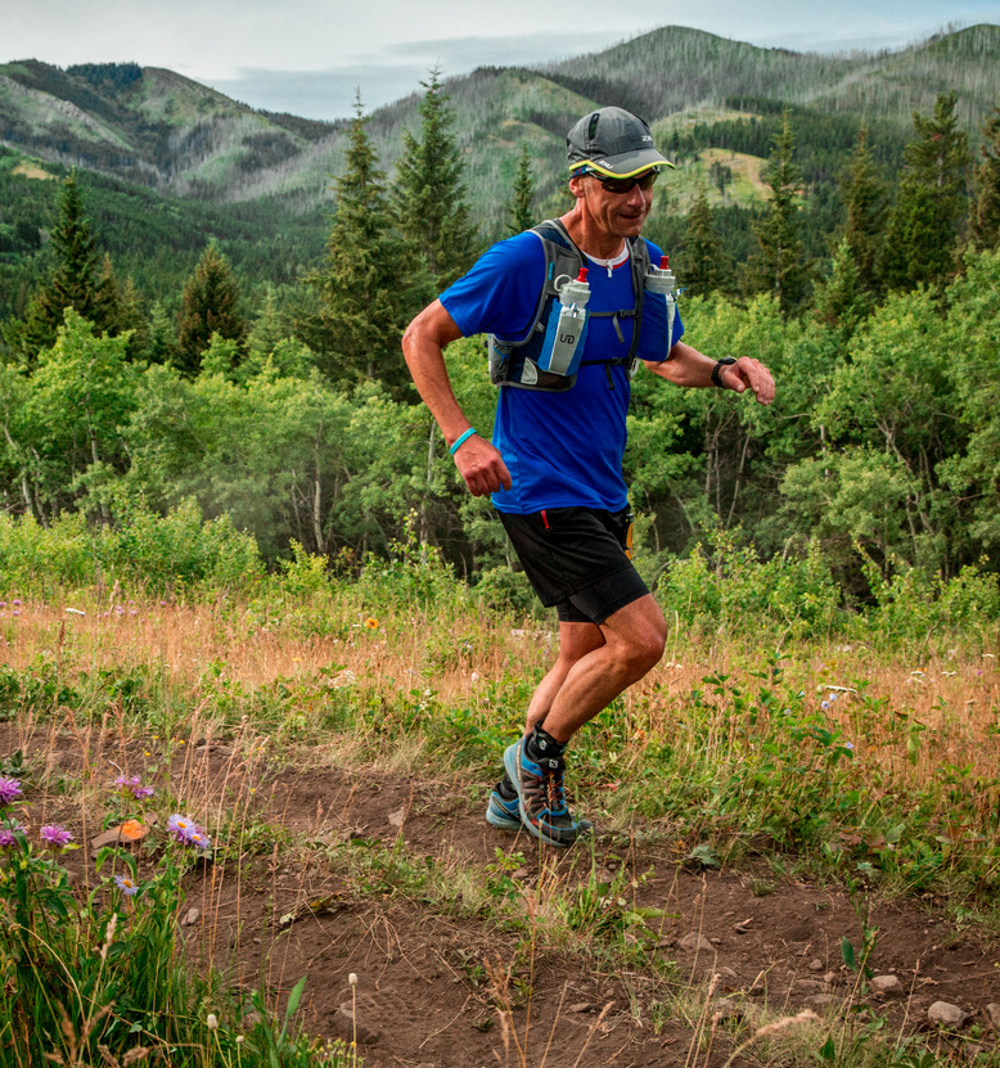 The Fellraiser has the toggle lace system that means they never come undone.
This is a critical feature for ultra-marathon events where the mere act of bending down to tie shoes in the later stages can be painful. It is also nearly impossible to hook your lace on a root and trip because the toggle laces are packed into the tongue of the shoe.
Durability
The shoe features a rubber toe bumper which protects your tender toes from the inevitable tripping over roots and rocks. This durable feature prevents the toe are a from breaking down as well.
If there was an area that broke down it was the side mesh material near the front next to the smallest toes.
I don't believe it is a design flaw, rather the abrasion from rubbing against rocks and roots on rough trails simply took a toll. This did not happen until approximately 900 km had been run in the shoes. I think that represents truly good value for any running shoe.
At 290g weight, I never felt the shoe was particularly heavy. The test for that was running a 100-mile race in them.
They literally felt like nothing at all even in the later stages of the race. All in all, they are a great compromise of durability vs light weight.
Contrary to what others have said, clean up is not a problem. I let them dry completely in the sun if muddy and brush the mud off with a stiff brush. If you are inclined to wash the mud off with water they do dry quickly and will be nice and fresh after sitting in the sun, preferably on a breezy day.
Although Strava has told me to retire these shoes many times, I simply can't part with them!