The Pulsar Trail from
Salomon
is the brand's take on a mid-range, do-it-all
trail running shoe
. With this shoe, we found that we could tackle any terrain and any distance at any pace. It comes to life, rolls smoothly, and offers lots and lots of protection. And if you want a shoe that's clingy, the Salomon Pulsar Trail's grip is amazing.
Pros
Bites on demanding trails
Great energy return
Stable and protective ride
Ready for the long miles
Runs as velvety smooth
Terrific heel lockdown
Spacious toe box
Lighter than most trail shoes
Very protective upper
Hugs the foot in all the right places
Durable
Cons
Lacks breathability
Not for wet rocks
Who should buy the Salomon Pulsar Trail
The Pulsar Trail is THE shoe for you if you're on the lookout for a:
jack-of-all-trails that can go fast or slow, and travel short or far
grippy trail shoe with top-notch protection that doesn't cost a fortune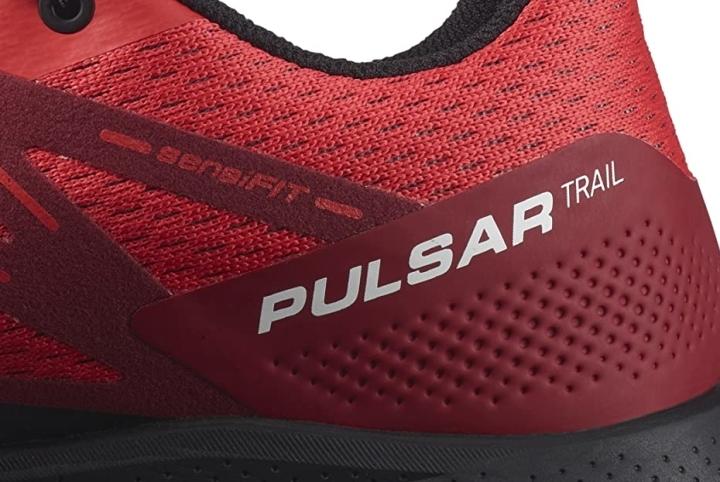 Who should NOT buy it
The Salomon Pulsar trail is, by no means, a running shoe for summer. With its plush upper, it's a touch hot. This said, it'd be better to go for the Salomon Sense Ride 5.
Want the absolute grip even on wet surfaces? We highly recommend the Salomon Speedcross 6.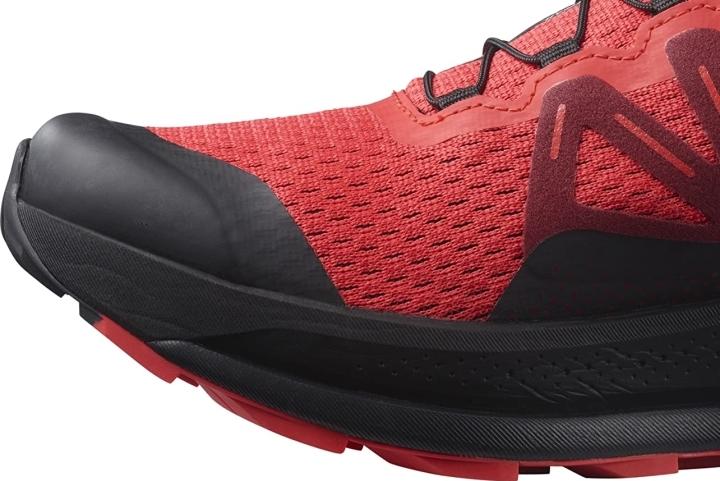 Whether fast or slow, you can do it with the Pulsar Trail
Running in the Pulsar Trail was pure joy! Its energetic and snappy ride propelled us forward and there was no losing of speed all throughout the run!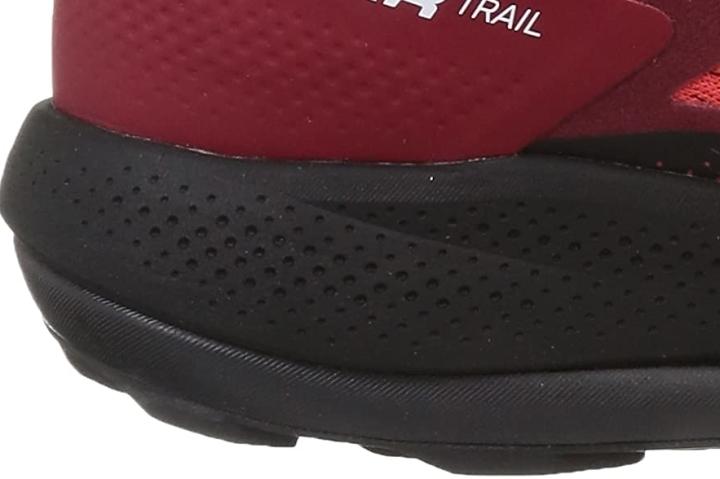 Think of the Salomon Sense Ride but with a livelier kick to it. That's how the Pulsar Trail runs. And if you want to take it easy, it's also not harsh on the foot.
Roll through your strides
We really appreciated the shoe's rockered design for speeding up our transitions.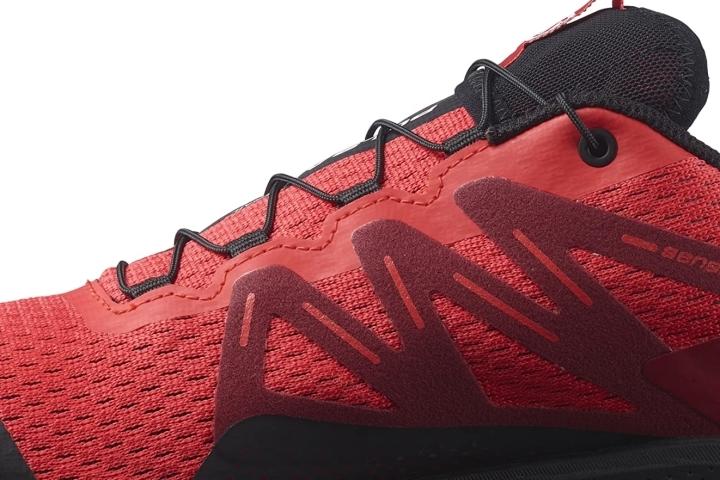 Ready for the rough terrain
The Salomon Pulsar Trail's midsole is on the denser side, which not only helps amp up its energy return; it also addresses (1) protection and (2) stability.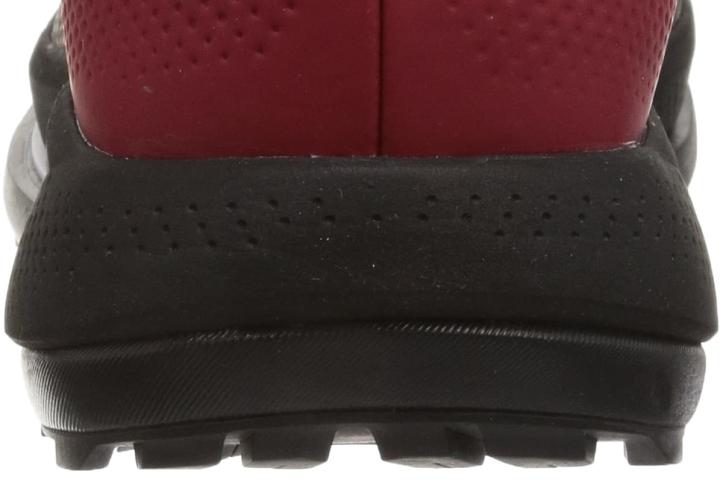 On dry firm trails, a few technical rocky passages, pavement, and muddier wet trails, the ride remained consistently stable and well-cushioned. For a neutral shoe, we found that it guides the foot very well.
With its max cushion grade stack, the Pulsar Trail also helps to mute out the impact.
Lighter than average
Tipping the scale at 283 grams/9.9 ounces in US men's 9, we are happy to announce that the Salomon Pulsar Trail outperforms most trail running shoes with its lightness! The average weight of trail shoes currently sits at 297 grams/10.5 ounces.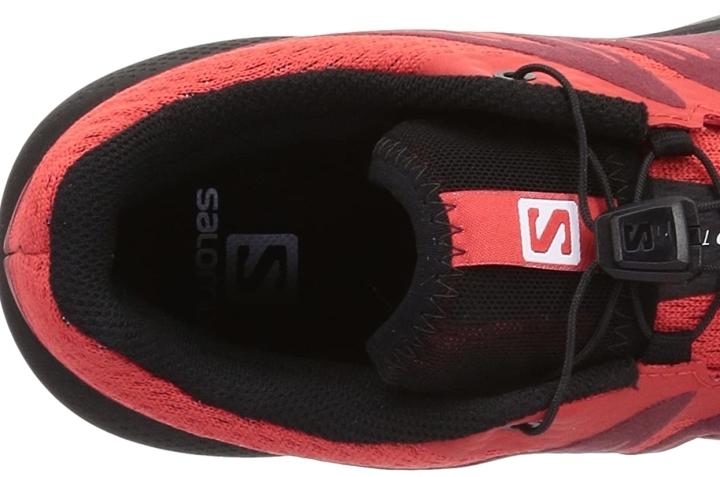 Secure but doesn't choke the foot
A great majority of Salomon trail running shoes are very close-fitting and even tight. But this all changes with the Pulsar Trail. Yes, it's still snug. But it's no longer snug to the point that it's constricting.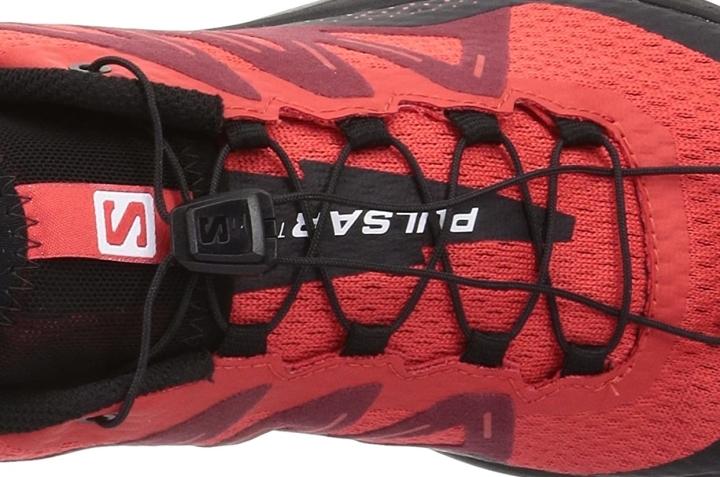 Everything about the shoe's upper works well together. The padded tongue, the lacing system, and the midfoot wrap are all in sync in keeping the foot in place. What's even better is when you cinch the laces down, you won't feel any lace pressure.
The Salomon Pulsar Trail's heel hold is fine as hell
The heel cup is well-padded, preventing heel slips. It is reasonably rigid without being overdone.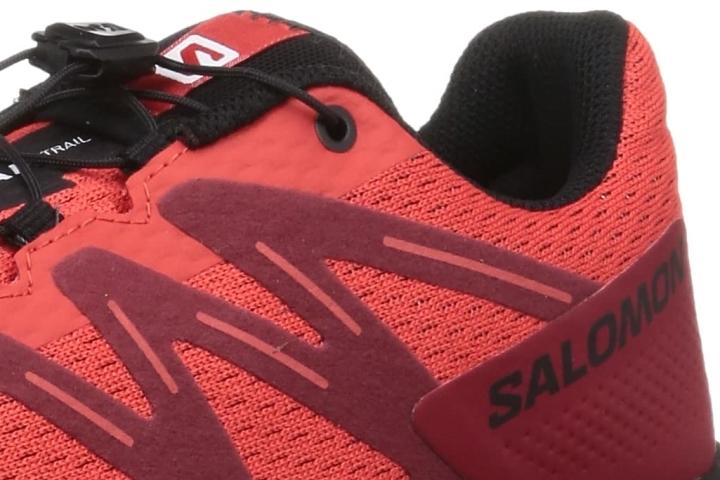 Toebox has some room to offer
When your foot starts to swell, don't worry. The Salomon Pulsar Trail's toe box is roomy enough for that. And what's even greater is it's not the type of spacious that's sloppy.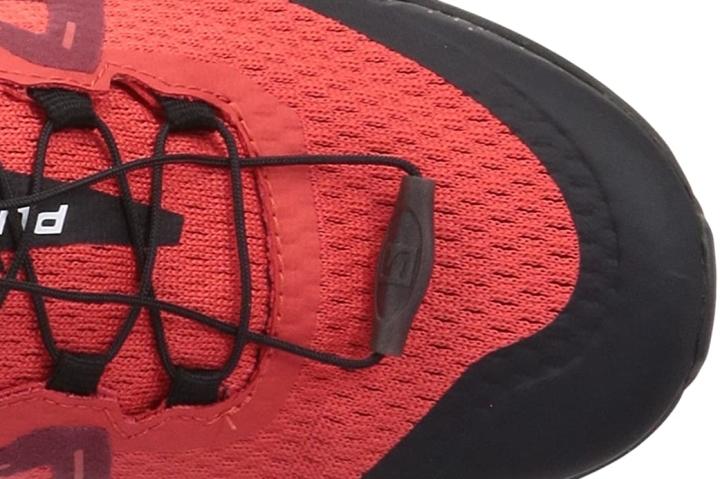 Plush upper comfort
It may not look that way but the Salomon Pulsar Trail is amazingly soft from the inside! And this also makes it more protective and debris-resistant.
Complementing the internal comfort is the external toe bumper which does a great job shielding the toes from jagged rocks and roots. Now the bigger question is—is there some downside to the upper?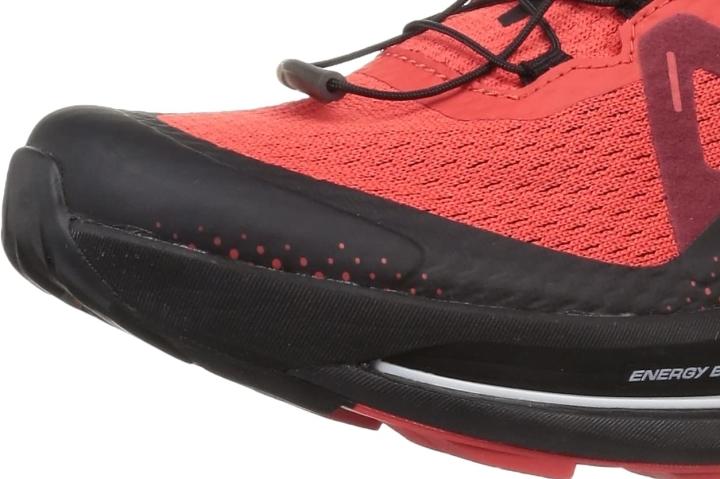 Unfortunately, yes. With the plushness it offers comes a not-so-breathable feel. So, if you want a summer-ready trail shoe, the Pulsar Trail is a pass.
Lasting durability and grip
What more can you expect from a Contragrip outsole? Its grip and resistance to abrasion are phenomenal.
We were impressed with its stickiness on demanding trail surfaces.