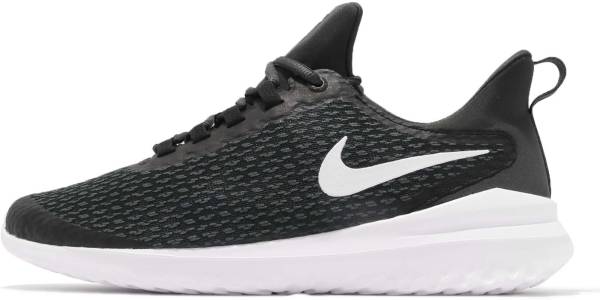 The Nike Renew Rival received many positive remarks from consumers. They considered this road running companion to be a reliable option during quick running sessions and urban adventures. It's as though they welcomed it primarily as a part of their fashion apparel. There were complaints about the midsole being a bit uncomfortable, but such claims were uncommon.
---
Verdict from 1 expert and 100+ user reviews
6 reasons to buy
People were generally happy with the aesthetics of the Nike Renew Rival; they noted that the colors were eye-catching.
Many runners thought that the upper unit offered suitable support.
The majority of consumers believed that the sizing scheme of this running shoe accommodated their expectations.
The cushioning capability of the midsole unit was trusted by those who have tested it.
According to some purchasers, this shoe didn't need a break-in period; it was agreeable from the start.
The slip-on design made the Renew Rival effortless to put on.
1 reason not to buy
Some rare instances yielded a few disgruntled consumers who didn't like the underfoot experience of the Nike Renew Rival.
Bottom line
The Nike Renew Rival received many positive remarks from consumers. They considered this road running companion to be a reliable option during quick running sessions and urban adventures. It's as though they welcomed it primarily as a part of their fashion apparel. There were complaints about the midsole being a bit uncomfortable, but such claims were uncommon.
Best price from 50 shops
We earn affiliate commissions at no extra cost to you when you buy through us.
75% say it's true to size.


Overview of this review
Our reviews
When I first started running, I had some specific criteria when I was about to make my "sporty" running shoe purchase. This includes things like comfort, color, looks, etc.
Nowadays, when I make a purchase, I make sure that the shoe I'm about to purchase has the specific heel to toe drop that I want. It has a weight that falls in the range of what I consider as light, along with other things that I look for.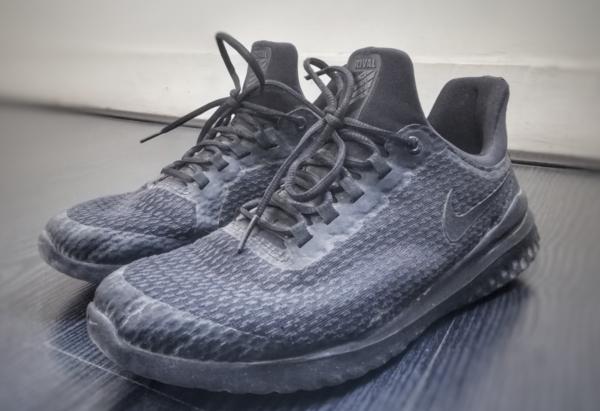 However, there is a key factor that has stuck to me all those years: budget. A shoe should fall under my kinda strict budget so that I might consider the purchase.
Nike Renew Rival was one of those shoes that grabbed my attention instantaneously with its low price tag, which is usually a good deal considering the ridiculous pricing points that Nike has been putting out lately. But was the renew rival actually a steal?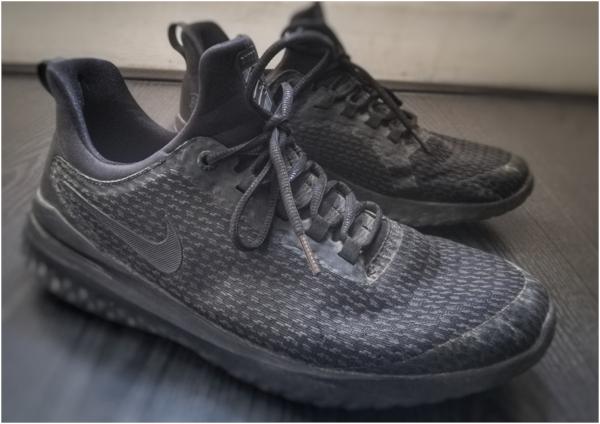 Specifications & fit
The Renew Rival is one of Nike's less popular neutral running shoes. It has a classic 10mm heel to toe drop, and it features one of Nike's less known midsoles called "Renew," hence comes the name of the shoe.
In the age of carbon fiber plates, react foam and Flyknit upper, it becomes more difficult for a shoe to be under the spotlight. The renew midsole is comfortable and gets the job done. It's nothing to ride home about, and it also compresses quickly.
My own pair had started showing some compression marks early on, faster than most Nike Lunarlon shoes, which are infamous for having their foam compress early on, especially if the outer sole is not present and the midsole serves as an outer sole itself.
This is, unfortunately, the case in the Renew Rival, which makes me question the durability of these shoes. If you flip the shoes over, you will find one of the most bizarre design decision that Nike might have taken with this model.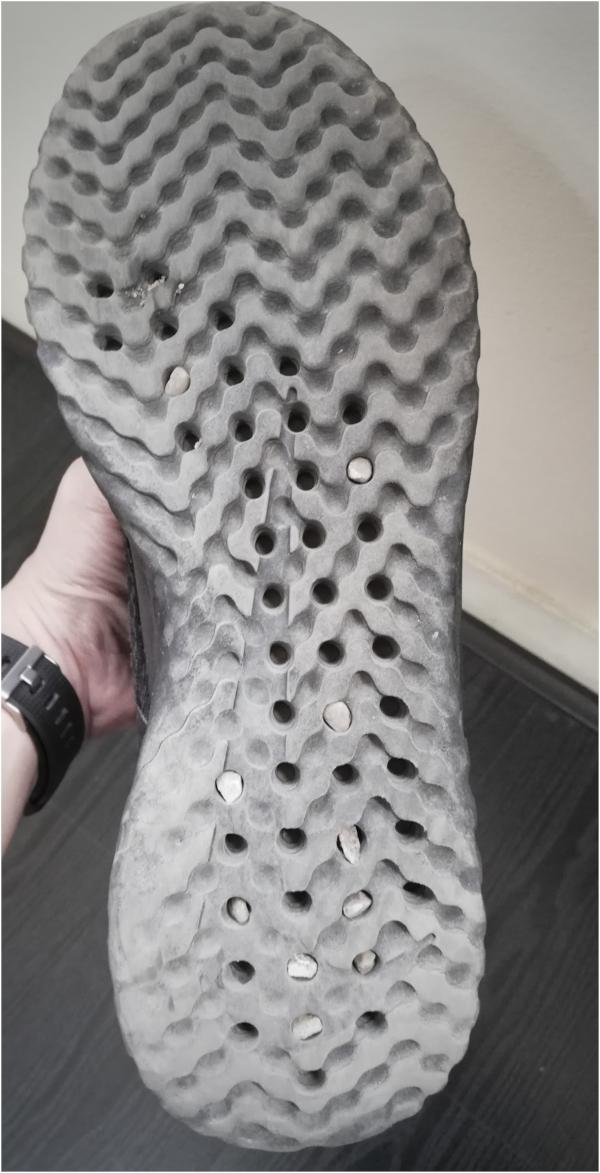 When I saw those tiny holes, I got instant flashbacks to the exposed Lunarlon with laser cuts that were put on the LunarEpic and the LunarGlide.
Both shoes were like magnets for tiny rocks, which was the exact case with the Renew Rival. However, just as the aforementioned models, removing the tiny rocks and gravel wasn't much of a hassle.
Upper
The shoes have a "booty" construction that is super easy to slip on and off. It has a pull tab on the heel which doesn't have a counter around it. They fit true to size, and the toe box is not shallow and is slightly wider than most Nike models.
They have a mesh upper that is not restrictive and not very breathable. Also, this is not very durable since there have been some minor signs of wear on the sides of the shoe.
I'm not sure if it's the result of a hard turn that I took with the shoe? I was very disappointed to see that the upper was tearing that early on. I had only put 50 miles on those shoes when the tearing had become visible.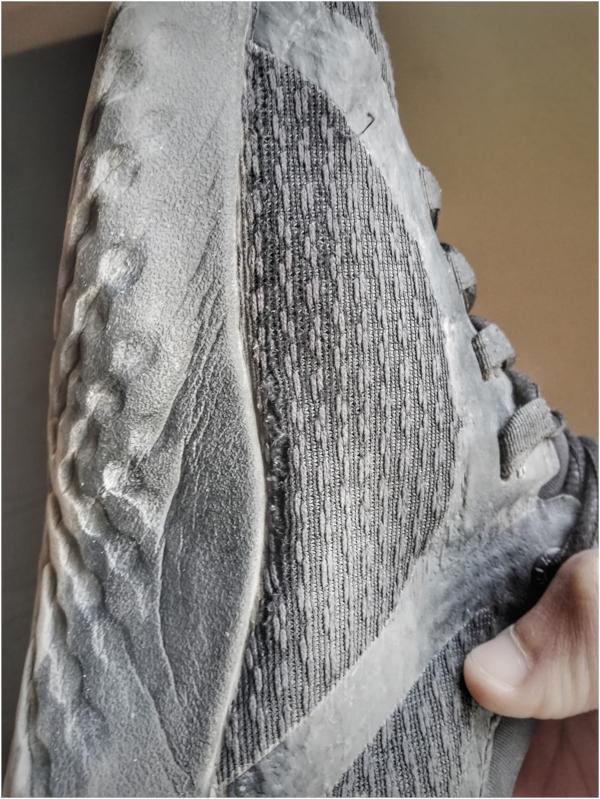 I had also noted that there's a minor hot spot under one of the lacing holes that I feel after a couple of miles of running, not sure if it's a lacing issue or not but it's definitely recurring.
Lifestyle shoe?
I must admit, the shoes look quite decent and they can definitely pass for a lifestyle shoe that you can wear to the office without anyone noticing that you are rocking a running shoe (not that there's anything wrong with that, but some companies have dress codes).
The Renew Rival has some decent "toned down" colors unlike most of the running shoes that have flashier ones (again, not that there's nothing wrong with that either).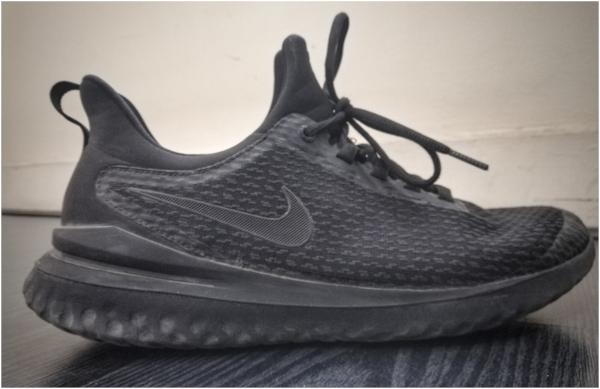 Pros
Price is cheap
Could be worn as an everyday lifestyle shoe
Cons
Upper is not breathable and tears easily
The renew midsole compresses easily and will lose its durability
The shoe collects a lot of gravel and tiny rocks
Summary
The Renew Rival is an attempt from Nike to make a low budget running shoe that is inspired by lifestyle shoes. In my opinion, I think that Nike had failed to deliver a durable running shoe with the exposed and prematurely compressed foam, as well as the easily torn upper.
I think that the end product was a Lifestyle shoe that you can occasionally use on a short run or to the gym. If you are looking for a running shoe and you have a tight budget, don't invest in the Renew Rival. Instead, get yourself a pair of a more decent and dedicated model for running that might be on a clearance sale at any reputable online store.
Updates to Nike Renew Rival
The Nike Renew Rival is a neutral running shoe that's designed for those who want to take to the roads. It makes use of modern design to accommodate the tastes of casual shoe enthusiasts and urban fashionistas.
The upper unit of this road companion is made up of a breathable mesh. It accommodates airflow into the foot-chamber. A soft interior sleeve hugs the foot and keeps it away from irritation. Printed overlays with stitch-reinforcements encourage a snug coverage.
Underfoot support is provided by the Nike Renew technology. It makes sure to provide soft cushioning while also ensuring a steady underfoot experience. It is exposed to the ground, acting as the outsole, as well.
Outsole
The outsole unit of the Nike Renew Rival makes use of a ground-contact foam. This full-length material is responsible for providing traction and protection against wear-and-tear. There are molded pressure points that add a bit more cushioning for the underfoot.
Shallow trenches zigzag across the external pad. These grooves make the platform more flexible, thereby accommodating the natural bending capacity of the foot as it goes through the gait cycle.
Midsole
The Nike Renew technology allows the underfoot platform to be soft and responsive, yet stable, as well. A full-length foam embodies such a configuration.
The medial midfoot section has a raised section that contours to the arch. Its purpose is to provide support for the part of the foot that's not usually given attention.
Upper
A lightweight and breathable mesh serves as the exterior of the Nike Renew Rival's upper unit. It allows air to enter the foot-chamber, thus enabling a breezy and dry running experience.
Thin overlays are printed onto the front and instep. These add-ons serve as reinforcements, bolstering the material and staving off any early damage. They also help in securing the foot and keeping it in place.
A slip-on design facilitates quick and effortless on-and-off. A traditionally separate tongue is not present to evoke a one-piece feel.
The interior sleeve is made of a soft textile. It aims to hug the foot in an irritant-free wrap. It also allows smooth and quick entry into the interior chamber.
Semi-flat laces loop through discrete fabric eyelets. Such a design permits precise yet non-restrictive adjustment of the fit.
Popularity
The current trend of Nike Renew Rival.