For years, the Pegasus has been pretty much synonymous with the term 'daily trainer'. It's a Nike icon that's gotten countless runners through the highs and lows of their running journeys. In its 40th version, the shoe received an upper refresh—making it comfier and arguably giving it a better lockdown. Though its updates are somewhat anticlimactic for such a milestone edition, this Peg remains a trusty, reliable training partner for just about anyone.
Pros
Plush and comfortable upper
Breathable
Secure lockdown
Has enough toe-box space
Not overly soft or firm underfoot
Good energy return
Great grip on most surfaces
Incredible durability
Perfect for everyday miles and LSDs
Cons
A generally narrow fit
Heavier than the v39
Not a very memorable ride
Who should buy the Pegasus 40
This Nike staple is an ideal option for:
Pegasus fans who missed out on upgrading to the 39.
Beginners looking for their first road running shoe.
Runners who need a reliable workhorse in their rotation.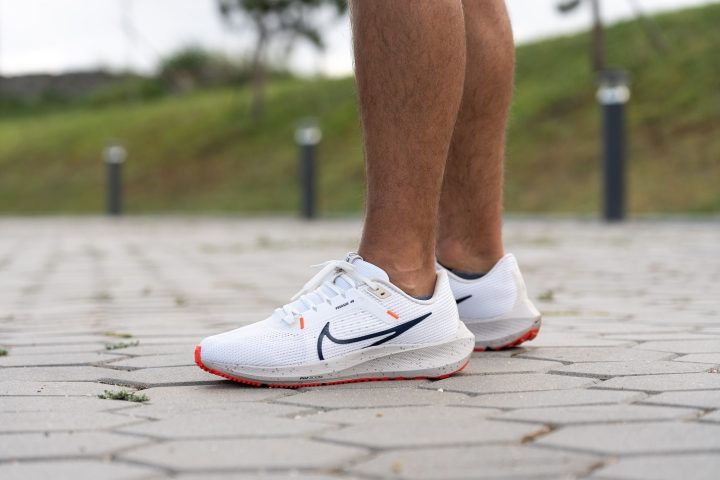 Who should not buy it
Runners in need of a daily trainer that can get their hearts pumping with excitement should instead reach for something like the Hoka Clifton 9 or the Skechers GORUN Ride 10. For those looking for a wider-fitting Nike runner, check out the Infinity Run 3.
v40 vs. v39: Still pretty much the same horse
It's a shame that the Pegasus 40 fell at an in-between-overhauls period. While the Pegasus 39 got a major update, the supposedly eventful 40th-anniversary edition only got a better upper and a reconfigured lacing system.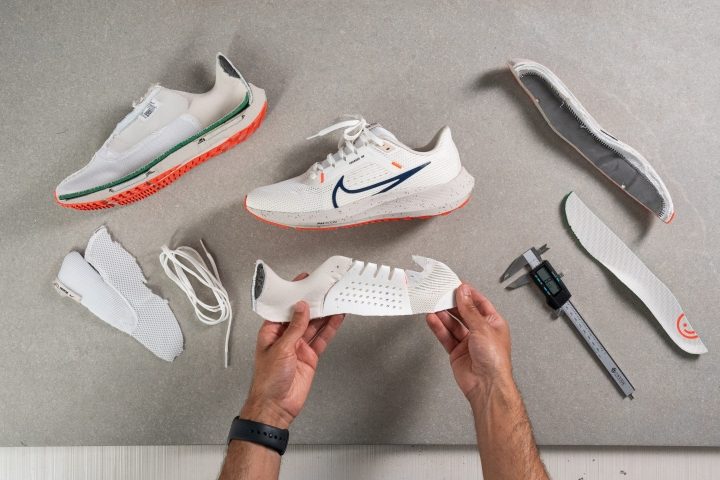 While these changes led to a more comfortable and secure shoe, they also added a little bit of weight—making the v40 10g heavier than the 39.
A less-breathable but more premium feeling upper
The mesh upper in this new version looks slightly more porous than its predecessor's. According to Nike, this is meant for better breathability. While some reviewers agreed, most felt that the difference was marginal at best—with others even contending that the v39 is still the airier of the two.
Fact check
Sorry Nike, but this Pegasus is less breathable than its predecessor. Following our eye-popping breathability test, the v40 earned a just-average 3/5, while the Pegasus 39 secured a better-than-average 4/5 under the same conditions. Keep this in mind if you frequently run in warmer temperatures.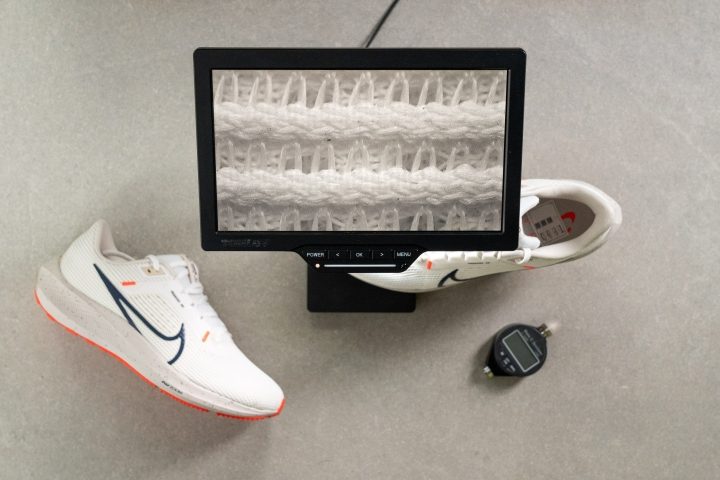 We love to validate our breathability test results with the microscope. As you can see, there is inadequate airflow resulting from a thick mesh layer lacking ventilation holes.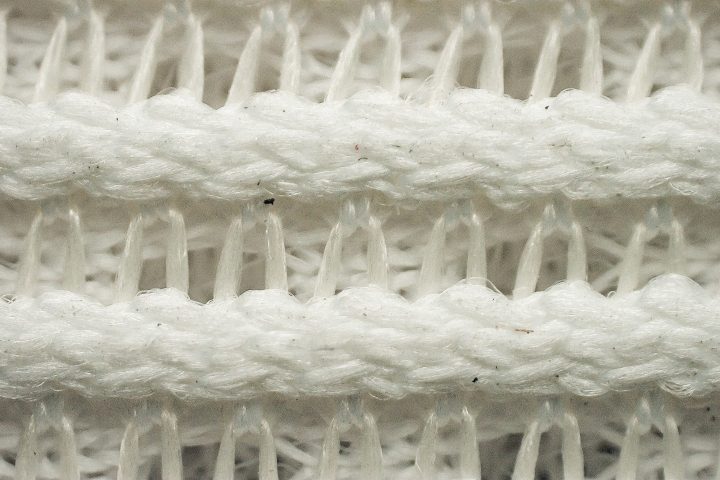 The same applies when the upper encounters light in our lab.
There's also more padding now, especially around the heel, giving the shoe a more snug and substantial fit and feel to it. Moreover, those who prefer a plush upper experience will be glad to know that "the Pegasus delivers on that front" as well, said one expert.
Fact check
Upon closer examination, we assesed that this new dual-layered upper is extremely padded, providing tons of comfort to your feet.
Finally, a tester report that there is a "gently padded collar and heel counter". Another one said "The heel is slightly snug with a highly padded heel collar and a moderately stiff heel counter."
Fact check
We confirmed those claims. The heel collar is indeed well-padded and moderately soft, as it scored a 2 out of 5 in our heel stiffness test.
World-class durability
One of the classic features that made the Pegasus a shoe worth of 40 editions is that it's built like a tank. So, how did it resisted our Dremel test?
In this test, we apply the exact same force and RPMs to every shoe for 4 seconds. What we found is that the Pegasus 40 delivered an excellent result. As you can see in the video above and the photo below, the abrasion wasn't enough to completely break the upper, which is the most common result in every road running shoe.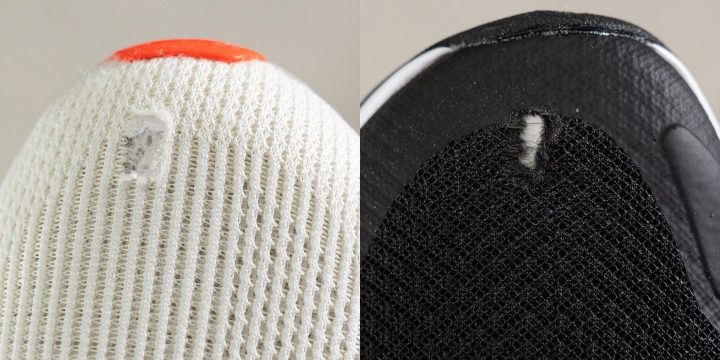 For instance, check this comparison with the upper of a Nike Renew Ride 3.
The thick and dual-layered mesh led us to believe that it will be nearly impossible to break this upper. For those of you who tend to make holes in your shoes with your big toe or pinky toe, this is your daily trainer!
Room to wiggle: Toe box is wider than before!
Though reviewers reported that the Pegasus 40 had a rather narrow fit throughout, they found that its forefoot wasn't too cramped:
"Just the right amount of room in the toe box"
"Some wiggle room for your toes."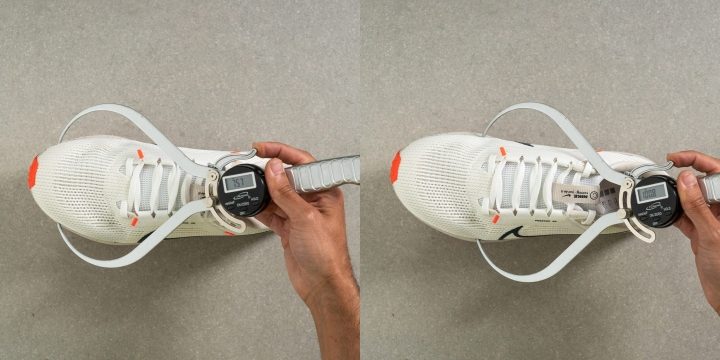 Our toe box measurements confirm that this shoe is wider than its predecessor, providing ample room for a comfortable running experience for most runners. We wouldn't describe this shoe as "wide" nor would we classify it as "narrow."
With that said, the shape of the shoe is the usual in a Pegasus: medium-to-narrow midfoot, narrow heel. To add some context on this, we're going to compare this daily trainer with a speed training shoe from Nike:
| | | | |
| --- | --- | --- | --- |
| Shoe | Toe box - Max width (mm) | Toe box - Big toe (mm) | US size |
| Nike Pegasus 40 | 100.8 | 75.7 | 8.5 |
| Nike ZoomX Streakfly | 95.4 | 74.9 | 8.5 |
As you can see, the max-width of the Pegasus' toe box is wider than that of the Streakfly, while the space in the big toe area remains more or less the same.
However, when we shift our focus to the rear part of the shoe, we find that the Pegasus maintains its typical narrowness. In fact, other Nike shoes we measured in US size 8 are significantly wider in that area compared to the 40th Pegasus:
In summary: the toe box offers ample space, with more room than last year's model. On the other hand, anticipate the characteristic Pegasus narrowness in the midfoot and rear portion of the shoe.
Keep in mind that if you have wider feet, there are extra-wide sizing options available—but please notice that the selection of colorways is limited.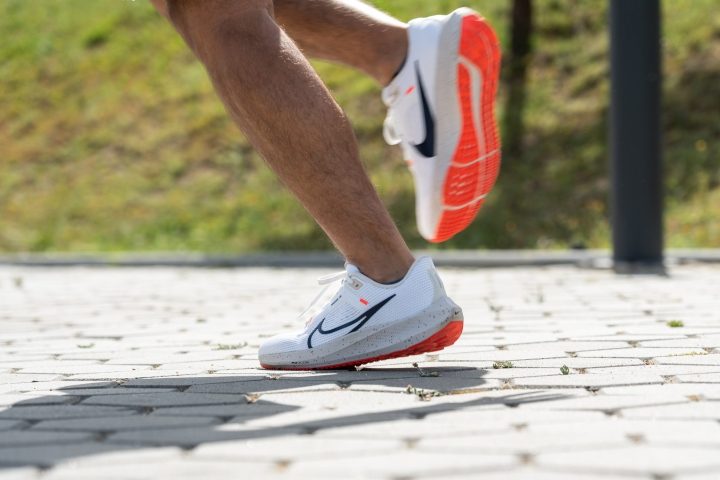 The Pegasus 40 sports the same engine under the hood
The Peg 40 retains the exact same midsole as the previous year's model, with two Air Zoom units embedded within its React foam. This foam is based on TPE, a compound renowned for its durability. By the way, if you want to delve deeper into foams and midsoles, check our in-depth foams guide.
According to one runner, these two elements "do a good job of working together" to provide a moderately cushioned feeling underfoot, some stability, adequate road feel, and—despite being "not soft and bouncy as something like the ZoomX"—a good bit of energy return.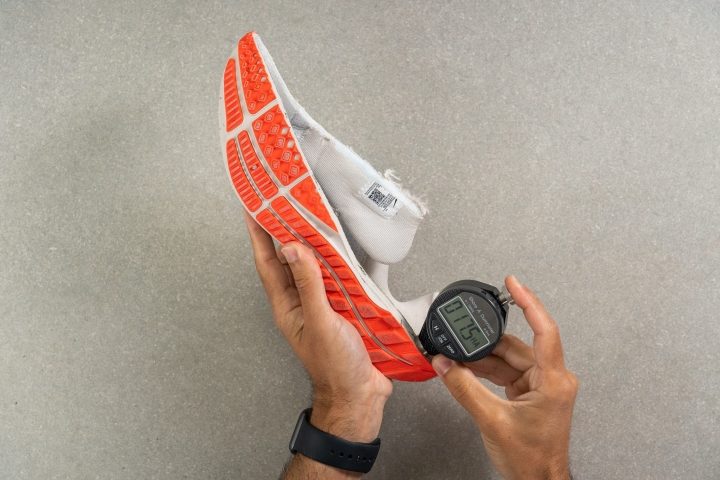 Disclaimer: We calculate an average of 4 measurements and disregard any outliers. This image portrays just one of those.
Fact check
Although React will never match the crazy bounciness of Pebax-based ZoomX, the v40 scored 17.6 HA in our durometer test, placing this shoe among the top 18% of softer shoes we've ever analyzed in our lab. So yes, it does offer a somewhat plush feel, although not as much as a
Nike Invincible 3
.
Still very flexible
Multiple grooves along its length allow the shoe to move more freely and "add flex so you get a more snappy and responsive ride," shared one runner.
Fact check
We confirmed that the Peg 40 is really malleable. In fact, it scored a 1/5 in the longitudinal flexibility test and a 2/5 in the torsional flexibility test.
Disclaimer: We take an average of 4 measurements and disregard any outliers. This video represents only one of our measurements.
Once again, this was confirmed in our signature 90º bend test. Impressively, the 40th edition of the Pegasus ranks among the top 6% of most flexible shoes we've ever analyzed—and we've examined over 200 models!
Awful in cold temperatures
Though reviews about the midsole have been generally positive, there were a few who thought that the forefoot cushioning felt thin and a bit too firm. "I didn't notice the Air Zoom unit up there at all," one user shared. Probably, this tester tested the shoe in a cold environment.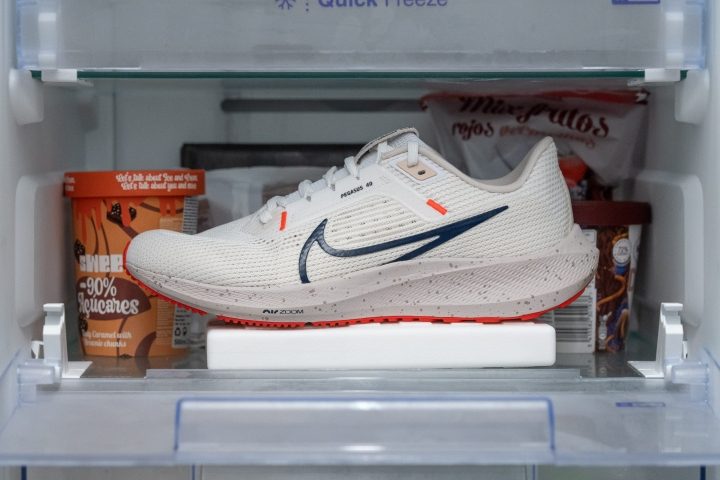 Fact check
The Pegasus 40 doesn't handle cold very well. When it comes to flexibility, it gets 83.0% stiffer after 20 minutes in our freezer, which is absolutely bonkers and almost double than the average. For instance, a
Nike ZoomX Invincible Run 2
only gets 27.2% firmer, and the latest Nike Pegasus Turbo does it by 12.6%.
The midsole also suffers in winter, although it outperforms the average shoe. The TPE foam does a great job and gets 19.1% firmer, while the median of all lab-tested shoes is 26.7%. Not bad!
Still the Toyota Camry of shoes
The growing consensus among shoe experts is that there's truly nothing wrong with the v40's ride, it "just wasn't super exciting" and "doesn't look fresh or feel energetic through your stride."
Sure, the Air Zoom units can pack a punch when pushed and the shoe really feels stable, but they weren't enough to compensate for the overall weight gain—leading one runner to say: "I didn't feel I could pick it up in the same way as the 39."
This makes for a shoe that's comfortable enough for long distances and responsive enough for shorter speed bursts, but is still best "for building your base, just getting the miles in." In other words, it's a pure daily workhorse, with a non-rockered ride just as you expect in a Pegasus.
Same classic 10-mm heel to toe drop
Pegasus fans love the 10-mm drop, as it's a relief for the Achilles tendon and works great for heel strikers, which account for most of the Pegasus sales.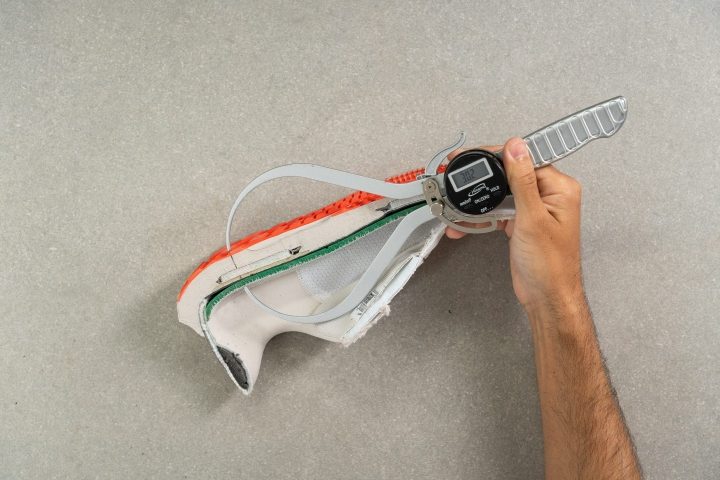 Disclaimer: We always measure stack with the insole included.
Fact check
Nike claims that this shoe has 33 mm in the heel, and 23 mm in the forefoot. Our precise measurements revealed a thinner-than-expected midsole, with 30.2 mm in the heel and 20.5 mm in the forefoot for a 9.7-mm heel to toe drop. That's not good news.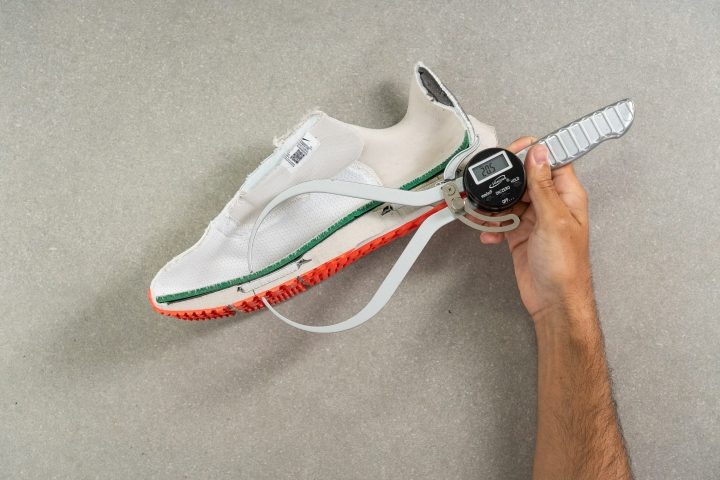 Disclaimer: We always measure stack with the insole included.
Regarding the insole, it's classic Pegasus-style—in other words, quite average. While the median thickness of +200 insoles we've measured is 4.4 mm, the Pegasus 40 has a 4.3 mm insole. Just what you should expect from this shoe.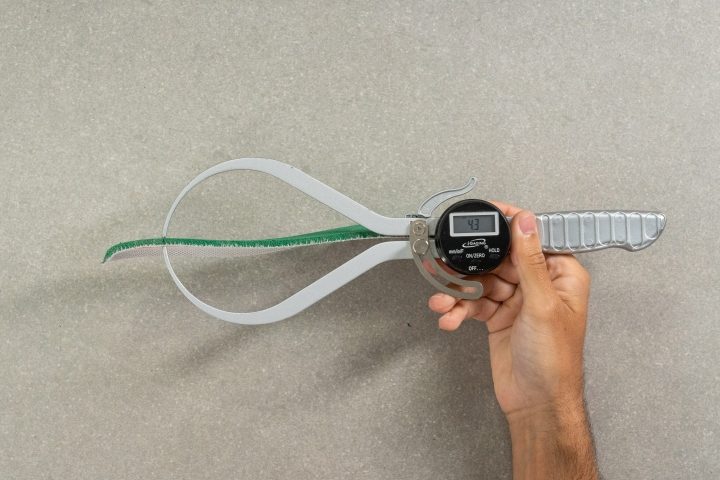 Stability issues? Look elsewhere
Although the React foam helps with stability and it's not as soft as ZoomX, this is not a shoe for pronators. A running expert noted that: "Overall the Pegasus [40] is not a stable shoe." And it's just like that.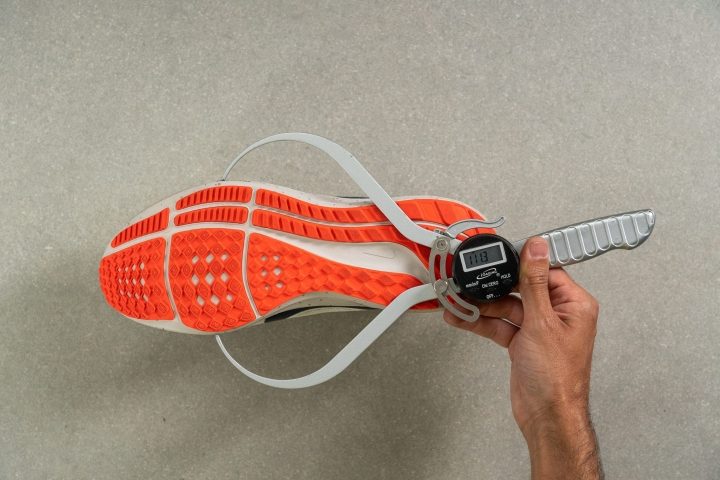 Fact check
The latest version of the Pegasus features a relatively narrow platform. Surprisingly, it's even way narrower than the
racing-oriented
Alphafly Next% 2
, which boasts a 5% wider forefoot and a 14% wider heel. That's quite surprising!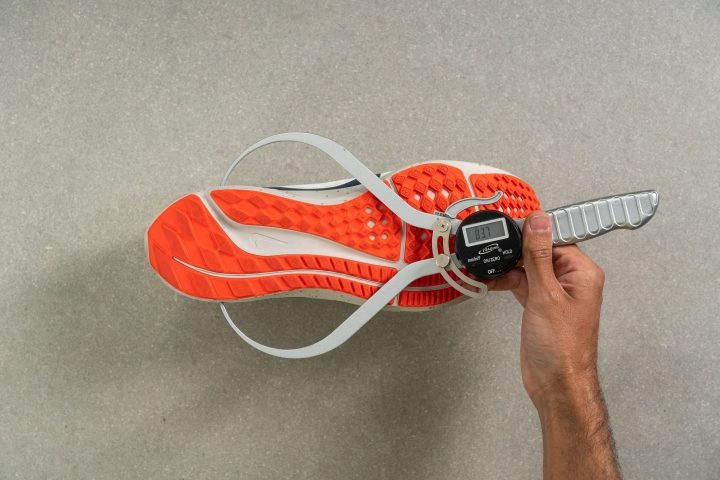 If you struggle with pronation and are in search of a daily trainer, the Saucony Guide 16 is a much better option for you.
Will get you through thick and thin
As with the midsole, Nike also didn't change anything underneath the Pegasus 40. It still has a good amount of rubber coverage with a quite aggressive waffle-type pattern. This gives the shoe incredible durability, as well as plenty of grip in both roads and trails. You can expect to run at least 1000 kilometers on these on all surfaces.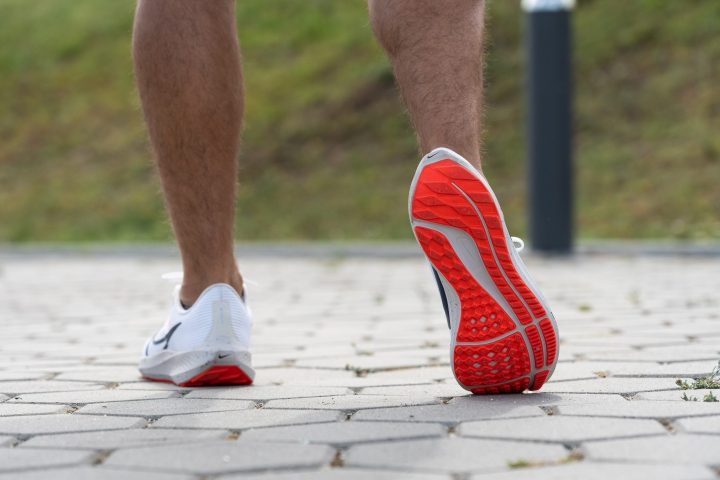 Some testers shared thoughts on this:
"The outsole is still the Pegasus's main strength."
"Still some of the best outsole traction you can find on a trainer."
"A durable and well-lugged outsole sits on the bottom, allowing the shoe to handle a variety of terrain."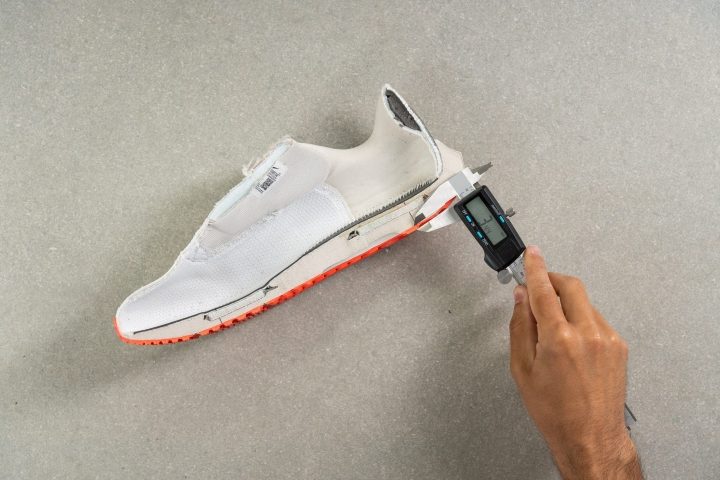 Fact check
The Pegasus series is famous for its exceptional durability, particularly in the outsole. And once again, Nike delivered. With a thick 3.4 mm outsole that measured 86.0 HC in our durometer test, this rubber is 51% harder than the one found in the
Hoka Mach 5
.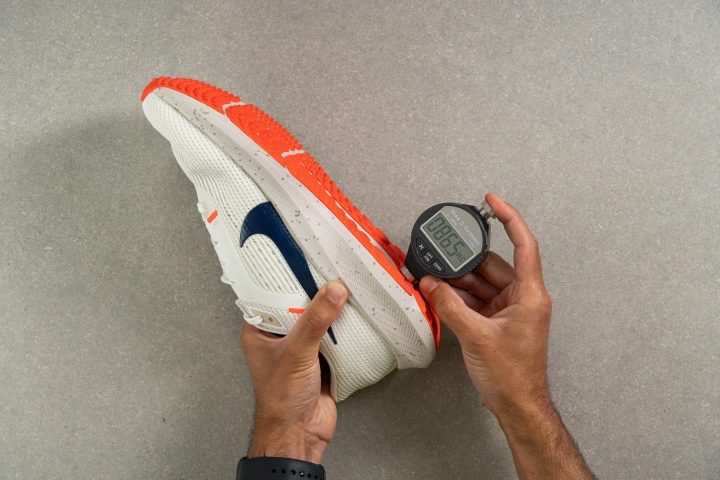 Disclaimer: We take an average of 4 measurements and exclude any outliers. This image shows just one of our measurements.
Took different routes but still got similar results
Another notable change in the Peg 40 is its lacing system. The shoe ditches the old Flywire cables in favor of a new midfoot band that folds across the upper into the strobel, also serving as eyestays in the process.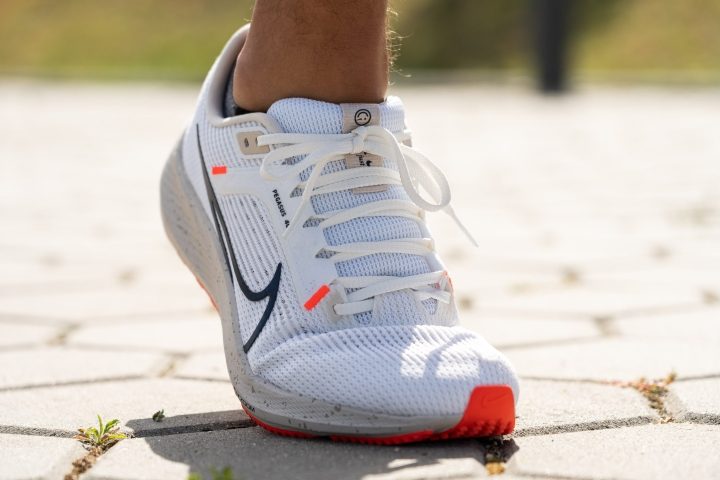 However, not everyone was impressed with the shift away from Flywire, with a few runners saying that the old system "looks better and performs better than the new midfoot strap lacing," and that the update is "a step backward instead of an improvement."
Add to this a thicker and fully-gusseted tongue, and the result is a lockdown that some testers described as "slightly more snug" and "a bit more consistent."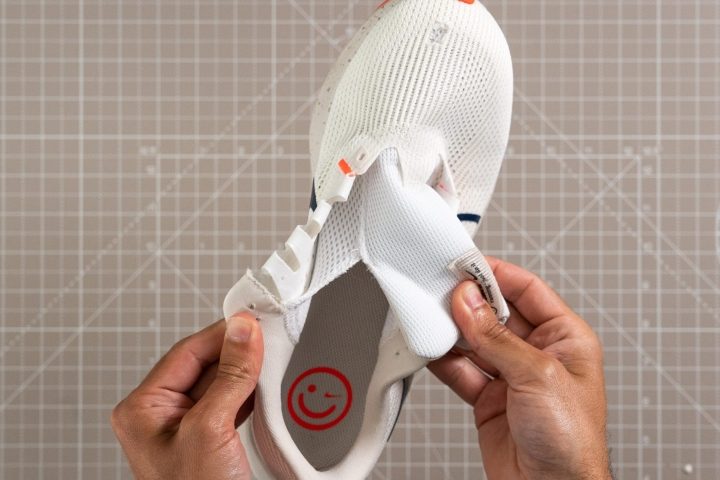 Fact check
Although all testers report that the tongue is quite comfortable and thick, our measurements actually reveal that it is 16% thinner than the one in the v39.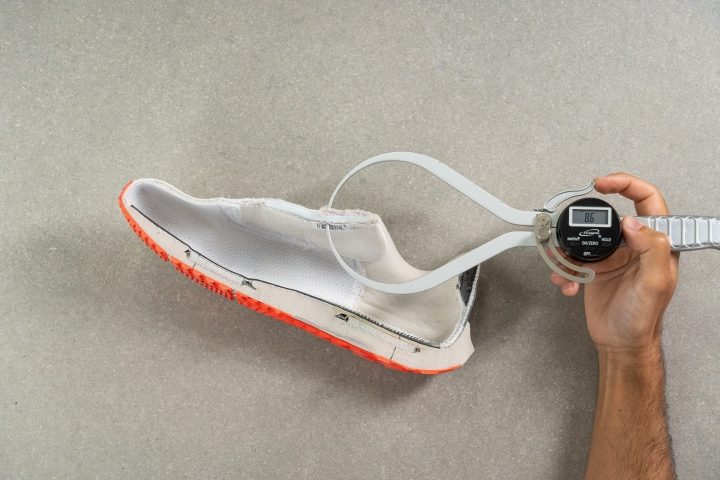 Somewhat reflective
Yes, we have to acknowledge that the Pegasus 40 features reflective elements, but are they sufficient?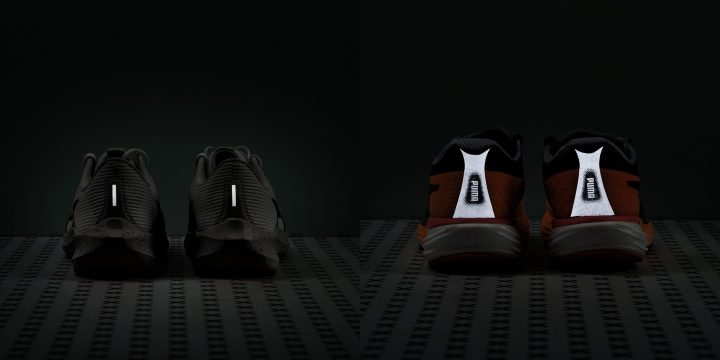 Well, it's evident that when compared to another reflective shoe, like the Puma in the comparison picture, Nike could have done a bit better.
Pegasus 40: reliable choice or falling behind?
The Nike Pegasus series has maintained its popularity and relevance over the years, becoming the best-selling model of all time. Achieving such extraordinary success requires a mix of customer satisfaction, strong brand reputation, fair pricing, and minimal drawbacks.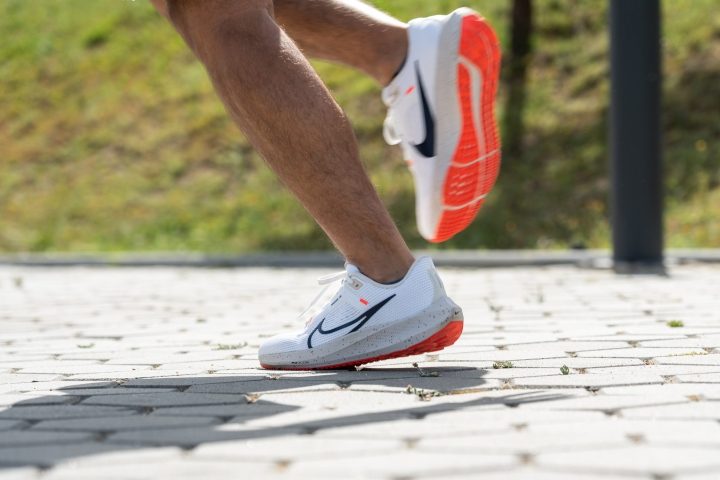 Consequently, the Pegasus 40 follows the same successful formula, with slight improvements but also lagging a bit behind competitors like the ASICS Novablast 3. Moreover, the difference between the Pegasus 40 and its predecessor isn't significant, so if you're all-in with Nike, on a budget, and don't mind wearing last year's model, the Pegasus 39 would be an interesting choice.
Complete lab-specs overview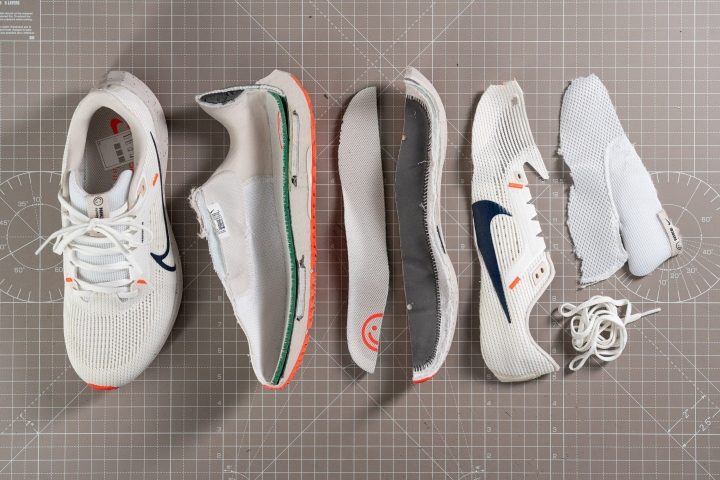 Nike Pegasus 40
Average
Whole shoe

Weight (g)
266*
262
Drop (mm)
9.7
8.6
Overall Internal Length (mm)
267.1 (mens US 8.5)
-
Flexibility of the shoe (N)
17.6
33.2
Flexibility of the shoe (Freezer 20 min) (N)
21.0
45.9

Flexibility of the shoe (% of change)

19.1%
44.8%
Longitudinal flexibility (1-5 scale, 5 being the stiffest)
1
2.9
Torsional flexibility (1-5 scale, 5 being the stiffest)
2
3.1
Upper

Thickness - Tongue (mm)
8.6
5.8
Width Upper - Forefoot: Max width (mm)
100.8
97.6
Width Upper - Forefoot: Big toe (mm)
75.7
73.1
Flexibility of the heel counter (1-5 scale, 5 being the stiffest)
2
2.5
Breathability - Smoke test (5 being the most breathable)
3
3.8
Tongue: gusset type
both sides (full)
-
Heel: pull tab
-
-
Midsole

Width Midsole - Forefoot (mm)
111.3
112.5
Width Midsole - Heel (mm)
83.7
89.7
Stack - Forefoot with insole (mm)
20.5
24.6
Stack - Heel with insole (mm)
30.2
33.2
Durometer Midsole Heel (Room temperature) (HA)
17.6
25.0
Durometer Midsole - Heel (Freezer 20 minutes)
21.0
31.5
Durometer Midsole - Heel (% of change) (TEST)
19.1%
26.7%
Outsole

Outsole thickness (Heel) (mm)
3.4
3.4
Durometer Outsole Heel (Room temperature) (HC)
86.0
79.8
Insole
Insole Heel Thickness (mm)
4.3
4.4
Insole: removable
yes
-
*Disclaimer: The weight of the Nike Pegasus 40 was measured in a men's US 8.5. In a US size 9, this corresponds to 275g per shoe, based on the weight measurements of over 40 shoe sizes.