5 Best Nike Sneakers in 2023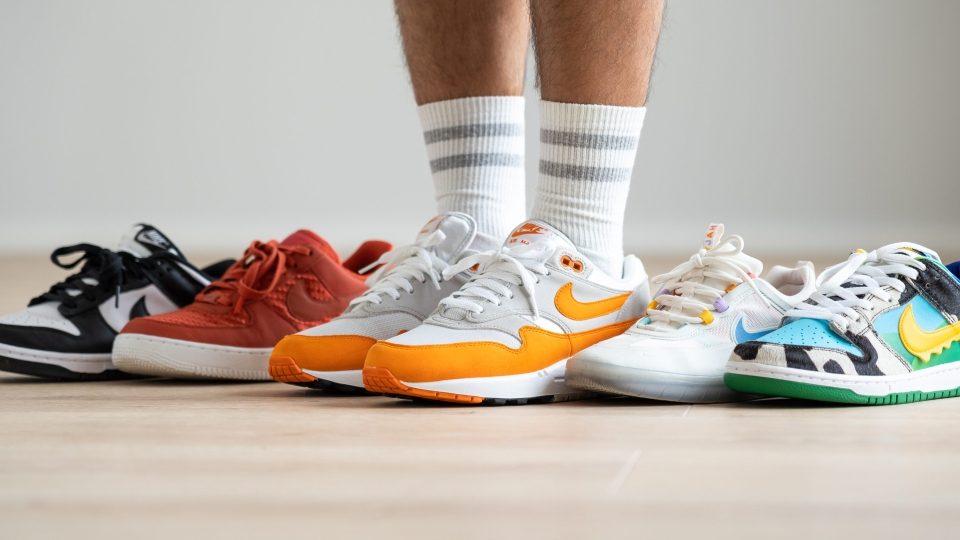 We earn affiliate commissions at no extra cost to you when you buy through us. Why trust us
Looking for the best Nike sneakers can be downright grueling given the dozens, or should we say hundreds of options. Well, fret not because we're here to back you up.
Whether you're on the lookout for the cheapest Nike finds, the most iconic, or the best one of them all, we've got it all here.
Of course, we have thoroughly reviewed and tested each one of them - 100+ Nike sneakers and counting - before we can really tell if they're worthy of your time and money.
Comparison of the 5 best Nike sneakers
| | | | | | | |
| --- | --- | --- | --- | --- | --- | --- |
| Best | | | | | | |
| CoreScore | | | | | | |
| Users rating | | | | | | |
| Best price | | | | | | |
| Ranking | | | | | | |
| Popularity | | | | | | |
| # of colorways | | | | | | |
Welcome to a journey into the world of Nike sneakers. A place where style, innovation, and athletic performance collide.
Whether you're drawn to the simplicity of minimalism or the bold statements of maximalism, when it comes to the best that Nike sneakers have to offer, we've got you covered. So, fasten your seatbelts as we embark on a journey into the heart of RunRepeat's Nike sneaker universe.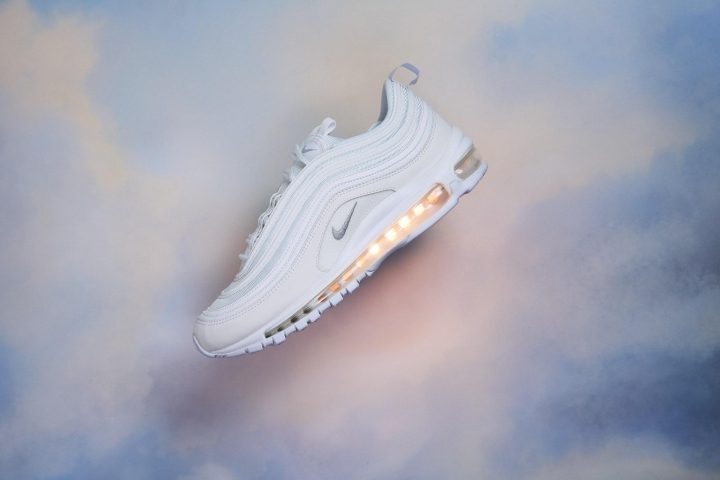 Jordan-free zone
It's worth pointing out that in this article we'll be diving into the world of Nike sneakers, and only Nike sneakers. And because it's going to be all about the Nike brand, we'll be excluding Jordans from this one because, although they may belong under the Nike umbrella, Nike and Jordan are two separate entities so we'll give them each the respect they deserve.
The biggest player in the game
Nike is the number one brand of sneakers in the world, capturing over $50 billion in annual total sales [1], selling more than double the amount of footwear compared to its closest rivals Puma and Adidas, combined [2]. With sales continuing to soar, there's no question that for consumers looking for the best sneakers to wear, Nike is the market leader.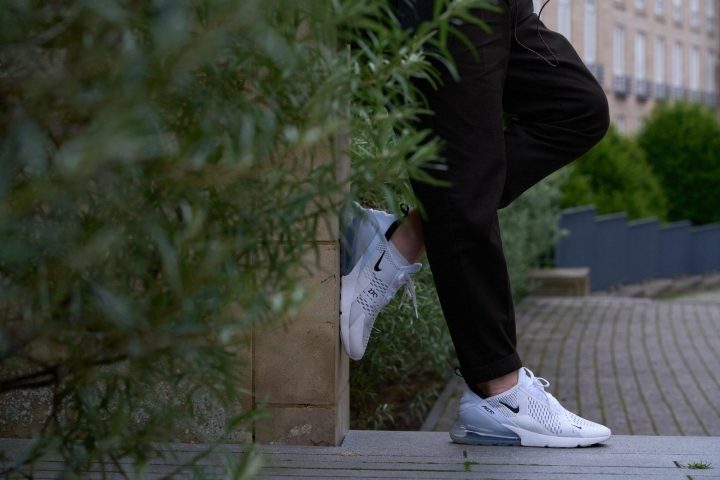 They're SNKRS… IYKYK
Nike compliments their footwear offerings with a lot of in-store or virtual technology. Recently Nike has been launching new releases under their SNKR platform, designed specifically for the up-and-coming sneakerhead generation who just can't wait to find out what's coming next. Because IYKYK ('if you know, you know').
From the goddess of victory to the goddess of variety
In Greek mythology, the name 'Nike' references a goddess who personifies victory. With Nike's sneakers, you can step into the world of triumph and conquer the streets, tracks, or any terrain you encounter.
Just like the goddess herself, Nike's commitment to excellence and success is ingrained in every pair of sneakers they create. Whether you're an athlete aiming for the podium or a fashion enthusiast seeking the pinnacle of style, Nike more than likely has something for you.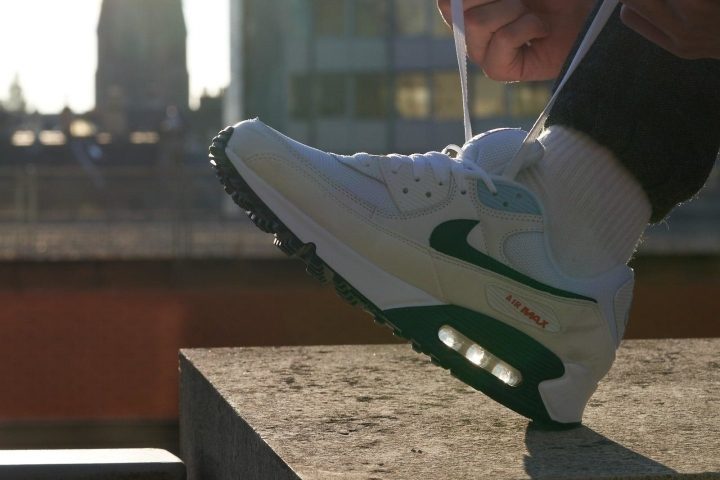 Nike tech that just gets it done
If you look at some of the latest offerings in the Nike sneaker catalog it makes you think that the Nike Marketing department must have an ongoing stoush with their Research and Development colleagues.
You see, the marketing team loves the catchphrase 'just do it' and that familiar trademark is regularly seen in Nike's print advertising and t-shirts globally. It's a great slogan. But the R&D team seems to take it to the next step, and 'just did it' seems to be their motto. From Nike Air to Flyknit, here's a sample of what they've launched so far:
Nike Air
We've all seen and heard of Nike Air, but what actually is it? Nike Air technology consists of pressurized air inside a tough yet flexible bag and provides more flexibility and spring without compromising structure. The Air-Sole units maintain their given form with elasticity, reduce impact, and keep the shoe snug and lightweight. Air is found on many of today's Nike sneakers.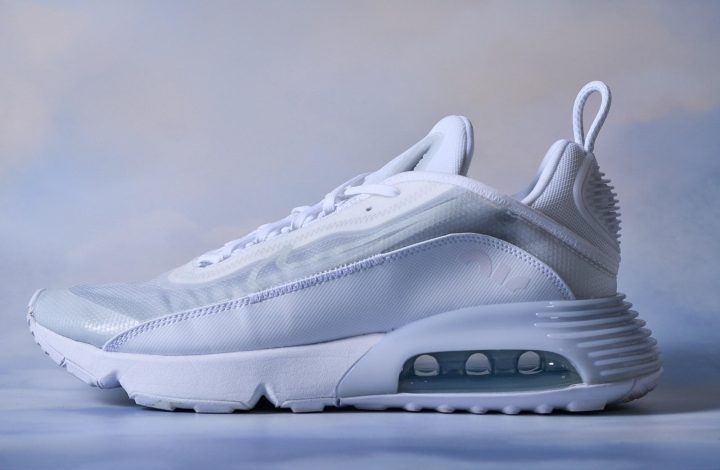 Air Max
Nike's Air Max technology is one of the brand's most renowned midsole innovations, which is found in many of their premier sneaker models. Max is all things comfort and style. A larger air-filled unit than standard Air, the Max Air cushions every step to keep you moving easily through all your daily activities. Although now more than 30 years since its first release, it's managed to become a style icon along the way.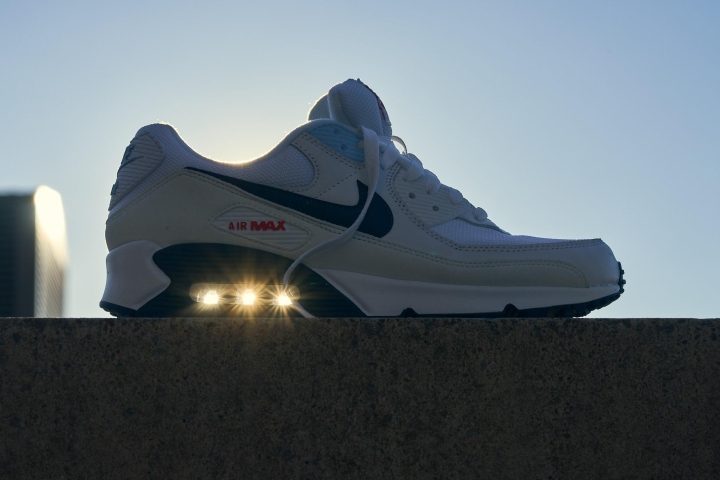 Nike Air Max features:
Exceptional energy absorption: Air Max units excel at cushioning impacts, swiftly reverting to their original shape to provide a responsive and comfortable ride.
Featherweight construction: These air-infused midsoles keep sneakers lightweight, ensuring that every stride is energy-efficient and effortless.
Eco-friendly commitment: Nike's dedication to sustainability shines through in Air Max technology. All Air soles incorporate a minimum of 50% recycled materials and are produced using 100% renewable energy sources, contributing to a greener future.
All day comfort and stability: Whether you're tackling the track or getting through your daily grind, Air Max sneakers prioritize comfort and stability, making them an ideal choice for everyday wear.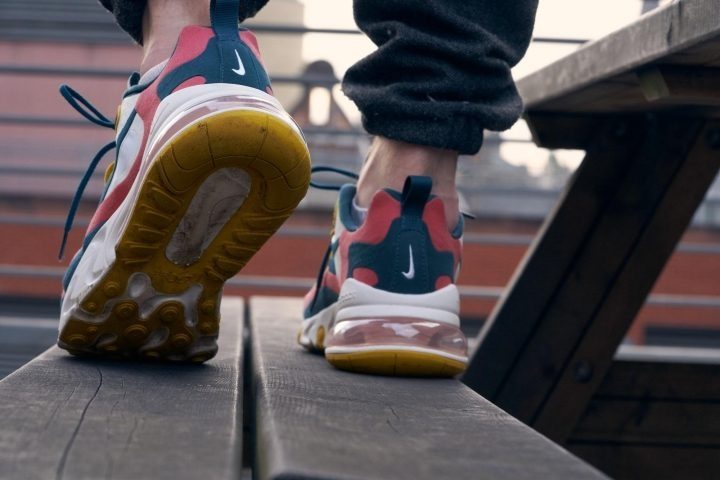 Zoom (and Zoom Air)
Designed for sports requiring fast foot movements such as running and basketball, Nike's Air Zoom technology consists of a small, low-profile Air unit with strong, tensile threads inside. These spring-like threads contract and pop up instantly, giving the sensation of jumping off a trampoline.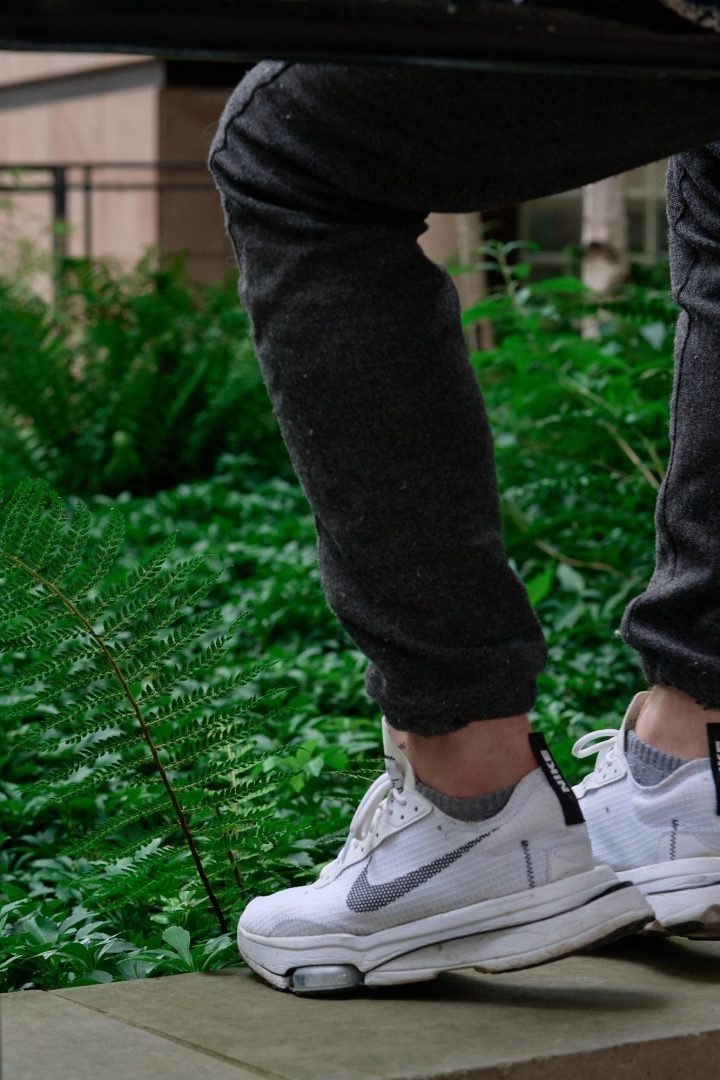 Nike Zoom sneakers are made to deliver lightning-fast responsiveness and are therefore best suited for explosive starts in running, mitigate pronation for enhanced stability, provide a heightened sense of the ground and superior control for field sports enthusiasts, and facilitate quick, agile cuts on the basketball court.
Nike Zoom features:
High energy absorption: Absorbs impact and quickly springs back to return to its original shape.
Enhanced energy return – The addition of tightly stretched tensile fiber within the Air unit boosts responsiveness.
Supports aggressive movements and sports: Requires strong impact to compress, making it a stable midsole.
Flyknit
Nike's development of Flyknit was an innovation aimed at making sneakers more lightweight. Manufactured from robust yet lightweight threads, Flyknit weaves a one-piece upper that fits like and somewhat looks like a sock.
Nike Flyknit sneakers are best for sporty people and athletic enthusiasts seeking lightweight, breathable, and custom-fit footwear solutions that excel in agility, comfort, and style.
Nike Flyknit features:
Incredibly lightweight: Flyknit's single-layer knit construction ensures a lightweight shoe, perfect for agile movement.
Breathability: Thanks to its absence of overlays and porous design, Flyknit promotes excellent airflow, keeping your feet comfortably cool.
Individualized support: The varied weaving patterns offer adaptable lockdown at different sections of the upper, providing tailored support where it's needed most.
Eco-friendly production: Flyknit is not only a technological marvel but also an eco-conscious choice, generating 60% less waste compared to traditional cut-and-sew manufacturing methods.
Air Force
The Air Force is a now iconic collection of Nike sneakers that began with the Air Force 1 model way back in 1982. Air Force sneakers are offered in low-, mid- and high-top styles. Originally designed as a basketball shoe, it has now transformed into a street sneaker for everyone.
Nike Air Force features:
Vast options: Nike Air Force sneakers offer an extensive array of styles designed to cater to diverse tastes. The iconic high-top silhouette, known for its basketball heritage, remains a perennial favorite. It's the go-to choice for those who crave the classic looks and performance.
Versatility done well: For a more relaxed and versatile appearance, Nike provides low and mid-top variations of Air Force sneakers. These options effortlessly complement everyday attire and can be effortlessly tailored to any setting or occasion.
She's got the look: In terms of aesthetics, Air Force shoes are offered in a wide range of colors, ensuring you can discover the perfect pair to match your unique style.
Moving forward: In recent years, Nike has unveiled a series of exclusive Air Force sneakers, a treasure trove for collectors and sneaker enthusiasts. These limited-edition releases boast distinctive color schemes and design intricacies that set them apart from standard models. Collaborations with renowned designers and pop-culture influencers have also resulted in some very cool one-of-a-kind Air Force sneakers.
When minimalism competes with maximalism
In the world of Nike sneakers, design aesthetics can be broadly categorized into two distinct styles: minimalist and maximalist. These design philosophies represent opposite ends of the creative spectrum, each with its unique characteristics and appeal.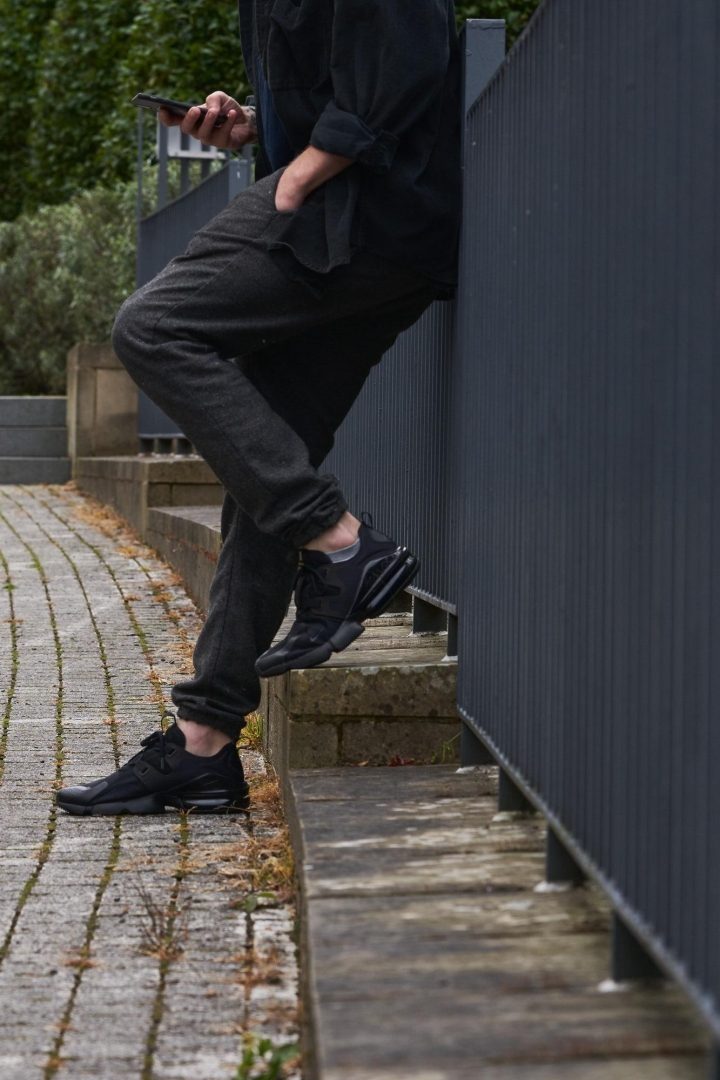 Minimalism keeps it simple and elegant
Simple, classy, and elegant: minimalist sneakers are classic designs which are proven to last the test of time. Minimalist Nike sneakers tend to focus on the fundamental design principles of simplicity and functionality, which means unnecessary elements are eliminated. The result? Sneakers which are perfectly suited to a variety of settings which will work with many different outfits. Here's what make Nike minimalist sneakers great:
Clean and uncomplicated designs: With typically streamlined shapes with fewer overlays, decorative features, or excessive stitching.
Minimal branding: Logos and labels are discreetly incorporated into the sneaker design to maintain a sleek and understated appearance.
Basic colors: Simple color choices from a limited color palette means minimalist sneakers are easy to pair with various outfits.
Functional performers: Minimalism in Nike design doesn't sacrifice functionality. Instead, it simplifies without compromising performance. The focus is on essential features that enhance comfort, support, and performance, such as well-engineered cushioning and outsole traction.
Subtle elegance: Subtle, purposeful details such as strategically placed fabrics for breathability, refined stitching, or hidden lacing systems that maintain the shoe's clean lines are clever ways Nike has managed to keep their minimalist sneakers looking great.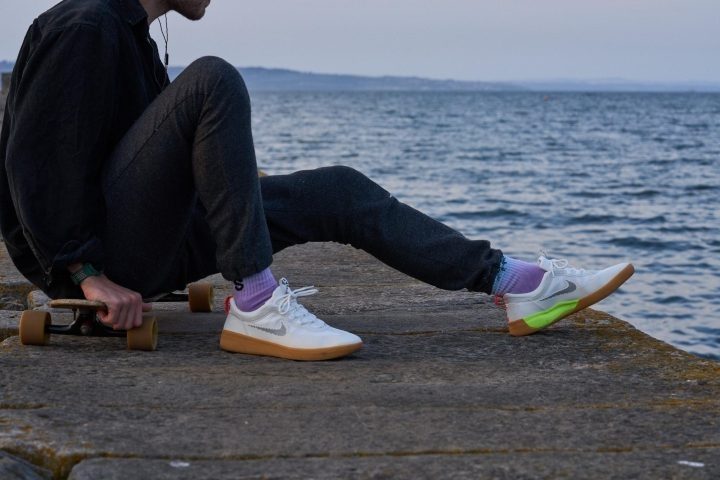 Maximalism goes big and bold
If minimalism is retro chic, then at the opposite end of the spectrum are the modern-day big and bold protagonists.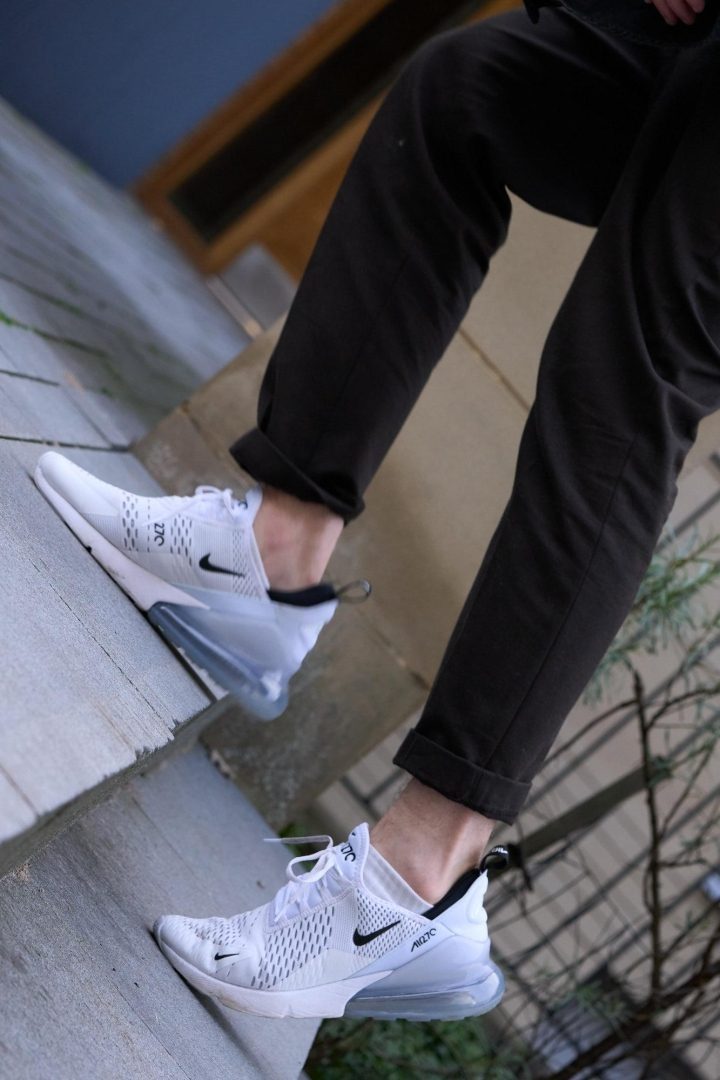 Because if you want to make your presence felt, some Nike maximalism sneakers will have that immediate effect, and here's why:
Real eye-grabbers: Maximalist Nike sneakers have vibrant and complex color schemes. These sneakers often feature a multitude of colors, patterns, and gradients, creating eye-catching and attention-grabbing visuals.
Over-the-top design: When you want your sneakers to stand out from the pack design elements such as oversized icons, embroidered Swoosh logos and colorful patterns that cover large parts of the sneaker. These details might be a bit over-the-top for some, but it does make your sneakers stand out and become a fashion statement in their own right.
Multiple materials: Combining and layering multiple materials into the one sneaker can create an impressive and unique aesthetic, one that other sneakers can't easily replicate.
Chunky soles: Oversized soles not only provide extra cushioning and support but also contribute to the shoe's distinctive look. See also our guide to the best platform sneakers.
Bold branding: Unlike minimalism, where branding is understated, maximalist Nike sneakers proudly display prominent logos and branding elements. These logos can be oversized and placed prominently on the shoe's upper or sole. You'll know they're Nike.
Insta influence: It wasn't so long ago that fashion-forward products would rely on sports people to help sell. These days Instagram influencers have taken over, as Nike streetwear sneakers has become a niche of its own.
Big time collaborations: Nike frequently releases limited-edition and collaborative sneakers that might become collectors items some day. These special releases often feature unique design elements and capture the spirit of pop culture, music, art, or other creative influences.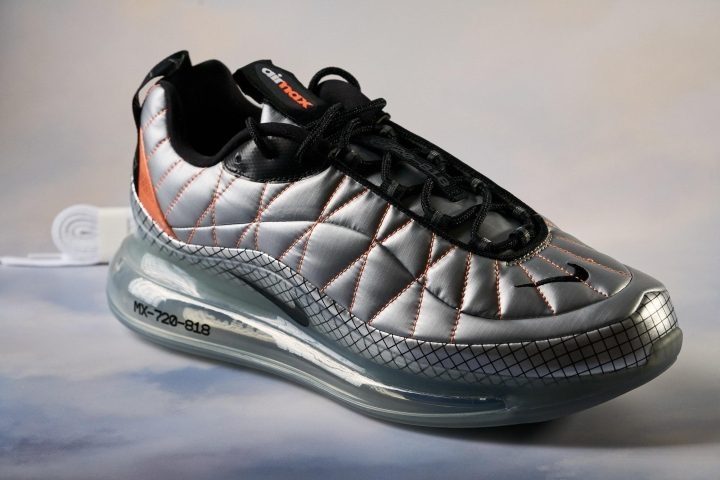 A peek into the Nike crystal ball
So what's coming for the Nike brand in the future? Well, the truth is there are glimpses of what the future holds already. From customization and individualization, we can expect to see Nike continue to push the boundaries, which is great news for sneakerheads.
As for the iconic minimalist designs we see today? Aside from the occasional refreshment and modernization, they're likely to remain relatively untouched.
Expect the big and bold designs of today to be bigger and bolder tomorrow.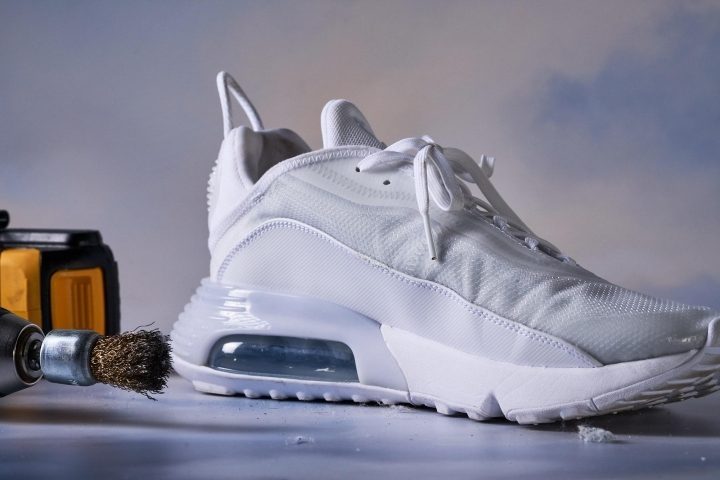 Big Nike tech coming soon
As for technology, Nike has toyed with integrating smart systems into their sneakers but so far none of the ideas have lasted the test of time… yet. Behind the scenes you can be sure they're working on some sort of smart technology now, that we will all be wearing years later.
It's easy to envisage something that integrates with your cell phone and smartwatch via either bluetooth or ANT+, and maybe even uses AI to make your day easier. We don't know for sure, but it is fun to imagine and even more fun to see things come true. Watch this space.
Frequently asked questions
Where are Nike shoes made?
Nike utilizes a manufacturing technique known as 'contract manufacturing' which means that rather than Nike owning and operating all of their factories, instead they contract production out to specialized factories who tender for their bid. Most factories are located in Asian countries such as Vietnam and China.
How do I pronounce 'Nike'?
The correct way to say it is 'Nai-kee' (rhymes with 'spikey'). If you've got friends that insist on saying it as if it rhymes with 'Mike', maybe they'd appreciate Adidas more.
How does Nike sneaker sizing work?
Nike sneakers run true-to-size and we have a dedicated area for Nike sizing - check it out here.
References
Statista: (Consumer Goods & FMCG - Apparel & Shoes) Nike's global revenue 2005-2023
Statista: (Sports & Recreation - Sports & Fitness) Footwear segment revenue of Nike, adidas & Puma 2010-2022
How we test sneakers
Nike is among the global brands known for their dope marketing campaigns, but who cares about that? What we give you here is a list of top-rated Nike kicks based on our unbiased reviews as experts on the field:
We purchase all the Nike sneakers by swiping our own cards. We do not take part in partnerships and X-deals just to promote a pair of shoes. We value honesty more than free stuff.
We made sure that our top picks are backed up by actual reviews and wear tests, so we wear each Nike sneakers both indoors and outdoors. We executed different tasks and errands while in them and we assessed its comfort, durability, and looks, among other features.
To make our reviews more comprehensive, we went the extra mile by dissecting the shoes into pieces and measuring over 30 parameters. We do all of this in our lab.