5 Best Basketball Sneakers in 2023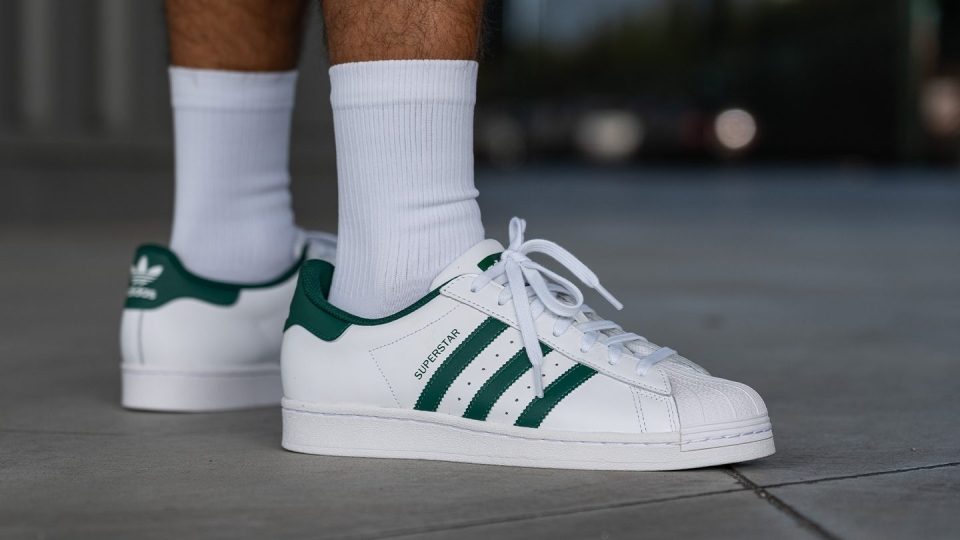 We earn affiliate commissions at no extra cost to you when you buy through us. Why trust us
Basketball sneakers are primarily worn for their sporty style, versatility, and performance. Premier companies like Nike, Adidas, and Converse are constantly innovating and introducing new technologies to stay ahead in the highly competitive footwear industry.
Men and women of all ages want the latest or funkiest lifestyle basketball shoes to enliven up their sneaker game. That's why big-name sportswear brands are striving and competing each year to offer excellent quality performance-ready sneakers in the market, which has greatly benefited consumers.
With tons of options available, we are aware that picking the right pair that genuinely satisfies your needs can be overwhelming. To help you with that, we got our hands on 200+ of the best basketball sneakers out there and we tested them hard! After that, we selected the finest ones depending on the category. Take a quick look at our top picks!
Comparison of the 5 best basketball sneakers
| | | | | | | |
| --- | --- | --- | --- | --- | --- | --- |
| Best | | | | | | |
| CoreScore | | | | | | |
| Users rating | | | | | | |
| Best price | | | | | | |
| Ranking | | | | | | |
| Popularity | | | | | | |
| # of colorways | | | | | | |
Choosing the best basketball sneakers from the so many options available can seem like an overwhelming task at first but the benefits are clear. Finding the right pair of basketball sneakers is crucial, particularly for a sport known for its dynamic and face-paced nature which relies upon exact foot speed, explosive jumps, and quick directional changes. The best basketball sneakers will serve you well - not only will such an investment improve your game, but it will also enable you to stay comfortable for longer.
Since the Michael ('Air') Jordan revolution, the basketball sneakers niche has become somewhat of a darling of the sports shoe industry. In 2022 the global basketball sneakers market size was a whopping $5.31 billion and it is forecasted to reach $6.76 billion by 2029, with an expected compound annual growth rate will be an impressive 3.65% from 2023 to 2030 [1]. Ok, big numbers - but what does it all mean? Well, with such enormous amounts of money on the line it's high time we explored what the world of basketball sneakers offers, so let's dive right into the nitty-gritty of what to look for and, rather importantly, why. Because if you find yourself eating, sleeping and living for the hoops you probably want the best sneakers to accommodate your game. So let us at RunRepeat give you the alley-oop assist you need to dunk that winner over your competition.
The five elements that make basketball sneakers great
Size and comfort are the most critical factors in choosing the best basketball sneakers. Proper sizing ensures a snug fit for enhanced performance and prevents discomfort and potential injuries. Comfortable sneakers alleviate fatigue, provide cushioning for impact absorption and support the arches, and offer breathability to help keep your feet cool and dry during intense play. Ultimately you'll only enjoy wearing comfortable basketball sneakers so make this your number one priority.
Up top: High-top basketball sneakers are a popular go-to option, but for some players a mid-top or even low-top design is more suitable. Read why in our specialist section below.
Sole anatomy: The midsole is where the cushioning is, and therefore this area is one of its most essential parts of a basketball sneaker when it comes to performance. Meanwhile the outsole is the point of contact on the ground; basketball players will seek maximum balance via a relatively flat and wide outsole.
Consider your playing type/on field position: This might sound a bit advanced for some basketballers but understanding the type of player you are will assist you in understanding the type of shoe that will suit you best.
Shoe aesthetics are hard to dismiss. Although we've placed it last on our list we're totally aware many b-ball enthusiasts will be inclined to place it on top of their list; peer pressure and marketing tactics are hard to ignore! However concentrate on looks alone at your own peril: a super-cool looking but bad performing pair of basketball sneakers are still a bad performing pair of basketball sneakers. Our advice? Be smart, buy smart.
Comfortable basketball sneakers provide hours of court time
When it comes to figuring out what are the best basketball sneakers, you absolutely must consider comfort to be your top priority. When your feet are comfortable you can quickly cut your way across the court, lay up to the net or assist your teammates in defense and offense, and all without worrying about sore feet.
Basketball is a game of relentless running, directional changes, explosive jumping and sudden stopping. All of these physical demands add up and ultimately place great stress on a players feet and legs. To help cushion these impacts good sneakers manufacturers have come up with some technologies such as the classic and well known example is Nike Air. This iconic innovation utilizes pressurized air within a resilient and flexible membrane to deliver lightweight cushioning. This technology allows the air units to compress upon impact and quickly revert to their original shape and volume, ensuring rapid responsiveness and optimal shock absorption.
Aside from shoe technology, a critical factor in determining how comfortable an individual finds a pair of basketball sneakers is by ensuring they fit correctly with the right size. But getting the right size isn't easy when researching online, and with that in mind we've come up with an online way to solve that problem and compiled the detailed and accurate sizing information for all the big basketball sneaker brands:
Adidas basketball sneakers tend to run true-to-size. Check out the Adidas sizing system here.
Nike basketball sneakers, including the Air Jordan series, tend to run true-to-size. Understand Nike's sizing system on our dedicated Nike Size Chart page.
Converse is now owned by Nike, but don't let that act as a distraction because Converse basketball sneakers tend to follow their own sizing system. To be more specific, Converse generally runs a unisex sizing system which are true-to-size for men and half-a-size small for women. The Chuck Taylor All Star series runs big for both. Get all the information about Converse sizing here.
Are high-top basketball sneakers over the top?
Since the 1960's basketball sneakers have looked different to all other sneakers. The likes of Chuck Taylor sneakers quickly made high-top designs were iconic for not just the star NBA players but anybody with a ball in their hand. But as fashion evolved, the high-tops almost became over-the-tops in the pursuit of (trendy) form over function.
But why have the high-tops been so popular in basketball ranks? The long-term assumption was simple: the extra height these uppers offered would allow the player to strap their ankle into place and thus avoid injury. Afterall, basketball requires a tonne of lateral and up-and-down movement, which can strain the tendons and bones of the foot and ankle. Basketball players are at constant risk of turning, spraining, or even breaking their ankles.
The science, however, is out. Despite years of studies focussed on injury prevention there is no conclusive evidence that supports this high-top fetish. For example, this study published in the American Journal of Sports Medicine compared high versus low-top shoes for the prevention of ankle sprains in basketball players. Despite analyzing nearly 40 thousand minutes of player-time the scientists found that there is no strong relationship between shoe type and ankle sprains [2].
On the back of this science the world's best players have responded, and now they wear what feels right. For example, NBA players James Harden, Damian Lillard and Kevin Durant all choose to wear minimalist low-top basketball sneakers to help them glide up and down the court.
Similarly the trend for mid-top basketball sneakers has really taken off in recent years and that charge appears to be inspired by Lebron James. And if you like his style you might benefit from our guide to the best Nike Lebron basketball sneakers.
So are high-tops best? Or should you consider mid-tops and low-tops too? Our advice remains consistent: Wear what feels the most comfortable for you.
Basketball sneakers for ankle support and injury prevention
Top-quality basketball sneakers prioritize injury risk reduction over ordinary sneakers by incorporating specialized design and construction features. These shoes are engineered to provide superior protection and minimize the risk of injuries during gameplay. Here's how they achieve this:
Enhanced sole thickness: The best basketball shoes feature thicker soles, offering increased cushioning and shock absorption. This helps reduce the impact on your feet and joints, providing a comfortable and protective barrier against hard landings and sudden movements.
Superior traction: Basketball involves quick cuts, lateral movements, and explosive jumps, requiring reliable traction on the court. These shoes are designed with outsoles that provide a strong grip, ensuring stability and preventing slipping during intense gameplay. This is especially important when playing on slippery indoor court surfaces, where traction-focused shoes can significantly enhance safety.
Specialized traction patterns: Speaking of which, different court surfaces demand specific traction patterns. The best basketball shoes incorporate unique tread patterns tailored to different playing conditions. Shoes with multidirectional or herringbone patterns excel in providing optimal grip and preventing slippage, whether you're making sharp cuts or dribbling on a smooth surface. We've found the Nike Kobe 6, for example, are best worn on indoor courts only while the Air Jordan 1 Retro High sneakers are suited to outdoor playing experiences.
Supportive construction: Basketball shoes are built with supportive features that stabilize your feet and ankles, reducing the risk of twists and sprains. Reinforced uppers, padded collars, and secure lacing systems ensure a snug and secure fit, providing additional stability and support during lateral movements and jumps.
Sole-mates: The anatomy of basketball sneaker soles
Thinking about what makes a good basketballer, one thing that springs to mind is size; basketballers aren't small. And with that in mind sneaker manufacturers have had to come up with ways for their creations to cope with such heavy impacts, the benefits of which can also be enjoyed by the average Joe and Jane. So what makes the sole of good basketball sneakers unique? To understand better let's take a look at the anatomy of the sole:
Insole: Serving as a cozy resting place for your feet, the insole delivers both comfort and support. Certain models offer the convenience of removable insoles, allowing you to customize your footwear experience.
Midsole: Nestled between the insole and outsole, the midsole exhibits a thinner profile in the forefoot region and thicker padding in the heel area.
Heel cushioning: To counteract impact and offer shock absorption, many basketball sneakers incorporate various forms of heel cushioning, including technologies like Nike Air, gel cushioning, and more.
Outsole: Constituting the rubbery foundation of basketball shoes, the outsole excels in durability while providing exceptional traction, especially on smooth indoor courts.
Tread: Employing herringbone patterns that lie flat without protrusions, the tread on basketball shoes aims to maximize contact with the ground. Additionally, some designs feature flex grooves to enhance flexibility while maintaining optimal grip on indoor surfaces.
Consider your playing type/on-field position
If the right pair of basketball sneakers can make your game, then it goes without saying that the wrong pair can break it. And not in the good point-break kind of way. Speaking of which, considering your on-court position or playing style isn't something that springs to mind when in the market for a new pair of kicks, but such a mistake can be futile. Although not necessarily marketed this way, different sneakers are made to accommodate different playing styles. Consider these playing types and positions:
A point guard plays with more speed and agility than other players. These players will seek sneakers that are lightweight and flexible to allow for mobility and maximum speed.
On the other hand, a tall center will enjoy the benefits of maximum cushioning and absorption to accommodate their heavy but strong leaping ability.
If you find yourself playing as a forward or if you don't have a specific position or playing style, you can go for any basketball sneakers that you find comfortable and offer adequate ankle support for repeated movements back and forth to accommodate your on-court versatility.
So is there room for position-specific basketball shoe models to exist in the modern era? Interestingly, the findings from this study published in the Footwear Science publication seem to think so, and reveal the potential for two: (1) a low- to mid-cut agility shoe model for guards and small forwards that has high traction and is supportive during acceleration and cutting movements, and (2) a mid- to high-cut stability shoe for power forwards and centers with the focus on ankle stability and jumping performance [3].
Performance over aesthetics
Flashy designs, trendy colorways and something like the Air Jordan logo sure are nice but if you truly want to excel on the court a pair of high performance basketball sneakers should be your primary consideration. Consider all of the key performance indicators we've listed above before thinking about the shoes' aesthetics. And only with all of that information will you be ready to make your decision about what truly are the best basketball sneakers for you.
What shoes does LeBron James wear?
Considered one of the best players in the world it comes as little surprise to know that LeBron James wears his own series of Nike basketball sneakers. 'The King' helps Nike release the latest LeBron shoes simply by wearing them on court, and naturally we have our guide to the best LeBron sneakers available here.
References
Cognitive Market Research: Basketball Shoes Market Report 2023 (Global Edition) - https://www.cognitivemarketresearch.com/basketball-shoes-market-report
Barrett JR, Tanji JL, Drake C, Fuller D, Kawasaki RI, Fenton RM. High- versus low-top shoes for the prevention of ankle sprains in basketball players: A prospective randomized study. The American Journal of Sports Medicine. 1993;21(4):582-585. doi:10.1177/036354659302100416
Brauner, Torsten & Zwinzscher, Marc & Sterzing, Thorsten. (2012). Basketball footwear requirements are dependent on playing position: Footwear Science. Footwear Science. 4. 191-198. 10.1080/19424280.2012.674980.
KixStats Basketball Shoes Ratings https://kixstats.com/ratings?from=2023-06-10&to=2023-07-09&type=choice&league=NBA&by=kicks#results
How we test sneakers
We value our data-driven approach at RunRepeat. We make sure that each sneaker in the database goes through our meticulous performance tests and micro-level scrutiny. That means performing a battery of wear tests and analyzing the materials and technologies used in a particular model.
Here are the steps that we specifically adhere to:
We, as in-house sneakerheads, personally buy basketball sneakers with our own money. We then wear-test each model thoroughly.
We put in days' worth of wearing each sneaker to give us a comprehensive grasp of its comfort, flexibility, durability, and more.
Before making our final verdict, we make sure that our top-rated selections are backed up by in-depth reviews from our team of dedicated wear-testers.
We also enrich our data by cutting the shoes into pieces and testing them inside our lab.