For many runners, including myself, finding a running shoe that looks just as well as it preforms can be difficult. For this review, I chose the Nike Lunartempo 2 because of its stylish looks and ability to perform the way a proper shoe should.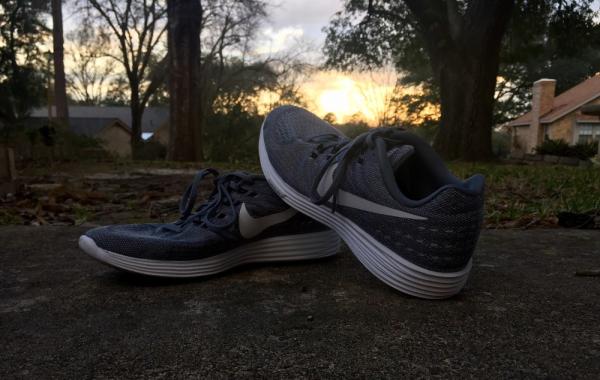 Fortunately for Nike, there have not been too many problems with their shoe designs in the past, nor do they with the Lunartempo.  At first glance, the Lunartempo is an average, good looking shoe. However, with further examination, one can see how the flyknit, flywire, and grooved design on the outer sole show the true beauty of this shoe.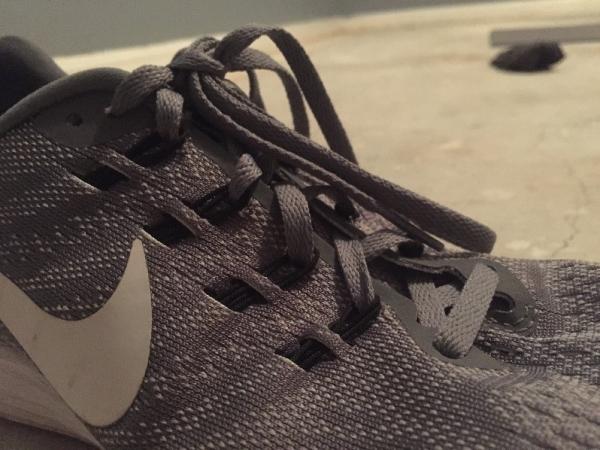 Comfort/Fit
Many shoes deemed "supportive" tend to feel over cushioned and heavy. However, Nike has created the Lunartempo to be lightweight and comfortable. The Lunarlon outsole is relatively thin, and the heel to toe drop is around 7mm; this is generally good for runners that prefer a low-profile shoe.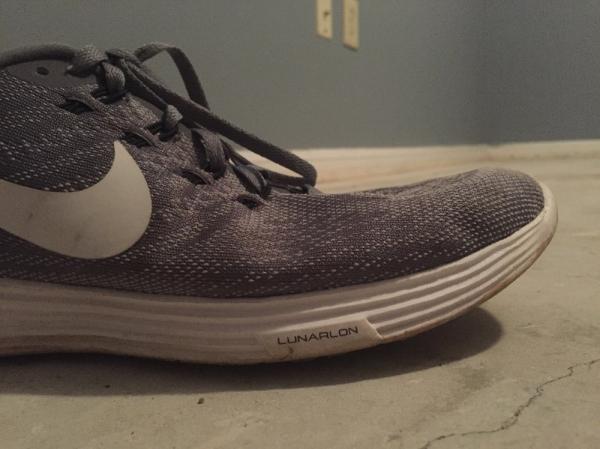 While the Lunartempo is supportive, it does have its limits. Road and track running feel almost effortless; however, trail running can prove to be more difficult. Trails that are composed of sand, dirt, or small rocks are generally okay. However, trails with large tree roots and rocks can create a not so comfortable experience. Overall, the Nike Lunartempo 2 is a comfortable lightweight shoe that will not fail to please.
Durability
I have not had any trouble with the shoe falling apart, however, it has flattened substantially. The light blue Lunartempo pictured has over 300 miles logged and has been through both rain and mud, however, the flywire and flyknit remain intact. Like every shoe, the outer sole bears most of the brunt, so wear is inevitable. While this cannot be prevented, Nike has taken steps to extend the life of the shoe.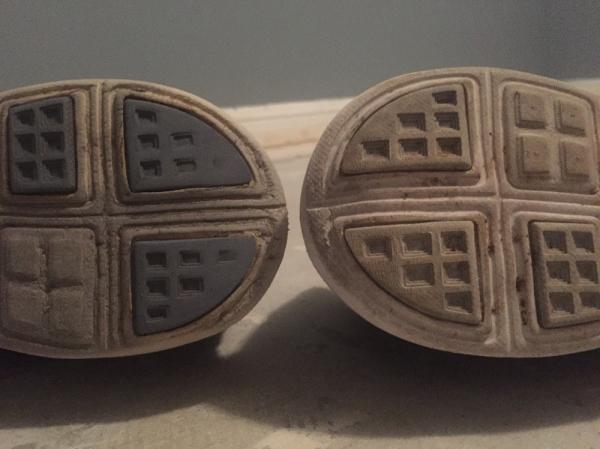 Performance
In my experience, the Nike Lunartempo has proved to handle a variety of workouts and surfaces with ease. I have run repeats as short as 100 meters and as long as 1600 meters, yet the responsiveness is always there. Even in distance and tempo runs, the Lunartempo remains both supportive and responsive. It is almost as if the Lunartempo is a turbocharger in a vehicle. When you want it to go, it will go, without hesitation.
Nearing the end of my cross-country season, I decided to run a half marathon, and even with over 200 miles racked up, the Lunartempo did its job. Although I should have bought another pair, I continued with this shoe through track season and had no problems.
I have run in nearly eight different brands of shoes, and so far, the Nike Lunar Tempo 2 is the best when it comes to variety and durability.
Pros
Low Heel to Toe Drop
Lightweight & Supportive
Responsive
Durable
Handles Well in The Rain
Cons
Not Good for Heavy Trail Running
Fits around ½ Size Too Small (Recommend ordering ½ Size Larger)
Conclusion
The Nike Lunar Tempo 2 is one of the greats to come from Nike and I would recommend it to any runner. This shoe is both beautiful and aggressive.
While the Lunartempo is durable, it is recommended to replace any shoe after a few hundred miles to prevent injury. This shoe is best for people who prefer a responsive shoe without sacrificing comfort and support.