Nike is a closet entry level shoe producer. If you don't believe it, you only have to check the price tag of their shoes most notably sold at Amazon's, Kohl's or Zappos'. There are remarkably and incredibly more shoes retailed at sub $100 that do not always get the recognition they deserve compared to those that are paraded as top of the line choices.
By sheer production and release, only New Balance can go toe to toe with Nike when it comes to wallet-friendly running shoes.
"Entry level" shoes take on a whole new meaning when you live in countries like where I come from. In the Philippines, what is considered as a $60-$80 shoe in the US or European market becomes exponentially more expensive when sold here.Plus, if you take into account the average earnings of a runner in these regions, the price suddenly becomes eye-watering.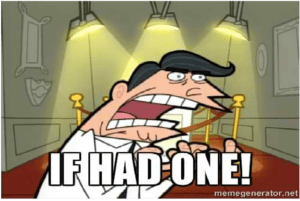 Thus, my "budget" shoe feels like a luxury choice, ala the Nike Air Max 2017 or the Adidas Ultra Boost. It goes without saying that the most popular and often better options usually become even more attractive once they drop several notches from their high standard price range.
Perception, usage, and relevance are subjective, particularly when it involves the wallet. Most runners from around here would rather wait for December to roll by for a decent chance of getting the right shoe for the right price.
The biggest advantage for countries found in East Asia or South America is the fact that some giants of the shoe running community parlay their trade in these regions. In these areas, you will find shoes that no one has heard of in the international stage.
Adidas regularly retails shoes in India or Argentina that you will not likely find in your standard catalogue. Hence, there are no shortage of choices, but still, the price could or should be invariably better.
Nike currently markets the Flex 2016 RN at $80. At this rate, it is within arm's reach of the Asics Gel Venture 5, Asics Gel Contend 4, the Saucony Cohesion 10 or the Mizuno Wave Sayonara 4. Amongst all the shoes in this line-up, the Nike Flex 2016 RN is easily the lightest and most minimal of these shoes.
The Swoosh brand does not bring much to the party in this shoe. It relies on the bare essentials to provide runners with a lightweight racer that has a surprisingly good cushioning for mid-distance runs.
By sticking to what works best in a really light shoe that shines on race days or up-tempo trainings, Nike keeps the price meter down with a nice uptick in performance.
Structure and Design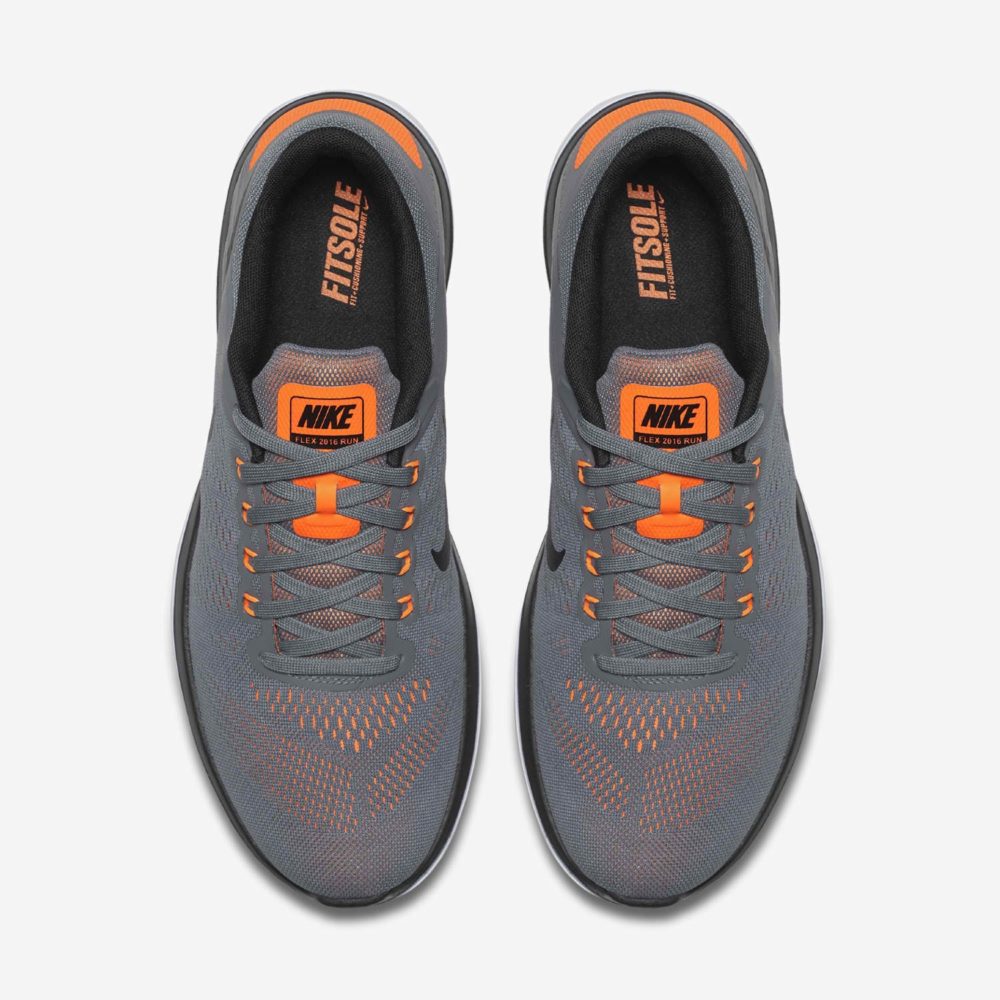 The upper structure and design of the Nike Flex 2016 RN is as minimal as it gets. It is devoid of almost any structure. Only the engineered mesh acts as a support of some sort, which is not even much to begin with.
There is no whisper of a heel counter or even a glimpse of substantial supportive overlays. For those who need some semblance of support, this is simply not the shoe to trifle with. The shoe promotes natural movement in every sense of the word.
The Flywire cords continue to be a staple where fit and security are involved. There are 4 Flywire cables on the lateral and medial sides that are looped around the laces for a form-fitting wrap.
While the cords maintain a hint of hold, there's just not much to keep the foot in place when rounding curves at a fast clip. For those who even slightly over or under pronate, it is simply asking too much of this shoe to deliver whatever support and structure you need.
Both the heel and the forefoot are also very free. No internal stiffener. No internal heel counter. It will readily make Christopher McDougall, the Born to Run author, very proud.
In other words, the upper is a glorified sock and sole all rolled into one. Comfort is superb, unbelievable even, but the support and hold are just nowhere to be found, especially when cutting corners or quick change of direction.
Running sockless in the upper is a runner's dream come true.  It has a soft, cozy interior with a very plush lining that prevents the Flywire cables from interfering with your heavenly delight.
Regardless of the distance or pace, the upper wraps the foot in mind-numbing comfort. In this sense, it also makes the Nike Flex 2016 RN an everyday casual wear that will have you rocking all day long.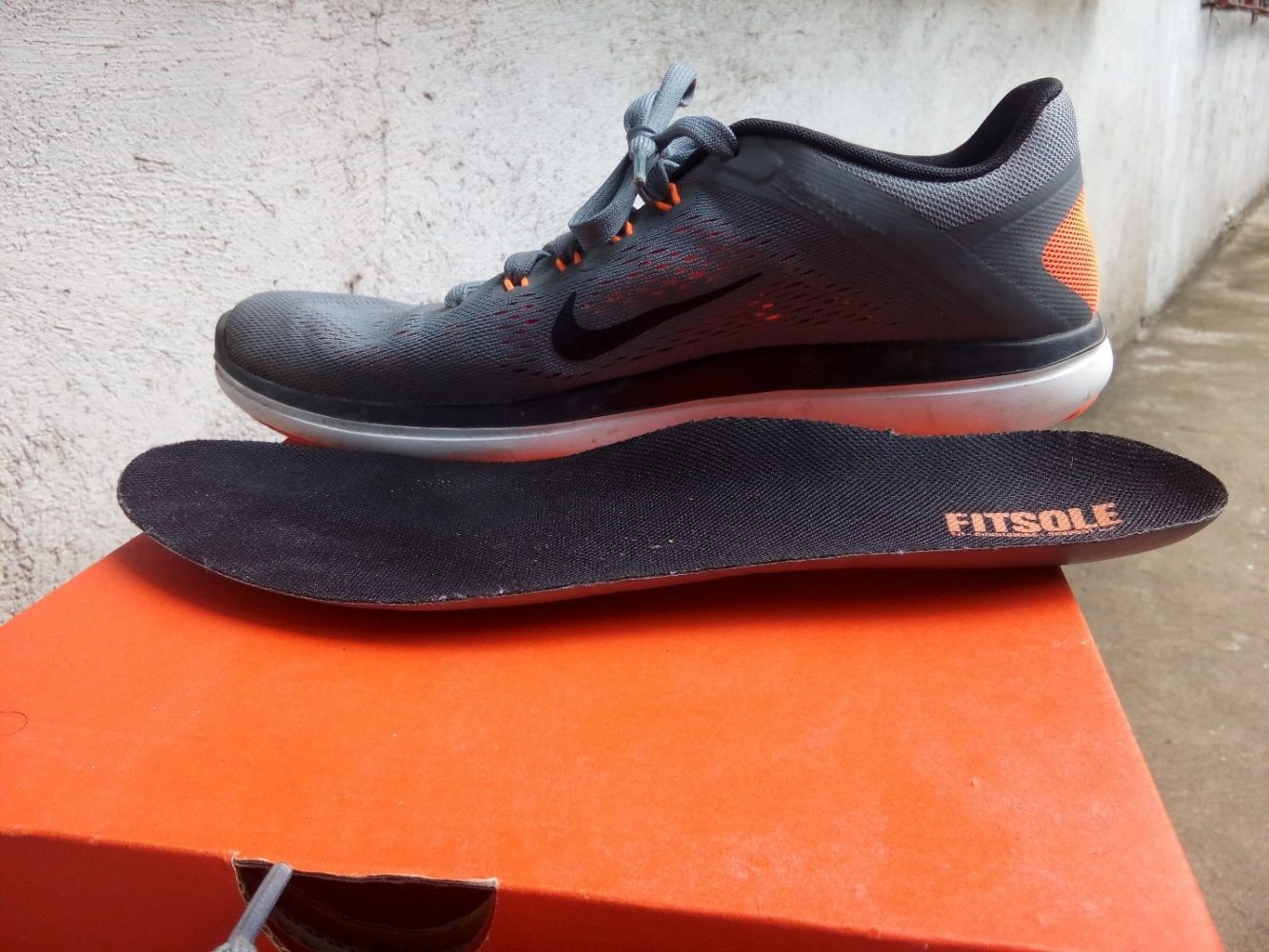 The midsole of the shoe is what Nike calls a Phylon foam or the Swoosh lingo for injection molded EVA. It has decent responsiveness and durability, which is the general theme of this shoe—functional. Adding a little more of the comfort and cushioning in this shoe is a thin and removable insole that Nike calls the Fitsole.
Outsole
The outsole rightfully grabs the attention of any road pounder. The tri-star outsole pattern offers both exceptional flexibility and freedom of movement. It is not Nike's best underfoot design, but it comes close, and is a peak point for a shoe that is considered below the radar.
The traction is not too shabby either. It works as intended, or more than you can ever bargain for in an $80 ride.
Almost expectedly, the spectacular grip on almost all surfaces comes at a cost—durability. While it grips nicely even on wet surfaces, the lifespan leaves something to be desired.
The trade-off for durability is almost guaranteed from a minimalist shoe that delivers traction this good on man-made pavement, particularly because it carries a price tag that will make Donald Trump blush.
Another hazard in the outsole that runners ought to know is its ability to often gather small stones. Both the outsole and the midsole are rather thin that once these stones accumulate, you begin to notice a little difference in the quality of the ride.
You may have to spend some part of your afternoon removing stones from the outsole. And unless you will be running on purely dirt trail, it just makes sense to stick to the road in this shoe.
How Does It Ride?
The single slice of IMEVA or Phylon keeps the ride a bit firm and responsive. It amply delivers the feel of going fast whether you opt for 5Ks or half marathons.
I have piled more than 50 miles in these shoes and they sing on the road when the wind is whipping your face. It disappears on the foot, extremely fast, and distinctly responsive.
This is definitely not the long range animal that the Pegasus 33 is or even the versatile character of another low-budget shoe in Nike's arsenal, the Winflo 3, but it runs as Nike people designed it to be.
No-hassle, almost Spartan-like simplicity with the speed, responsiveness, and resiliency of an Energizer Rabbit. It is quite simply the shoe you should lace on at the starting line or when you want to pick up the pace for your workouts.
The 7mm heel offset in this shoe is not evident. It almost feels like a 4mm drop that helps you maintain a midfoot or forefoot strike. With enough stack height and heel differential, the shoe can also be a good choice for experienced runners for those high-mileage runs, like the Nike Free RN Distance.
The Nike Flex 2016 RN does not have the same midsole pop as the Free RN Distance, but the responsiveness of the former will still take you to the finish line with still enough juice in your legs.
I was not able to get my hands on the Flex 2015 RN, so I can't give a direct comparison between the two shoes. The online reviews, though, show that they generally run the same, except that the 2016 version feels even more minimal and fast while the aesthetics have certainly improved.
I logged serious miles on my Adidas Supernova Sequence Boost 8, which is designed for those who need a little support and structure. Well, it's safe to say you will never mistake the Nike Flex 2016 RN for this shoe.
It took me some time to adjust to the freedom of movement and "barely" there structure of the Flex 2016 RN. However, it beats the Sequence Boost 8 by a mile for that race-day type of feel and performance.
How Does It Fit?
I had to go a full size up in order to get the best fit in the Nike Flex 2016 RN. From a usual size 9, I had to get a 10 to accommodate my forefoot and get that compression-like fit that is not overly restrictive.
Nike's website shows a size 10 as 8.2 ounces. Mine is .2 ounces heavier, which shouldn't really matter. It is still a very light shoe despite the difference.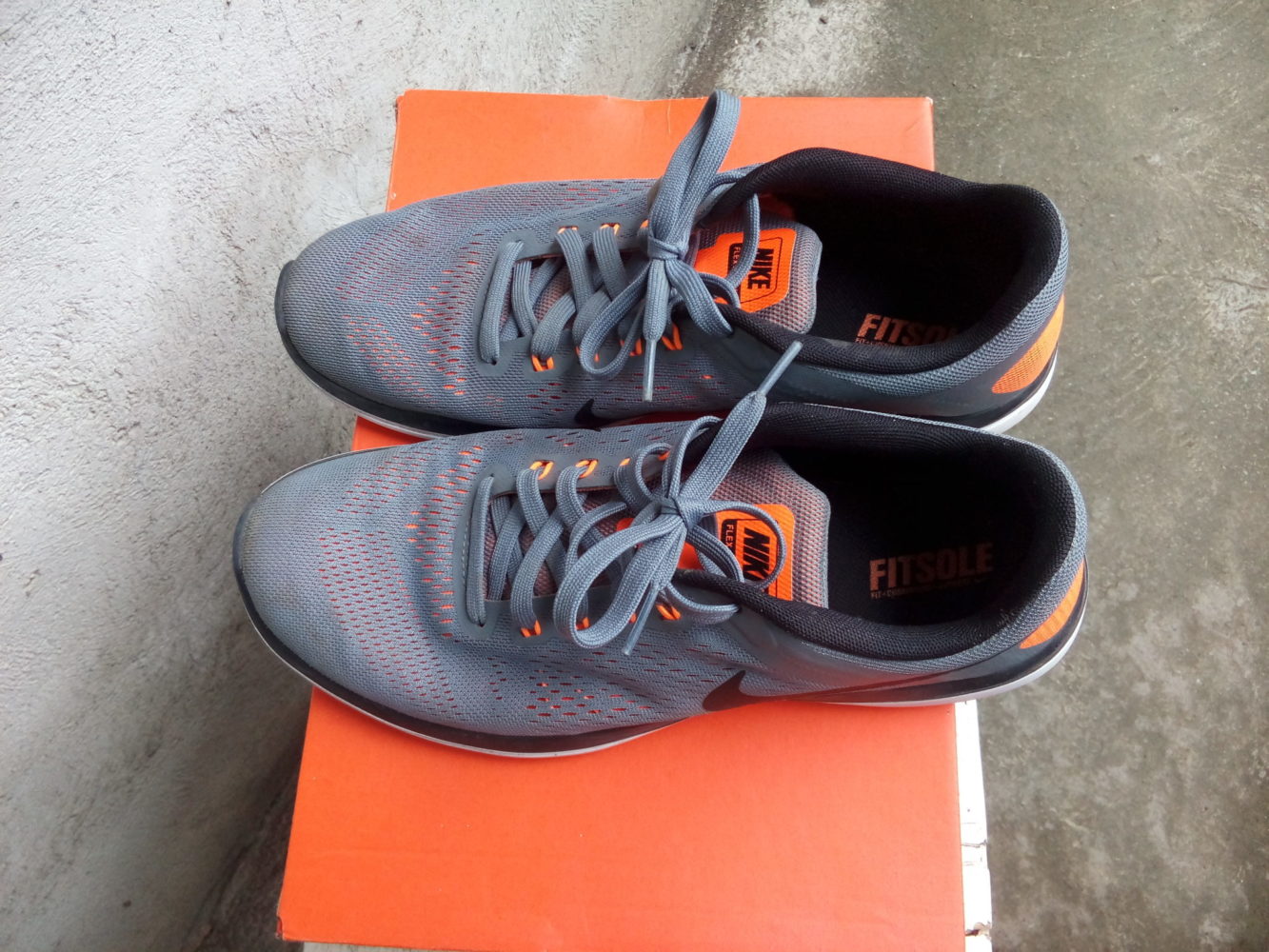 As most Nike shoes go, the upper is quite snug and fully emphasizes the sock-like feel. The toe box height may not be enough for some as there is no internal stiffener or toe cap to provide the area with more volume.
The forefoot has decent room, so there's no toe crunching. Excellent next to skin feel comes in the form of the soft and almost plush interior. That being said, I have a feeling that the scant upper will hardly hold those who require more structure or support. There's just not much working for this shoe to hold extra movements.
Neutral runners should get the most out of the upper fit. But, as I mentioned earlier, drastic change in direction should almost guarantee you struggling with your footing because of the very minimal upper.
As the upper gets the lion's share of the mentions in this part, I might as well guarantee a sweat-free run in these shoes. The Philippines is quite humid, but my feet had some serious ventilation because of the shoe's engineered mesh.
Pros
Quite Responsive
Very comfortable upper
Feels very fast
Extremely light on the feet
Versatile
Very Flexible
Superbly Breathable
Looks Cool
Available in different colors
Cons
Upper support is lacking
Outsole durability
Shallow toe box
Outsole picks up stones
Features:
Engineered mesh upper for breathability and flexibility
Phylon midsole with two levels of cushioning for a smooth ride
Tri-star outsole pattern enhances flexibility
Flywire technology provides a locked down fit
Rubber pods at the heel and toe for traction and durability
Conclusion:
The Nike Flex 2016 RN is not your do-it all shoe, but it does have its own merits that will benefit the right kind of runner. For those who need a functional, simple, race-day kind of shoe with just enough cushioning for longer runs, this is a good choice.
Neutral runners who have about average foot dimensions and who do not require too much support and protection will likely maximize the potential of this shoes.