The Nike Air Zoom Winflo 4 is an ideal pair of running shoes for daily training.
They will first catch your eye with a very innovative look made by their great color combination on their sole, body and laces all finishing with the super look of the Nike swoosh!
Start the Journey
Looks are only the start of the journey because when you first try them on, you will feel like floating. A plane taking off will be the rush felt with these on your feet.
The sock liner material of this shoe welcomes you and provides a comfortable step without the compromise of a heavy shoe.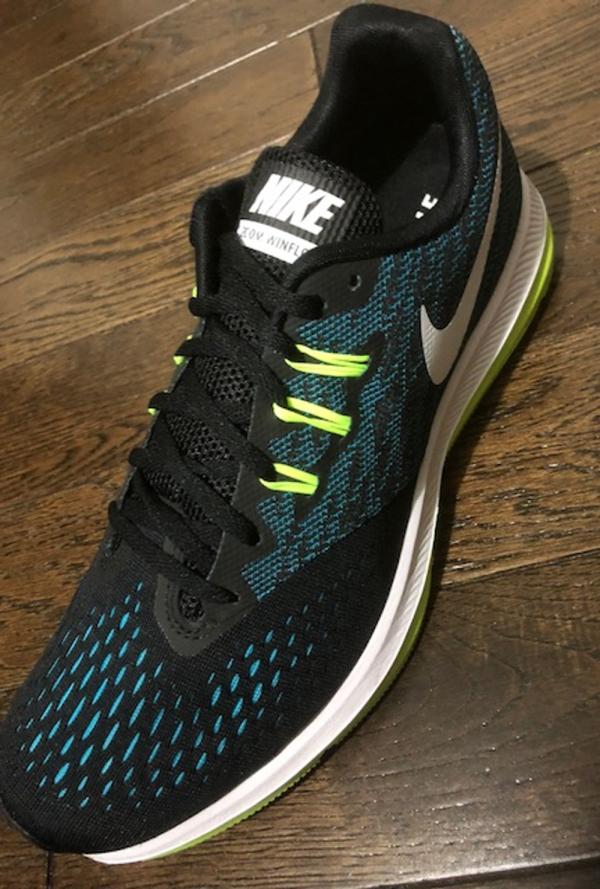 Comfort in the Clouds
I will have to say that comfort is one of the major winning characteristics of the Winflo 4. The upper sole supports your feet from heel to toe and delivers an excellent support and balanced step through their cushion.
The upper and midsole of Winflo 4 help your feet to relax on every step you make, whether jogging or running on the treadmill or asphalt.
The Winflo 4 is a shoe with fabrics on the upper side to make it light and comfortable as well as breathable through its spiderweb-looking black fabric on the front side of your feet.
The outsole is just the result of genius engineering, as it has three main components in its structure. First, it has the mini rods towards the inside of your feet to give you lots of grip and traction for any terrain and will help you maintain your cadence.
Second, the outsole also has straight strip lines in the outside part of the foot for stability which will help balance the step and help maintain speed.
Third, the outsole has a pentagon like bottom space for cushioning below your heels, which provides an immense comfort on long races, or when you may start to feel tired.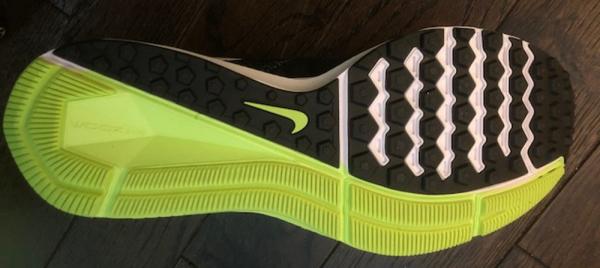 The Experience
Having tried the shoe for more than 70 miles now, I can say that the shoe delivers!
Once your feet gets warm after the first few kms, you'll be able to appreciate the lightweight on these like a gift from the running Gods.
Your step is well guarded, well-balanced with the sole cushion and your foot arch will be well guarded inside too.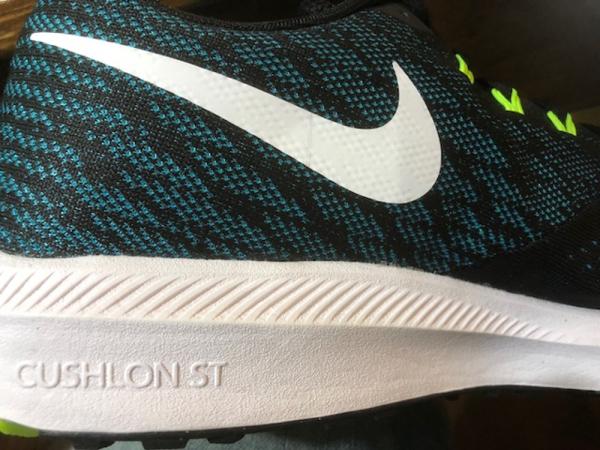 The midsole and outsole, although might give you the impression of being flatter than those found in other running shoes, is really made with the same idea of keeping your toes off the ground and of going forward with a cadence aid by the lightness of the shoes. It's pure comfort.
Not more to say than go and get yourself a pair! Enjoy your running!