The Nike Pegasus 22 is a great looking shoe that is a versatile option for athletic endeavors, or just to wear casually. I enjoy the unorthodox placement of the Nike logo near the back of the shoe rather than the middle like most Nike shoes.
This gives the shoe a more muted look, and in my opinion makes the shoe look better when put into a casual outfit. The contrasting cross stitching on the sides of the shoe gives it the pop it needs without being overly flashy.
I chose the black color, and was very impressed with how often I was able to wear it no matter what the occasion was.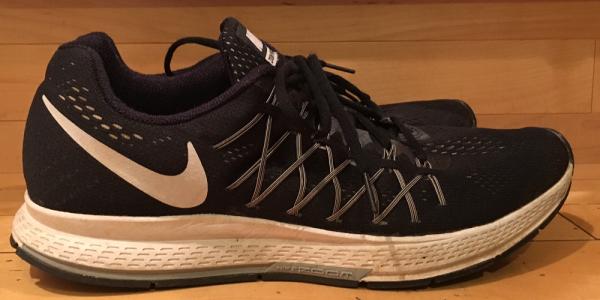 Fit
The shoe fits true to size for the most part. Length wise, it is a perfect fit and I would not change anything. Width wise however, I found it a tad narrow.
This is just because I have a slightly wide foot, so the majority of consumers will find the width fine. Although a tad narrow, I would not have gone up half a size. The width is totally bearable and the length is exactly true to size. Overall, a decent fitting shoe.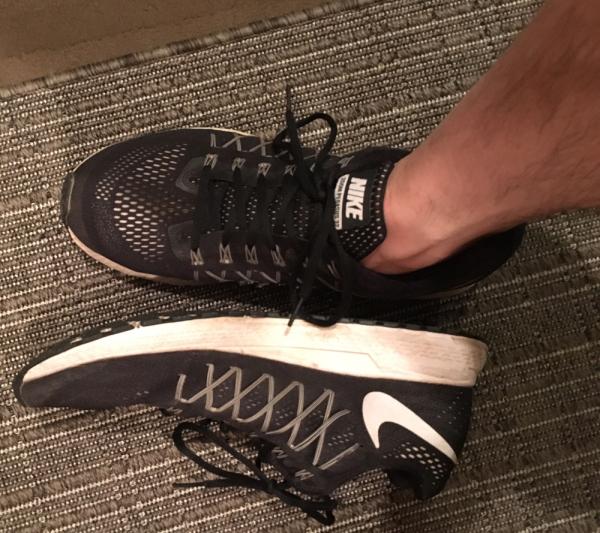 Price
Some might agree with me when I say that Nike quality control has gone down in the past couple of years. I have frequently gotten shoes with glue stains, among other things.
The Pegasus was no different, having come in with some minor flaws. However, the shoe itself is so great that those cosmetic flaws do not matter one bit.
The $140 CAD that I paid was worth every penny, as the Pegasus has been the best Nike runner I have ever tried. I would recommend the Pegasus over any other shoe in the $130-150 CAD price range.
Performance
Lightweight. Responsive. Two words that come to mind when describing the Nike Pegasus 32.
I was very impressed with the amount of spring in my step that I experienced while wearing this shoe. It is super responsive, and great for any shorter distance runs.
I personally used it for speed work, and it has never failed me. The shoe is also very lightweight and goes through workouts with ease.
The midsole on the Pegasus uses Zoom, which makes the shoe very comfortable for both walking and running. In conclusion, the Nike Pegasus 32 is a shoe with a great neutral ride that uses a Zoom midsole to deliver great responsiveness and comfort.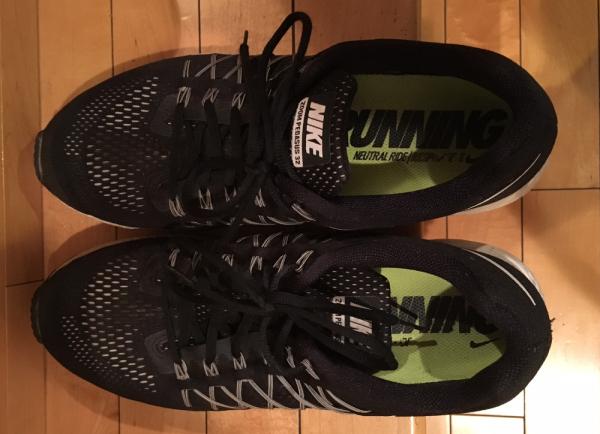 Conclusion
In my opinion, the best Nike shoe for a relatively low price in terms of performance and looks. Aside from the slightly narrow fit, there is really nothing I could point out that is negative about the shoe.
It has a great Zoom midsole that is responsive and gives the shoe a great ride. I have heard even better things about the Pegasus 33, so it is an absolute must have for me.