I am here to give you all a review on Nike's 33rd version of the Pegasus shoe model.
The Nike Air Zoom Pegasus 33 is labeled as a neutral training shoe that can be used for anything from workouts to an easy run whether you are a professional or not. These neutral trainers provide ample stability and comfort for anything.
I have worn all of the Pegasus models after the Pegasus 29 so I have a fair bit of experience with this line of shoes and these are up there as some of my favorites.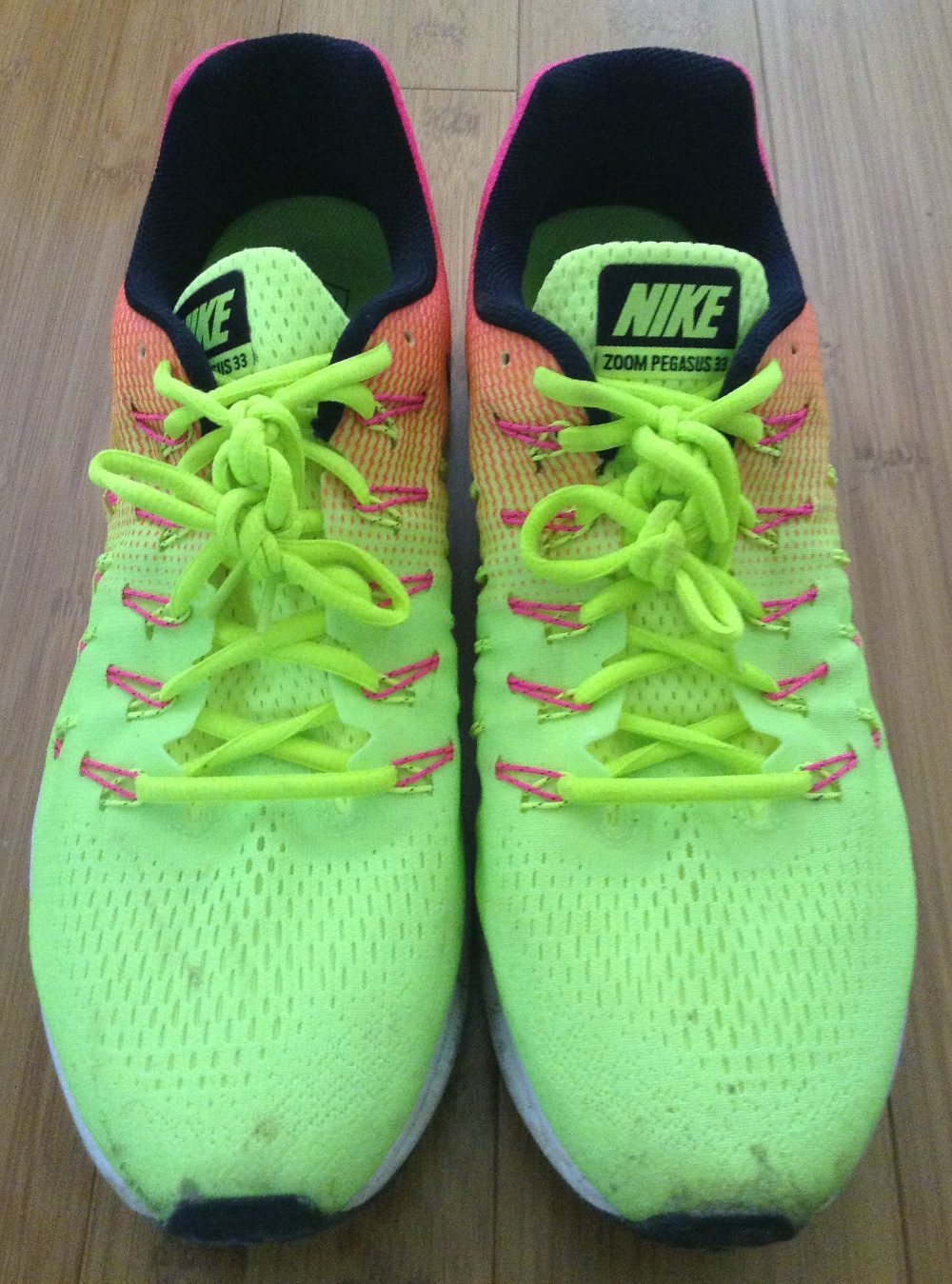 The Look
Other reviewers noted that these shoes were one of the best looking shoes on the market and that is something that I firmly believe as well. These kicks are what the kids nowadays would call "fresh".
These shoes are stylish while offering great performance at the same time. These shoes come in a variety of color options including Black/White, Grey/Blue, and Multi-colored (yellow and pink for the most part) just to name a few.
There are over 12 various color options to choose from so there are most likely going to be shoes that will please everyone! I own a pair that is classified as Multi-colored (yellow/pink) and I love the bright colors so far.
They also catch a lot of eyes as I have received an incredible number of compliments on them so far. If they don't please you based on their color and looks, they will please you with their performance.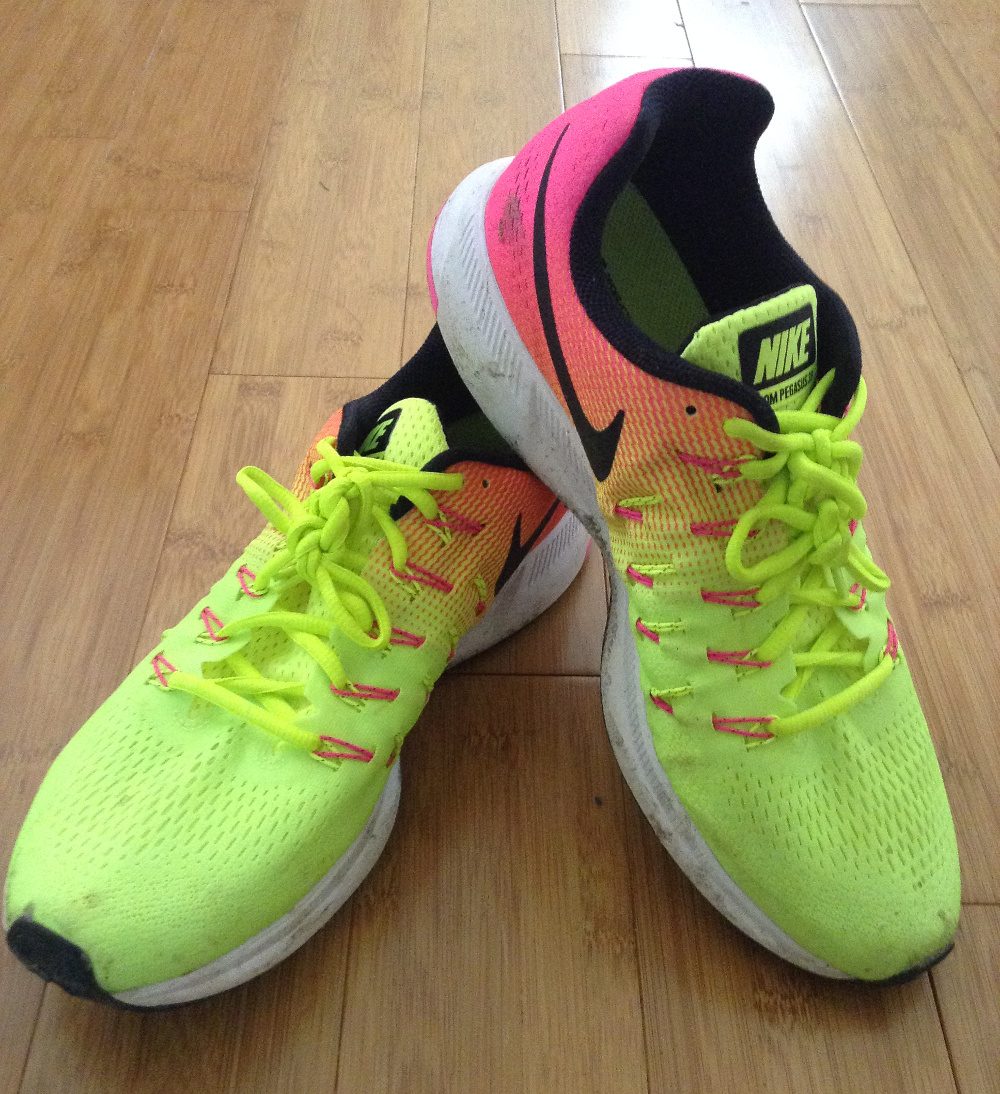 The Fit
For me, I love the fit since they are snug thanks to the padded tongue and the collar of these shoes. The upper provides a multitude of benefits.
It incorporates the Flywire cord base lacing that keeps the foot locked in place and also provided breathability. The upper also dries fairly quick according to certain others and I feel the same way.
Some reviewers complained about the narrower toe box, but I haven't had any issues with it being narrow and I have wide feet.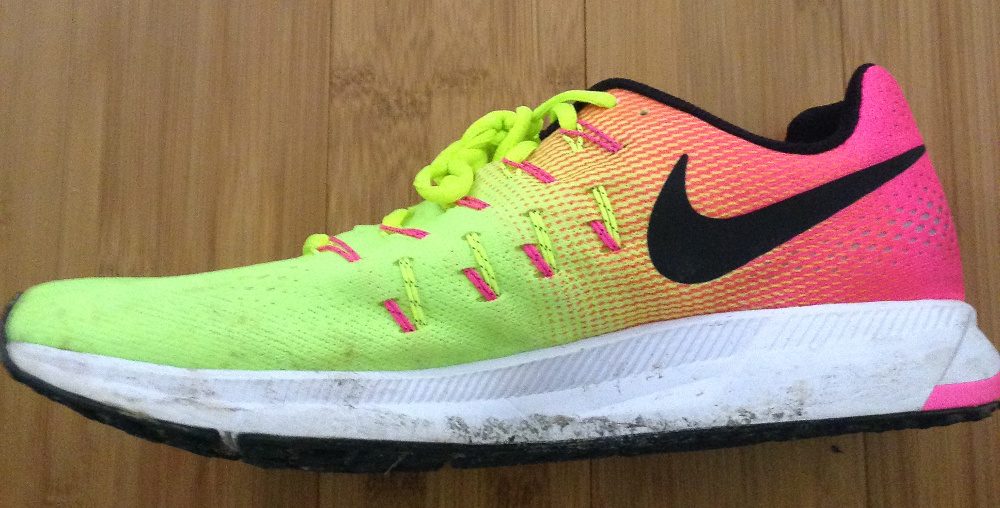 The Feel
Many other reviewers noted that the Pegasus 33 was very comfortable and I concur with that! However, others complained that it was stiffer than previous models, but I haven't felt it.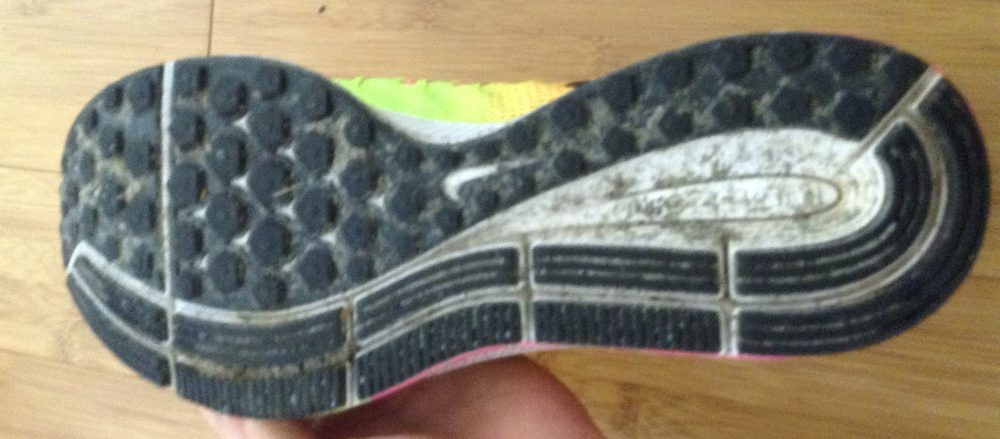 Comfort is something that is never lost in the Pegasus line and that isn't any different in this model either.
These shoes provide an extra bounce to every step due to the newly updated Air Zoom unit. So far, I have experienced smooth ride after smooth ride and I love them!
Pros/Cons
These shoes offer an incredibly smooth and comfortable ride that can be used for all sorts of activities.
These shoes have multiple points that work together to lock down your feet and keep your ankles from slipping allowing for a secure ride. They offer nice traction and allow for breathability.
On the other hand, however, they do run heavier than previous models and the toe box tends to be on the narrower side of the spectrum. Some tended to say that it is stiffer than before as well.
Conclusion
I have worn the Nike Pegasus line since the 29 came out and have used these ever since.
My personal favorite of the models I have worn was definitely the Pegasus 30 since that was an incredibly smooth/comfortable ride, locked the feet in place, came in a variety of widths, and truly felt soft underfoot.
The Pegasus 33 would be tied for my second favorite with the Pegasus 29 since they both have their perks and downfalls, but these are great shoes if you are looking for something snazzy, reasonably priced, and comfortable for all activities!