The Nike Air Zoom Pegasus 33 is a neutral running shoe that weighs in at 10.8 oz and has a 10 mm heel to toe drop. This shoe looks stylish and feels great on feet especially on longer runs.
The Look
The design and look of the Pegasus 33 just makes it look sleek and stylish. Even just by looking, the shoe seems fast, and it sure makes you think that you'll run fast in these shoes. The shoe also comes in a variety of color ways to suit your style.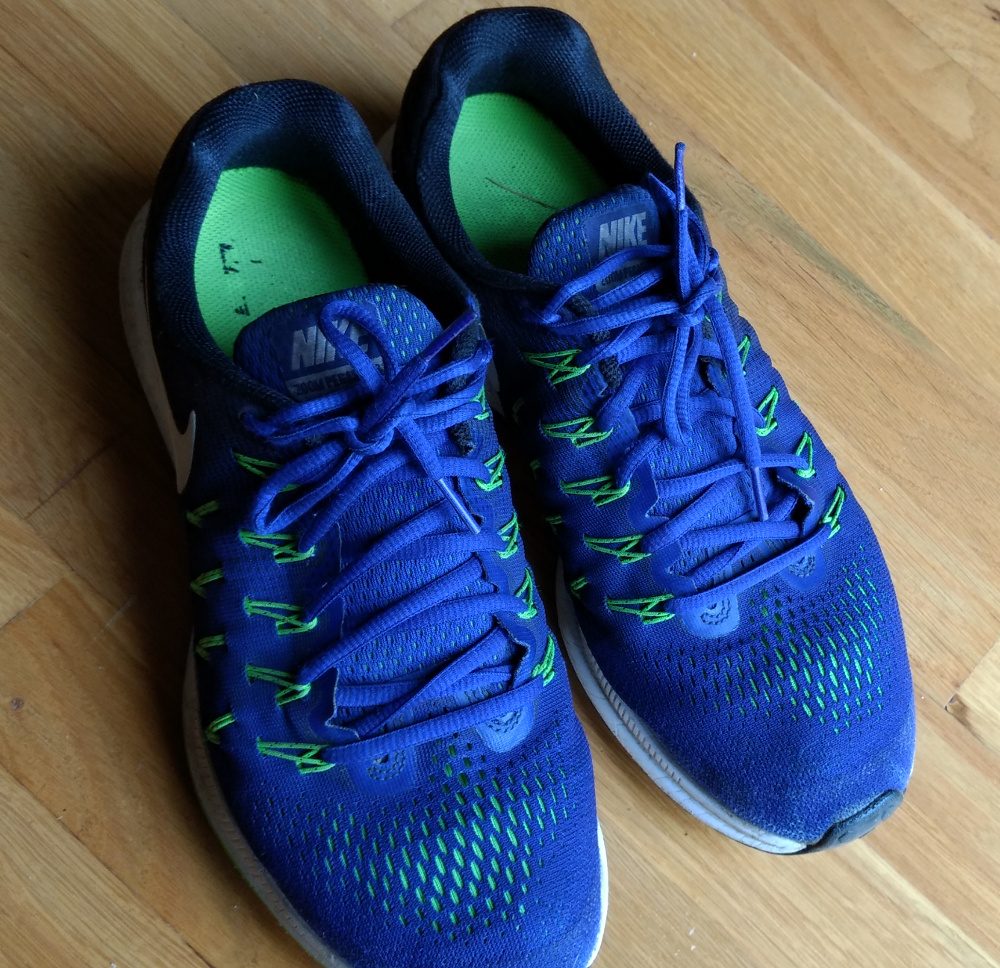 Comfort
The Pegasus 33 has a great cushioning system for your long runs. It doesn't have too much cushioning that makes the shoe feel heavy on the feet.
When you first get these shoes you will feel a bounce from your steps from the zoom air units. This makes the shoe feel more responsive and makes you want to run faster.
The shoe is not heavily padded everywhere like on the heel. This means you don't have to worry about your heel slipping as much. However I still had to do a runners knot to secure my heel a little bit more.
It's not that heavy as I barely notice the shoe while I'm running. The shoe also has a fly wire system that secures your feet snugly, it keeps the feet from moving around.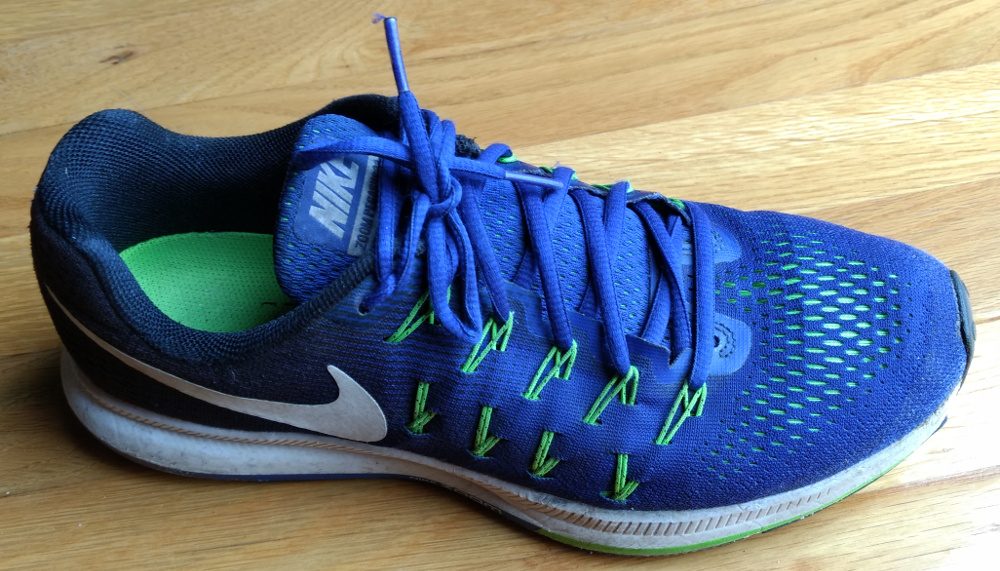 Durability
The durability of the shoe is pretty good so far. I've been running in these shoes for training and walking for almost 8 months now. So far these shoes have held up pretty well.
Nothing has broken off or anything. However one part of the outer sole is starting to peel off. I would say this is fine considering how much I beat up these shoes during training.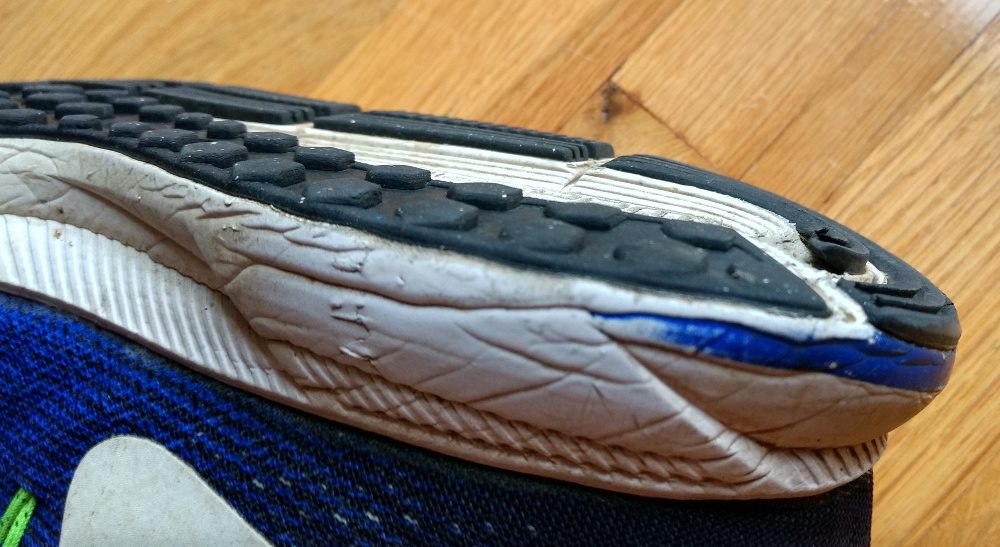 Performance
The Nike Air Zoom Pegasus 33 performed great for anything I threw at it. For speed days on the track or fast tempo runs, it held up keeping me comfortable while making me feel fast on my feet.
When I'm pounding my feet on the track to get up to speed, the Pegasus 33s took that beating and still kept me going on for an another set.
The zoom air unit in the forefoot gives you a little pop off that makes the shoe responsive when you run, adding to the feel of speed.
In addition, the Pegasus 33s has no problems tackling longer runs. The shoe is light and does not feel like you are running with bricks on your feet. The fly wire allows for that snug feel.
On longer runs like 10 miles, my feet were still comfortable. I didn't experience any major aches or pains in my feet while doing these 10 miles.
I've ran over 100 miles in the Nike Air Zoom Pegasus 33 and it is still going strong, giving me the comfort and cushioning I need for any type of workout I throw at it.
Pros
Has responsive zoom air units
Great cushioning
Looks stylish and comes in a variety of colors
At a great price point
Comfortable
Cons
The shoe laces become untied frequently
Conclusion
The Nike Air Zoom Pegasus 33 is a great shoe with fantastic cushioning and durability.
The zoom air units makes the shoe responsive and adds up to its cushioning. The Pegasus 33's also come in a variety of styles/colors to fit your needs.
The only real problem that I have with these shoes is that the laces become untied frequently. Other than that I would highly recommend the Nike Air Zoom Pegasus 33 to anyone looking for a great training shoe!