Verdict from 1 expert and 61 user reviews
9 reasons to buy
The majority of the buyers were pleased with the Air Flight Huarache Ultra's comfortable fit and feel.
Out of a handful of reviewers, one thought the mesh used on the toe cap was durable and thicker.
Most were attracted by the Nike Air Flight Huarache Ultra's unique and modern look. They also liked that this shoe displayed minimal branding.
This version was considered lightweight and breathable by most of the users.
"Dope", "cool" and "awesome" were words commonly used by satisfied consumers to describe this sneaker's silhouette.
The Nike Air Flight Huarache Ultra felt comfortable out of the box, with or without socks, others observed.
According to a few user reviews, this shoe offered good ankle support and traction.
Several colorways are being sold at a discounted rate.
This product is available in a variety of color schemes.
2 reasons not to buy
Out of the few reviews collated about this shoe, one buyer thought the price tag of $130 was too much for this sneaker.
Others preferred the old design over this shoe's slimmed down, modernized silhouette.
Bottom line
Despite the lack of marketing campaigns, user reviews, and on-feet videos, the Nike Air Flight Huarache Ultra still caught the attention of Nike fans and is steadily gaining popularity. Those who witnessed its preview were enthralled with its unconventional, minimalist design.
Reasonably-priced, folks who have bought the shoe at its original retail rate were pleased with its comfort level as well as its aesthetics. A significant number, however, choose to resist to buy this underrated product and prefer to purchase it at a marked down price.
Tip: see the best sneakers.
Our reviews
It was a Monday night, and we just got off from work. We lace our shoes for a weekly ball game. I am rocking a retro from the '90s with a pair that went out from its grave. People start to ask about the shoe.
It's a storyteller, an old book that you have read and re-read. There is only one thing in mind, the Fab 5.
As soon as I hit the court, I notice the low profile of the pair, light, and sticky on the court. With quick movements and close to the ground, I receive a pass then I let it fly—swoosh! We got a steal, and we run, stop, and pop—another one!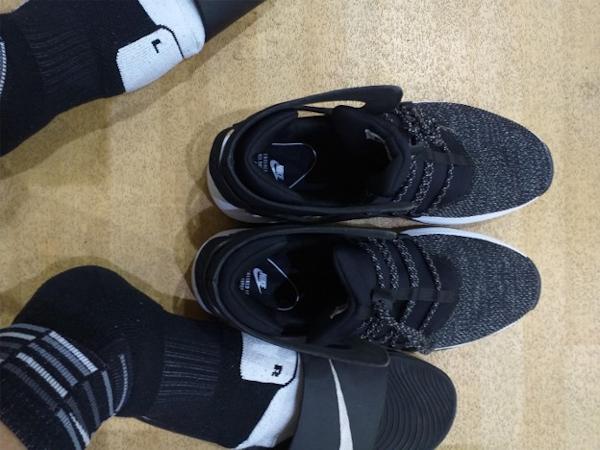 The pair of Nike Air Flight Huarache Ultra is nostalgic. I love the way the uppers are made, soft flush knit, feels like a sock.
My only wish is more eye stay for the lace. It can have more of a lockdown feel with a little more push and pull from the laces. Regardless, but I admire the lace lock and how it was constructed.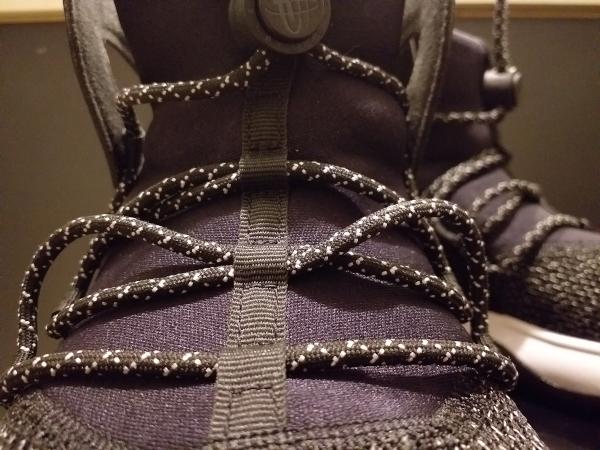 I love the herringbone traction on its sole. It is very responsive on quick cuts, lateral movements and back-pedalling on defense.
However, there are not much to see on the shoes. It has a very minimal design, but it is a performer on court.
The Huarache Ultra doesn't feel heavy on foot the whole time I am wearing it. The midsole is soft and durable—I love it.
The pair does not attract a lot of dirt. I played it on the court, walk it around the street while going home, but there was not much dirt caught. It was also easy to clean.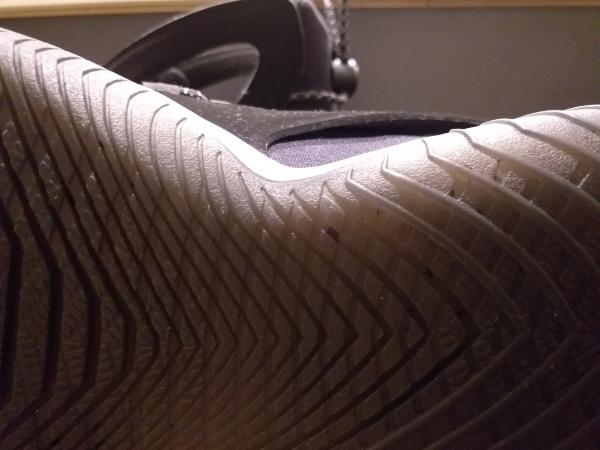 The heel part is a little wide, which makes it more stable on the ground. It is also sturdy and light with great minimal details.
The landing is soft on this pair. Thus, there is not much tension on ankles and knees, which is great for weekly ballers like me.
As for the ankle support, it is great even though there is a large open space on the ankle, the shoe locks in so well on foot.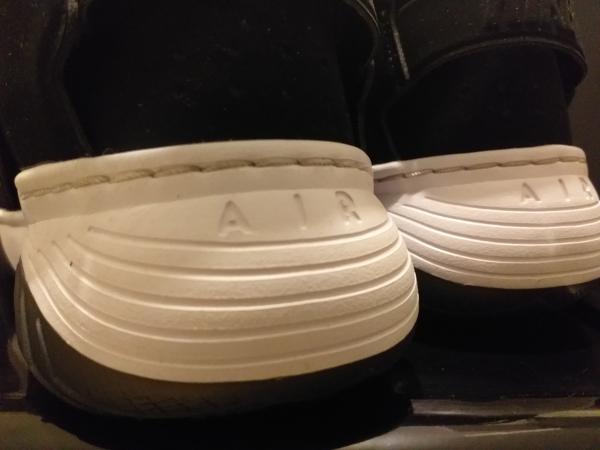 I love the minimal branding on the shoe. Tinker Hatfield is such as a great designer of the Huarache line.
You will feel like a warrior once you lace this shoe up. It is like a broken-in pair right out of the box, and there is no need to warm them up by jogging around the court. It is so amazing that it exceeds my expectation.
The shoelace is thick enough with wonderful details you can feel that its lock-in once you tie them.
Nike Air Flight Huarache Ultra is a hybrid of the Huarache series and feels like an old school basketball shoe—simple but a performer.
I also like how some parts of the midsole had been stitched to the uppers, especially on the heel part.
There is not much to talk about the design of the shoes since its constructed to simplicity but let us not overlook the minimal design added as features of the Huarache.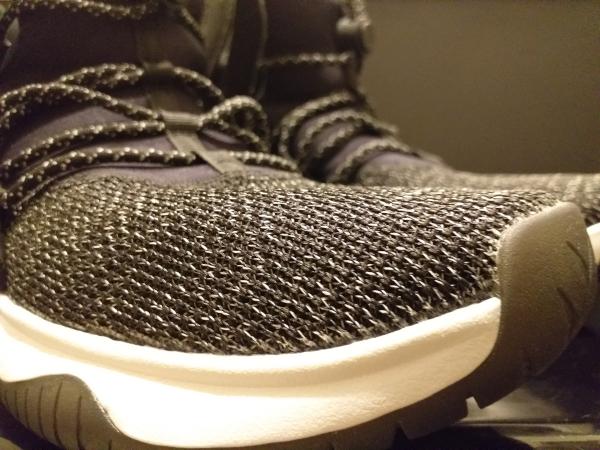 Overall, I would love to add the Huarache to my rotation of basketball shoes, I may not use it for competitive games since I will probably choose newer models, but as a weekly hoop shoe with friends, I will rock them.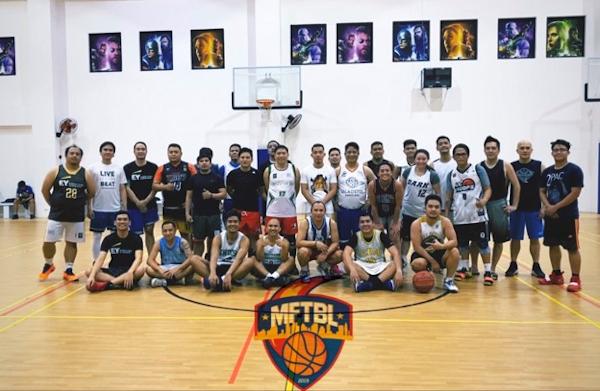 With the sustainability project of Nike, things are endless for this classic pair. It is good on court, and it is lovely off court. It is not every time that a basketball shoe can look good on jeans and be court ready.
Good to know
Originally created as a hoop shoe, the Air Flight Huarache Ultra's cleatie-like upper provides adaptive fit without compromising support. Built for men, these kicks are available in sizes 6-15. It commonly runs true to size.
Unusual and distinct, the Air Flight Huarache Ultra's design surely is an acquired taste. Those who do appreciate its beauty gain recognition for the shoe's unique yet modern and fashion-forward aesthetics.
This lifestyle sneaker is available in neutral and vibrant tones. All of which can be paired with tapered jeans and cuffed joggers.
Overhauled to adopt the brand's famous Ultra construction, this casual shoe is made of neoprene from midfoot to heel and a Jacquard knit toe box. These provide enhanced breathability and durability. The bottom features Nike's lightweight Ultra midsole and a durable "flex-bottom" outsole. The former offers responsive cushioning while the latter provides multi-directional traction.
To complete the look, the familiar Huarache leather heel cage with cut-out ankle detailing is added. These offer additional support, stability, not to mention improved ventilation.
Water skiing footwear and basketball shoes do not have much in common. Tinker Hatfield, known for his creative and ingenious ideas, however, thought otherwise. Happy with how much neoprene water ski shoes felt on foot, Hatfield wanted the same comfort on a basketball shoe. This brilliant idea led to the creation of a timeless classic, the Nike Air Flight Huarache.
Prior to becoming a hoop shoe, the Huarache was first seen in the form of a runner. Launched in the year 1991, the sneaker was made of a mix of Lycra and neoprene fabric. Lightweight and stripped off the famous "Swoosh" branding, its never-before-seen design drew a lot of oohs and ahhs from avid Nike supporters.
A year after, the Air Flight Huarache was born. Crafted with leather and neoprene, players tired of bulky and heavy b-ball shoes were pleased with its lightweight construction. Among those who were captivated with its unique qualities were Juwan Howard, Jimmy King, Jalen Rose, Ray Jackson and Chris Webber, popularly known as Michigan Wolverine's Fab Five.
Over the years, the Huarache has been revamped and outfitted with various materials, shapes and colors. For the year 2017, we witnessed how this shoe's classic silhouette evolved into something modern and futuristic. Reinvented to meet modern-day consumers' needs and demands, the Nike Air Flight Huarache has also been given the Ultra treatment.
Making its presence known in April 2017 and released a month after, the Nike Air Flight Huarache Ultra sported the classic Lyon Blue and Bold Berry colorway. It also carried the famous heel caging. Unlike its predecessors, this rendition showed off a reworked, translucent outsole and a lightweight midsole as well as an upgraded lacing system.
For a secure and snug fit, a no-tie, drawstring lacing system is added. This includes two-toned rope laces.
The neoprene inner sleeves and padded insoles improve the Nike Air Flight Huarache Ultra's in-shoe feel.
Other distinguishable features are the enlarged tongue and the subtle Nike branding found on the leather heel tab.
Some of the models display an N7 logo on the lateral side. These editions are included in Nike's N7 Collection for the year 2017. Established to celebrate Native American and Aboriginal heritage, this collection supports the N7 fund. N7 fund was organized in 2009 with the aim to provide grants as well as sports and physical programs to communities of Native American and Aboriginal origin.
Rankings
How Nike Air Flight Huarache Ultra ranks compared to all other shoes
Popularity
The current trend of Nike Air Flight Huarache Ultra.