The Nike Air Max 270 React might just be the closest to perfect that Nike's got, according to many sneakerheads. Super comfortable, lightweight, and offered in a range of colorways. While it may not be the most breathable shoe, that's an easy sacrifice to make for the feel of React Foam and Air together. This is one of the Nike blends that you cannot get behind.
Pros
Incredibly comfortable cushioning
Durable materials
Fits true-to-size
Variety of culture-led colorways
Easy to clean
Cons
Upper looks cheap
Air bag feels weird for some

Nike Air Max 270 React might be Nike's most comfortable sneaker to date
Okay, it's a bold statement but...I think the Nike Air Max 270 React is the comfiest sneaker out there. Merging more than 3 decades of Air Max tech with the modern scientific miracle that is Nike's React foam could have come off as a gimmick, but they really deliver.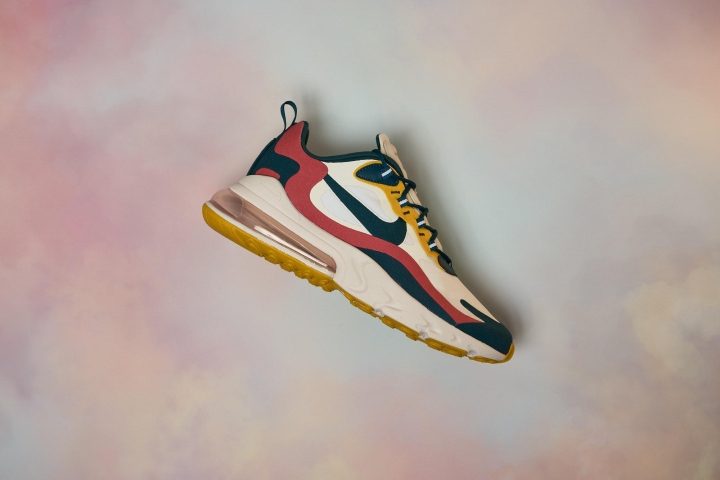 Not only that, but the 270 React looks good on foot too. My only concern; are these lightweight, supportive yet plushy shoes going to hold up, or just fall apart?
Nike's React foam leads the pack when it comes to comfort and energy return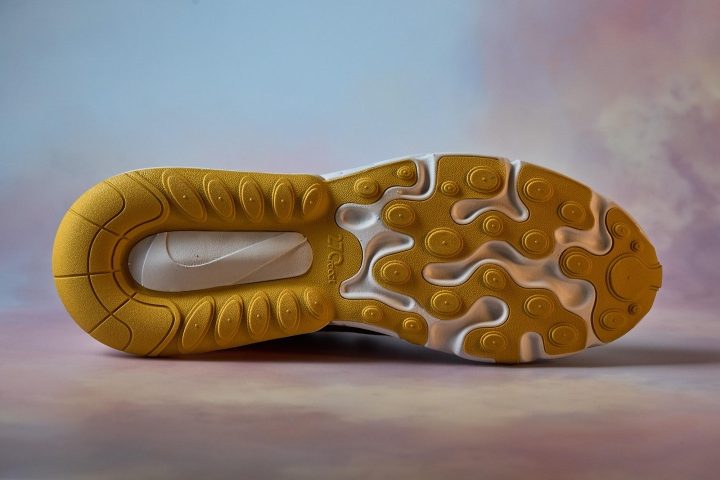 Let's start from the bottom, Nike's React foam technology promised runners the impossible: soft foam that had great energy return, lightweight and durable. Usually, these things don't go together. Adidas provided something close with their Ultraboost, but they still have a way to go with energy return.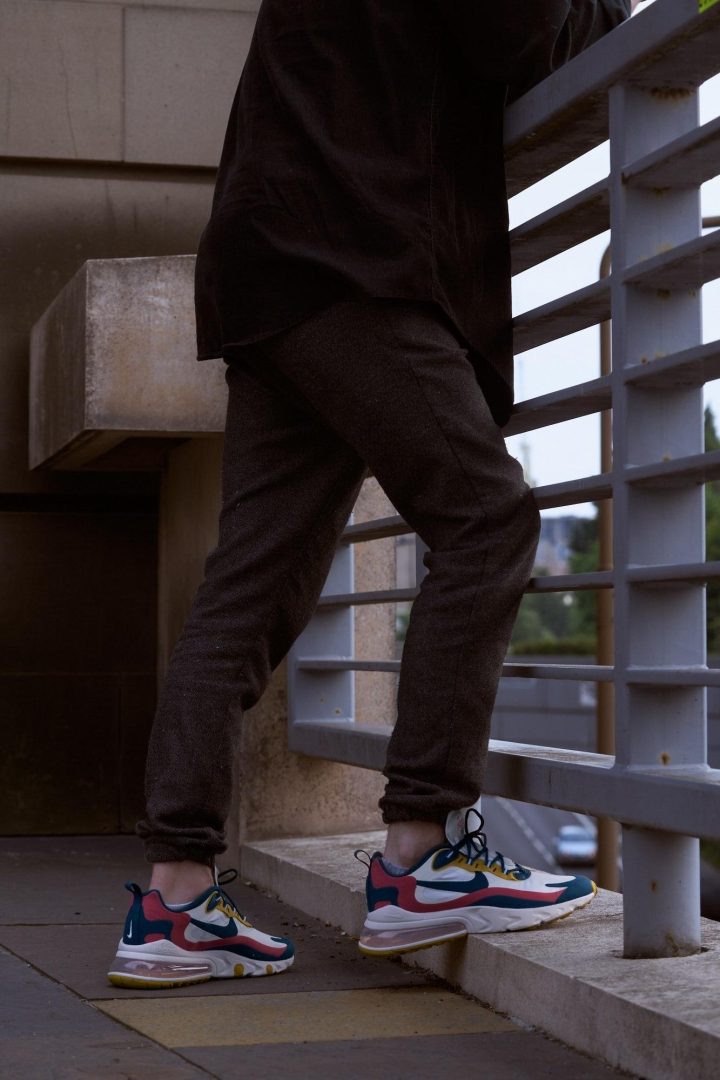 When Nike has something to show off, they usually do it on the basketball court. In part because of the extreme stress the sport puts shoes under, but also because of the prestige of Nike Basketball.
First debuted in 2017, the React foam supported 104kg Golden State Warriors' power forward Draymond Green. From then on it's been seen in multiple iterations of their running shoes, Lebron 18s and now in their lifestyle lineup.
The Air Max 270 React builds more solid foundations for a huge shoe
How good is the foam? The easiest comparison is against the OG Air Max 270 and the React is firmer, in a great way. I've always found the taller airbags on shoes like the 270 (32mm height) to be a bit unstable, but have had few problems here.
The foam under the front of the foot and the airbag support the whole foot, making it a very natural process to find your balance in these. It takes a bit more effort to "activate" the rear, wrap-around airbag because of the under-heel foam, helping keep your gait regular and get a balanced cushioned in each step.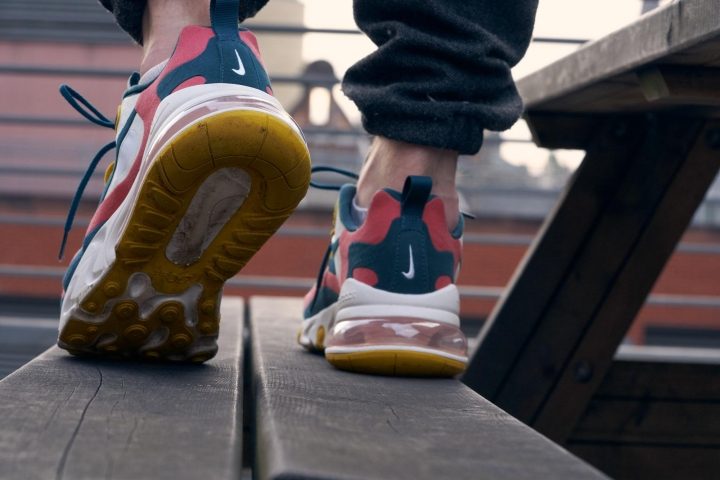 Fitting true to size, as always
The shoe fits true to size and wraps the heel well. These have been the easiest sneaker to wear-in that I've tried from Nike so far, thanks to being incredibly flexible.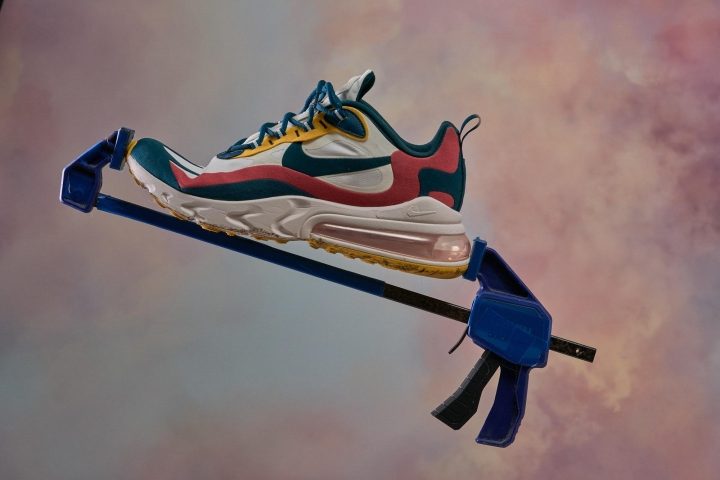 The Nike Air Max 270 React is surprisingly strong
I thought that the high-contrast, colorful upper wouldn't hold up too well. It looked a bit too flimsy and papery to be able to hold up against long-term use. Now maybe this was used to keep the shoe lightweight. More than likely, Nike has had to cut costs after putting two different technologies into one consumer aimed sneaker.
The sneaker felt ready to fall apart, but after giving it a go with a power drill and wire brush, it held up surprisingly well. I really underestimated Nike here.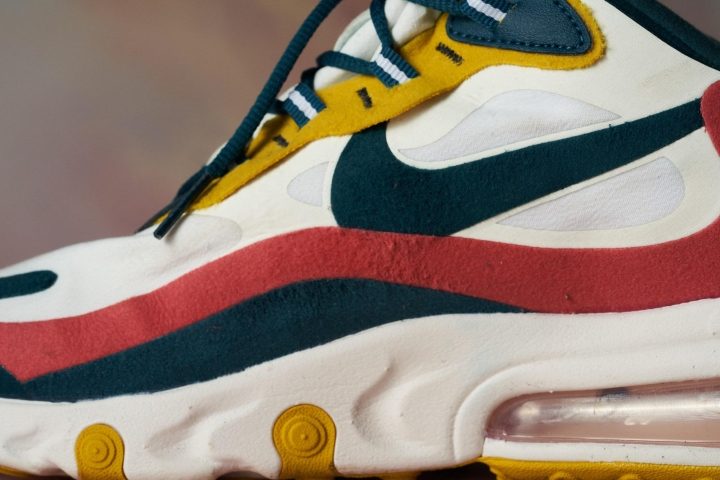 Nike package the 270 React in cultural heritage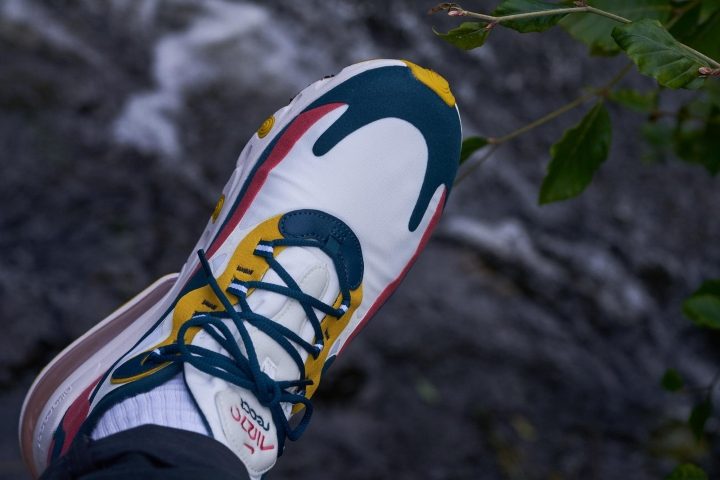 What's more; the construction is beautiful. With a no-stitch design, the colors contrast against each other beautifully, evoking 20th-century art concepts to complement the vintage detailing. I picked up the White/Midnight colorway, with a clean white base and muted color tones built on top, the 270 React looks like a catwalk version of the 270.
Apparently, it's not all appearances, Nike's added bar tack stitching underneath the lacing system to keep it sturdy. I'm still wondering whether this would be needed if the shoe was already strong enough.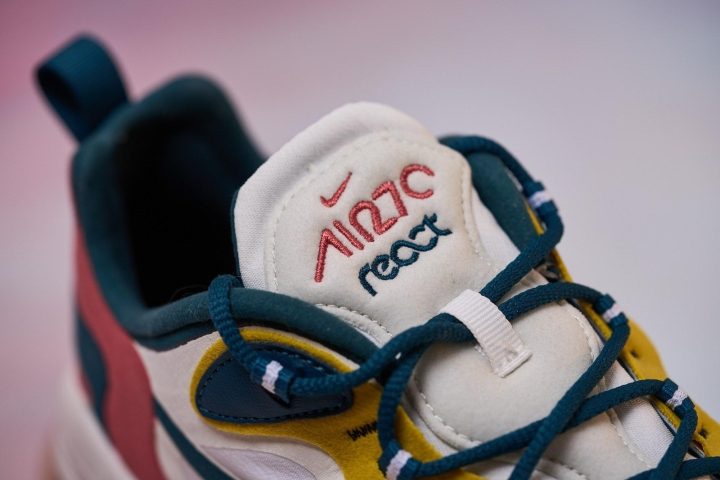 While beautiful, the Air Max 270 React upper is quite suffocating
The colorways, the styling, and the comfort all point to this being an excellent spring/summer offering from Nike, but here the upper lets everything else down. It's somehow awful at keeping water out while simultaneously has no breathability.
Get caught in a summer shower and you're probably going to have hot, wet feet until you get a chance to dry everything out.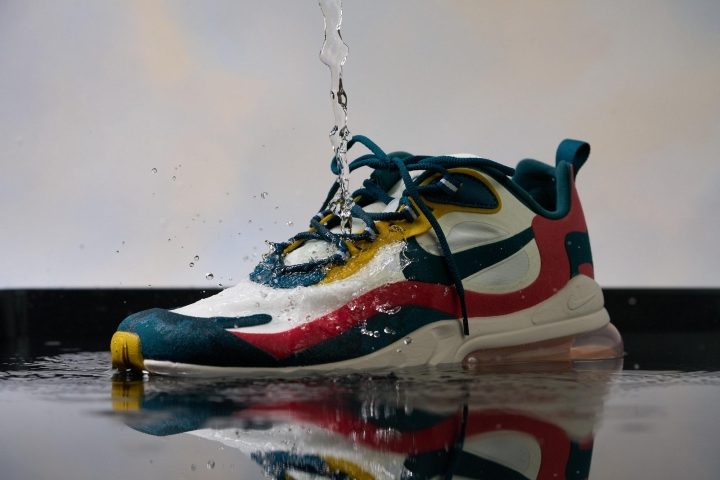 A saving grace for the material on the upper is that it seems pretty stain-resistant. After painting on some chalk (wet and dry), a quick wash with shoe cleaner and a brush, followed by a long dry, had them looking fresh again.