Characteristics of best low drop running shoes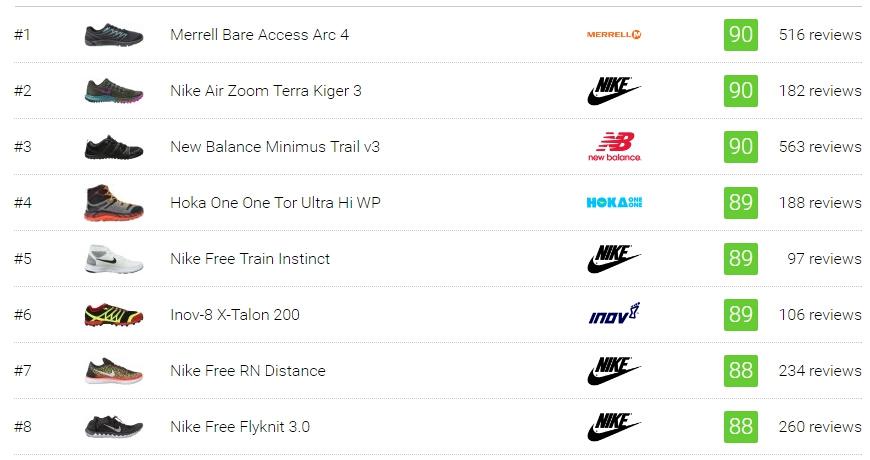 Less cushioning. Shoes with low drop have less cushioning and they are lower to the ground with lower heel-to-toe ramp angle than the traditional running shoes. It promotes an efficient stride throughout the cycle.
Highly durable and flexible. Low drop shoes are meant to have durable soles made from compact rubber that delivers enough protection without the bounce. It flexes with the foot naturally and efficiently conforms to the terrain you are running.
Impressive feel. The best low drop shoes have a comfortable feel from the moment you wear it.
Why are low-drop shoes better than cushioned platforms?
Minimalist shoes and barefoot shoes are typically low drop shoes, with less than 4 mm heel to toe differential to account for.
Low drop shoes allow more ground contact for runners, which is quite an experience if you are transitioning towards a more natural foot motion. However, with less impact and debris protection, it could increase the risk of injuries or bruises.
Low drop shoes signal lesser midsole cushioning, which results in a lighter platform with minimal structure. This is a top-choice for those who prioritize speed workouts or racing.
What makes low drop shoes improve the minimalist runner's performance?
Cushioning. Even if you want better ground contact or an improved arch and ankle articulation, cushioning is still a useful factor to consider. Look for a balance between cushioning and a low differential since this is a great starting point for minimalist beginners.
Foot Striking. Low drop shoes are not only great to get better ground contact. In fact, it also helps in striking while running. Determine if you are a heel, mid-foot or forefoot striker, as they have different feedback with low drop shoes. Mid-foot strikers are more confident in zero drop shoes since the pressure on the forefoot and heel will be balanced during running. Heel strikers may need more cushioning, so zero drop shoes can be dangerous for them. Heel strikers and forefoot strikers can both experiment with low drop shoes.
This shoe has recently been added to RunRepeat. There are still not enough reviews for us to assign it a
Corescore
.
Corescore
A score from 1 to 100 that summarizes opinions from users and experts. The average Corescore is 78.
More...