Asics claims GT 2000 5 are shoes that are solid, reliable and won't let you down on long runs and I completely agree with them.
As soft as a pillow they still give you back all energy you would lose running on a sandy beach. Forget about fixing your shoe laces again, about overheated feet, unbalanced ride and about changing your mind and go shorter today.
No way! You will be willing to put them on again and again and again unless… you like to run faster.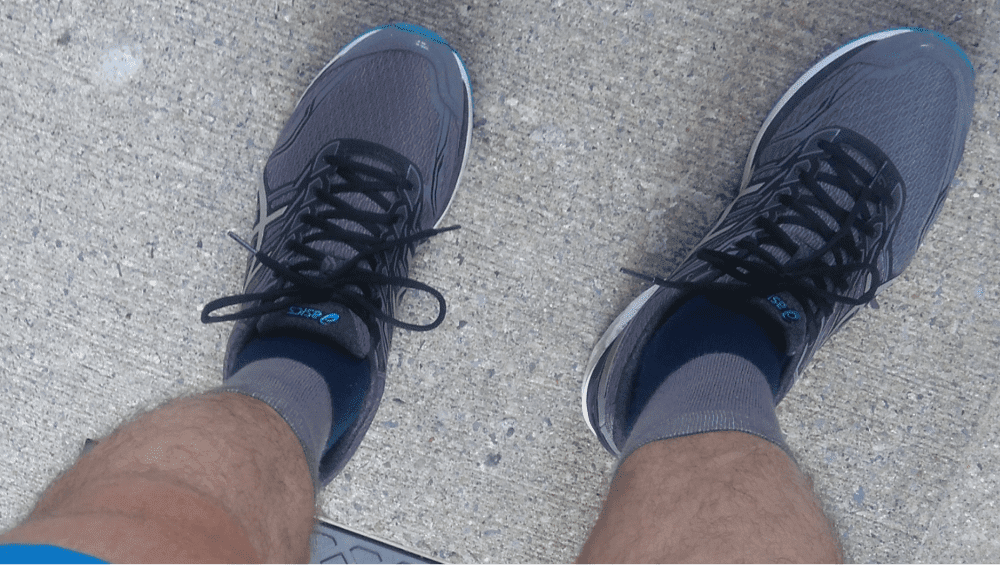 Size & Fit
Perfect fit provided you got the right size. Usually I wear size 10 UK but these I bought in 10.5 and very happy with it (in 10 they would be too small).
It seems that to prove shoes become lighter, Asics (and some other shoe-makers) are making slightly smaller shoes every next generation, so after 2-3 years customers will have to buy size or two up.
Few black nails during breaking in period (60-70km) but none afterwards.
Cushioning
Excellent!
Bought them for cushioning and protecting my legs from impact of tarmac roads and they exceeded my expectations. Before I was running in Asics Gel-Zone (4), my weekly mileage went above 50km but I started feeling pain in various parts of my legs.
When I got GT 2000 5, I started rotating shoes for shorter distances and after the break in period (3-4 runs), I started using them for my longer runs (15km and above).
After a week or two (since rotation started) all pain in my legs were gone and I'm now using my older shoes for longer runs again from time to time.
Speed
Not that fast.
Initially I was surprised I didn't get any Personal Best (P.B.) in these (new! expensive! Asics!) and my hope was it was due to a breaking-in period.
But since I started to rotate shoes, I have the opportunity to compare performance of GT-2000 with my older Asics.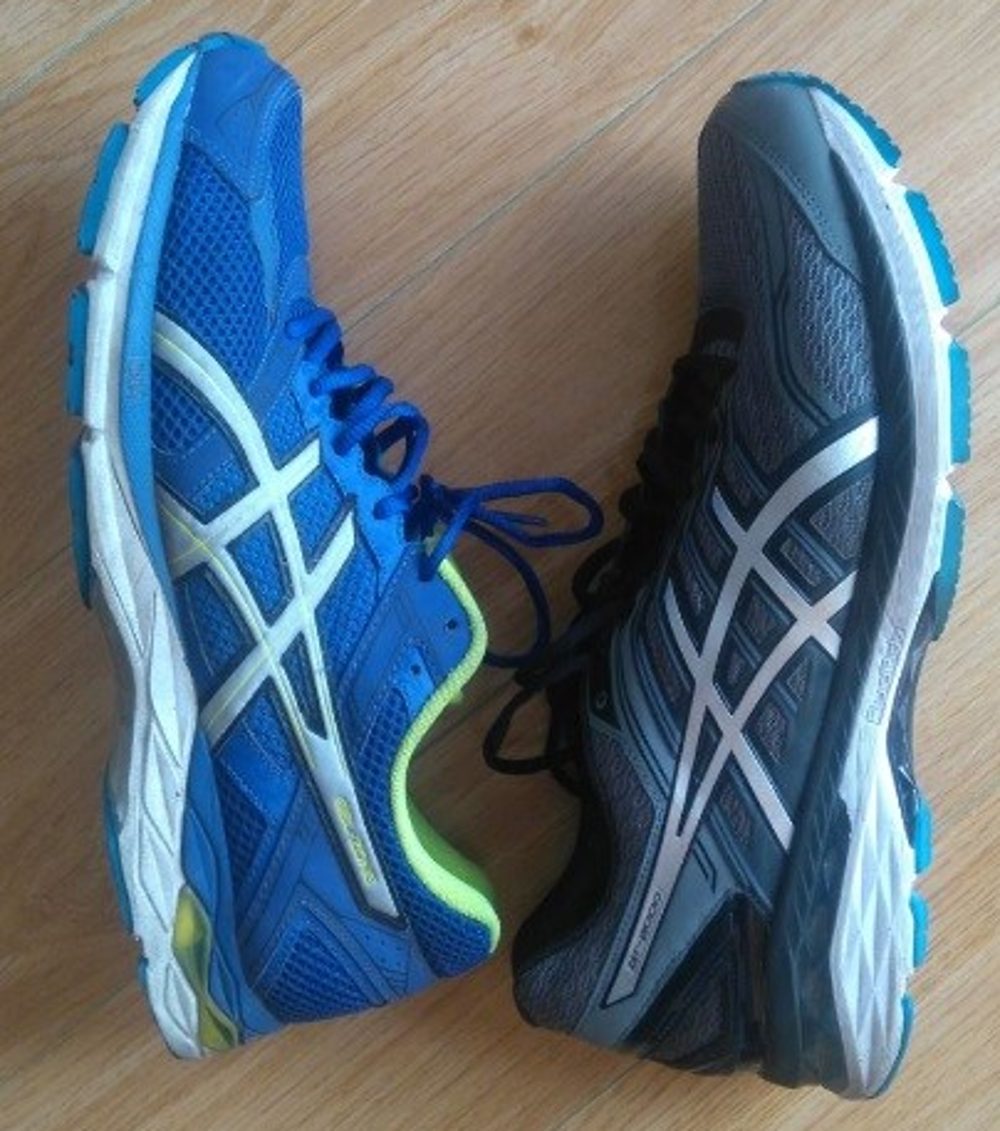 I must admit GT 2000 5 are slower than my older ones for around 7-10 sec per km.
Attaching a graph showing my average pace running Half-Marathon on the same track for last 4 months (ending on 12-July-2017).

Lines: Red line goes through the activities I did in GT 2000 5 and the dark blue line goes through ones I did in my older Asics pair (Gel-Zone).
For completeness: Light blue line shows my overall average pace on the given course running Half-Marathon.
Stars: Red star is marking my pace on the other course done in GT 2000 5 (also a Half-Marathon on July 4) and blue star is marking my pace on the same course, same distance just few days before (on June 29) in my older shoes.
As you can see it is hard to call GT 2000 5 the faster shoes seeing them slower 5 to 15 seconds than my older ones.
Durability
Very durable. After 300km no issues whatsoever,  the insole, outsole, all parts of the shoes are still intact.
The Sole of the GT 2000 5 are shown on the picture on the right-hand side. It has very little tear after going 3 hundred kilometres over sand-paper-like tarmac and concrete roads.
These are long distances and when you get tired,  you sometimes put too much stress on them.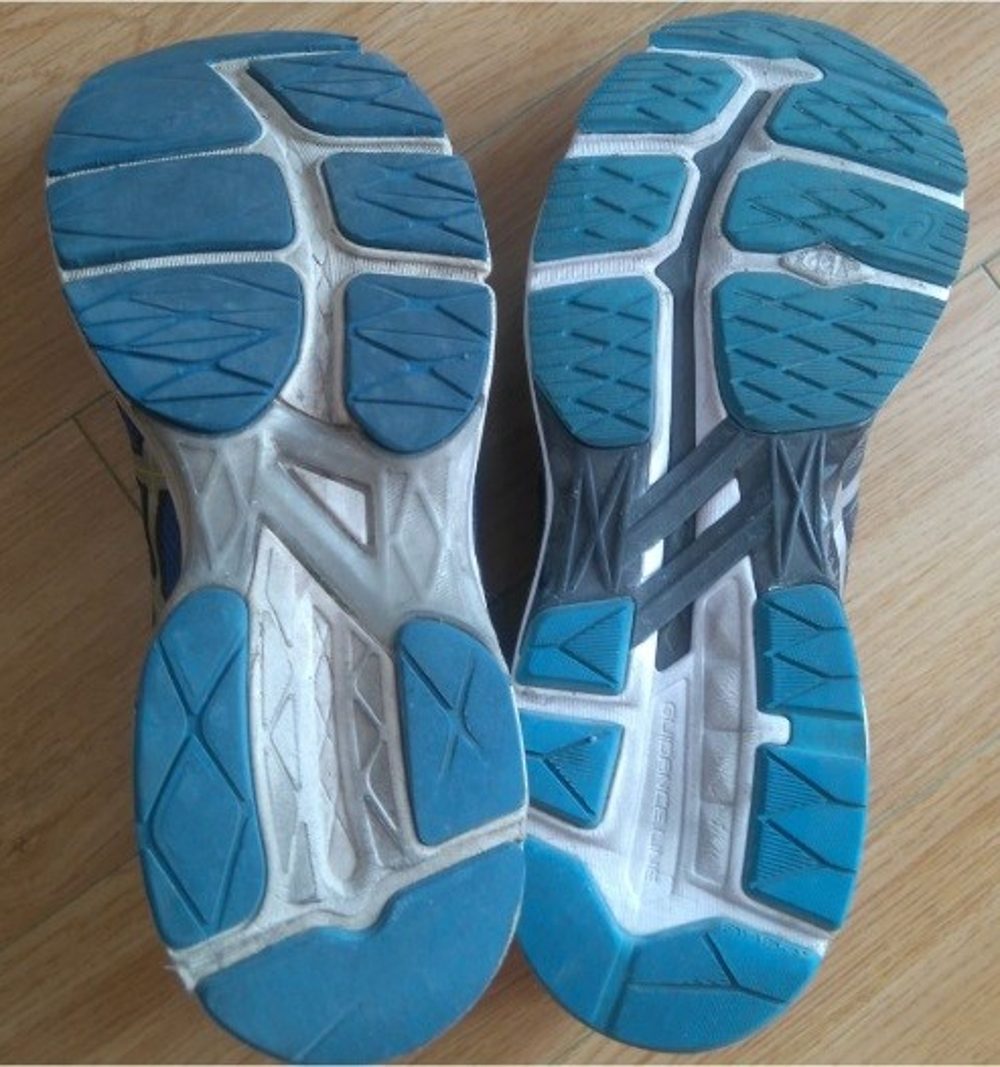 The sole of the other Asics after 1500km of running  is shown on the left. Since it is made of exactly the same material, I hope to get the same mileage from GT 2000 5.
Conclusion
Great for training but not for a race you want to go fast in.
If you like to train for Marathon on hard tarmac roads they are superb for protecting your legs and you can do as much as 100 km weekly with no problem.
I'd say they will even cure your legs if they suit your stroll and arch type.
While they will perfectly save your legs during the Marathon, I wouldn't run a Marathon in these going for a P.B. as they might make you slower. Chances of burning out yourself too soon is also high.