As a longtime Asics guy I thought I'd try another GT-1000. The 3 was a comfortable, supportive shoe for both roads and trails.  So with the 6 coming out I'd save a bit of money on a 5.
All good thoughts towards trying the GT-1000 5.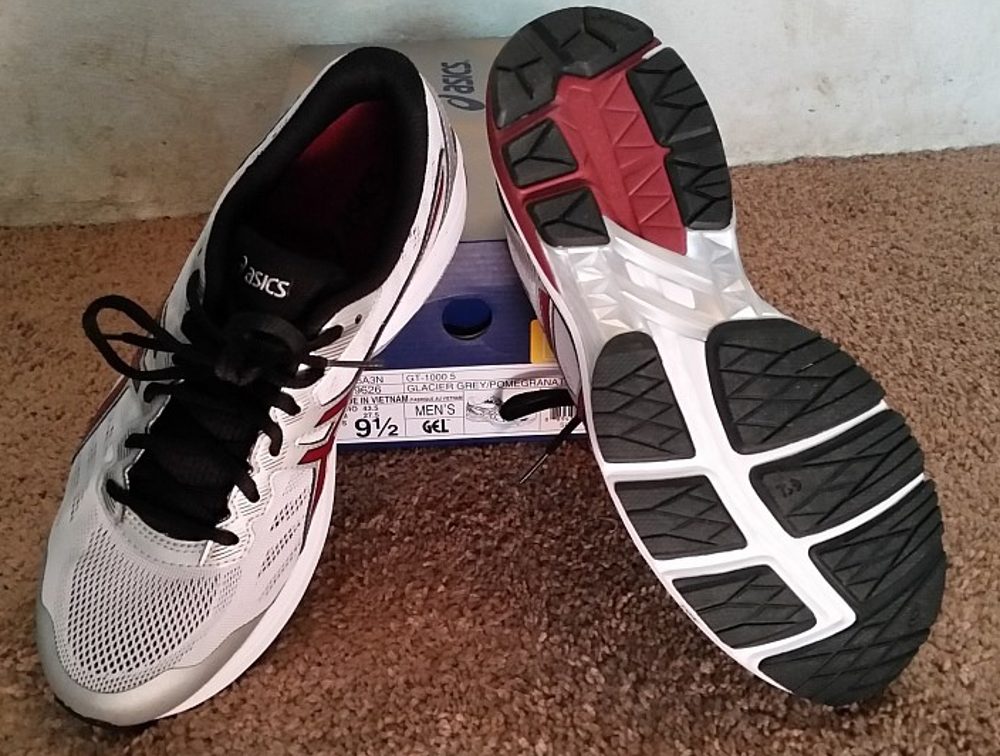 Fit & Feel
The initial fit and feel was classic Asics – true to size, not as much room as I like for the nail of my big toe, not too much cushioning.
I noted a slight pressure on the medial side of my right foot near the front of my arch. I tried two different boxes and the same with those, but a little less.
The silver and maroon was not my first choice of color as the lighter colors show the dirt more than darker ones. Let's go for it, they will compress a bit and feel fine.
First Run
Noticeable on the first run was the lighter weight than previous editions of the GT-1000 and the heel cup fit was bit more loosely than I prefer.
Additionally, the wide mesh upper provide a cooler ride. The hot spot remained, but did not seem to bother me too much.
GT-1000 5 Physique
The 5 has a stout, strong feel to the upper. A little more meat than I care for, but that makes the tongue comfortable even if you tend to lace your shoes tight.
The lightly laced shoe has a snug but not tight feel, kind of like a quality glove. The DuoMax and spEVA combo has always been a sure bet for me.
The 5 did not fall short in this area. Its road and trail support and stability was better than most other mid-range shoes.
It did not handle well on the one and only muddy trail that I wore them on, since it is not designed for that terrain. Performance on the road is excellent.
The AHAR plugs give a longer life to the outsole for us slight pronators.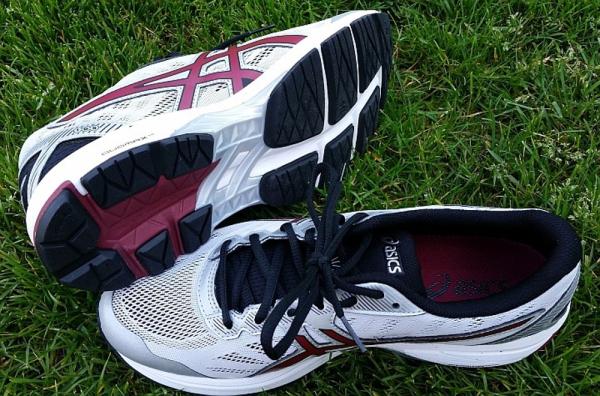 Conclusion
Now for the explanation of the title of this review. After 180 miles the hot spot remains.
I've beat on it with a hammer, changed insoles and worn different thickness of socks. All to no avail. Since I rotate three pairs of shoes on a regular basis I've ended up using these only twice in a twelve-day cycle.
Compiling value, comfort, durability and performance, the overall performance is above average and materials are durable.