A year ago when I was about to make my decision to purchase a new shoe, Asics Gel Kayano 22 was the runner-up on my list.
After a year or so, finally, I am introduced to the Asics' Gel world.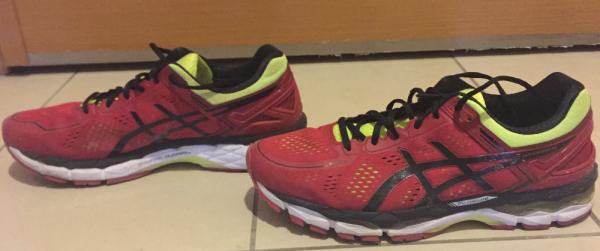 While using my primary shoe for any distances, I was advised to use a secondary shoe for long distance. A shoe which provides more comfort and which can last longer. Without a lot of confusion, I picked Asics Gel Kayano 22.
The first reason was it was about to be discontinued which creates some price advantage over other models I was considering. Since it would be a secondary shoe, the budget has more importance in my decision process.
Secondary I heard about the comfort level of the shoe and wanted to experience it. In the end, I ended up looking forward to my long runs with the Gel Kayano 22. The shoe weighs around 350g which is not light. However, the weight comes with additional cushioning provided by FluidRide technology that Asics applied.
In general, its support system reduces over pronation and while you are running it is easy to feel it.
User Experience
As I mentioned, Gel Kayano 22 is my pick for my secondary shoe for long runs. As long runs I'm meaning any distance between 10K to 25K. I mainly use it on asphalt and I can say that traction is pretty strong even in rainy days.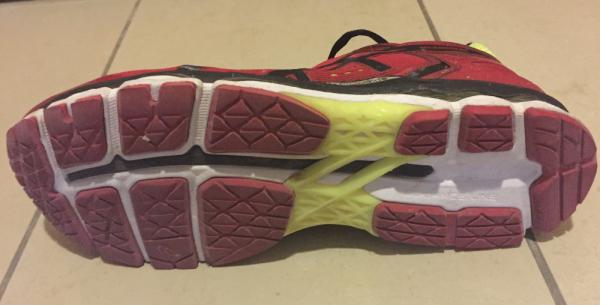 My only concern is, due to gel cushioning, the shoe can't be washed in a washer which creates an additional need to clean after muddy runs. I should say that the shoe fits 1 size smaller, so you have to pick a bigger number you're used to.
This decision will add additional weight to the shoe which is already considered mid to high weighted one. I believe that with its strong support for overpronation, extra weight will only help for necessary muscle groups.
You really feel the weight especially while running with negative splits and trying to reach your maximum pace at the end of a long run. Toe box fits narrowly even with the selection of 1 size larger, and it can cause some small bruises after long runs. However, I never experienced a serious problem which lasts longer than two days (in general wearing dress shoes during weekdays).
The Look
I know that most of us are looking for an effective running shoe which can respond to our needs and look nice as well.
The color scheme which I bought was Red Pepper/Black/Flash Yellow. Its bright red surely attract some attention and with its black coloring, you can even match the shoe with your more sporty daily outfits.
I used them during one of my travel as "travel day shoe" and they paired quite nicely with my jeans. As an improvement, yellow plastic part in the bottom of the shoe could have been upgraded for more quality material. Since it's not visible in most cases anyway, an additional benefit would be very limited.
The Verdict
The Gel Kayano line of Asics has been ranked as one of the best within the stability shoes category. With this version, I experienced how well deserved its position is.
The shoe provides stability in a way that the runner grows in confidence on the shoe for longer distances and/or faster pace.
I strongly suggest Kayano 22 as a secondary shoe for long distances. With its discounted price, its cost/benefit ratio have skyrocketed and it definitely deserves a place in your shoe shelf.