I ordered the Zealot ISO 2 and Hurricane ISO 2 styles from Saucony in January. I purchased both pairs of shoes to replace my previous running shoes, which were the Triumph ISO 2.
Prior to receiving these shoes, I had never had any experience running in the Zealot style, so I cannot offer comparisons between the Zealot ISO 2 and its previous version. However, I can provide a solid review of the Zealot ISO 2 and compare some of its features with the Hurricane ISO 2.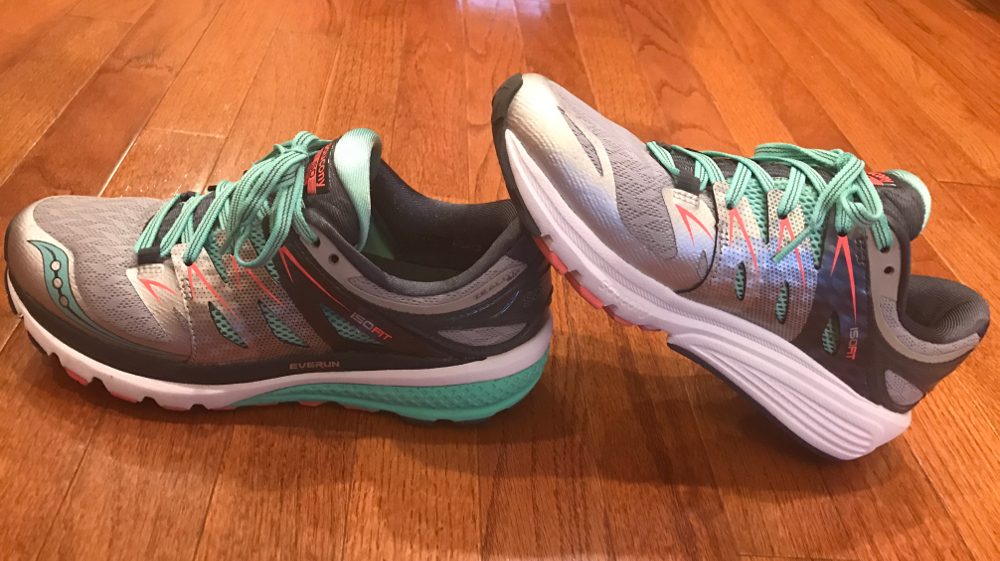 Weight & Flexibility
Upon trying on the Zealot ISO 2, I immediately noticed that it was a very light weight shoe.  In fact, it only weighs 8.4 ounces which some runners may find as advantage. It is also flexible and the upper is very thin.
This is made possible by Saucony's FlexFlim technology in the upper part of the shoe. The shoe also has Saucony's ISOFIT technology in the uppers, which allows runner to experience a more custom fit when they lace and tie their shoes.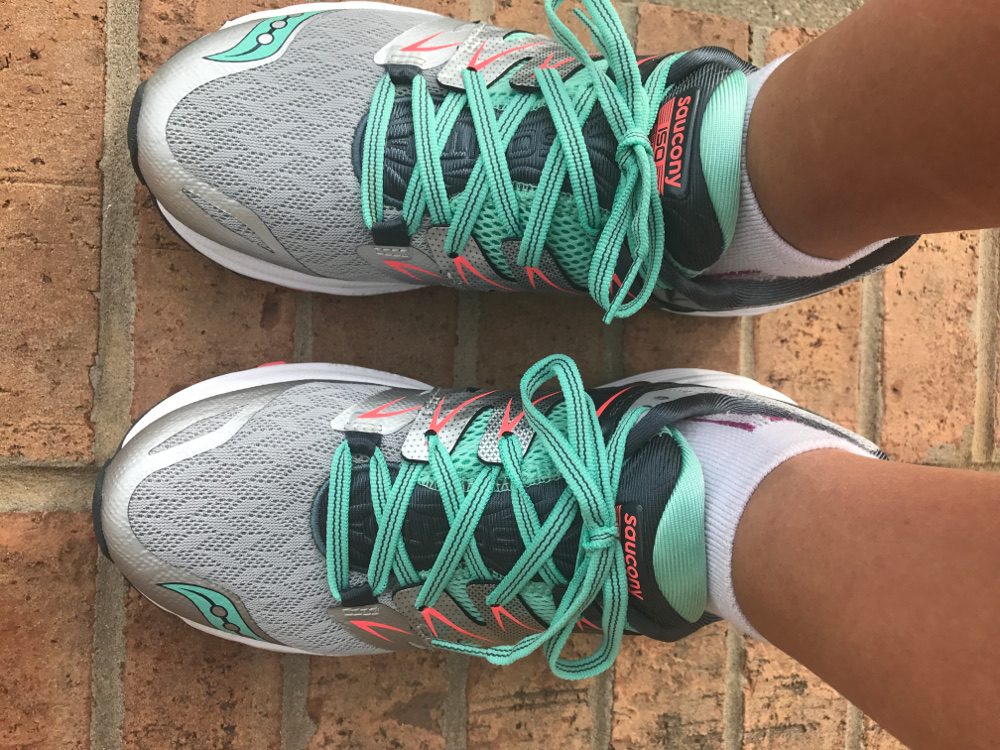 Colors/Variety
There were four assorted colors offered in this style and I thought they were all vibrate and fun. There were three solid base colors offered in red, blue, and green and then a more silver.
I personally chose the silver because the accent mint green matched my Garmin watch band. If you are a runner who enjoys bold solid colors then you will enjoy the different options.
Another feature that I quickly noticed about this shoe was the cushioning. The Zealot ISO 2 offers 4mm off set cushioning and allows for a more neutral ride for runners. Therefore, if you are a runner who isn't dependent on cushioning this more of a shoe for you.
Cushioning
When comparing the Zealot ISO 2 to other Saucony styles that I have ran in the cushioning in this shoe is not enough for me. As I mentioned before the Zealot ISO 2 provides 4mm offset cushioning.
I am used to running in the Hurricane ISO 2 and the Triumph ISO 2 styles, which both offer 8mm offset cushioning. Therefore, when I am in those I feel like I am walking on air as compared to when I step in the Zealot.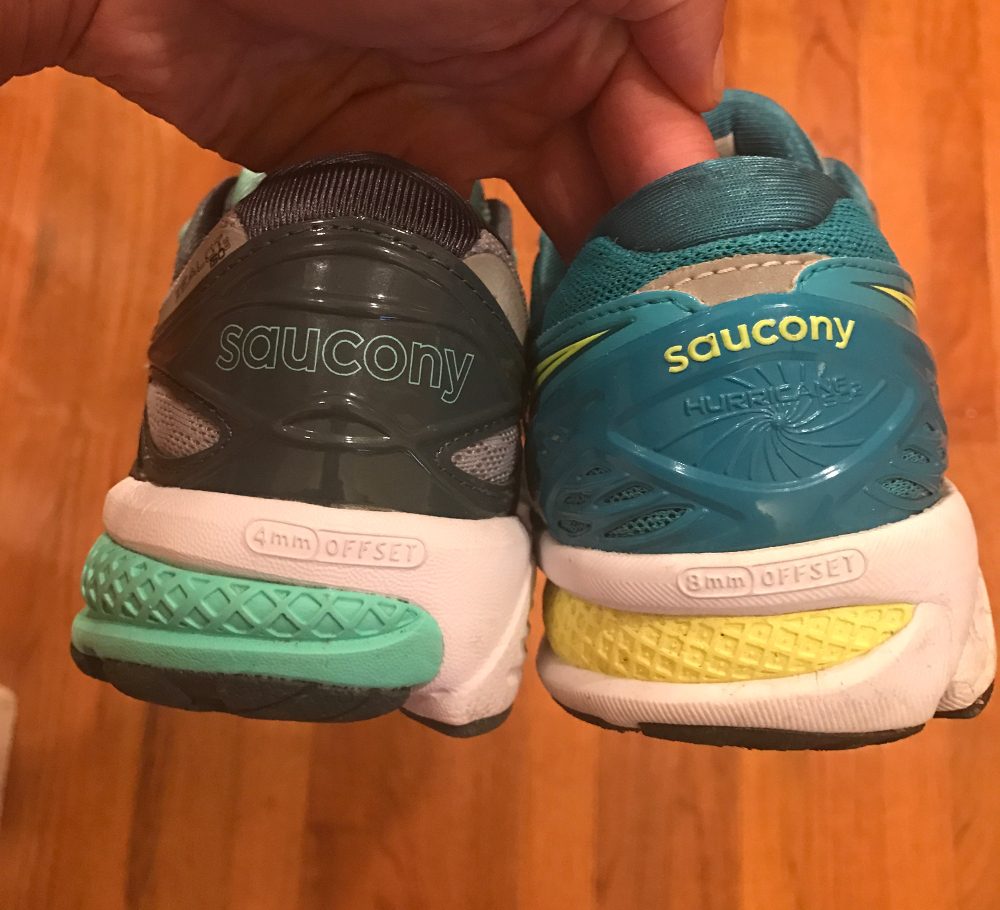 Cons
After running in these shoes a few times there are few negatives that I have found.
Toe Box & Stability
Another thing that I have noticed about this style is that it's narrow in the toe box. While running in it I have noticed that these shoes fit tighter on the outside of my foot than what I would prefer and rub against my toes.
These are also a very neutral running shoe and do not provide as much stability for the overpronator compared to the Hurricane ISO 2.
One advantage that I find in the Hurricane ISO 2 is that it offers secure ride and heel support. However, when I am running in the Zealot ISO 2 I feel like my foot is moving in the shoe and that I can't get the shoe tied tight enough to feel the security I need.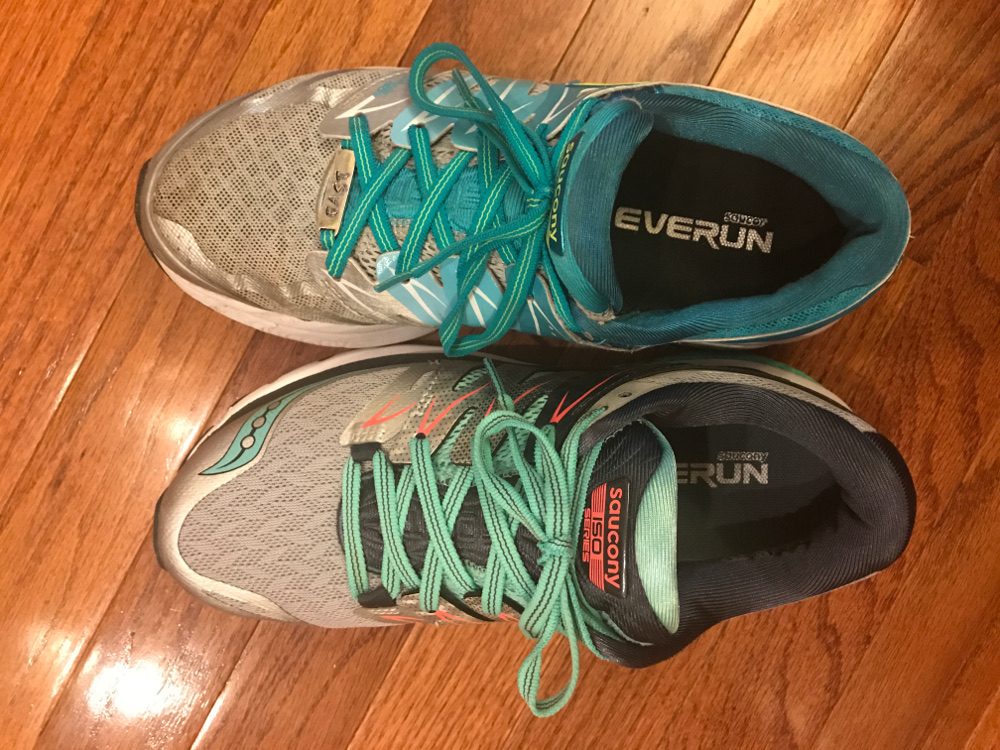 Affordability
A final setback that I can find with these shoes is the price. They retail for $130.00, which maybe expensive for some runners, especially for a neutral running shoe.
Conclusion
To conclude, the Zealot ISO 2 would be a good option for runners who are looking for a flexible, light weight shoe for road running.
While it offers minimal cushioning and stability compared to some Saucony styles, I believe the neutral runner would enjoy the control they gain from this shoe. Additionally, runners who like bright colors on their feet will probably enjoy the four assorted color options.
Lastly, at $130.00, it's MSRP price is lower compared to other Saucony styles. Therefore, for the runner that is looking for a dependable brand, without the most expensive price, may find the Zealot as the better option for them as well.