The Endorphin Elite definitely knows how to give back with each step. 'Propulsive', 'lively', and 'energetic' are the words that runners use to describe this racing shoe. It's a speedster that can confidently take on faster paces rain or shine with its top-notch grip and super airy upper. This race-legal carbon-plated super shoe is sure to help you get to the top spot faster than ever.
Pros
Springy and aggressive
Incredibly lightweight
Pretty stable for a carbon-plated shoe

Spacious toebox

Great for faster runs
Solid lockdown
So much energy return
Fantastic

grip both in wet and dry conditions

Race-legal stack height
Amazing step-in comfort
Cons
Not cheap at all

Running in it takes a while to get used to
Who should buy the Saucony Endorphi
n Elite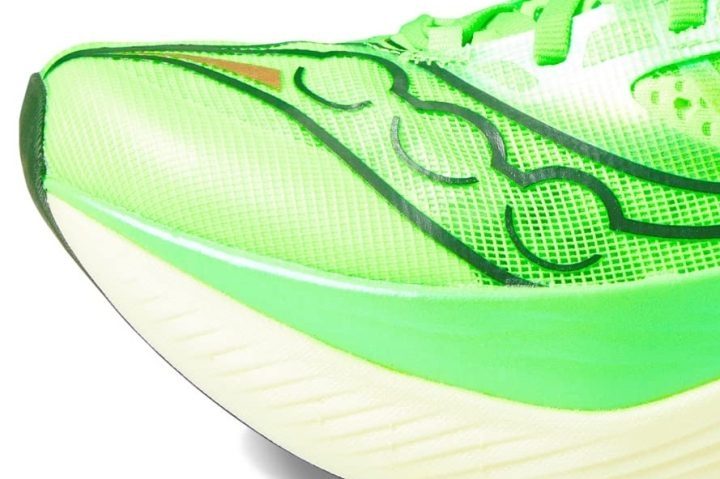 Fast runners who want to go faster than they already are.
Those in the market for a carbon-plated marathon shoe that is more aggressive than your coach in terms of pushing you to keep moving forward.
Fans of carbon-plated shoes who want a more stable ride as they take on faster and longer miles.
Who shouldn't buy it
For a budget-friendly carbon-plated shoe, the Saucony Endorphin Pro 3 is $50 cheaper than the Endorphin Elite. Also, the Saucony Endorphin Pro+ is a viable alternative that doesn't need a learning curve for going faster.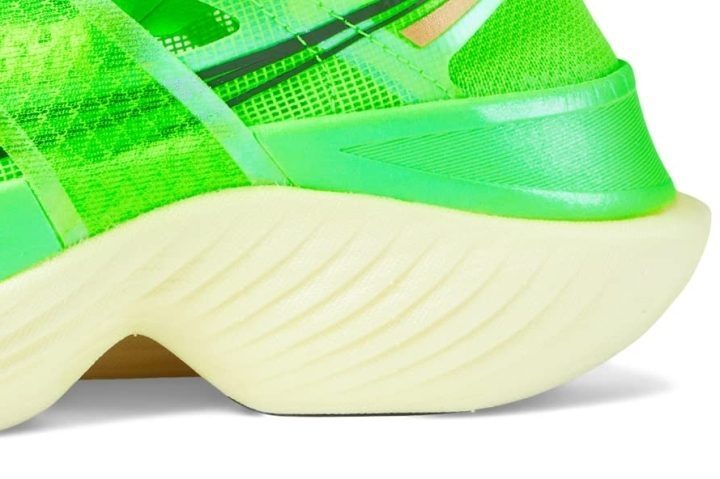 The Saucony Endorphin Elite is as comfy as it is fast
"No longer have to pay for long runs with a lost toenail," an expert said. In fact, another said that the toe box on these shoes is roomier than the Endorphin Pro 3. The step-in comfort was also found by a runner to be "pretty solid" as for them, it had a "natural, disappearing feel on feet."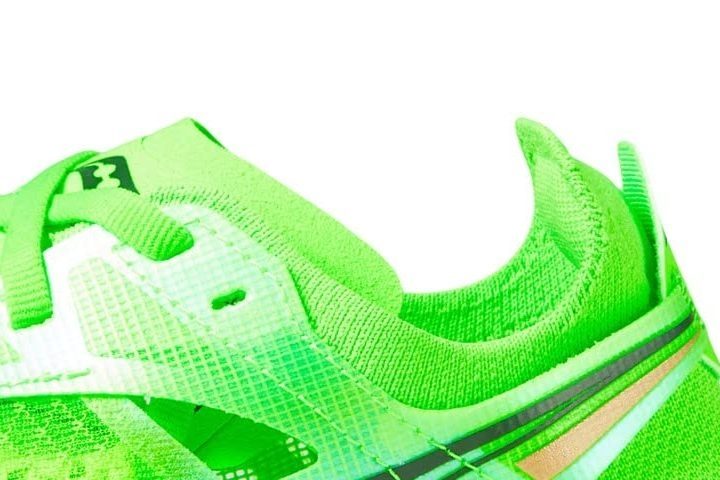 As for the fit, a reviewer mentioned that they felt that their foot was "wrapped in a very light and supportive upper." On top of that, a runner mentioned that it fits much better with thicker socks.
Make sure to pick up the pace in these racers
Many agree that apart from getting a PR on their next marathon, these kicks are best for runs at an uptempo pace and an accelerated cadence. An expert said that taking these at a slower pace gives it a "transition that seems to stall at the midfoot." This gives for a "transition that doesn't feel as natural" for a critic who compared these with other carbon-plated shoes.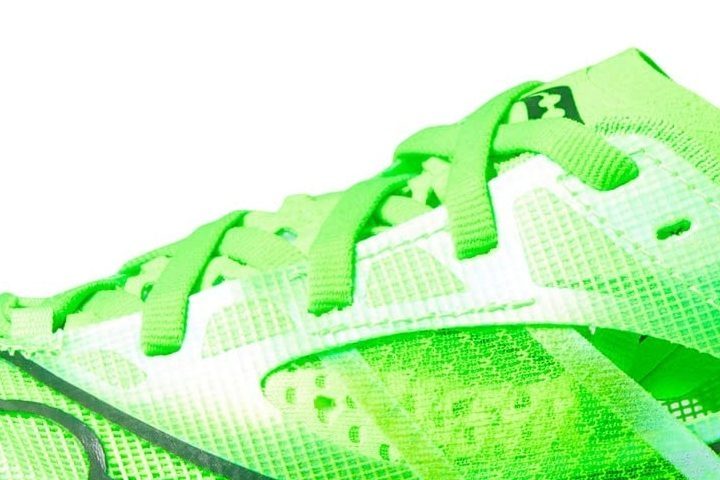 Do it right for faster runs
The highlight of the Saucony Endorphin Elite is its aggressive forward rocker geometry that keeps runners moving. A critic loved how the foam was "highly energetic with a quick rebound." Another confirmed this as they said how these racers encouraged them to take on faster strides and an "aggressive toe-tipping forward roll."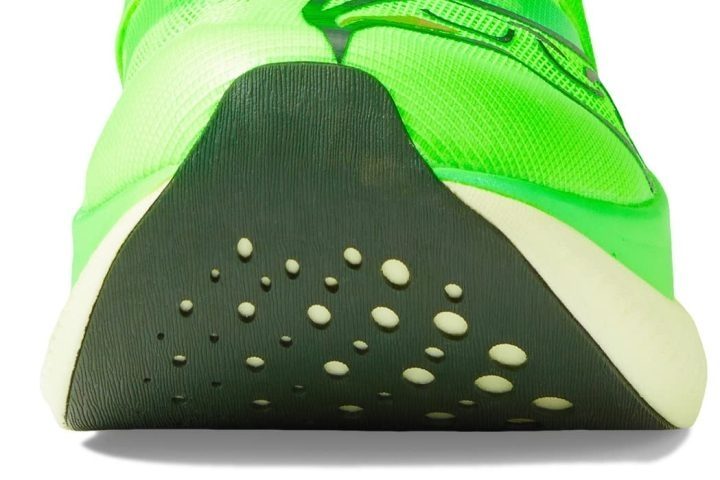 However, this level of fast may take some practice and getting used to. A Saucony fan said that activating the carbon plate on the Endorphin Elite is not as easy as it was in the Endorphin Pro 3. Regarding this, an expert had an important tip: "You need to lean into the forefoot to engage that part of it." The same expert said that landing on the mid or heel makes the shoe feel "quite flat on impact."
Zero issues in the lockdown department
The Saucony Endorphin Elite surprised many runners with how secure they felt in these shoes. For one critic, the placement of the external straps on the shoe's upper makes it "work so well." This ensures an excellent lockdown as the arch strap works together with the foam sidewalls.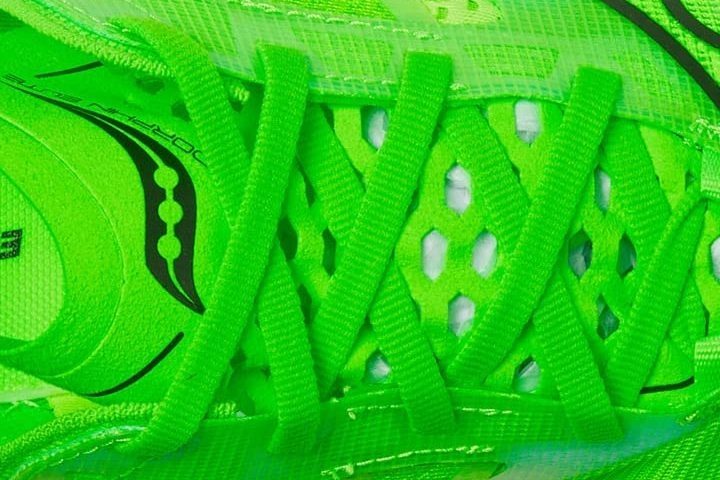 Also, the rarity of an excellent heel lockdown in other racing shoes was addressed in the Endorphin Elite. As an expert said: "The rear hold is shockingly good." The aggressive forward angle, although a bit odd at first, makes sense as without this, a critic said that "we would be seeing massive heel slippage."
Stable super shoes
With a 39.5mm stack height that's within race-legal limits, a critic was amazed at how the Saucony Endorphin Elite maintained a commendable level of stability. According to an expert, the wide heel (85mm) and forefoot (113mm) make this "one of the more stable super shoes" on the market.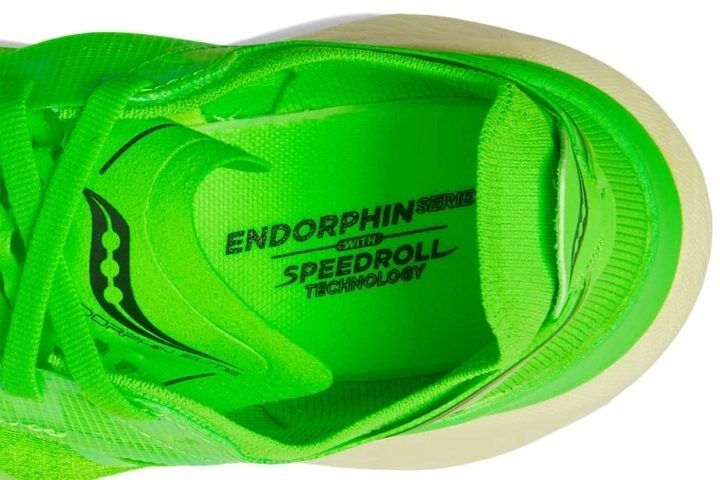 Sweat-free feet in the Saucony Endorphin Elite
"Breathability is off the charts" on these racers as mentioned by an expert. These fast shoes are top contenders for races in the warmer season. After testing other marathon carbon-plated shoes, the same expert even said: "I believe it has the highest breathability."
Featherweight and stays that way
With the overall structure of the Saucony Endorphin Elite, a runner described it as "light and racy." At 204 grams, this speedster is 11% lighter than the average weight of carbon-plated race shoes on our database.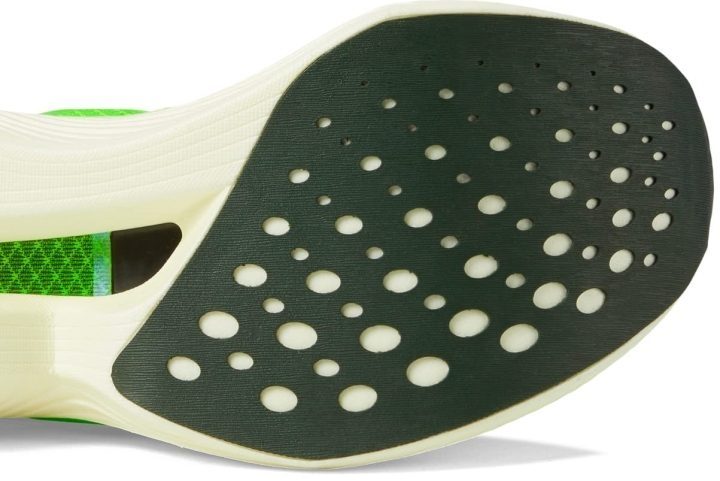 For a runner who took these racers in heavy rain, they did confirm that the upper lets the water in "but the shoes never felt heavy or bogged down."
The Saucony Endorphin Elite has a superb outsole
As a marathon racing shoe, the outsole coverage is described by one as "perfect" in terms of grip and durability. Whether the run is in seriously wet, windy, or even miserable conditions, an expert said that "the grip held up well." Another had "zero issues with traction" when they took these out on the wet pavement.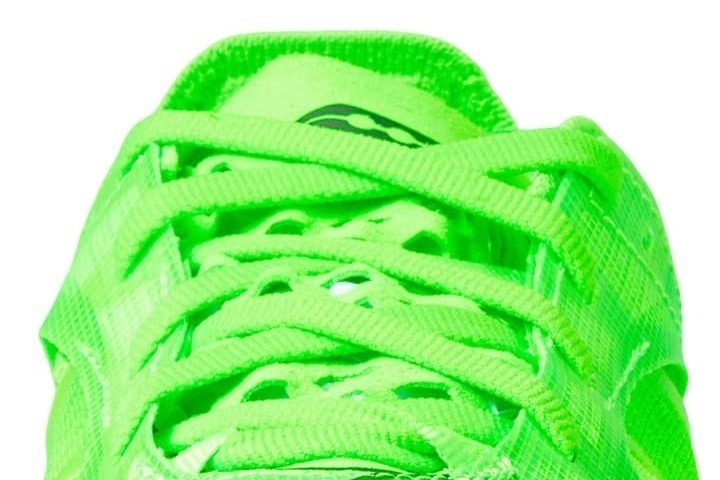 What's more is that after 70 miles, a runner noted that there was a lack of any "worrying signs" of wear and tear.
An elite-level shoe with an elite-level price tag
The steep price of the Saucony Endorphin Elite is a subject that gets most runners backpedaling a bit. One expert who commented on the $275 price just put it out there and said: "This is not a cheap shoe." Another critic mentioned that these would be "much easier to recommend" if it weren't for the hefty price tag.