This shoe is one of only a few running shoes that actually has a long history. Designed by Toshikazu Kayano of Asics, this is the 23rd edition and likely the worst.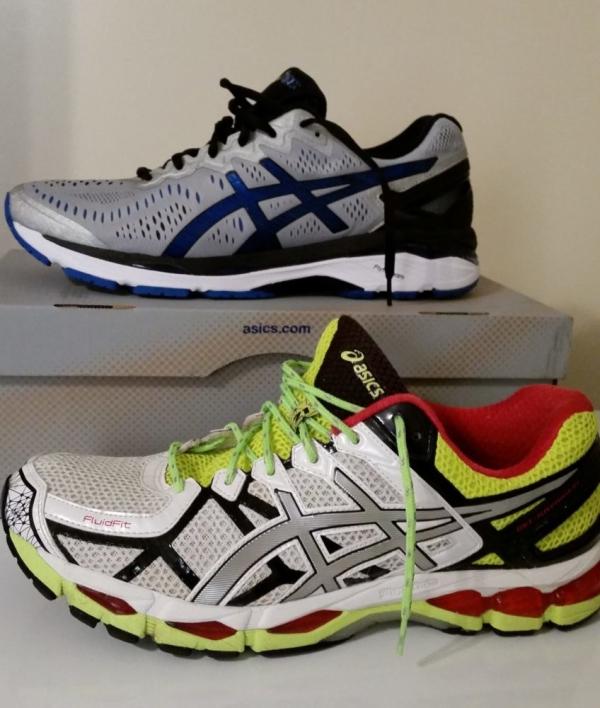 Safety
The reflectivity has been downgraded since the version 21. The rear of the shoe has a large area of reflective material that is about half as bright as the older Kayano.
There's no obvious reflective material on the front of these shoes and reflective material should be obvious. I say bring your own reflective shoelaces!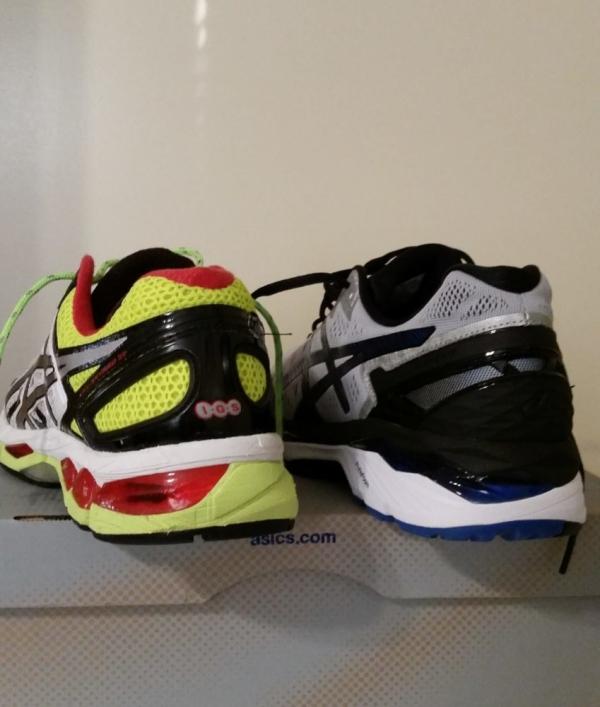 Durability/Quality
The Kayano has always been a durable shoe. The heel area has one section of AHAR (Asics High Abrasive Rubber) which is excellent material for durability.
The rest of the outer sole is good quality, exactly the same as on Asics models costing half as much!
This version of the Kayano has seen some changes since the version 21. The most obvious is the foam /gel combination. Its gone and had been replaced by something called FlyteFoam.
This new FlyteFoam is claimed to be lighter, more responsive and simply better than all previous foams, gels or combinations ever made.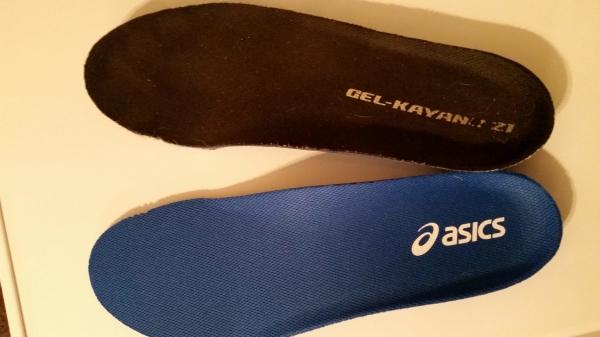 The truth is that none of these claims are obvious to me.
What Asics has done in their attempt to keep up with the very successful Brooks DNA is to have abandoned what worked well, looked right and felt good in previous years. They had it and have now lost it!
The new Kayanos feel more like the Exalt than anything else. Removing the sock liner reveals a very poor stitching job which I would call blotched.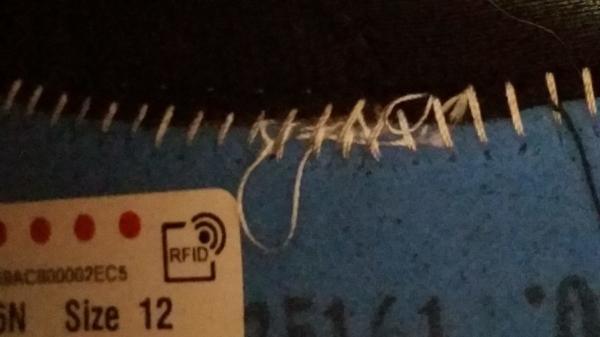 The sock liner is thinner and more like the sock liner from the GT series, not like the distinctive sock liner used on the Kayano 21 which actually had " Kayano 21 " proudly printed on them.
The printed overlays look nice, but they sacrificed the necessary toe box height!
Style
All gone. The style is no more, gone with the gel.
Racing/Performance
These shoes were not better in any way than previous versions and in some areas not as good. I will not be racing in these shoes. There is something missing other than the toe box.
Summary
The new Asics Kayano 23 is not an upgrade.
Every once in a while a company will make an attempt at making something better. The sad truth is sometimes they become very unsuccessful while trying, sadly leaving behind what worked well for so long, a proud legacy gone.