Who should buy the ASICS Comutora
You will love the ASICS Comutora if:
You want an appealing yet affordable shoe suitable for neutral pronators
You want a breathable, lightweight durable shoe to use for all-day wear, walking, jogging or long-distance
Let your foot flex naturally with the ASICS Comutora outsoles
The outsole is made up of a durable rubber that sufficiently protects the bottom of the runner's foot. The rubber was designed with a tread pattern that's composed of circular designs and several flex lines and grooves to allow the foot to flex naturally. This tread design is also mainly responsible for the traction delivered by the outsole.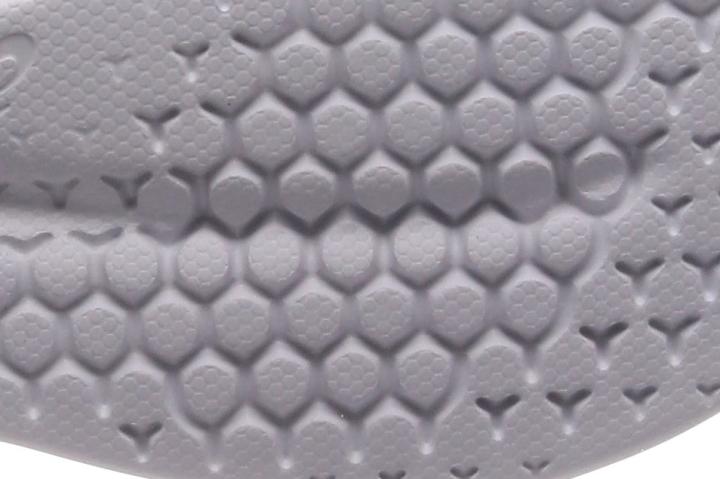 Responsive ride with the ASICS Comutora midsole
The cushioning on the ASICS Comutora is made with a material called EVA which is short for ethylene-vinyl acetate. This material affords the midsole its lightness and flexibility. EVA also attenuates shock accordingly without compromising its delivery of the right amount of responsiveness.
To aid in locking the heel down in place, ASICS slightly extended the EVA midsole. This design doesn't stabilize the heel completely, but it does its job in minimally immobilizing the heel, so it doesn't move laterally while the runner is in motion.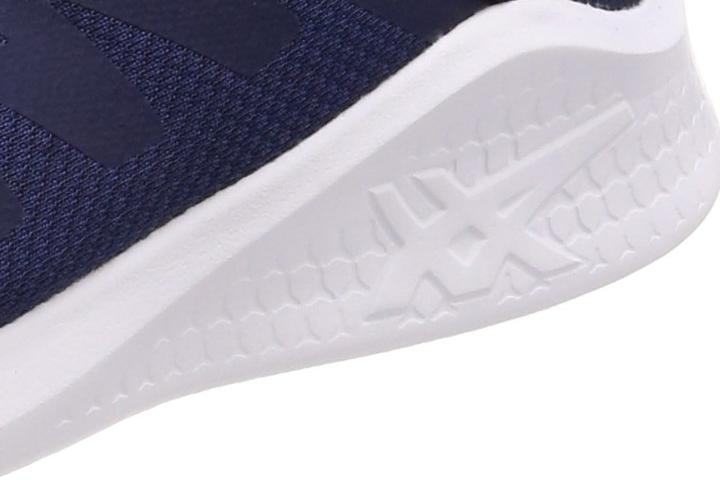 Minimized skin irritation with the ASICS Comutora upper
The upper was designed with seamless construction to minimize the chances of irritation on the skin. Since there are no traditional stitches and seams, the upper appears minimalistic yet stylish.
Customized and secure fit with the ASICS Comutora
Inside this affordable running shoe, there is an elastic sleeve that replaces the traditional tongue. ASICS calls this the Mono-Sock Technology Fit System. It hugs the foot in all the right places, providing a comfortable, customized, and secure fit.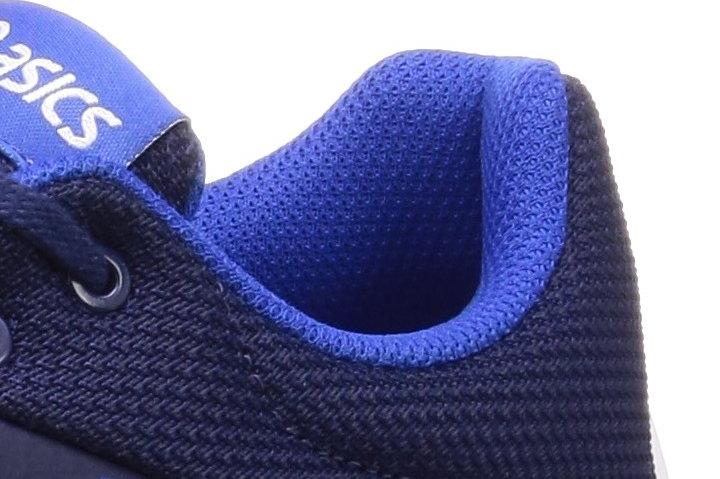 Breathable mesh is the main material that makes up the upper. The spaces between the threads of this material allow air to easily pass through, keeping the foot dry as it reduces hot spots. Mesh also has elastic characteristics which complement the internal sleeve structure, further enhancing the fit on the foot.
Synthetic overlays were added on the sides of the upper to help with minimally locking the midfoot. Just like the extended midsole, it doesn't lock the middle of the foot in place, but it does provide a bit of structural strength to the upper.
For extra cushioning, a special insole called the Ortholite Sockliner was placed on the platform. This insert doesn't just provide premium comfort, but it also has anti-bacterial properties and is highly absorbent. Runners don't have to worry about foot sweat and odor when wearing the shoe for extended periods of time.