My first thought when I got these shoes is that they are not for running slow; they are for speed. It should be illegal to go slow with these shoes on.
I came across Fastwich when I was looking for something that could offer some stability while also being lightweight for races across short distances. I wanted something that was good enough to be used on the track. This would mean I would not need to buy a pair of spikes for only a couple of track events each year.
Well, I found what I wanted.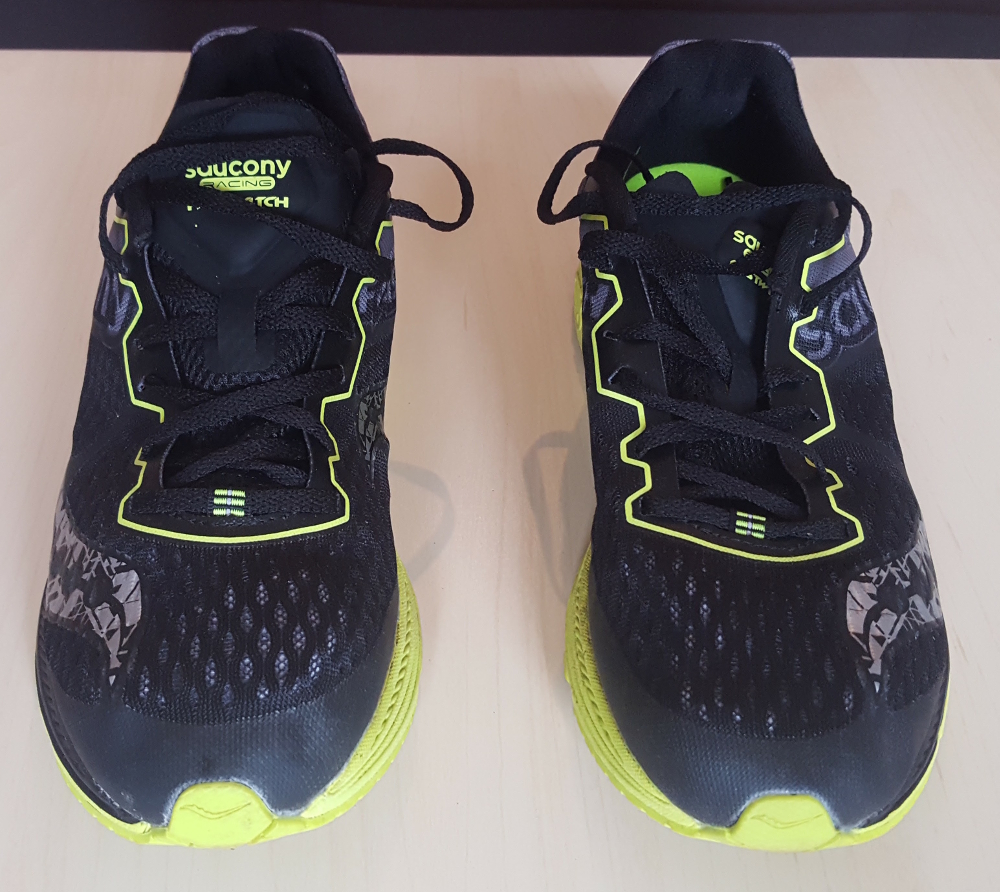 Size
At first, they feel quite tight, and you may think you need to buy half a size larger; don't do that! As you run on these shoes, they become like a second skin and will eventually fit perfectly (unless your foot is shaped strangely).
I panicked and went for half a size larger. I am now really regretting that decision. Now that I have broken these shoes in, I wear two pairs of socks when I am running in them.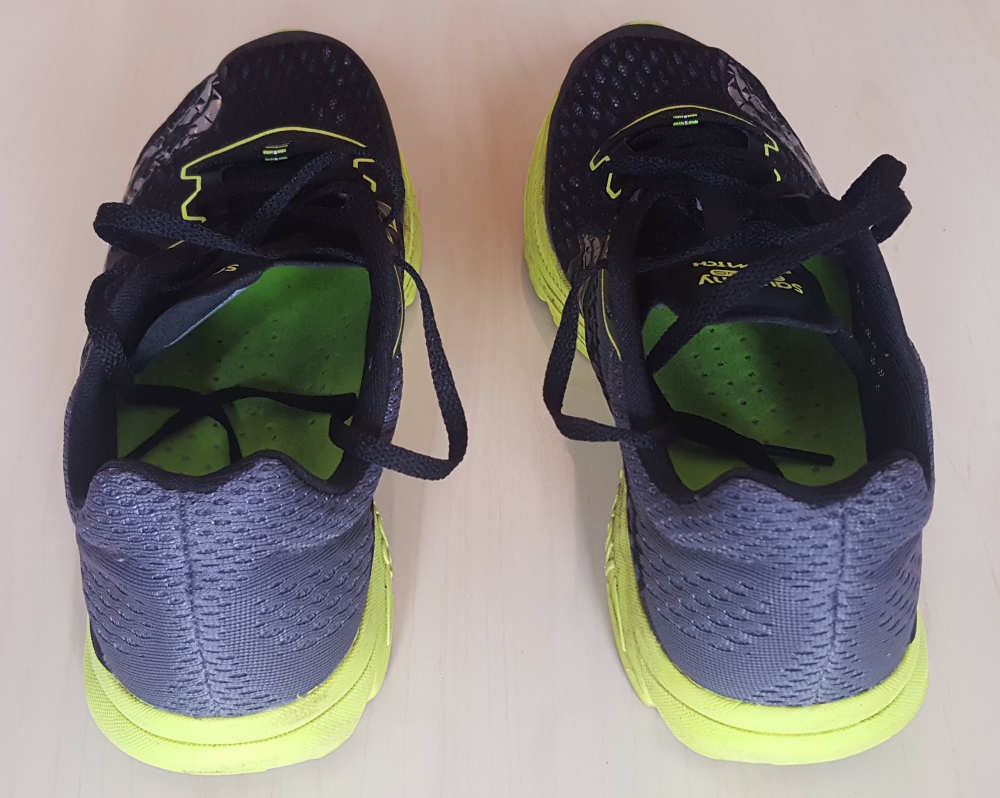 So, if you are interested in these shoes, bear this in mind when choosing the size. I have read other reviews that say the same thing; so it appears to be a common issue.
These shoes are very lightweight. Out of curiosity, I weighed them.
The UK 7.5 size (EU 42) is only 172 grams, which makes them one of the lightest running shoes I have ever owned.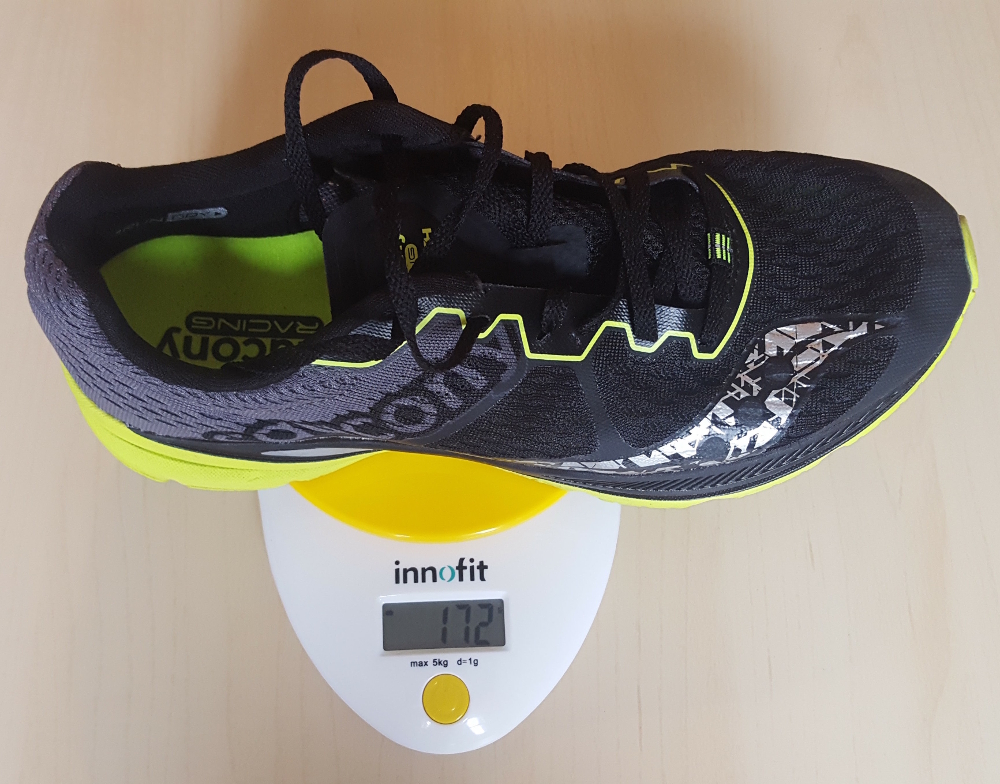 Usage
In terms of usage, I think that these shoes are suitable for any running event, from 800 m to half marathons. They may be a bit too light for road marathons unless you have a perfect gait without traumatic impacts on the ground.
If you plan to wear them for track events, I found them to be a very good alternative to spikes with the benefit of a gentle support. So, unless you are an elite athlete, I think you can use them during races or fast training sessions on track.
In terms of road racing, you should be aware that the stack under your foot is thin (only 14 mm); as such, if you are a heavy runner, I advise you not to wear them on race day because of the risk of injuries.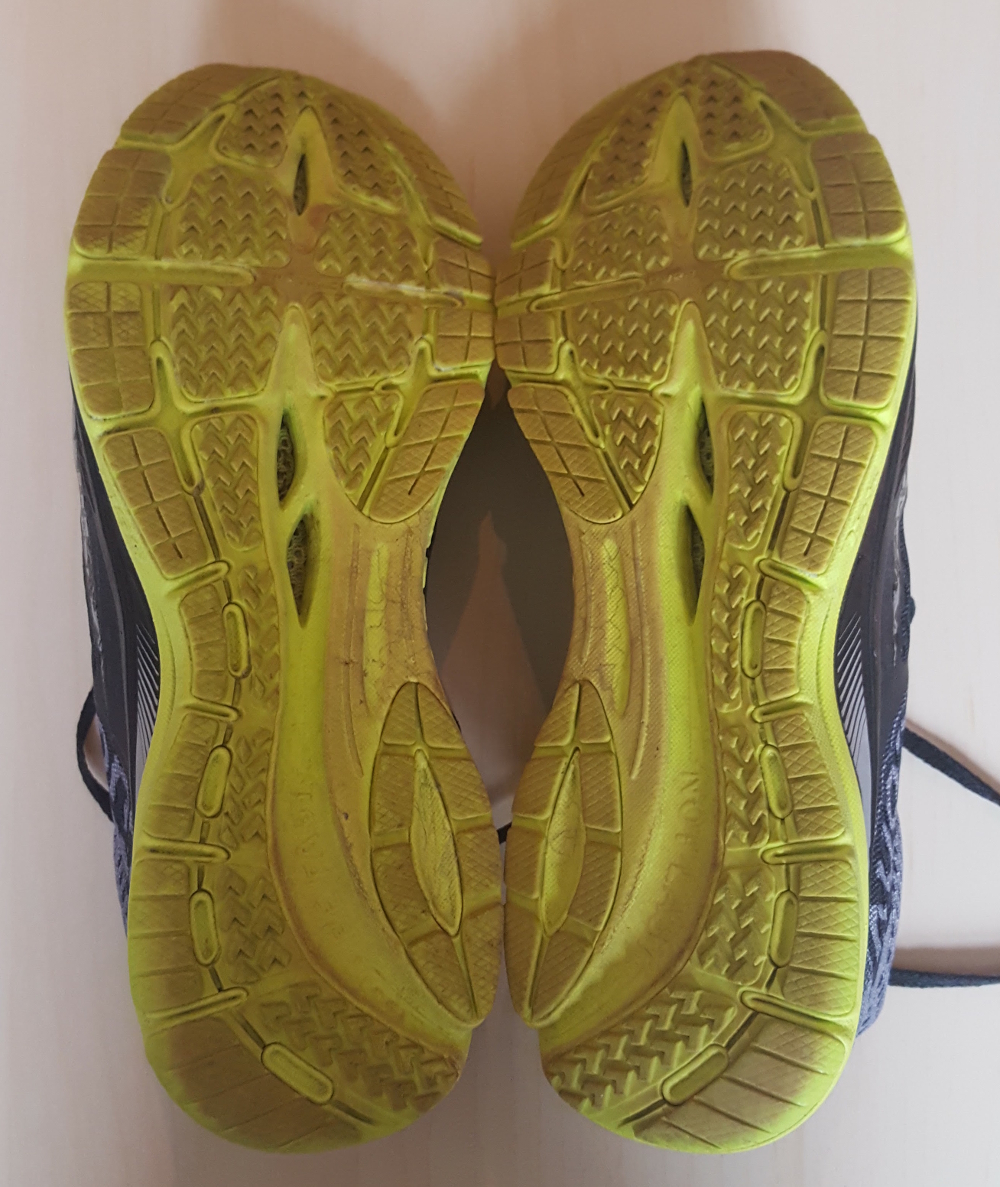 Off track, I think they are a very good shoe for any distance between 5k and half a marathon. For the full marathon distance, I think that their suitability will vary from individual to individual.
An elite or a light runner can run a marathon in these shoes; however, if you are not particularly fast or heavy, I would try wearing them while participating in some tempo running on the road before deciding whether they are suitable for marathon distances.
Also, with shoes of this type, as the distance increases, the hardness of the surface plays an important role because the impacts on a softer surface are more readily absorbed than those on a surface like dry and old asphalt.
I think they are ideal for 5 km and 10 km road races.
I would not use them for everyday training unless I was doing a speed workout.
Design
When it comes to the design, I do not really like black; however, at the moment, this is the only color that is available in the UK for men. I would have preferred yellow or a brighter color.
When it comes to the female shoes, there is much more choice. In addition to the black, yellow and coral versions are available, which are not bad at all; I like them.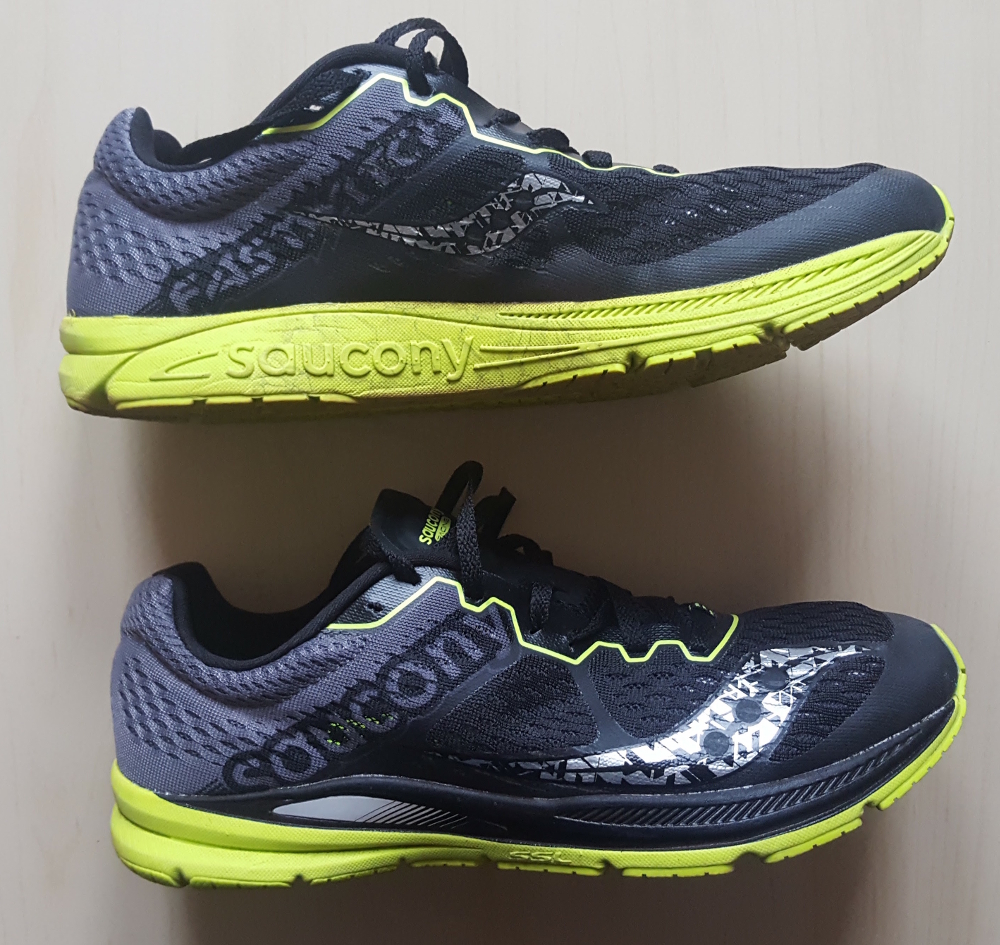 Durability
I think that you should not be concerned about durability with these type of shoes because you are not going to use them every day unless you train exclusively on the track.
I would use my own judgment to determine when to replace them, because some parts of the stack may deteriorate before the shoe starts to exhibit any visible sign in the upper or in the sole.
Undoubtedly, you are going to need to replace this shoe before you see any major deterioration of the outer sole because, in the last couple of years, Saucony have developed their shoes to be more durable than other sole material. As such, if you see signs of deterioration, it means you have run way too much on that shoe.
I think they could last around 600 km, but I would not be surprised if you wanted to dispose them before that mark.
What I like
Lightweight
Gentle stability
What I dislike
Tricky to choose the right size
Conclusion
If like me, you are looking for a (very) lightweight shoe that offers some degree of stability, you should definitely go for these.
Also, unless you are an elite, you may find them suitable for track too; obviously not for a 100-meter race, but for distances of 800 m and further, they do their job well.
They are ideal for 5 km and 10 km races but whether you choose to wear them for distances above half marathons is a personal decision.