The Nike Free X Metcon 2 is a comfortable and good-looking cross-trainer that gives you confidence on the gym floor. Whether you do lateral movements, steady balanced lifts, or treadmill runs, this Nike shoe has got your back.
Pros
True to size
Secure foot lockdown
Superb comfort
Stable for heavy lifts
No break-in time
Durable
Light, breathable upper
Looks good
Nike Free x Metcon 2 review
The Nike Free x Metcon 2 gives you the stability you need to lift heavy without the formality of a strict lifting shoe. I like to incline to walk on the treadmill with the Nike Free x Metcon 2 and even did a few sprints on the treadmill to get my HR up.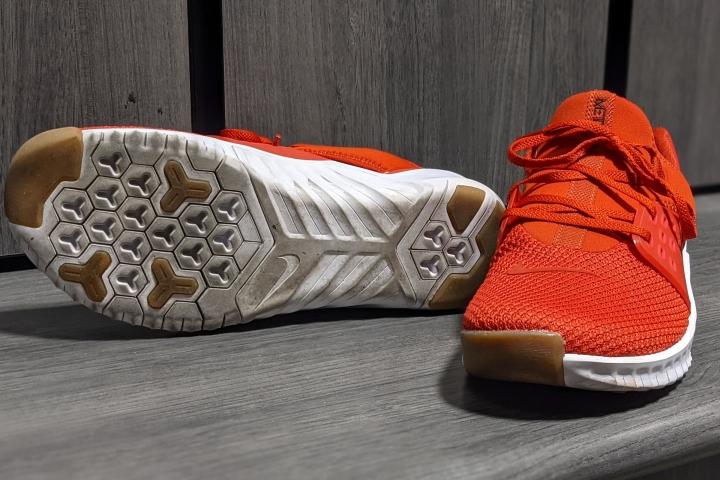 Who should buy the Free x Metcon 2
The Free x Metcon 2 is recommended for those who need a great amount of stability for heavyweights and those who want a little wiggle room for non-standard lifting activities.
Who should NOT buy this
Look away if you mostly focus on weightlifting; in this case, get the original Metcon or a dedicated lifting shoe.
Size and fit are on the spot
The shoe runs true to size. I wear a size 10 but often have to try shoes in 9.5 just in case. Not here. This is a perfect 10 in length and width.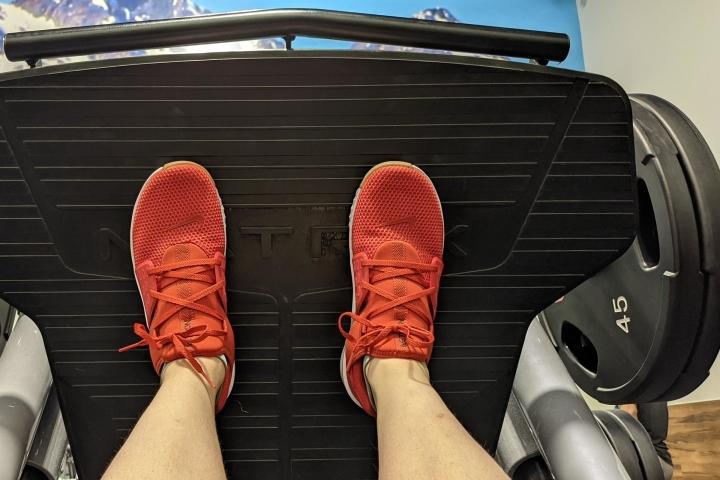 It hugs the foot enough to be comfortable but doesn't squeeze or pinch. The heel is spot on with the height of most of my ankle socks. If you are within the realm of a "normal" foot, I wouldn't anticipate any fit issues with the Metcon 2.
Lockdown greatest strength of the Free x Metcon 2
This Nike training shoe came out of the box, slipped on my foot, and hasn't wiggled since. I don't struggle to put it on, I don't think about it when lifting, and I think that is truly awesome.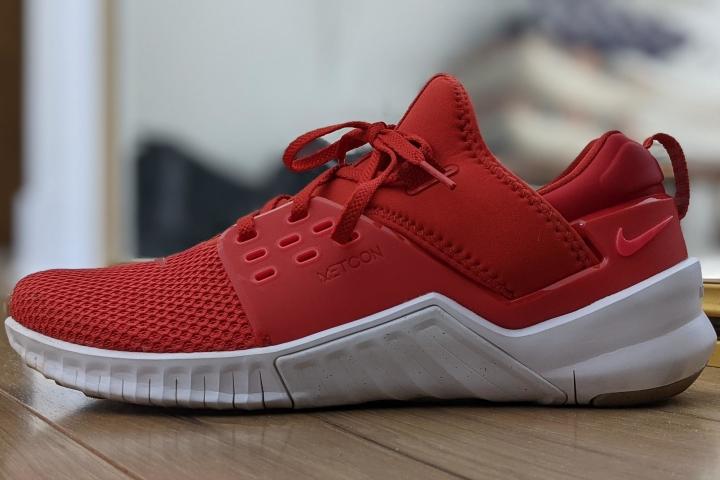 The laces can move in all sorts of directions for the perfect fit, but they are great for me straight out of the box. No heel slip, no toebox slip (you don't slide and jam your toes upfront) and the tongue is part of the entire shoe so there isn't room for movement there either.
Superb comfort
Sometimes you would say a shoe is like "walking on clouds" or use words like "comfortable", "cozy", or "boxy."
The best part about the Free x Metcon 2 is I could use almost any adjective to describe it, but can actually get away with saying nothing at all. The shoe basically isn't there. I don't notice it, and I believe that might be the highest compliment you can leave for a shoe.
Stable with enough flex
The midsole keeps you flat and stable while lifting heavy weights at the gym. I would describe it as stable with enough flex.
This isn't considered a running shoe, but I was able to run a few times and I didn't need to switch out of my "lifting shoe" and grab a "running shoe." I wouldn't recommend taking them on a run explicitly, but in a pinch, they work great.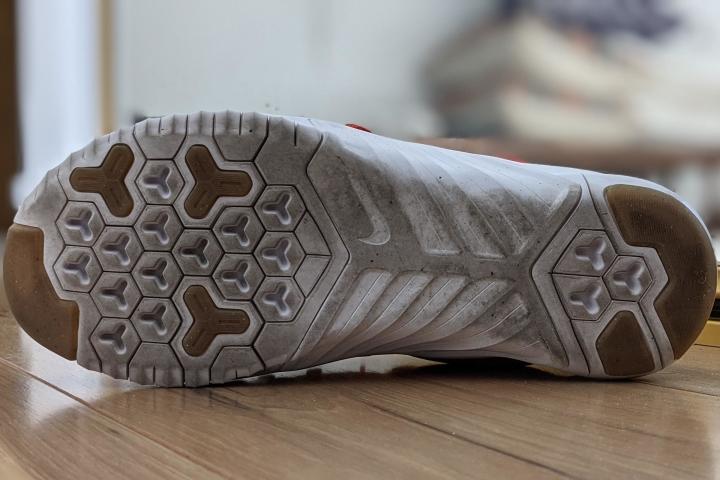 Use it straight out of the box
I put these on straight out of the box and was at the gym 10 minutes later. They offered immediate support that I needed and never felt the need to break them in.
It is sturdy
Meant for the gym, I wear these on hardwood, and rubber mats. The sole is essentially perfect still and shows no signs of wear. The grip is good enough to keep you grounded but not sticky or burdensome. The upper also held up so far and don't seem to be giving way to failure anytime soon.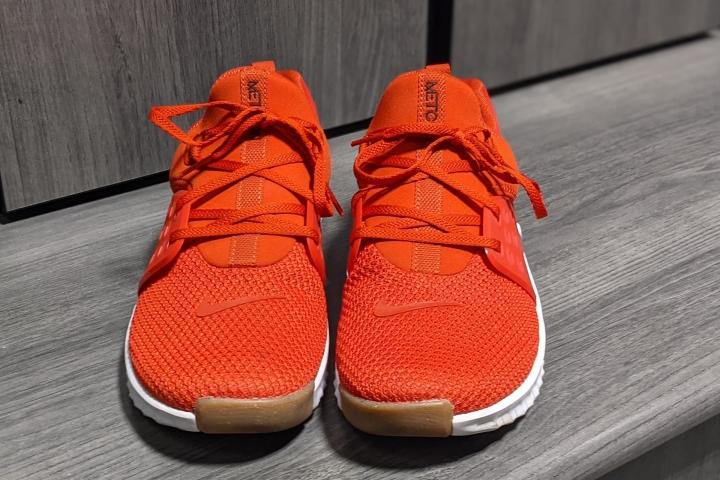 Feels lighter
The shoe comes in at a pretty nice 11.5oz/326g weight. You might expect a stable sole shoe to feel heavy and keep you on the floor, but not with the Nike Free x Metcon 2.
The Nike Free x Metcon 2 has a light and airy upper
The fabric is light and airy but durable. The toe box is breathable and the rest of the shoe is made with what feels like a wetsuit-type material, maybe a neoprene.