The Nike Free Metcon 4 is a great shoe for an all-around application. If you want to buy one shoe to do most of your exercise needs, I don't think you would regret the Nike Free Metcon 4. They are not
running shoes
, but they will get it done in a pinch if you need to pump out a mile or two at the end of your routine.
Pros
Comfortable in-shoe feel
Unbelievably flexible
Solid platform
Grippy outsole
Highly breathable
Durable
Unique design
Cons
Not for wide feet
Not suitable for running
Expensive
Who should buy the Nike Free Metcon 4
The Nike Free Metcon 4 is ideal for you if you:
need a sharp, clean-looking shoe that is versatile enough for all your training needs
are looking for a shoe with a solid foundation for lifting or training
want good arch support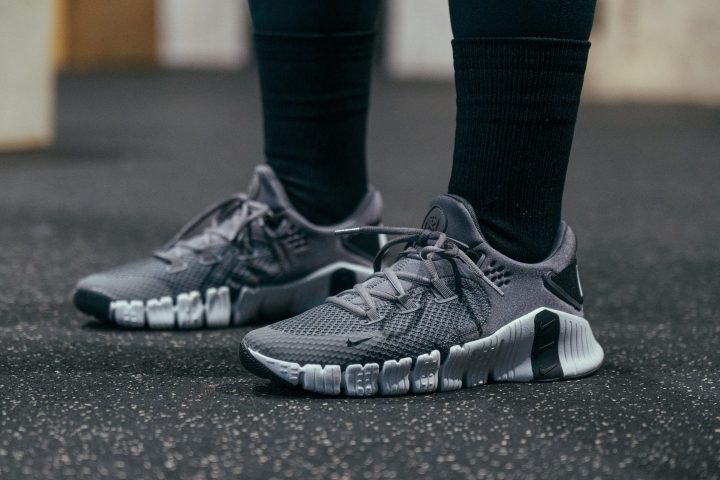 Who should NOT buy it
Look away if you:
Nike Free Metcon 4 review
Well, ladies and gentlemen, Nike did it again, and are we really surprised? The Nike Free Metcon 4 is an amazing, versatile shoe that will do pretty much whatever you need it to do in your training routine. Lifting? Nailed it. Dynamic workouts? Any day. Wanna go for a little jog? Sure, lace up. This shoe does it all and leaves your foot feeling cradled.
The Nike Free Metcon 4 is a great training shoe that was built for amazing durability. The broken bottom soles are amazing to add flexibility to the shoe for any of your training needs and give you great grip on edges like for box jumps, or even a simple calf raise. These shoes rise to the occasion and leave your feet comfortable and capable for almost any situation.
Breathable ++
Breathability was not in question for the Free Metcon 4, with the mesh construction of the shoe, it provides amazing airflow to your foot, allowing your feet to stay cool, even on warm days or during intense workouts.
Nike Free Metcon 4 (left), NOBULL Trainer (right)
The mesh portion of the upper has very large ventilation pores, making it practically see-through.
Built for dynamic training
I try to train for both strength and athletic ability. The Nike Free Metcon 4 kept pace at every turn. Lifting was great, and if you need to rock out some box jumps, sled pushes, or run some stairs, they are along for the ride, keeping your feet feeling great.
There is a good amount of cushioning to protect your feet from impact during cardio exercises.
The shoe's heel height is 24 mm while the forefoot is 17.8 mm, making the heel-to-toe drop 6.2 mm. Typically, a drop higher than 4 mm makes a shoe more HIIT-friendly.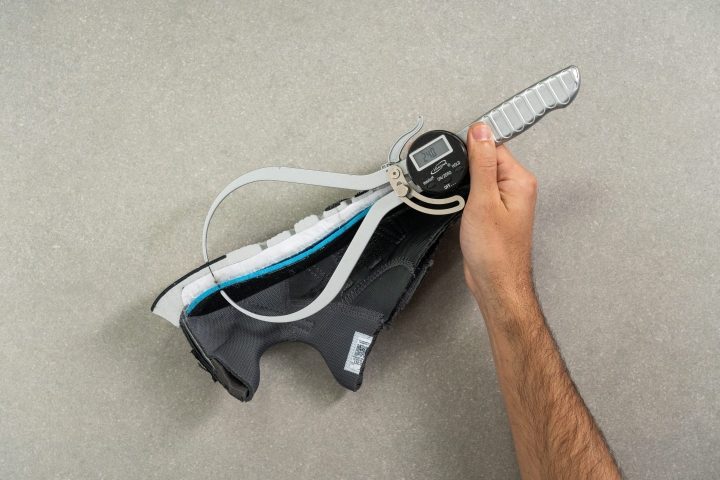 Disclaimer: We always include the insole in our stack height measurements. In the case of the Nike Free Metcon 4, it is 4.1 mm thick.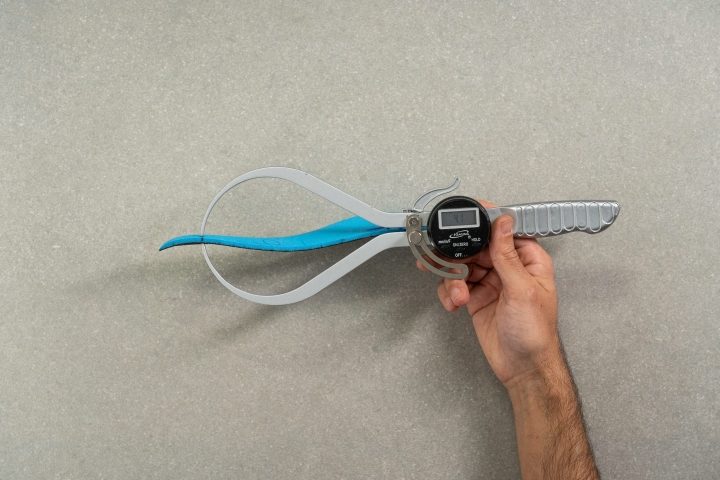 Free Metcon 4 is good for moderate lifting
The Free Metcon 4 gives you a great comfortable cushion for you to move around in. With its wide footprint, the shoe creates a great platform for lifting and keeping your weight grounded.
The widest parts of the shoe's platform are 103.8 mm in the forefoot and 90.2 mm in the heel. This is only a few millimeters away from the flagship Nike Metcon 8 (109.7 mm and 93.1 mm respectively).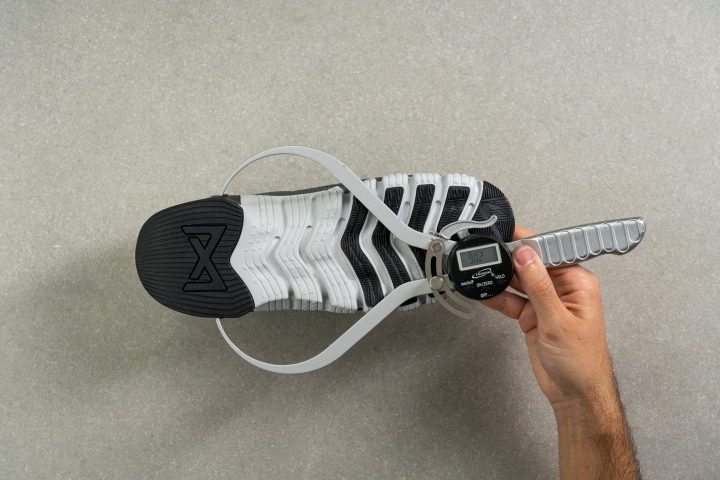 I can say that there was a noticeable direction of weight as I was lifting that really helped focus my weight on the right path to help me stay focused. That is a major plus.
On the other hand, the shoe is a not very appealing option for heavier weightlifting because of its extreme flexibility and softer cushioning.
Measuring the foam with a durometer, we found that it is 24% softer than the average among cross-training shoes. It makes the Free Metcon 4 squishier and less stable under load.
Disclaimer: We take the durometer measurement 5 times before noting down the result to ensure accuracy.
Grippy outsole allows your foot to flex
The sole of the Metcon 4 is great, it gives you great grip and flexibility. With the broken sole that the Metcon delivers, it allows your foot to flex to almost anything that it needs to do during your training. That is definitely an awesome feature that is a game-changer.
The Free Metcon 4 is by far the most flexible shoe in our collection. It is a whopping 57% more flexible than training shoes on average.
Even by subjectively assessing this trainer's longitudinal and torsional flexibility, we gave it 1 out of 5 on our scale (where 1 is the most flexible).
Light-ish
I will say that the shoe has some weight to it (it weighs 11.2oz/318g). Not like hiking boots or combat boots, but you will definitely know that there is a shoe on your foot. That being said, the weight is well-balanced and it is not cumbersome at all.
Nike, notoriously narrow
Arguably, I do not have wide feet, so Nike's have usually been my go-to in the past for a cross-trainer. This rings true here for the Free Metcon 4. It is a great shoe, but if you have a wider foot, it will not be the shoe you reach for to get your training on. It might even be a little tight if you have a mid-range foot, but not nearly as bad.
We measured the forefoot width of the Free Metcon at 96 mm. This is indeed on the narrower side of the spectrum. For reference, the Metcon 8 is 106.8 mm wide in the forefoot.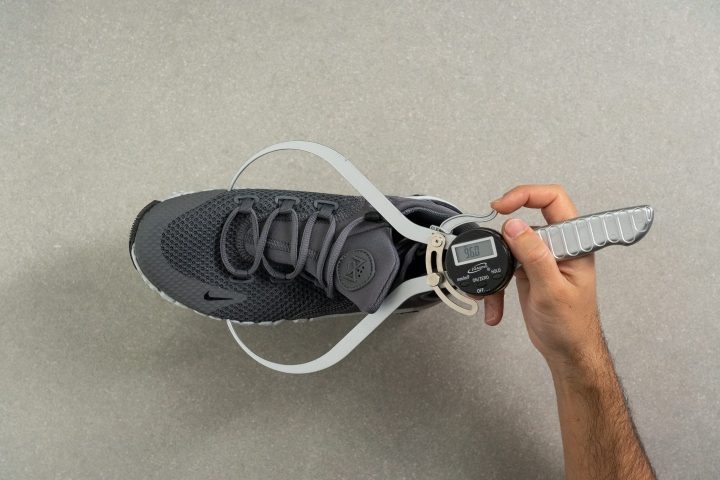 Lace-up and go
Pop the shoes on, and hit your training as hard as you want. I laced these up on the first day and got right to it, squats, walking lunges, box jumps. The shoes felt great doing all of them right out of the box. After a week and change, several lifts, a few short sets of wind sprints, and some hikes, they feel just as great.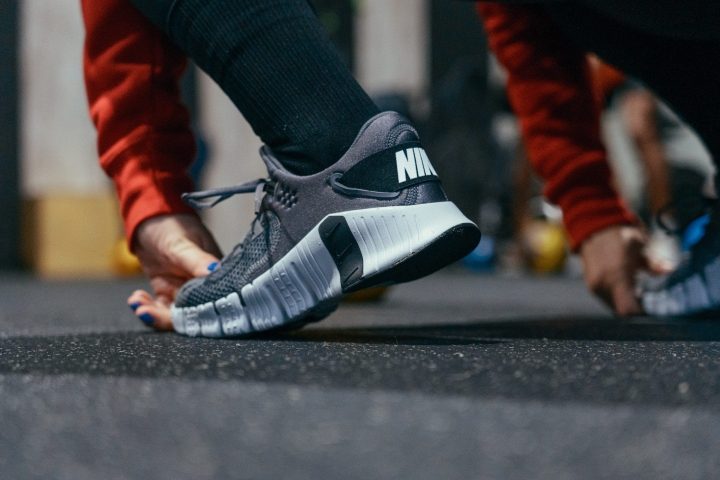 Solid lockdown in the Free Metcon 4
For a pair of cross-trainers, the Metcons lockdown like a pair of nice runners. They have a great feel on the foot, even if you don't feel the need to crank down the laces on your feet. I would say you will feel a great fit on your foot once you have tuned these in.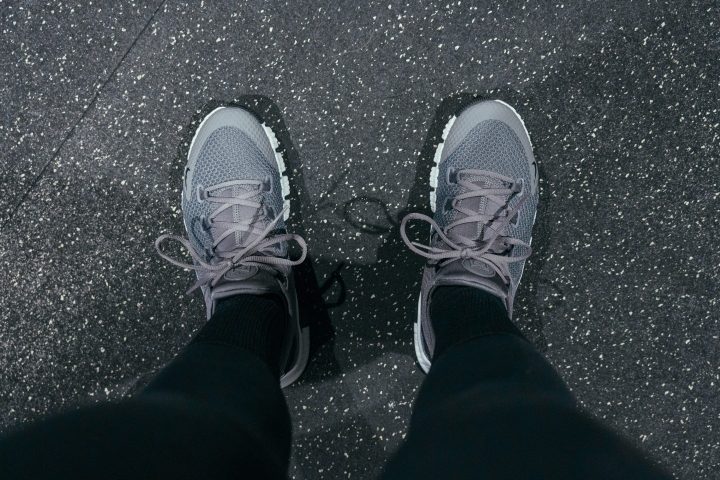 Amazing durability
I am not going to lie, I started training in these shoes, and my feet loved them so much, they turned into one of my favorite all-around shoes. They are comfortable and feel like they are going to be around for a while. Buy these shoes for a long-term investment.
You get what you pay for
Pricing for Nike training shoes is usually going to be on the mid to high end of the market. The Nike Free Metcon 4 will run you about $120, but I would argue that it is money well spent. If you have the range for it, grab these and enjoy. There are definitely cheaper shoes (other cross-training shoes have an average price of $103), but these will suit almost anything you need to do.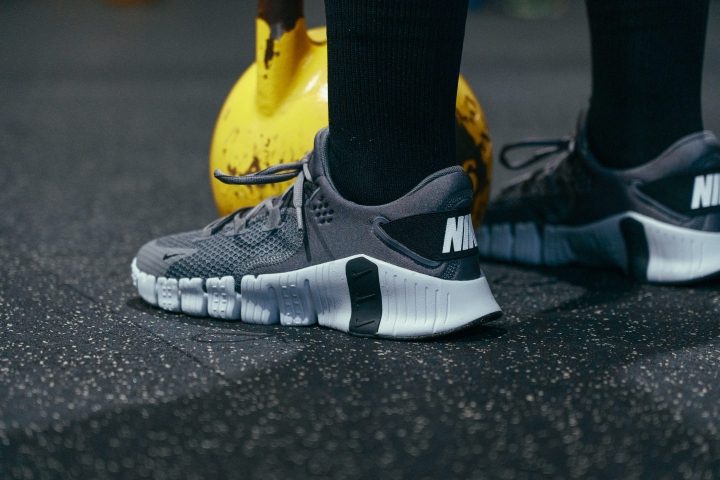 Conclusion
I would not hesitate to buy these or recommend them to a gym buddy or friend. Buy with confidence if you need a good shoe to lift and train in.