All reviewers find the Free Metcon 3 a 'pretty comfortable' training shoe but 'definitely not a great CrossFit shoe.' They are pleased with its performance 'for general gym-goers' who focus more on high-impact workouts, agility training, and sprints. But an avid CrossFit athlete says he would not use it for 'any serious workouts.'
Pros
Light
Breathable
Great for jumps
Great for sprints
Very comfortable
No heel slippage
Good lateral support
Cons
Not for heavy lifting
Not for rope climbing
Who should buy the Nike Free Metcon 3
It is a great choice for workouts that include dynamic exercises with lots of jumps, sprints, lunges, and moderate weightlifting. It is also recommended for Bootcamp, HYROX, fieldwork, and similar programs.
Who should NOT buy the trainer
Nike Free Metcon 3 vs. Free x Metcon 2
'It's just a completely different shoe' - all experts agree that the third iteration receives a total overhaul. As one tester puts it, 'it's more about the Free tech and secondarily the Metcons.' Famed for its extreme flexibility, the Nike Free design is more prominent in this version:
Nike Free Metcon 3 vs. Metcon 2
What got better
much more flexible
lighter by 1 oz
softer cushioning
better for running
wider platform for more ground contact
What got worse
no protection for rope climbing
not as stable for weightlifting
The Free Metcon 3 is better if you want a more running-ready cross-trainer, but the Free x Metcon 2 is more versatile.
Nike Free Metcon 3 vs. Nike Free x Metcon
Half of the reviewers eagerly pointed out the very first Free x Metcon. They agree that the original Free x Metcon is better than the 3rd as it's excellent for everything, including weightlifting and rope climbs. One expert adds that he 'had more workouts in it than in any other shoe.'
Exceptional Nike Free flexibility
The brutal flex grooves in the forefoot section of the Free Metcon 3 make it one of the most flexible cross-trainers on the market. One reviewer mentions that it is 'more on par with Nike Free running shoes' than CrossFit trainers.
Other experts mentioned 'a ton of flexibility in the front' and 'a lot more bending.'
Feels more stable than it looks!
All testers reassure that your foot does not sit on top of that big chunk of midsole but is 'nestled down' inside it. The foam creates tall sidewalls for side-to-side stability: 'it's not how it looks, it feels a lot more stable,' says a reviewer.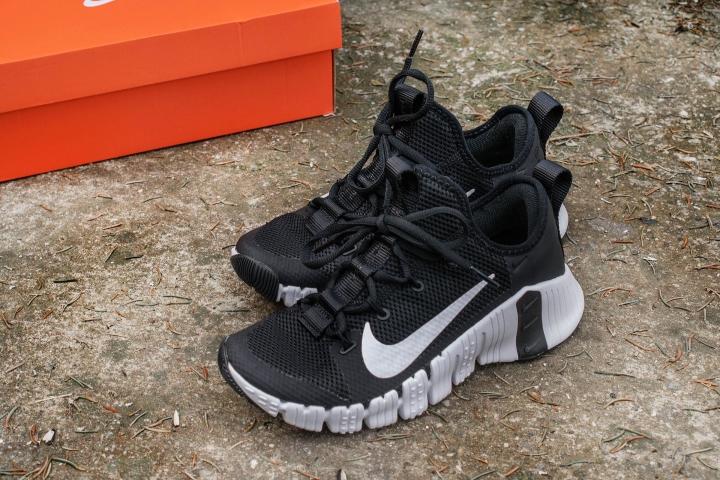 The bottom platform is significantly widened that 'gives extra stability' and makes you feel 'more grounded, more connected.'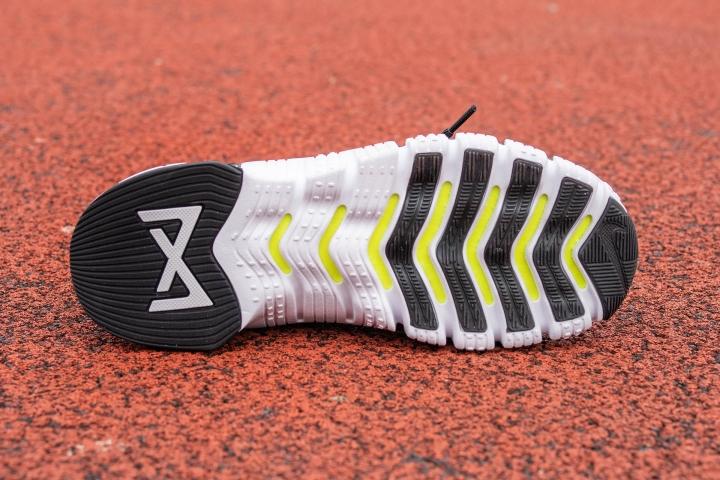 All the comfort you wished for
Most training shoes come on the firm and even harsh side for enhanced stability. But the reviewers extensively praise the Free Metcon 3 for being 'incredibly comfortable.' It is 'pretty plush inside,' and the 'underfoot feel is pretty soft,' says one of them. The other expert recommends the shoe for coaching or simply walking around.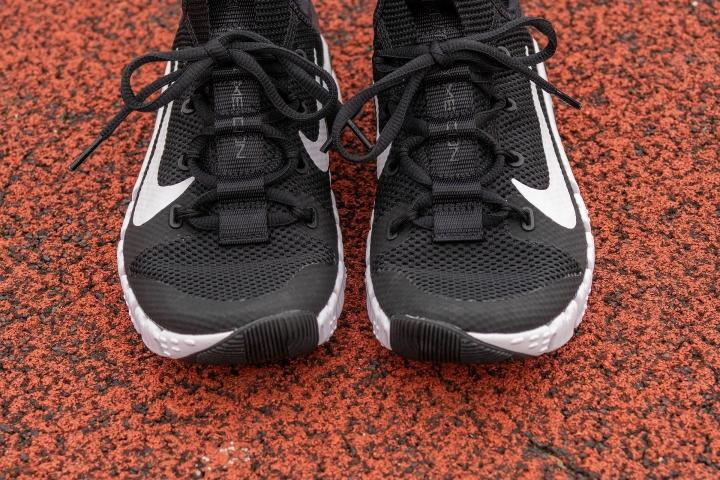 Contributing to the comfort is the cushioned ankle collar that 'prevents any kind of heel slip' and the laces that 'never come untied.'
Best cross-trainer for running
According to the experts, the Nike Free Metcon 3 feels most at home on short runs:
'My favorite cross-training shoe to run in'
'Where the shoe excelled - definitely in the run'
'This would be a killer shoe to do Murph' (includes two 1-mile runs)
Nike Free Metcon 3 vs. Nike React Metcon: which is better for running?
Compared to another 'experimental' Metcon, the Nike React Metcon, the Free Metcon wins because:
its React foam is not as responsive as in the React-based running shoes
it fits loose and he 'can't get the fit tight and secure'
the cushion is 'too thin upfront'
Free Metcon 3 is excellent for jumping
All reviewers agree that the flexible and cushioned design of the Nike Free Metcon 3 make it a great choice for all sorts of jumps. They say that it's great for 'doing bodyweight workouts' as well as burpees, box jumps, double unders and 'things where you move your feet a lot.'
Not good for weightlifting
Even though half of reviewers 'did some squats' and said that the 'heel is stable enough', none of them recommend the Free Metcon 3 for any serious weightlifting.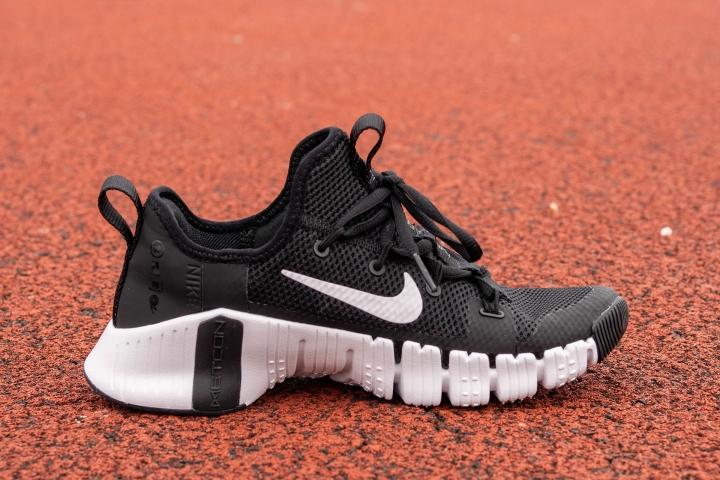 The main reason being the shoe's overly flexible design:
'[it] tends to pull you forward'
'I don't like doing Oly lifting in very flexible shoes'
'can't feel the ground, there is more give'
One expert also pointed out that he gets 'an unbalanced feel' because there is 'a lot more stability in the rear part of the shoe and then a lot of flexibility in the front.' Moreover, the trainer is not flat like lifting-oriented trainers and has no ground contact under the midfoot.
For hardcore Olympic weightlifting, powerlifting, One Rep Max, and similar consider Nike Metcon 6 or dedicated lifting shoes.
A no-no for rope climbing
Another thing that puts the Free Metcon 3 further away from CrossFit shoes is 'lack of any kind of rope guard,' pointed out by all reviewers.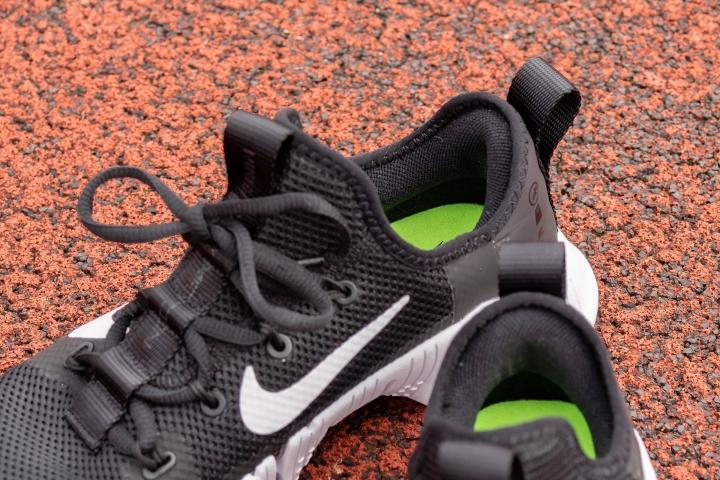 They do not recommend climbing the rope in the shoe as 'exposed EVA should just burn right off,' 'it's killing the sole,' and '[it] is the real danger to [the] upper' as well.
Not for rowing and handstand pushups
One tester warns that the Free Metcon 3's flared heel with a lip 'doesn't fit all the way in into the rowing machine boot.' It also 'gets in the way' when he performs handstand pushups.
A fairly light training shoe
At 10.5 oz (298 g) for a men's size 10, the Nike Free Metcon 3 is the lightest in the Free x Metcon series, even though the bulkier design makes it seem heavier.
One expert mentions that he likes how it is 'very light: once you get them on foot, you kind of forget that they are there.'
Nike Free Metcon 3: snug but true to size
The majority of testers state that the Free Metcon 3 runs true to size and recommend going with your regular training shoe size. Only one reviewer in a men's size 12 wishes he went half-a-size up.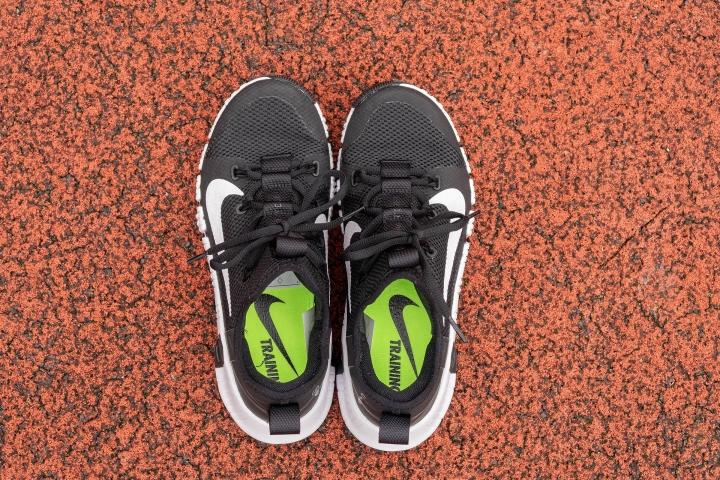 All experts warn about the shoe feeling 'a little snug' at first. But after wearing it a little, it does stretch a bit and provides 'a sock-like,' 'very locked-in and secure' fit.
However, a wide-footed reviewer notes that it's going to 'feel tight for a wide foot.'