Who should buy the Adidas CrazyTrain Pro 3.0
With the Adidas CrazyTrain Pro 3.0's stable base, both men and women in the training community have been given help to push themselves to the limit and possibly reach new heights. It is a solid prospect if:
You are looking for a supportive enough shoe for TRX, CrossFit, weightlifting, and cross-training.
You are after a pair that could go well with most clothing.
You are looking for a trainer that is priced reasonably and offers outstanding quality.
Your day-to-day activities require you to change footwear every so often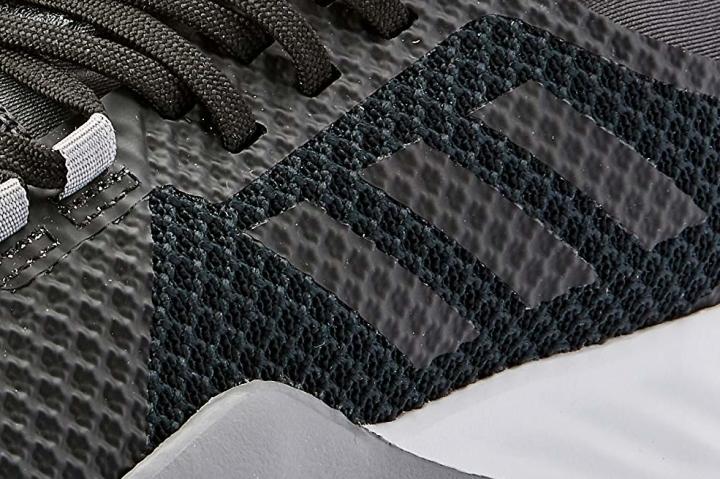 Outsole for multi-directional movements
Rubber makes up the underside of this trainer from Adidas. Not only does this material protect the midsole from abrasion, but it also provides traction to the bottom of the shoe. It features zoned tread patterns that support quick cuts and non-slippage during multi-directional movements.
Soft and responsive midsole
The midsole of the Adidas CrazyTrain Pro 3.0 is made of the dual-density Bounce foam. This cushioning is engineered to be soft to attenuate shock and at the same time use that energy to push off and propel the foot forward. It is described as being softer and more responsive than the conventional EVA foam.
Anti-wobble dual-density foam
This dual-density foam is firm at the medial portion to provide steadiness to the foot and prevent it from wobbling. At the forefoot, parts of the midsole extend upwards to provide lateral support during side-to-side movements.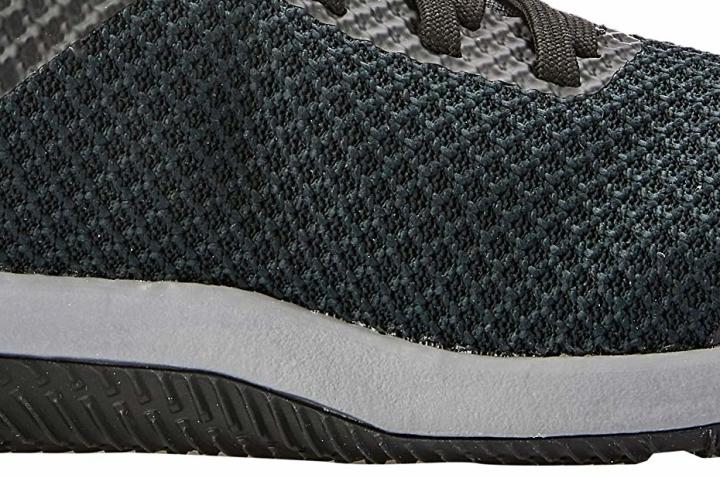 The Adidas CrazyTrain Pro 3.0's upper
The Adidas CrazyTrain Pro 3.0 sports a cleatie construction. It has an internal sleeve that functions like a sock, delivering a snug fit even during intense workouts. Pull loops are placed on the front and the back sections of the collar to make the shoe easy to put on. The upper is made of mesh which is lightweight and breathable, helping to aerate the foot chamber.
Supportive lacing system
A lace-up structure adorns the midfoot of the trainer. It uses a dual-hole eyestay that prevents the laces from skidding during intense training. By keeping the laces taut, the lateral support of the upper is also maintained.
Abrasion-resistant overlays
PU overlays are present in the key areas such as the big toe, the lateral side of the midfoot, the eyestay, and around the heel. Aside from protecting the mesh against abrasion, these components enhance the lateral and the heel support. They ensure that the foot doesn't slip inside the footwear during dynamic movements.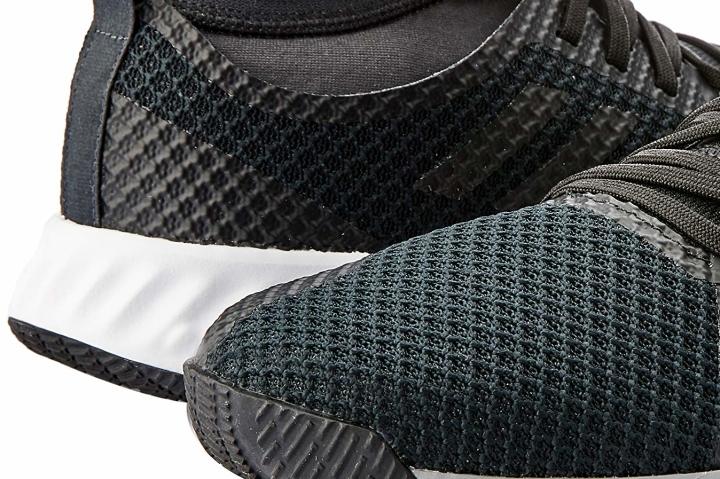 Compare popularity
Interactive
No popularity data available for this shoe at the moment.