The Adidas Dropset Trainer features a dual-density midsole that makes it suitable for short runs, plyometric exercises, and light weightlifting. High-abrasion areas in the upper are reinforced to ensure durability. Also equipped with an aggressive tread pattern, this trainer is ready for more grueling workouts outdoors.
Pros
Reinforced forefoot for durability
Breathable upper materials
Forefoot is cushioned for short runs
Stable heel area for light weightlifting
Wide-foot friendly
Outdoor-ready tread
Who should buy the Adidas Dropset Trainer
This Adidas trainer is going to make the following happy:
wearers with feet that are wider than usual
fitness enthusiasts who do light to moderate workouts
people who do short runs outdoors
wearers who can spare some time to break in their training shoes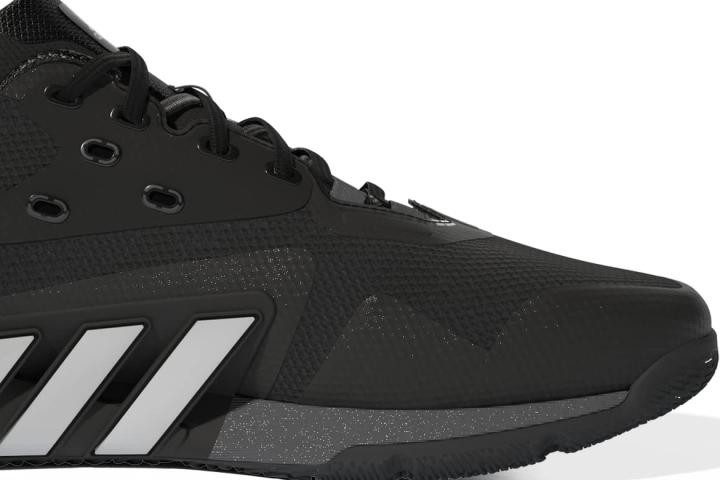 Who should NOT buy this trainer from Adidas
The Adidas Dropset Trainer will not be for those with narrow feet; they might just be annoyed by the "excess space" that this shoe has. They are better off with the Adidas Futurenatural, which delivers the most natural-feeling fit ever. They might also want to check out the Metcon 7 from Nike. After all, the Metcons have a really close-to-the-skin fit.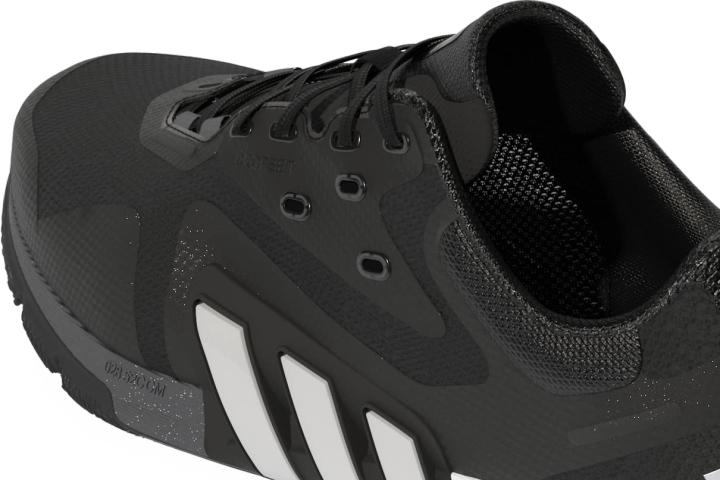 This shoe is also not for those who are avid practitioners of CrossFit, which may require more rigorous exercises and heavier weightlifting. The Reebok CrossFit Nano 9 will be more suitable for them.
Dual-density midsole for functional versatility
The midsole of the Dropset Trainer features materials of varying characteristics. The heel and midfoot have firmer tooling to support light weightlifting. The forefoot features a bit of flexibility to support box jumps and other ballistic movements. If your workout regimen does not deviate much from these exercises, then this shoe does not give you a headache.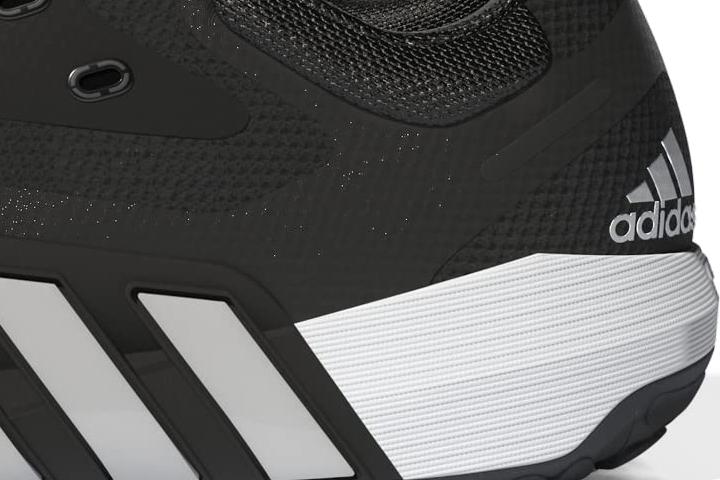 Outdoor-ready? The Adidas Dropset Trainer definitely is!
The upper of the shoe is made of materials that are able to withstand abrasion. The outsole is also sturdy enough to withstand pressure. This shoe does not disappoint when used for outdoor workouts.

However, the outsole isn't sticky enough for rope climbs and other high-level CrossFit exercises. This is just not suitable for CrossFit, but it's still a good training shoe.
Comfortable upper: You will definitely get it!
The Dropset Trainer is made of materials that ensure proper ventilation. The feet will never feel too warm in these bad boys. It is also reinforced in high-abrasion areas, so durability is an aspect that cannot be questioned.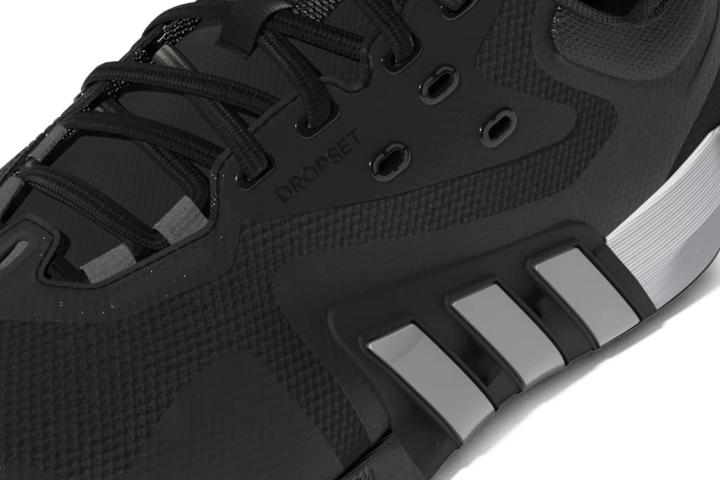 It must be noted here, however, that initial discomfort might be experienced by many. Just like many shoes for training and even basketball, this shoe needs a bit of getting used to.
Have wide feet? No need to worry with Adidas Dropset Trainer
This trainer accommodates those with normal and slightly wide feet. We must reiterate that the fit becomes commendable only after properly breaking the shoe in.