7 Best Hiit Shoes in 2023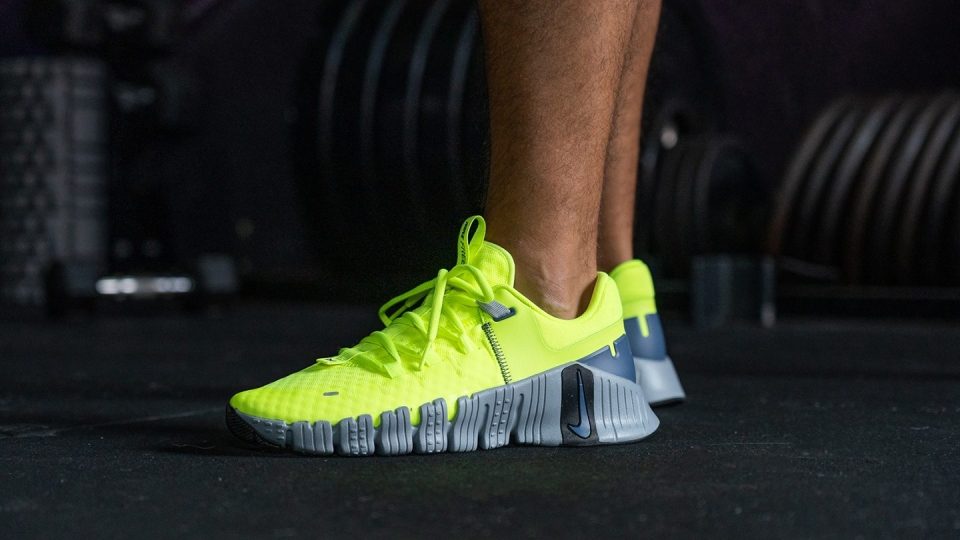 We earn affiliate commissions at no extra cost to you when you buy through us. Why trust us
High-intensity interval training isn't for the faint-hearted. It's truly high-intensity, and you will surely sweat it out. To do well in this program, you need the support of good training shoes that are attuned to the unique demands of HIIT.
Of course, brands like Nike, Adidas, Reebok, and Under Armour would like you to believe that their offers are versatile enough to support the many types of exercises in a HIIT program. They may be telling the truth. But we want you to be sure, so we present our top HIIT shoe picks.
We scrutinized every inch of these shoes to see which really is the number one. We didn't leave any details, may they be big or small. Upon actually wearing them and running tests on them in the lab, we then reviewed and evaluated which category they fit the most and excel the best.
Comparison of the 7 best hiit shoes
| | | | | | | | | |
| --- | --- | --- | --- | --- | --- | --- | --- | --- |
| Best | | | | | | | | |
| CoreScore | | | | | | | | |
| Users rating | | | | | | | | |
| Experts | | | | | | | | |
| Best price | | | | | | | | |
| Ranking | | | | | | | | |
| Popularity | | | | | | | | |
| # of colorways | | | | | | | | |
High Intensity Interval Training (HIIT) is a workout protocol that involves alternating between short bursts of intense work with brief recovery periods. The actual exercise you're doing can vary from running on a treadmill to doing burpees or even lifting weights. That variety makes getting a pair of shoes to meet every possible HIIT workout quite a challenge.
There are, however, some key attributes that all HIIT workouts share, and that a HIIT shoe needs to cater for:
They involve intense, short bursts of energy
They are high impact
They involve multiple rounds of the same movement
They will have you working at your upper limit of aerobic capacity
Here are six things to look for when shopping for a HIIT workout shoe:
1. Cross-training functionality

2. Shock absorbency

3. Traction

4. Stability

5. Responsive midsole

6. Breathable upper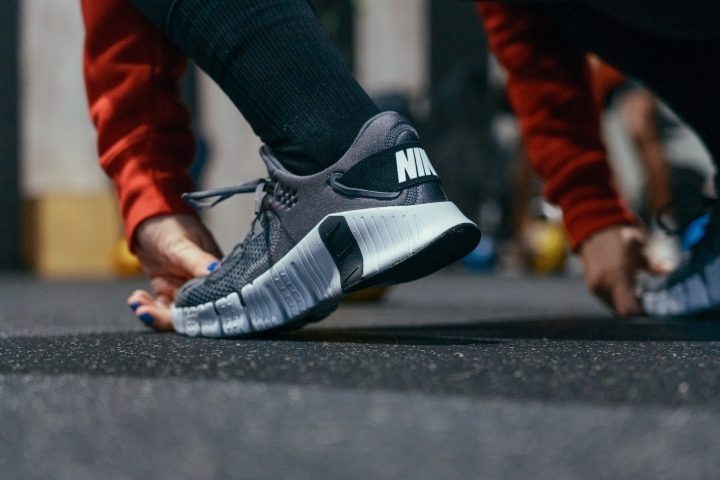 Cross-training functionality
Your HIIT workouts from day to day might look very different. On one day, you could be doing a Tabata sprint HIIT session on the treadmill, while the next day sees you alternating sets of burpees and then, on the third day doing a circuit weights session.
Within a single HIIT workout, you might also find yourself switching from running to plyometrics and weight training.
Your shoes need to be able to handle all of that variety. If you turn up to the gym in a pair of running shoes, you're not going to have the stability you need when lifting, while a workout shoe is going to lack the cushioning required for those intense sprint sessions.
The high stacks and plush foams of running shoes are never a good idea for HIIT.
Most shoe manufacturers do not have a separate HIIT shoe category. But they will have a cross-training shoe category. Cross-training shoes are designed to meet that middle ground between a weight training shoe and a running shoe to meet the versatile needs of the average gymgoer.
To meet the diverse needs of the average gym goer a cross-training shoe is designed to promote:
Versatility
Responsiveness
Stability
Shock absorption
Shock absorbency
The intensity of HIIT training means that you're putting a lot of stress on the lower body joints. Whether you are sprinting on a treadmill, doing box jumps, or repping out with burpees, your ankles, knees, and hips are going to take a beating. To minimize that impact you need a pair of shoes with a good level of shock absorbency.
A shoe with high shock absorbency will dissipate the amount of kinetic energy that transfers from the ground to your foot as you land. Shock-absorbing shoes typically have added foam, gel, or air bubbles in the areas where the highest impact occurs.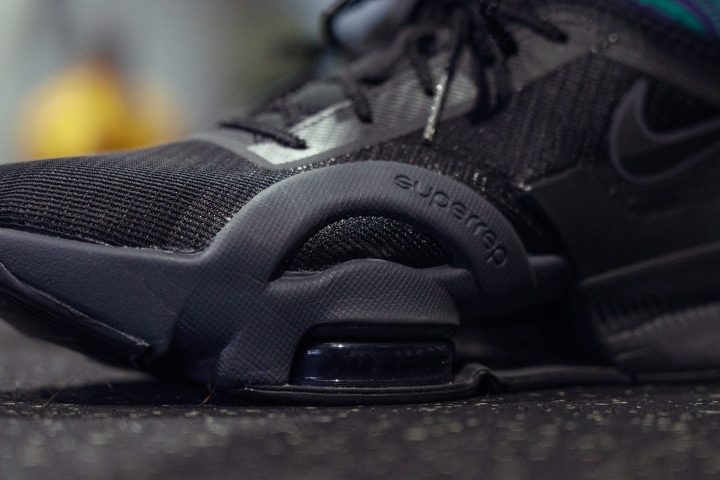 Nike SupreRep 3 uses a pair of bouncy Zoom Air units under the ball of the foot. It protects the wearer's legs without making the platform too plush or unstable.
When it comes to shock absorbency, don't go for a shoe with too much padding, especially in the heel. Some running shoes have so much heel padding that it feels as if you're standing on a pillow. That will rob you of the stability you need and cause energy and power leaks that will prevent you from performing at your best.
Traction
Traction refers to the friction between the sole of your shoe and the ground that allows you to move with agility and prevents you from sliding or otherwise losing momentum.
If your HIIT workout involves jumping to the sides, such as when doing lateral jumping lunges, the traction of your sole is going to determine whether you perform the action fluidly or whether you end up sliding, and potentially twisting an ankle.
You want a shoe that has plenty of rubber traction in the forefoot and the heel. Basically, the more rubber underfoot, the greater your sole traction will be.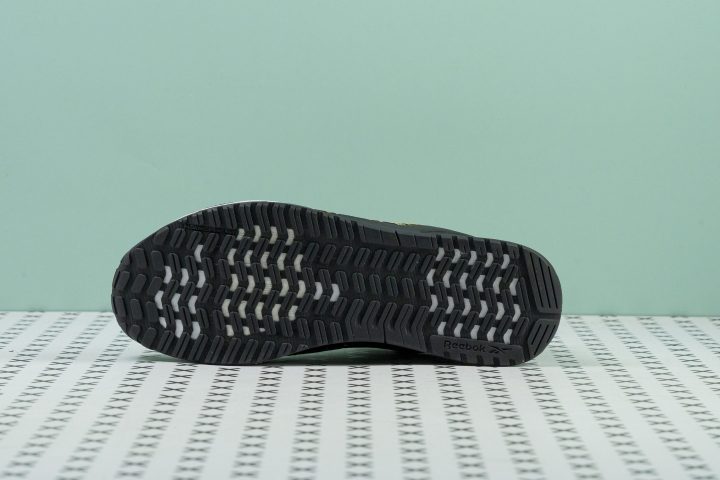 Rubber outsole on the popular Reebok Nano X1
Stability
With HIIT training, you are going to be pushing yourself to the limit. When you're working at that level, you can't afford to be unstable on your feet. A key factor when it comes to stability is the amount of heel-to-toe drop.
Heel drop is the distance between the height of the heel and the height of the toe. The baseline heel drop would be if you were working out in bare feet. In that case, your heel drop would be zero as the heel and the toes are the same distance from the floor. Most running shoes have a heel drop of around 10 mm. This higher heel position allows for cushioning under the heel and encourages a heel-to-toe strike running action.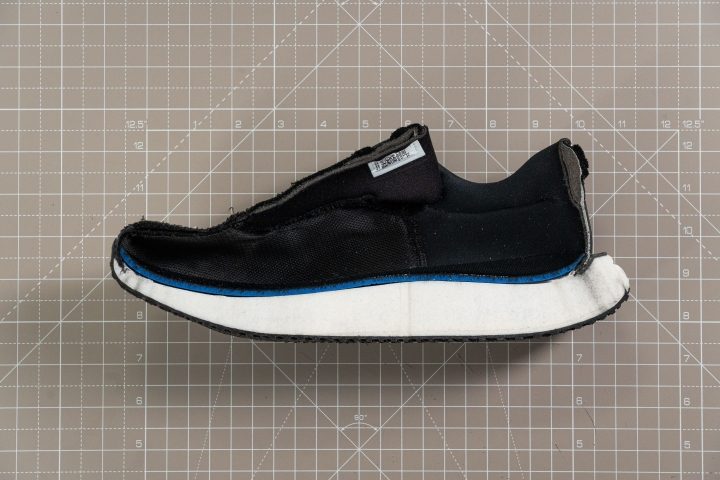 Running shoe with a 12-mm drop
Weight training shoes, especially those designed for squats, have a much higher heel-to-toe drop than a running shoe. A typical weightlifting shoe drop is 17 mm. A higher heel supports an upright torso position, helps prevent back bending, and allows for a greater range of motion when squatting.
When you're doing a HIIT workout, you do not want as much heel-to-toe drop as a weightlifting, or even a running, shoe. The forward angle will instantly detract from your stability. To ensure that your weight remains centered and your foot stable, look for a shoe with a heel-to-toe drop of around 4-6 mm (but no more than 8 mm).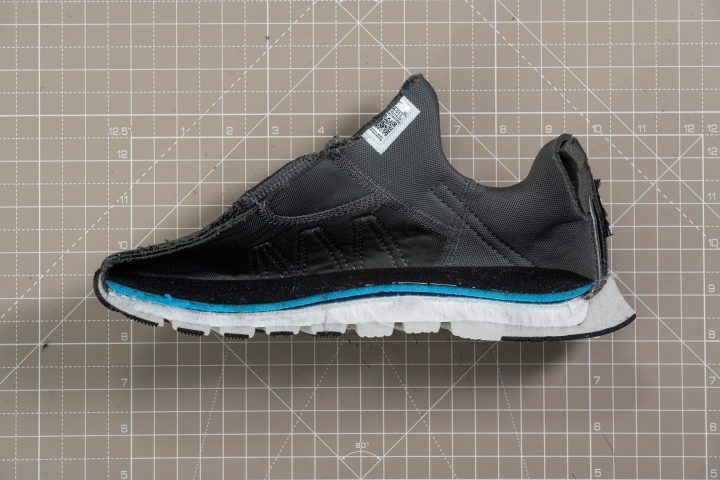 HIIT training shoe with a 6-mm drop
Responsive midsole
A responsive midsole is a key requirement for a functional HIIT shoe. While you need a stable shoe, you also don't want your foot to feel trapped and uncomfortable. The midsole, then, needs to be able to find a balance between stability and responsiveness.
Each manufacturer uses its own unique technology to provide midsole responsiveness. The vast majority of midsoles are constructed of some type of foam. The variable elements of foam are softness, responsiveness, durability, and lightness.
Breathable upper
By their very nature, HIIT workouts are short and intense. If you aren't dripping buckets of sweat at the end of it, you're probably not pushing hard enough. That means that your feet are going to get very hot, wet, and sticky at the end of a decent HIIT session. The more breathable and lightweight the upper material of the shoe is, the more comfortable your workout will be.
The more breathable the upper material of your shoe, the lighter the shoe will be. This creates less resistance and promotes workout efficiency. The best upper materials to look out for to promote breathability are mesh and knit.
What is HIIT and Why do it?
High Intensity Interval Training (HIIT) was 'invented' by Japanese Olympic Speed Skating Coach Azumi Tabata in the mid-2000s. Tabata had his athletes perform eight rounds of a workout that involved twenty seconds of sprint work followed by a ten-second recovery on a stationary cycle. When the athletes were tested after 8 weeks on this program, it was found that all of their health parameters had significantly improved. Take a look at the key findings:
Using HIIT workouts, athletes were able to burn more calories in 4 minutes than they had previously been doing in 30 minutes.
Athletes were training close to their VO2 max during high-intensity periods.
The participants increased their VO2 max, a great measure of cardiovascular fitness, by 28% - that is a huge increase, especially in top athletes.
The HIIT workout plan turned on an 'afterburn effect', which increased athletes' post-training metabolism. This allowed them to burn more calories for the next 24 hours.
Overall aerobic fitness improved by 28%.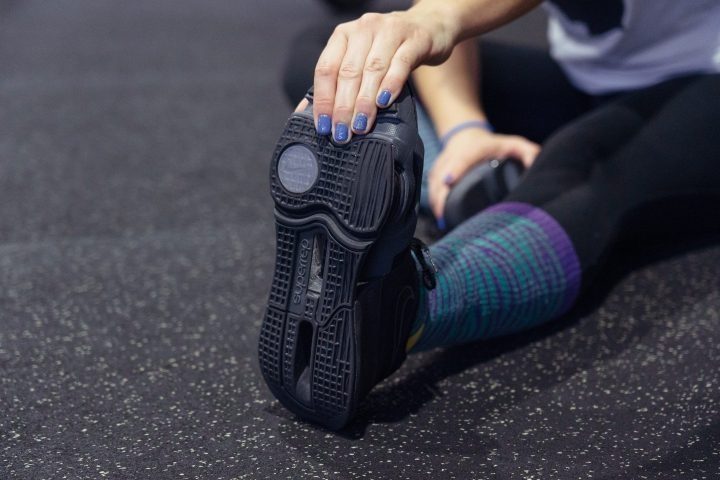 When these findings were published, trainers all over the world began to take notice. Over the last decade, there has been an explosion of interest in HIIT workout training. The promise of a more efficient and effective way to meet one's fitness goals is very attractive.
Tabata's original protocol has morphed in many directions. Yet, at its core, the HIIT program involves alternating short periods of high-intensity, all-out exercise with short intervals of rest or active recovery.
Who is HIIT for?
HIIT will help anyone to lose body fat and improve their aerobic fitness. But that doesn't mean that it should be used by everyone. As you may have already deduced, HIIT is hard work. It is an intense, demanding fitness protocol that is not suitable for some people.
If you have a history of cardiovascular issues, suffer from joint problems, or are prone to lower back pain, HIIT may be too intense for you. If you're over 50, we suggest consulting your doctor before beginning a HIIT program.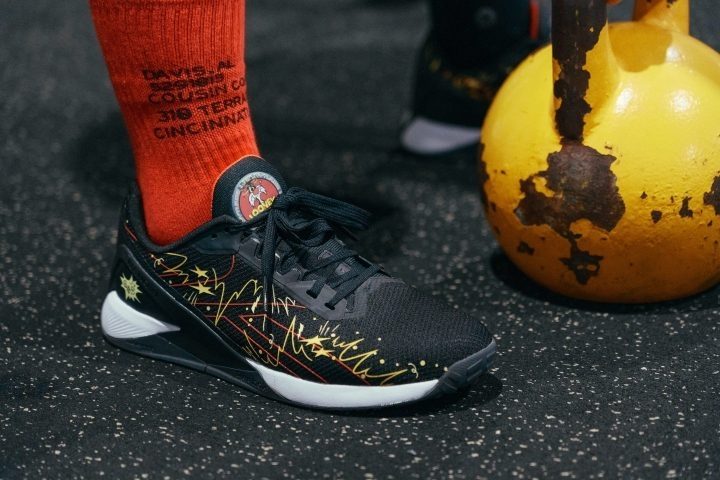 Frequently asked questions about HIIT shoes
Can I wear running shoes for my HIIT workouts?
Yes, you can do your HIIT workout in a running shoe, However, depending on the type of HIIT training you're doing, it may not be a good idea. If you're doing a high-intensity sprint workout, either on a treadmill or a running track, running shoes are the obvious choice. However, wearing running shoes for a HIIT session that involves lateral movement will not provide the agility and responsiveness that you need.
Running shoes may also provide too much cushioning so that you don't get the stability that you need during your HIIT workout. Running shoes may also have a heel-to-toe drop that is too high for optimum foot stability and center of gravity.
Cushioning on a running shoe
Cushioning on an HIIT shoe
Should I choose a cross-training shoe for my HIIT workouts?
Yes, you should choose a cross-training shoe for your HIIT workouts. Cross-training shoes are a hybrid of a running shoe and a weightlifting shoe, They are designed for general-purpose gym workouts that range from running to jumping and lifting weights.
In comparison to running shoes, cross trainers tend to have less cushioning in the heel and more in the midsole region. The toe box in a cross-training shoe is roomier than in a running shoe. Cross trainers also have a lower heel-to-toe drop than either a running or a weightlifting shoe.
Average heel-to-toe drop
Road running shoes
Weightlifting shoes
Cross-training shoes
9 mm
17 mm
5 mm
Should HIIT shoes fit tightly?
Yes, you want a relatively tight-fitting HIIT shoe. A tight fit will prevent your heel lifting when you're doing plyometric jumping movements. However, there should be a few millimeters of clearance between the tips of your toes and the upper material to allow for natural toe splay when you are pressing into the floor.
How we test hiit shoes
A HIIT program is composed of different types of exercises. We really have to go through it in order to fully assess the versatility and durability of each shoe that we review. You can rest assured that our claims are all based on actual experience in the gym.
Aside from making sure that we test the shoe in actual HIIT workouts, we also do the following to ensure the validity and reliability of our reviews:
Remain bias-free by buying the shoes using our own funds.
Strive for comprehensiveness by taking into account the science behind every shoe. We slice the shoes in half in our lab and we measure every possible parameter.