If we were stuck with only one running shoe that can do it all, without a second thought, we'd pick the Nike Air Zoom Pegasus 37. It's a workhorse, and it fulfills this role too damn well! It can handle daily runs, long miles, and it doesn't do less in tempo sessions either. Even better, it's comfy and bouncy, generating a fun ride whatever the pace!
Pros
Bouncy and quick
Cushioned forefoot
Gender-specific midsole design
Smooth transition
Do-it-all trainer
Zero wear after 100miles
Excellent grip, dry & wet
Affordable
Roomy toebox
Who should buy Nike Air Zoom Pegasus 37
Go for it if you're looking for a neutral daily trainer made mainly for easy runs and long runs. It also doesn't shy away from tempo runs.
It's a perfect go-to shoe that you can get on when you have no idea what kind of run or workout you'll do for the day.
Who should NOT buy Nike Air Zoom Pegasus 37
This shoe will not live up to your expectations if
You need stability due to flat feet (see our best picks for flat feet) or
You want a dedicated racer (look at the Nike Alphafly 2 then).
Nike Air Zoom Pegasus 37 vs Pegasus 36:
Pegasus 37 received a total revamp and feels nothing like previous versions. Basically, everything is new in this iteration. But it's a good thing for the Pegasus - this update was very much needed.
Should you update? Absolutely.
Look at how Pegasus 37 compares to the 36 and find out why:
Pegasus 37 vs. Pegasus 36
What got better
Improved responsiveness
More pop in the forefoot
Improved forefoot cushioning
Softer landing for women, stiffer for men
More durable
More appealing
Lighter upper
More breathable
More versatile
What got worse
Break-in period needed
Heavier
Short laces
Not stable
Do-it-all shoe
This is the shoe for someone who wants to have just one running shoe in their "rotation." It excels as a daily trainer focused on easy runs and long runs. However, it can handle speed as well. We have thrown everything at it: fast 5k's, marathons, recovery runs, and each time, it has proven to be really versatile.
However, if you're looking for a fast shoe, look at these Nike's:
The race version of the Pegasus, the Nike Pegasus Turbo
Elite and race-ready Nike Alphafly 2.
Hugs your foot, after a while
The Pegasus 37 has a comfortable and snug-fitting upper. It hugs nicely around the foot and disappears once you start running. In case you find it too snug, worry not, the shoe's upper stretches over time. It feels structured but not constricting.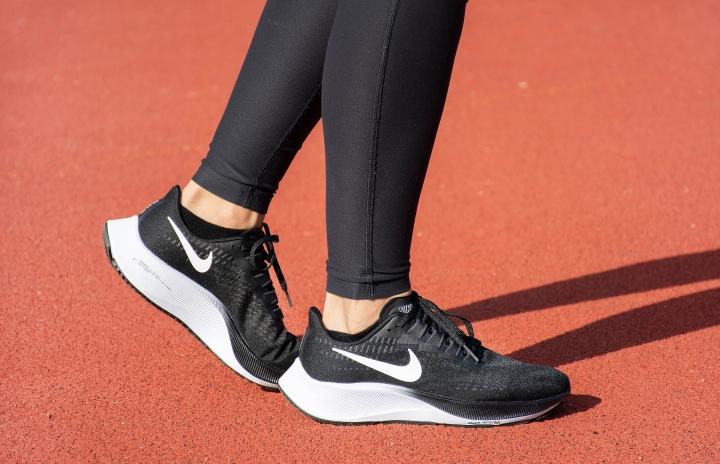 Horrible rearfoot lock
The Pegasus 36 also had this issue too. While the pointed fin-like heel reduces stress on the Achilles, the heel doesn't feel secure in general. We kept having heel slippage but it was manageable through a lace lock.
Bouncy AND quick
This shoe rides firm and forgiving at the same time. The new midsole and added cushioning lead to a more springy and responsive feel.
In addition to that, we also felt that the propelled us forward slightly. It also felt snappy and certainly more lively at faster speeds.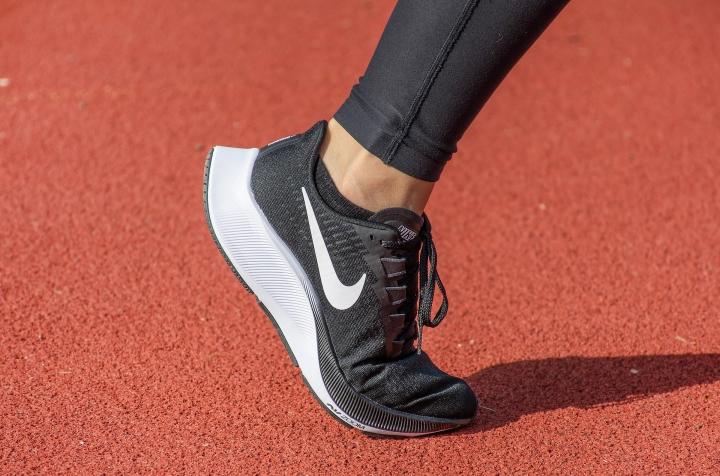 Forefoot pops!
As the name of the shoe suggests, there is a Zoom airbag unit. Now, it's twice as thick. It's ideal for those who need more cushion at the forefoot, without feeling mushy.
Thanks to this addition, the forefoot has a highly responsive toe-off. Nike even went a step further and adjusted the psi so the landing is softer for women (15 psi for women and 20 for men).
Pegasus 37 is durable for all your runs
We have really put the shoe's outsole through its paces: dirt roads, wet pavement, and mud. Turns out, it's holding up absolutely amazing and seems indestructible.
After 100 miles, the shoes see almost zero wear!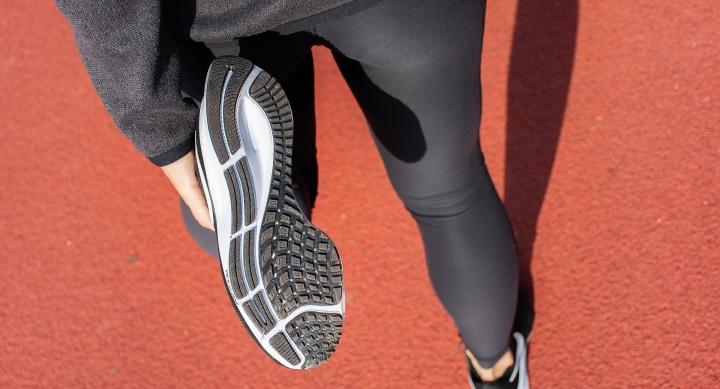 Grabs everything in sight
The shoe's grip is excellent. It works well in both wet and dry conditions. Dealing with wet roads was no trouble at all!
Breathability: improved, but not good enough
The upper isn't only affecting the fit, but also breathability. Thanks to the redesign that made it lighter and more comfortable, the mesh is also more breathable than Pegasus 36. It's not the best quality of Pegasus 37, but it certainly is improved when compared to its predecessor.
If breathability is a high priority for you, look at our collection of breathable running shoes.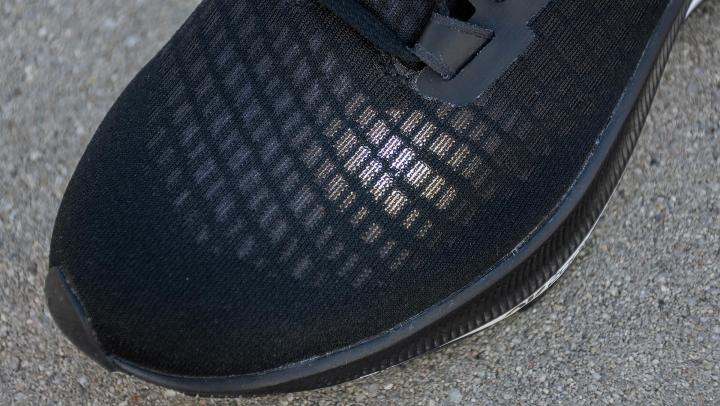 Disappointingly short laces
The heel design might ask for the lace lock, but the shoe's laces are simply too short for this action.
True to size + wiggle room
It's a comfortable, true-to-size fit with ample space in the toebox.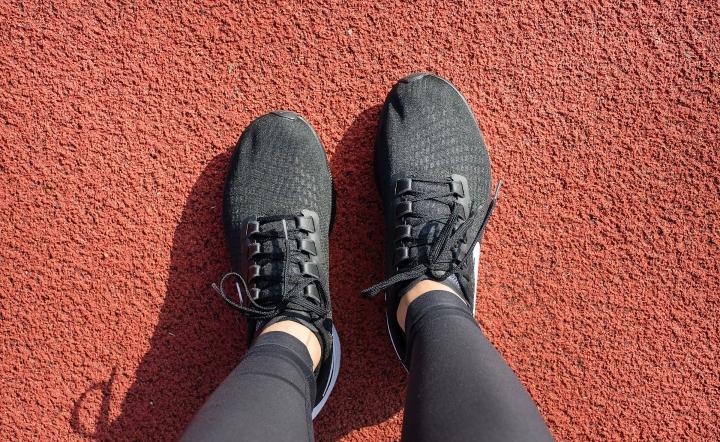 Peg 37 is not exactly featherweight
When it comes to daily trainers, runners usually prefer shoes to weigh less than 10 oz. And even though the Pegasus 37 weighs 10.5 oz, it felt a bit heavy.
Here's why:
Nike Air Zoom Pegasus 37: 10.5oz or 298g
Nike Air Zoom Pegasus 36: 10.0oz or 283g
Running shoes (average weight): 9.8oz or 279g
Lacks stability
This is a neutral shoe so look away if your feet need motion control and stability. The issue is obviously a base that is not really wide and a midfoot that is narrow.