Before reading this review, please have in mind I am a heavyweight runner and already had knee and ankle issues in the past, so cushion and stability is very important for me.
That being said, I bought the Nike Air Zoom Pegasus 34 because of two main things: the popularity of Pegasus line so I really wanted to test it and also because I had good experience with Nike shoes in the past.
Appearance & Color Variation
First things first, this is a very sleek and beautiful shoe.
You wanna buy them even before trying them out, and Nike also did a good job on color variation. You can check full-color variations on Nike site. I choose the black/red version.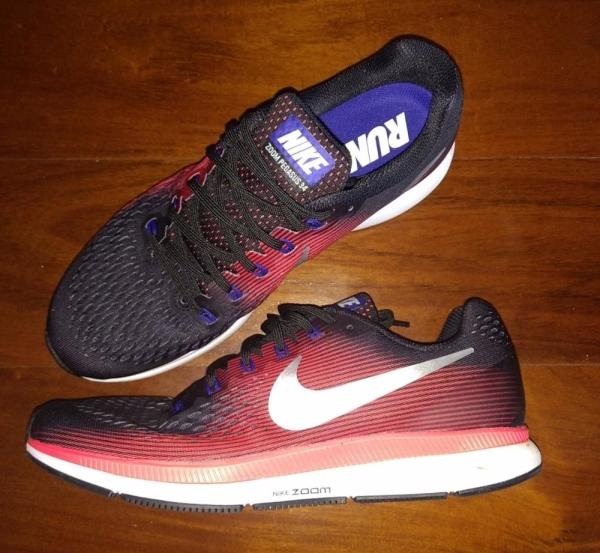 A special comment here is for the Nike logo, which is a silver and reflexive, in my opinion much better than the standard classic white logo.
Comfortability & Upper
As expected, Nike shoes generally fit perfectly and no surprise on size and inside fabric or manufacturing details bothering the feet and toes.
It fits just fine wrapping around the ankle comfortably.
The upper is also very strong and solid with a double layered fabric – and yet with good respiration level, which means a lasting shoe in the long run with a good toe protection at the same time.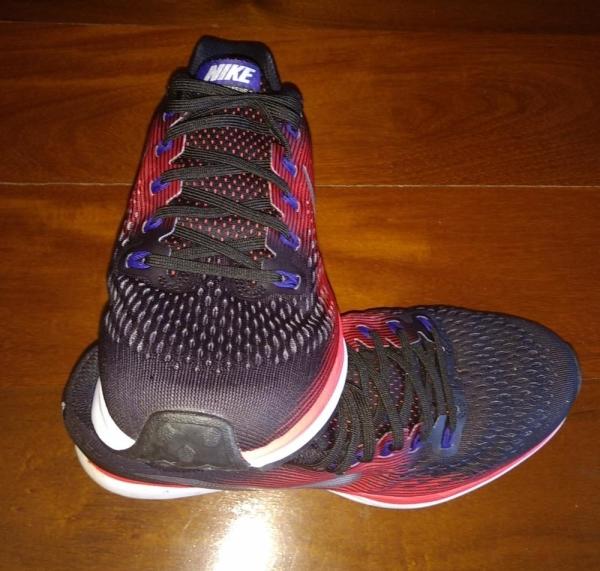 Running (Cushion, Stability & Sole)
During running, things are a little bit different.
When I first started running, I already felt that the cushion is nothing like what I am used to, which is fine, cause I knew Pegasus is a mid-cushioned shoe, but I didn't expect too much lower than Asics Nimbus or Nike Vomero for instance, which just to have a comparison are currently my favorite shoes.
And after a couple of minutes of running, I felt steps were pretty hard and the Zoom Air technology was not helping me out with the back energy I was expecting, both on the back and forefoot areas.
Stability wise, we have a plus here, since it shows a strong support for arch and ankles which made me more secure while running on curves or different soils.
However, on the sole topic, it was a total disappointment.
I felt it very unsafe to run on wet floors, it is just too slippery on sidewalks and just so so even on asphalt. I give a strong minus here.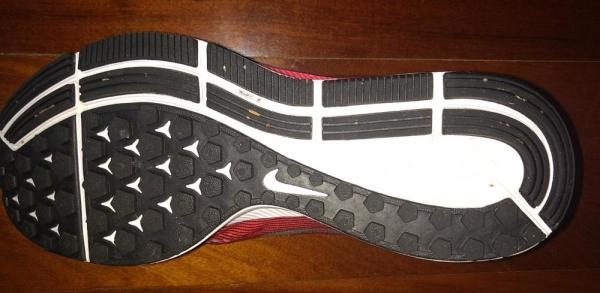 On the back part, you can see a strong reflexive light for night running, so I give a plus here.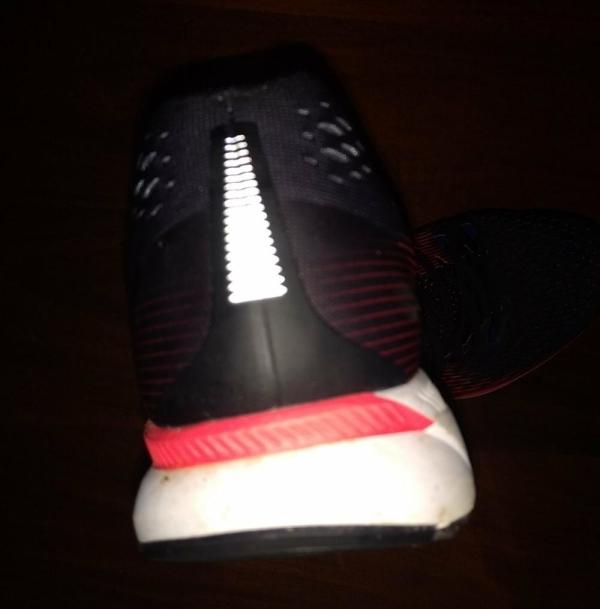 The Day After
Before reviewing shoes, I always like to wait for the day after to completely evaluate it not only during the exercise but also its effect on my body after it.
And with Pegasus the results where disastrous.
As expected for the hard step and low cushion experience, my legs were completely sore on the morning after, feeling aches from the feet sole up to the knees, especially for my both calves.
What I like
Modern & sleek looking with good amount of color schemes
Good feet comfortability and smooth arch and upper experience
Strong stability with good ankle support
Dislikes
Not sufficient cushioning
Steps are not well transferred into energy for a lighter and faster exercise
Sole is very slippery on wet floors
After training effects are highly felt on the legs, especially feet sole and calves
Conclusion
The Nike Pegasus 34 is comfortable but a low cushioned running shoe, especially if you are heavyweight like me. The step absorption is also not good and after training sore can be highly felt.
If you are not heavyweight and want to use it for casual training on the gym or treadmill exercises it might be your choice, but if you are an outside runner in need for every day, soil and weather shoes, I would not recommend this.