The Mizuno Wave Sayonara is dead. Has Mizuno come up with an acceptable replacement? See the verdict below.
The Mizuno Wave Sayonara is no more. I ran in the original model, and also in the Wave Sayonara 3, and I concur that it was "a performance neutral running shoe best suited for uptempo or daily running." (Running Warehouse)
So say goodbye to that shoe and say hello to its replacement, the Mizuno Wave Shadow trainer. Permit me to call it the Wave Shadow, for short.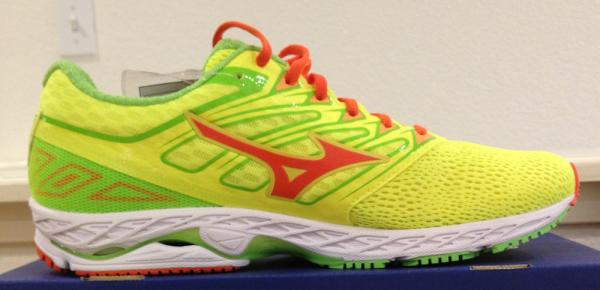 Facts
The Wave Shadow will be on sale in July. It weighs 8.8 ounces, slightly less than the 9 ounces of the Wave Sayonara. And it sports an 8mm drop; the Wave Sayonara had a 10mm drop.
The Wave Shadow has a new and sleek, highly stylish look. The colorway is bright – as can be seen on the pair sent to me by Mizuno, and there are numerous fabrics and materials on the shoe, some of which prove to be fun to touch.
Upper
The Wave Shadow's mesh upper fits extremely well – the mesh is flexible enough to stretch if your toes need extra room to splay, and there's fuzzy fabric that surrounds and secures one's ankles. (Yes," fuzzy" is a technical term.)
The Wave Shadow looks like it should glow in the dark, and it does!
The tongue on the Wave Shadow is gusseted. This might seem like a minor point, but in practice, it means that the tongue does not move around. Get the small details right and other things fall into place.

Cushioning
If you're familiar with the long-running Mizuno Wave Rider line, you will find the Wave Shadow to be more cushioned and less firm than the Riders that came before the current model.
On the road, the shoe feels low to the ground and smoothly cushioned with a soft heel. If blindfolded, I would have guessed that this was a Zoot running-triathlon shoe.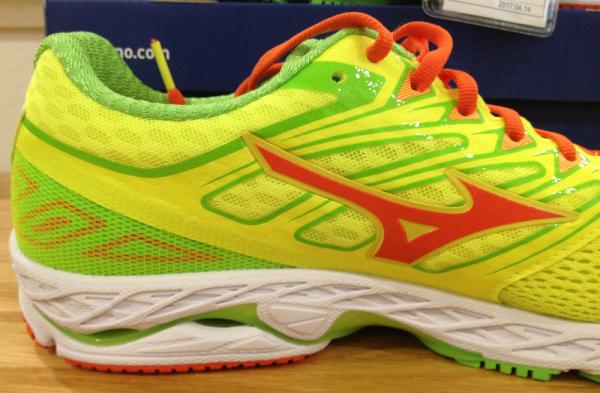 The Wave Shadow's smooth, soft and flexible yet stable ride produces one unexpected by-product on city surfaces such as concrete and asphalt. This shoe is extremely quiet. No slapping, creaking or popping sounds here. Wow.
Performance
As with its predecessor, the Wave Shadow is an exemplary pace trainer.
At slow and medium speeds, it makes for a highly reliable and capable runner. But speed up in the Wave Shadow and you will realize that it is reminiscent of the Wave Sayonara. The DNA/RNA is still there. (In both models, the faster one runs, the lower the shoe feels.)
Although the Wave Shadow is labeled as a neutral trainer, it is quite stable. I found that there was little foot movement while running in the shoe. Minimal pronators and many moderate pronators should be able to train and race without difficulties in the Wave Shadow.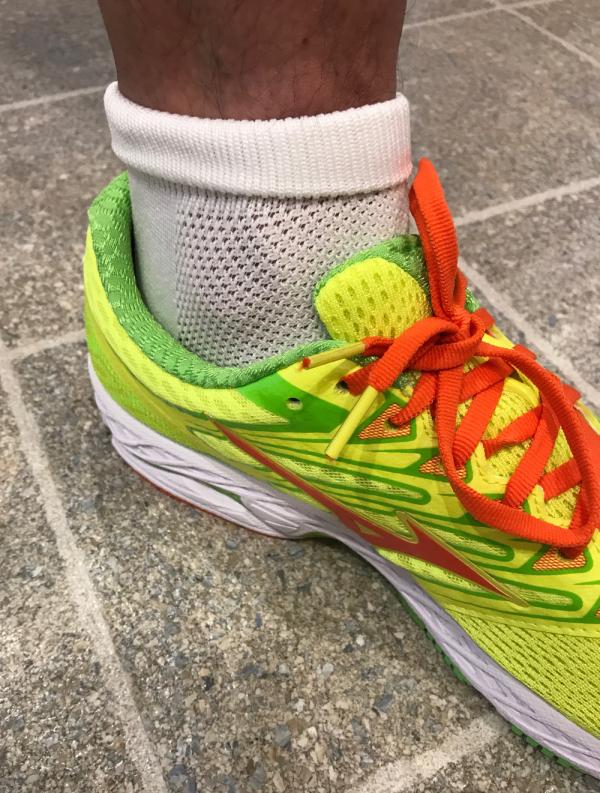 Footstrike
The forefoot on the Wave Shadow offers some beautifully blown rubber. The soft rubber forefoot is not only comfy and a treat to land on, it also offers a good amount of grip. (Mizuno notes that the forefoot offers a "zig-zag pattern for snappy toe-offs.")
That grip lets you confidently plant a foot when turning or landing on some unexpected surface.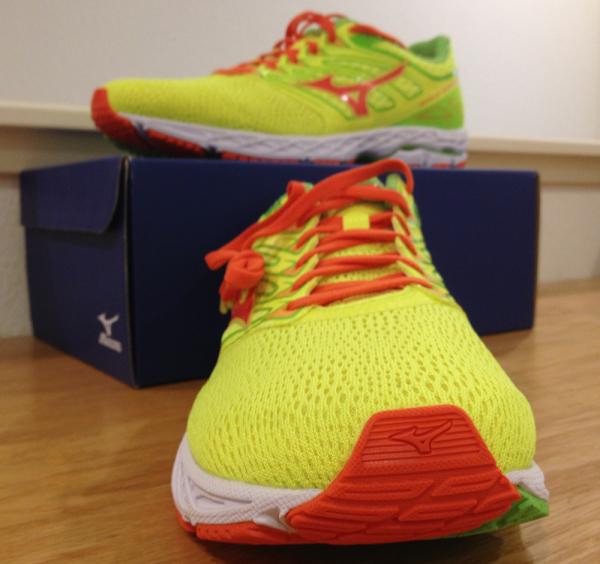 Cloudwave Technology
The Wave Shadow provides for an excellent transition from heel strike on through to the midfoot landing and on to the forefoot.
It provides a bit of a rocker-style feel which is likely due to Mizuno's cloudwave technology. Cloudwave technology is said to provide "added response during the middle of footstrike."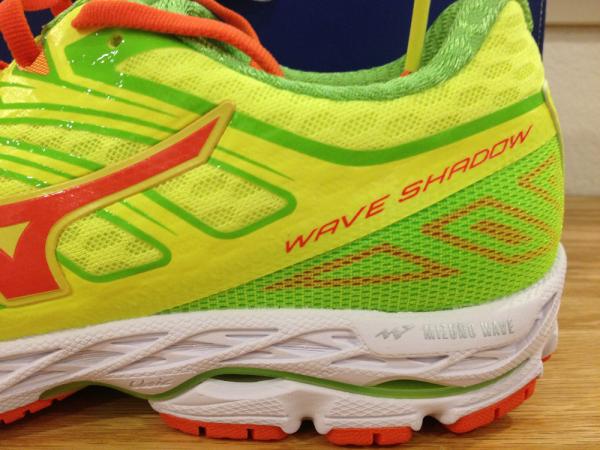 While midfoot runners and heel strikers will be able to run comfortably and confidently in the Wave Shadow, it may not be easy to run on one's toes in this model. But if you're a forefoot-bounding cheetah, stay tuned for our upcoming look at the soon to be released Mizuno Wave Sonic racing flat!
The Verdict
The Mizuno Wave Shadow delivers on its promise of a soft, but tight and snappy ride. It's a comfortable, stable shoe that will serve as a reliable daily trainer for most and should double as a half-marathon to marathon shoe for numerous runners.
The Wave Shadow not only makes for a fine Wave Sayonara replacement, it offers enhanced build features, looks and ride quality at its $110 price point.
Highly recommended.