Who should buy the Mizuno Wave Rebellion Pro
Buy it if you want to improve your personal best in competitions, are a midfoot or forefoot striker, you are willing to try a radical shoe and spend more than usual. Not to mention, you must be someone who doesn't mind getting stared at.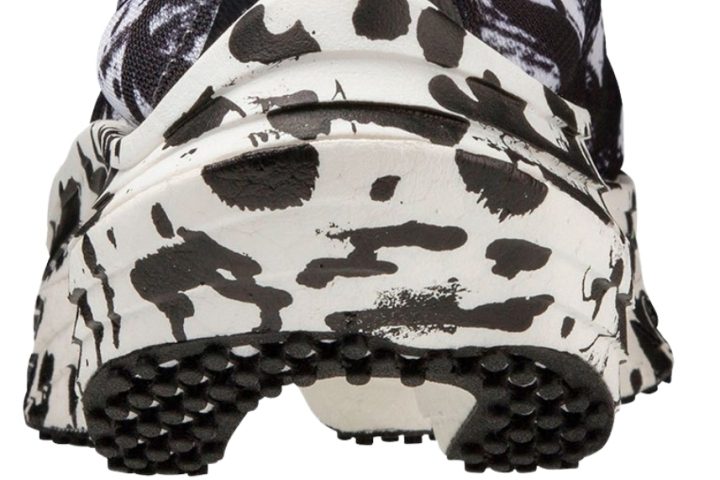 Who should not buy it
Don't get it if you:

Best for steady efforts
For most testers, this is a shoe for training and racing on distances that range from 5k to marathon. All of them agreed it's not great at very fast paces, but it's at home on tempo runs.
Wave Rebellion Pro has a breezy upper
Reviewers found the upper to perform really well. One of them said that "it feels good," and is "extremely breathable," while another runner stated that it is "superb, simple, no-nonsense."

Fit and comfort border on perfection
With a rather narrow toe box, the shoe is definitely best for normal to narrow feet. An expert shared that the "step-in feel is incredible" and to him, it has "easily the best fitting of all the super shoes on the market."
A shocking midsole
The midsole has an impressive design, and testers initially found it a bit awkward to walk and run on it. They agreed that it takes some time to get used to and is not ideal for heel-strikers, as one of them summed up: "you really don't want to land on the heel because it feels like you just walked off a cliff."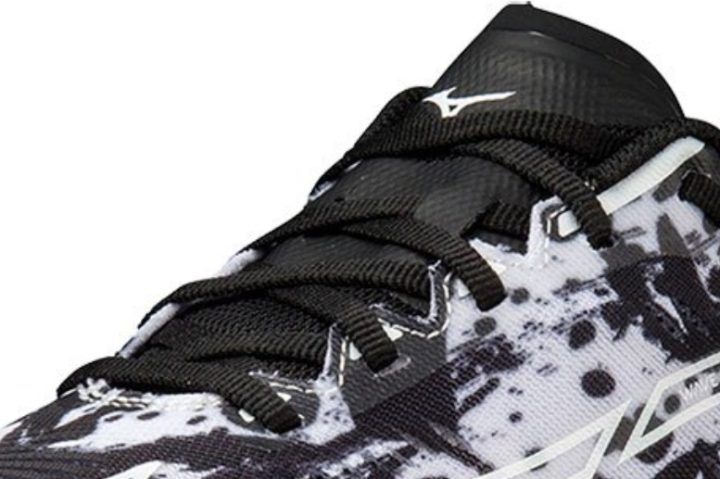 The ride is THE reason to buy it
With its carbon-infused nylon plate (Pebax) and foam that feels "soft-ish but not overly so," the shoe delivers a ride that is extremely bouncy and responsive.
As testers put it:
"one the most fun shoes I have run in"
"you get an immense pop off the toes"
"the ride of this shoe is truly sensational"
"an absolute blast to run in."

Freaky underfoot, but the Rebellion Pro grips
The outsole can look rather intimidating, as it has a deep channel running through it. However, it does a good job and an expert said he had "only confidence-inspiring runs" on it.
Much lighter than it looks
A tester pointed out that, considering that it's massive, "this shoe is shockingly light." The scale says 7.7oz (218g), which is indeed a great result for a model of this kind. For comparison, the Nike Air Zoom Alphafly Next% 2 weighs 8.7oz (249g).
Stability is in line with similar shoes
High-stacked super shoes are generally unstable on corners and the Rebellion Pro is no exception. Yet, considering the competitors, testers found this Mizuno shoe to be acceptable.

Mizuno Wave Rebellion Pro does absorb impacts
The shoe provides huge protection underfoot. Reviewers' comments went from "I don't feel at all beat up after tough workouts" to "vibration dampening is top-notch."
No wear after 90 miles
A tester concluded that the shoe is "highly durable" because he had "90 miles on [his] pair and has still failed to wear through the outsole."
Wave Rebellion Pro is definitely eye-catching
This is not a running shoe you see every day and it literally shocked the reviewers:
"wild!"
"this shoe looks surreal"
"the most radical-looking shoe I've ever held in my hands."
It's also environmentally friendly: the upper is made of 90% recycled content, and the plate is plant-based.
Not an affordable choice
A reviewer underlined that "the $250 price point is tough." It's true that many super-shoes are this dear, but there are also models that you can get for around $200 or even less than that.