The Mizuno Wave Hitogami 4 road racing flat is still with us. However, this will remain true for only a matter of months.
Will its eventual replacement, the new Mizuno Wave Sonic racing flat, enable one to run at what feels like supersonic speeds?
See the verdict below.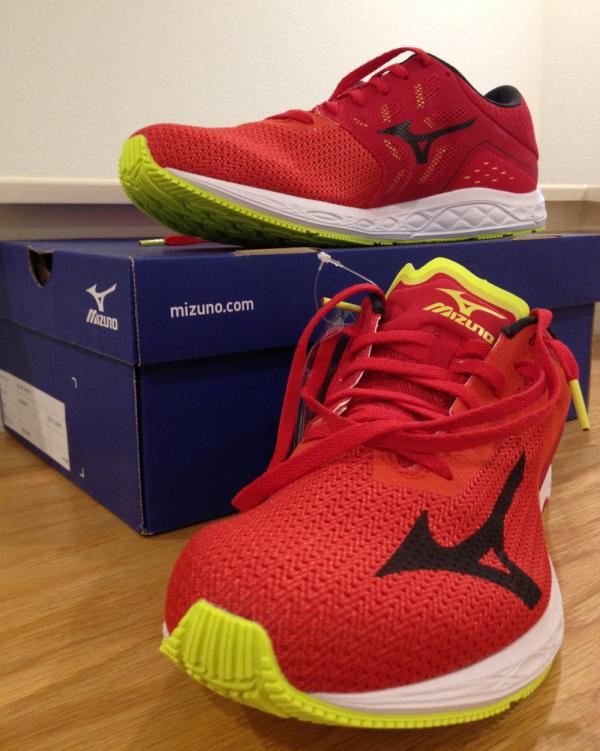 The Wave Sonic in A Nutshell
The new Mizuno Wave Sonic is said to be "a versatile road racing flat…" that delivers "a responsive ride ideal for 5K racing to longer uptempo workouts." (Running Warehouse)
The shoe has a U4icX Wave – a non-visible foam unit located in the midsole. The Wave Sonic's sole is blown rubber, with the exception of a hard rubber X10 segment at the heel.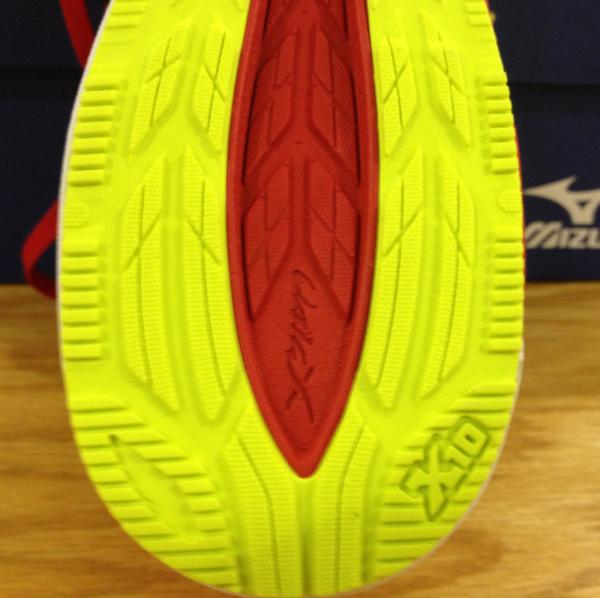 The Wave Sonic offers a 4mm drop, less than half of the 9mm drop found on the Wave Hitogami.
At 7.7 ounces, the Wave Sonic is an ounce heavier than the Hitogami. (While that's not substantive, those drawn to racing flats can be quite picky about weight.)
The Wave Sonic's fit is nice and snug ("a sleek, glove-like fit," according to Mizuno), but one which never feels tight. There's a decent amount of flex in the forefoot, which will please those with inflexible feet.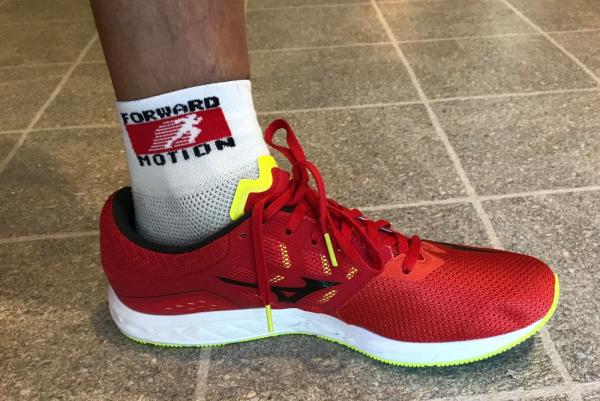 Performance
On city streets and sidewalks, it's readily apparent that the Wave Sonic delivers a nice snappy ride.
It is quite stable for a shoe without a medial post; in fact, the straight-ahead ride is comparable to that on the Asics GEL-DS Racer flat (a model that uses a medial post to reduce slight to moderate over-pronation).
The cushioning is smoothly protective and like other new models from Mizuno, the ride is no longer ultra-firm.
On a school track, there's a good amount of ground feel. But an issue quickly raises its head on the oval. The Wave Sonic does not feel as fast as other flats.
Specifically, it does not feel as fast as running in the Asics Gel-DS Racer or in the Brooks Hyperion. And, frankly, it does not feel as fast as running in the new Mizuno Wave Shadow trainer.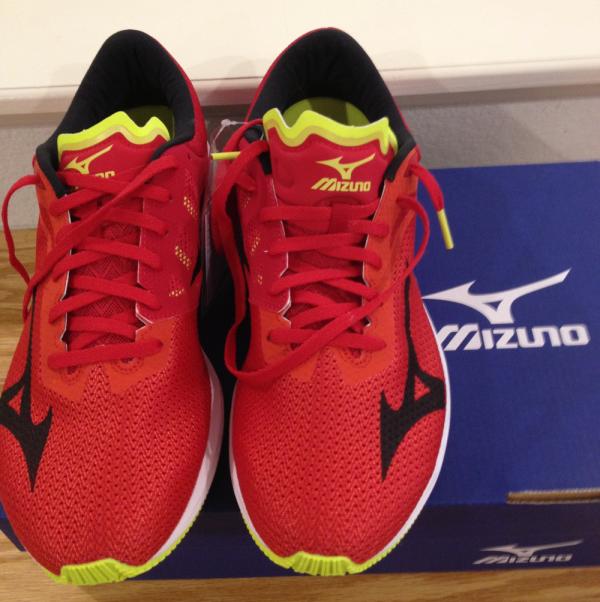 Note: These are not your father's Mizunos!
The fact that the shoe does not impart a sense of running at supersonic speed is unlikely to affect the fast Cheetahs or Bobcats who almost naturally gravitate toward lightweight flats.
But it may be discouraging to the mid-pack runner seeking a magical shoe that at least imparts the illusion of speed.
I think the low heel drop is a major factor here. It keeps the feet anchored close to the ground.
Those who like more minimalist shoes will be pleased by this, but natural high-steppers and heel strikers may find it to be problematic.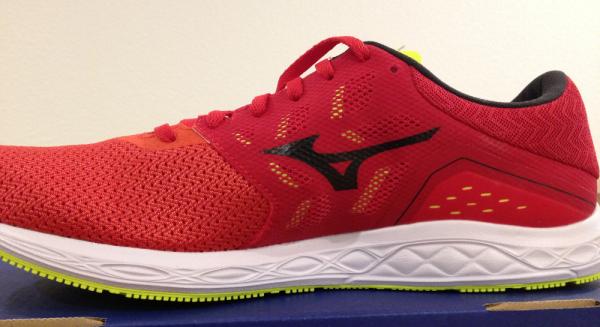 The Wave Sonic provides an admirable amount of bounce back, but this seems to dissipate pretty quickly.
There's not a sense of forward motion momentum ramping up, as one can readily experience in the Wave Shadow.
Another factor is that the heel surface on the Wave Sonic is soft and indistinct. It is quite difficult to feel heel plants and this leads to an inability to sense one's pace in the shoe.
Cushioning
While the Wave Sonic provides a fine level of cushioning – comparable to that on the New Balance 1400 v5, it does not appear to be quite as protective.
I experienced tenderness in my feet on the days after running in the Wave Sonic. Perhaps the Wave Sonic could use an additional half-ounce of foam in the midsole of each shoe.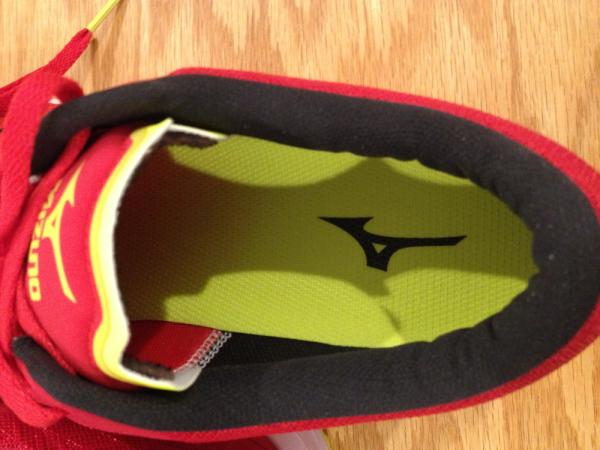 Durability
The sole of the Wave Sonic appears to offer admirable levels of durability. However, the heel area looks to be vulnerable.
It may be feasible at some point to add a patch of reinforcing, tough rubber over the existing X10 heel surface.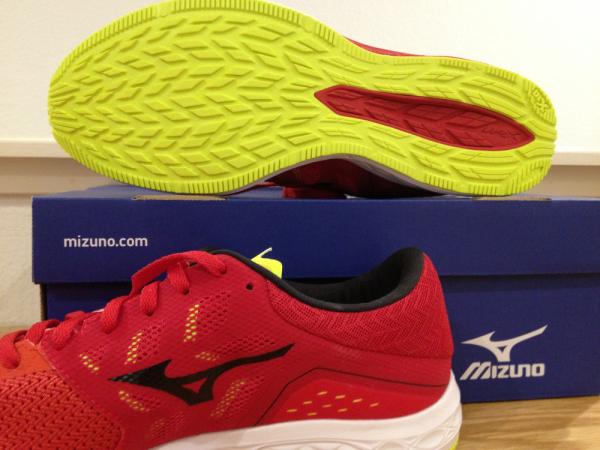 Shoe Rotations
Some runners like to use different shoes for different purposes, using three shoes in what's called a rotation.
For Mizuno loyalists, the Wave Sonic is a good choice for a speed training and race day shoe.
The new Mizuno Wave Sky (11.1 ounces) can be used for recovery days, and the Wave Shadow (8.9 ounces) makes for a superb choice as a daily trainer.
Non-brand loyalists might augment the Wave Sonic with the Reebok OSR Harmony Road (10.7 ounces) for recovery days, and the Jack of all trades Adidas PureBOOST DPR (9.2 ounces) as the daily trainer.
Responsiveness – B+
The Wave Shadow provides what I would term as light responsiveness.
Stability – B+
The Wave Shadow is far from lacking when it comes to stability.
Cushioning – B- to B
I've run in the Wave Hitogami which provides a high level of road feel; so much so that some runners were hesitant to run farther than a 5K in it.
The Wave Shadow provides enough smooth cushioning to facilitate 10K and further runs.
Speed – C- to C
In practice, the Wave Sonic can and will provide those of fleet feet with fast times. But it does not deliver a sense of warp speed. And for some, perception is reality.
Overall Verdict
The Wave Sonic is a stunning looking comfortable and well-built road racer flat from Mizuno. Although it's not the fastest feeling flat on the market, it's very reasonably priced at $100.
Most runners should be able to use the Wave Sonic on race day for 3.1 to 13.1 miles. Light, naturally gifted, runners may strap on a pair to quickly add 26.2 miles to the odometer.