Mizuno's latest Wave Rider (version 20) is a great shoe for those who strike mid foot and for those heel strikers who do not pronate. It offers many technical similarities and many incremental improvements over the previous iteration.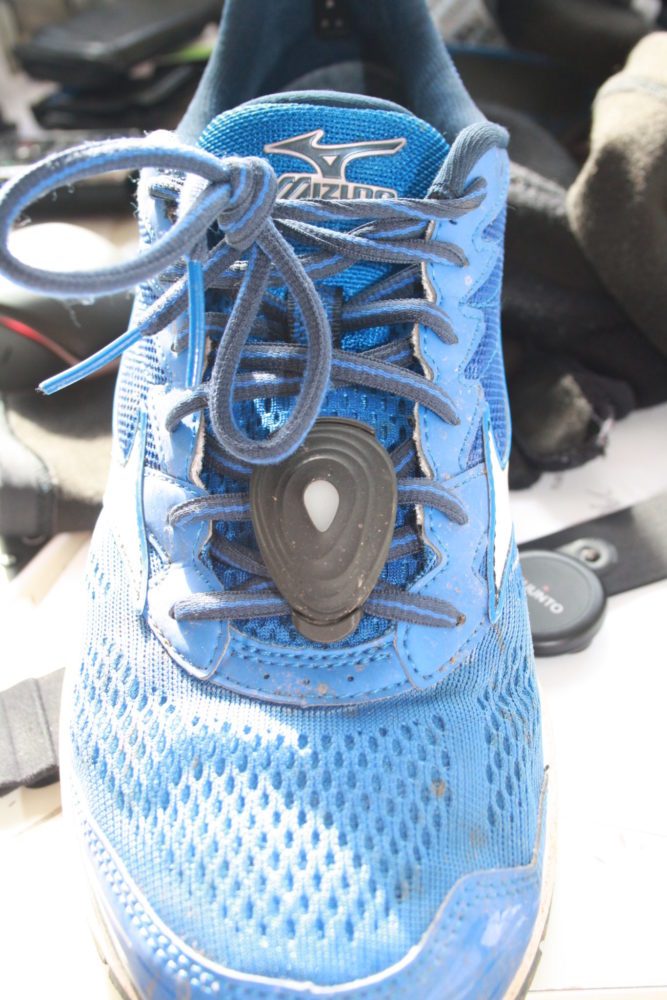 Construction
In many ways the construction is slightly simplified with one less element to the 'wave' plate - the SR Touch component is removed at the rear. The feel of the impact is nearly the same as previous versions despite some further changes to the Smooth Ride (SR) component in the mid-sole. The heel construction of the upper is and does feel slightly different to last year with more space around the ankle bone.
The bottom-line is that it is a similar feel and a similar performance to last year.
Performance
I could be critical about a lot of things. There's the  apparent firmness of a midfoot landing, the slightly slippery inner heal material (my runscribe sometimes pops off.... grrr), or the slightly modified tread pattern but I'd be nit-picking. It's still a great shoe.
You should get well over 500 miles of cushioned use out of them, maybe a little less if you are particularly heavy-footed or heel strike. Maybe a lot longer if you are the sort of person that waits for your shoes to fall apart ;-).
Durability
The Mizuno Wave Riders are very well constructed for longevity. If you closely inspect the tiny details of the shoe like the stitching, you will clearly see that it exudes quality. The Wave Rider has been a great shoe for as long as I've used them - which is over 5 years.
Mizuno's technical specs do subtly change each year but my size 10s came in at just over 305 g and the ramp is unchanged at 12mm (31mm heel less 19mm forefoot; aka heel-toe offset).
Conclusion
They are perfectly fine to be used as your only pair of running shoes but I would have a slight preference to rotate them with either a Mizuno Wave Inspire and/or Brooks Ghost.
They are still able to contribute a PB/PR for most people over 5km to HM distances. If your current pair are well past their first birthday then you've probably seen the best of days in your current shoes. It's time to demote them to 'with-jeans-not-lycra' usage.
If you liked the previous Wave Riders then I would say just go and choose the snappiest colour and let paypal do the hard work. Just buy the same size as last time, assuming it fitted fine before.