Who should buy the ASICS Gel Kayano 27 MK
Get the ASICS Gel Kayano 27 MK if you are looking for a stability shoe for long distance and marathon races.
This is a great choice for heavy or maximalist runners (with overpronation) who need a daily running companion.
A reliable stability shoe that delivers
The ASICS' Kayano series is a popular running and all-day wear shoe among stability users. The Kayano shoe line gets better each time a new update is released.
Some users agree that the ASICS Gel Kayano 27 MK is a well-made running shoe with sturdy materials from top to bottom
Gel Kayano 27 MK offers a comfortable underfoot feel
According to most testers, the shoe has a nice, comfortable underfoot feel. A few runners find the overall fit snug.
Expert reviewers mention that the shoe delivers the right amount of stability expected from the Kayano model.
Less supportive than the original Kayano 27
A few runners notice that the mesh knit upper is less supportive compared to the engineered jacquard mesh used in the original Kayano 27.
Those who have tried the other versions of this ASICS running shoe mention that the midsole of the Kayano 27 MK is soft and lacks the traditional Kayano feel.
Not for heel striking neutral runners
If you are a neutral runner, as well as a heel striker, who look for a new pair with a little bit of stability, the ASICS Gel Kayano 27 MK is not for you.
It would be best to get a stability shoe that comes with a guide rail technology.
Helps correct overpronation issues
Professional reviewers who have heavily tested the Gel Kayano 27 MK highly recommended the shoe for those who have a lot of overpronation issues.
Moreover, for forefoot striking neutral runners, this shoe is also highly suggested as it also offers value and a bunch of benefit for them.
Reduces ground impact
The upper of the Kayano 27 is redesigned to keep feet cooler and the sole more flexible than the previous model. This allows for a smoother ride.
When running a longer distance, runners will eventually slow down and the heel is more likely striking the floor. This is when the runner is taking in the most shock. The GEL is there to help reduce that ground impact.
ASICS Gel Kayano 27 MK offers an airy coverage
Based on some comments, the midsole is very responsive. Many buyers admire the mesh knit upper that provides the foot an airy coverage.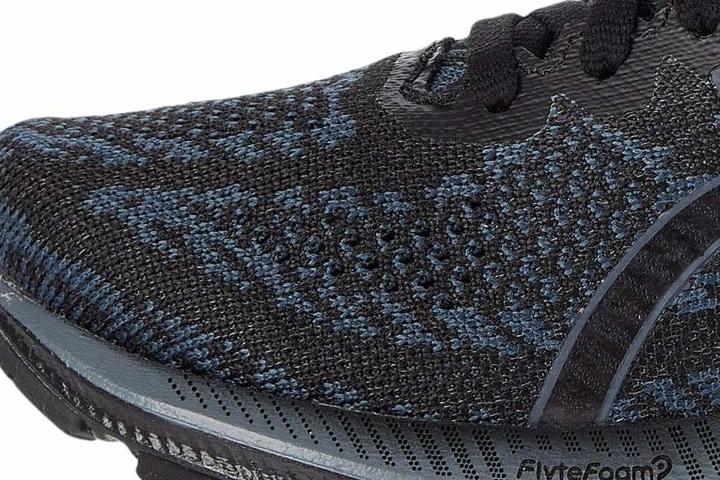 Those who bought the women's version find the Kayano 27 MK lightweight.
Compare popularity
Interactive
Compare the popularity of another shoe to ASICS Gel Kayano 27 MK: