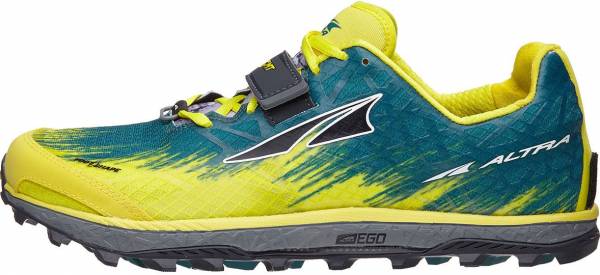 The Altra King MT 1.5 was mostly well-received. Trail enthusiasts were happy with its adaptable build, having used it in various outdoor conditions and activities. Underfoot protection was also appreciated as the midsole offered sure assistance over the rough ground. A few complaints were directed at a few of its components, but they're not too divisive or deal-breaking.
---
Verdict from 8 experts and 100+ user reviews
5 reasons to buy
The performance of the Altra King MT 1.5 was versatile; people noted that it functioned well over a variety of surfaces.
The protective rock plate gained fans; they noted that effectively shielded the foot from stones and rough topography.
Those who have tested this shoe felt that the close-to-the-ground platform kept them steady.
Grip was sure with the aggressive outsole configuration, based on several comments.
The width profile accommodated the usual fit preferences of consumers.
2 reasons not to buy
The midfoot strap was a bit restrictive, some consumers claimed.
A couple of reviewers felt that the toe bumper was too thin to be reliably protective.
Bottom line
The Altra King MT 1.5 was mostly well-received. Trail enthusiasts were happy with its adaptable build, having used it in various outdoor conditions and activities. Underfoot protection was also appreciated as the midsole offered sure assistance over the rough ground. A few complaints were directed at a few of its components, but they're not too divisive or deal-breaking.
Best price from 50 shops
We earn affiliate commissions at no extra cost to you when you buy through us.
81% say it's true to size.



Our reviews
Altra stepped their game up with the 2018 King MT 1.5 from its predecessor the 2017 King MT.
Altra's innovative "zerodrop" cushioned platform aids the ability to practice optimal biomechanical alignment by creating an equal distance from the heel and forefoot to the ground.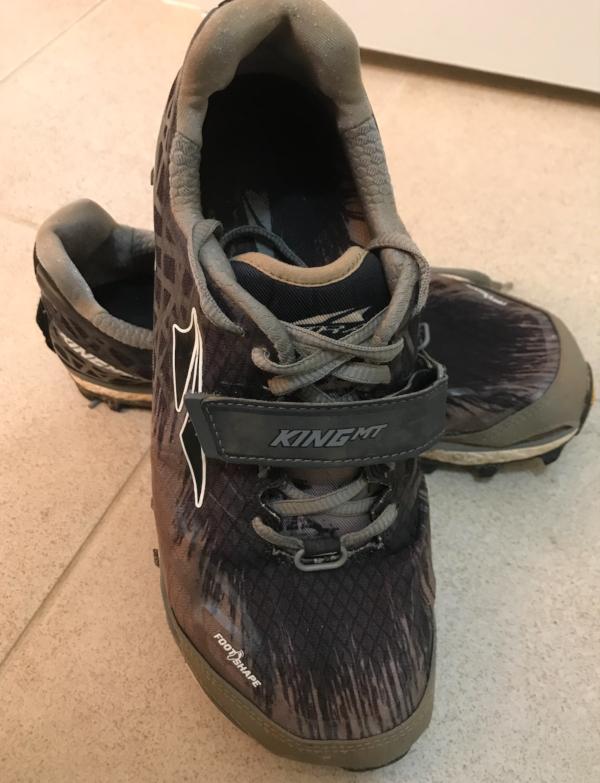 But let's get down to the nitty-gritty on these gnarly shoes that aren't just called "Kings" for nothing!
Don't let the look of these shoes deceive you. At first glance, I know you probably had the same reaction as I did. What's up with the strap? Don't worry, we'll get to that!
Upper
At first glance, in my opinion, it's easy to overlook the King MT 1.5. They don't appear to be as aggressive as they actually are compared to the previous model. The midfoot strap has some improvements with not only size but placement. I found this to be incredibly helpful.
Ok, so, aesthetically-speaking, it's not my favorite thing about the shoe. I can understand where they were going with functionality because the intended purpose of the strap is designed to lock your foot into place.
It does an 'okay' job at that when you lock the strap down correctly. It might take a few tries to get it to where it feels right. Not the worst thing in the world.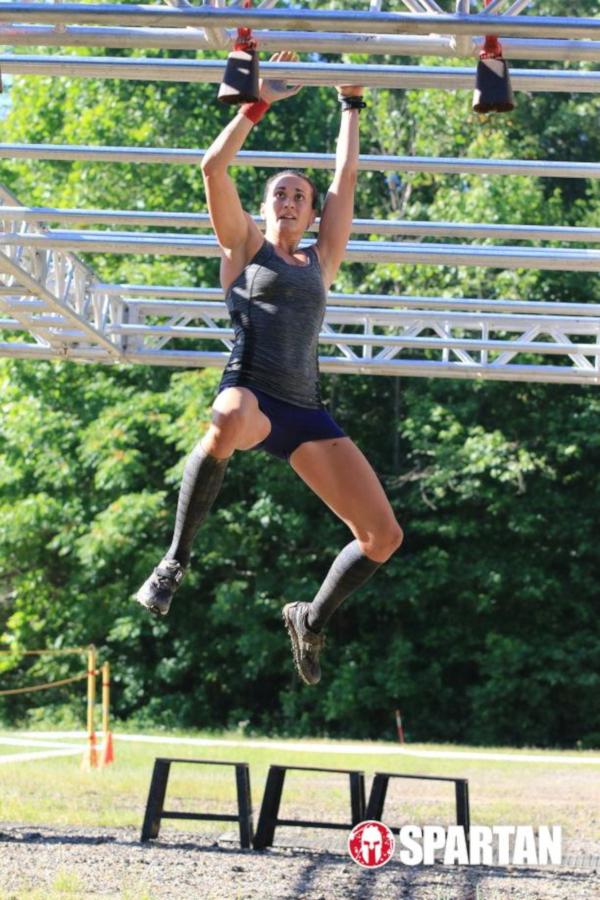 Performance
Advancements were definitely made in the quick-drying nylon and TPU overlay.
Obstacle course racers are always concerned with a shoe's ability to shed water. Well, these shoes have you covered! I was beyond impressed how well they shed water completely.
If you've raced a Spartan Race you know for the dunk wall or infamous creek crossings it sure does come in handy to have shoes that completely shed water!
I didn't use the hook-and-loop gaiter tabs, but they are there to keep additional debris out if you choose to add gaiters.
Outsole
Being an obstacle course racer, my primary concern is always the grip.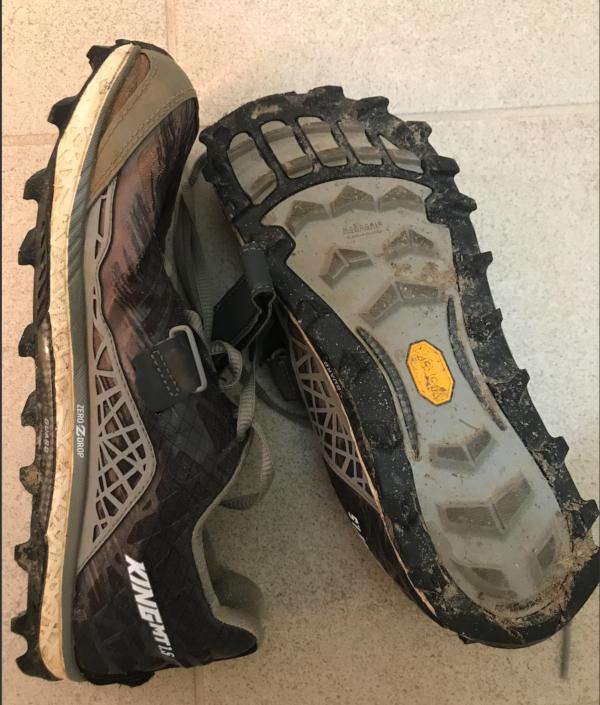 Channel your inner mountain goat because the grip on these puppies due to the extra deep lugs are insurmountable!
The grip is definitely my favorite aspect of this shoe by a margin. Equipped with Vibram Megagrip, these shoes do just that.
The sticky rubber allows you to grip on any rugged terrain, wet or dry. The lugs aren't placed randomly either; they're strategically placed beneath the metatarsals to provide the best traction with each step.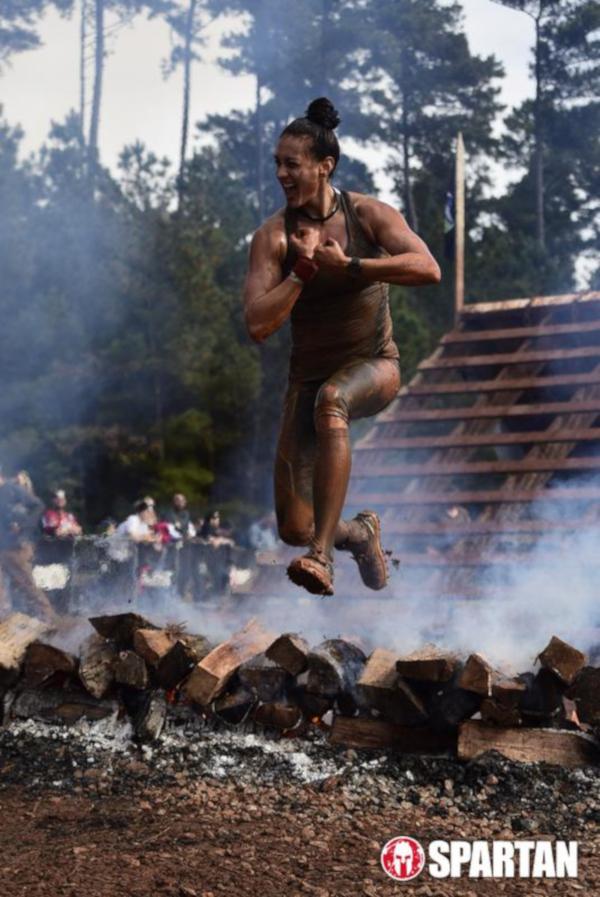 I've taken these shoes on dry rocky rugged terrain, as well as sloppy/slippery wet clay muddy terrain and these shoes were right on par in the grip department. I'd give them a 10/10 for grip, that's for sure!
Midsole
Beyond the barefoot zero-drop platform, these shoes are designed for a natural feel.
Altra's are known for their very wide toe boxes. This allows for complete toe splay and ability to completely power off your toes to maximize your run performance. I mostly noticed the benefit of this feature when I was working uphill climbs because I could really dig deep in these shoes.
Comfort
I applaud the comfort of these shoes. Without compromising responsiveness, the King MT 1.5 have a lightweight EVA foam fully-cushioned midsole.
Frequently on my runs, I transition from road to grass, gravel, and to trail. I wouldn't recommend using these solely for road runs, but even with the massive lugs it was really comfortable to briefly run on the road. This gives them an A+ for versatility.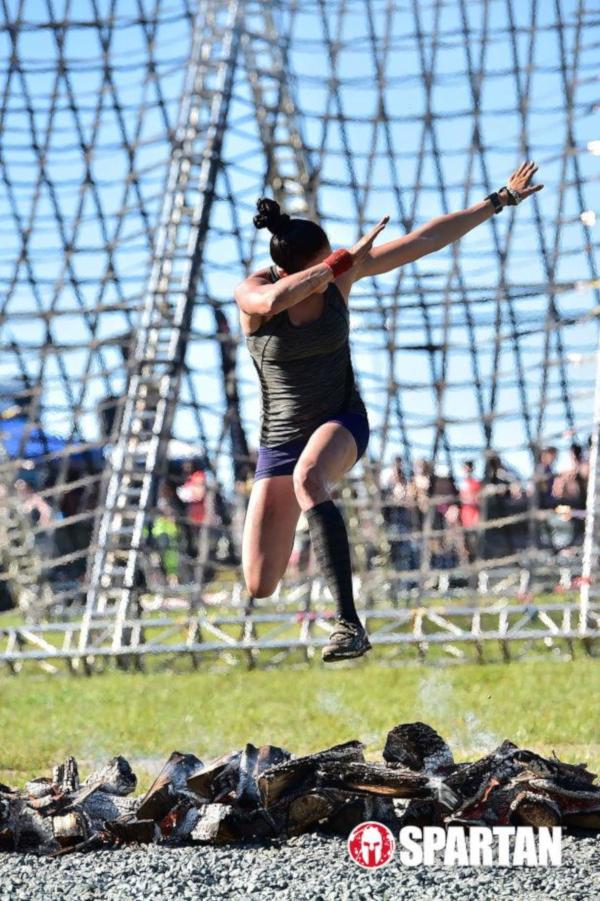 Special Features
I have no idea what to call this special feature, but it's really neat. The heel cup of the shoe has an interesting downward texture that I believe is designed to keep your sock and heel locked in place. For lack of better terms, it's almost like "shark-skin."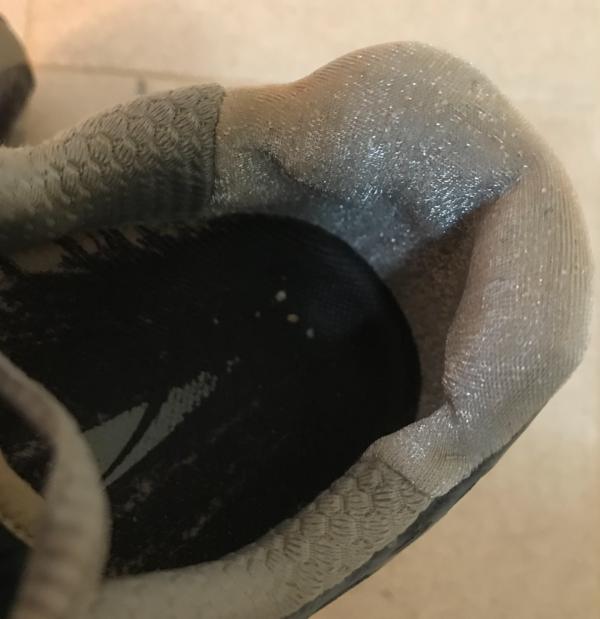 Also, I loved that these shoes came with their "Fit4Her" technology. Meaning the shoe was designed to complement the female anatomy of the foot, which differs from that of males.
I love that Altra takes the time to pay attention to details like this. It makes them a stand-out for sure from the competition.
Sizing
Sizing was right on par and true to size, no issues here. My husband, on the other hand, wishes that he ordered a size down. He has a somewhat narrow foot and felt that the shoe was too roomy and would have preferred the shoe to have more snug.
So, depending on your foot shape, you might want to try them on before you buy them to see which size is best for you.
Improvements
For the most part, these shoes are great and I have only a few qualms with them.
The grip is absolutely phenomenal, especially on the uphill climbs, but it gets dicey on the downhills due to the insole. To no avail, the insole would roll up on me and jam to the front of the shoe on steep downhills. It even would roll to the side on steep or even sharp turns. Yikes!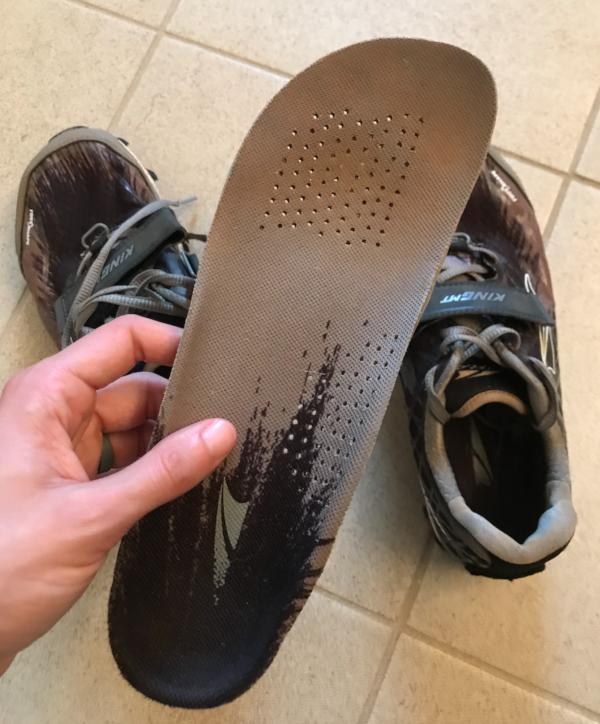 I suspect this happens because of the roominess/wideness of the shoe? I suppose you could remedy this by replacing the insole with perhaps your own. If there was a way for Altra to completely secure the insole to the footbed that actually would be the best option.
In addition, this shoe does poorly with sharp turns. The idea of the wide toe box for toe splay is great but becomes cumbersome when you need the shoe to perform sharp turns on trails with switchbacks.
It's almost as though my foot and the shoe are trying to do two different things, leaving my foot feeling unstable during those times. Knowing this about these shoes, I'm picky about what trails and races I choose to use the King MT 1.5 for. For less technical terrain, they're the right shoe for sure.
Pros
Outstanding grip on any surface (rocky, muddy, sandy, etc.)
Sheds water like a boss
Comfortable ride
Sheer innovation of Altra's behalf
Cons
Pricey ($140)
Insole slips on downhills
Shoe feels unstable on sharp turns
Aesthetics could be better(but this is minor)
Conclusion
Altra has great innovative thinking with the design of these shoes, but with a few small improvements they can change trail running and obstacle course racing indefinitely!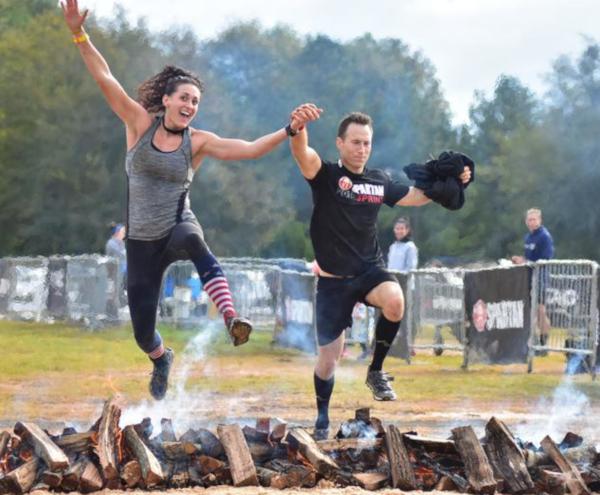 Updates to Altra King MT 1.5
The Altra King MT 1.5 is a trail shoe that's meant for runners who have neutral pronation. The upper unit makes use of a reinforced mesh that's intended to shield against wear and tear. Contrary to the 1st iteration in this series, the midfoot strap of this version encompasses the foot more, giving it a lockdown wrap that's more on-point.
An aggressive outsole configuration helps in tackling the unpredictable terrains. Claw-like gripping lugs permit confident strides over rocky and muddy paths. Upward and downward routes are also the domain of these protrusions.
The King MT 1.5 has a foot-shaped design that allows the natural curve of the foot to ease into the interior chamber. A zero-drop midsole that features an energy-returning foam further encourages a barefoot-like ride.
Size and fit
Standard measurements were used in the making of the Altra King MT 1.5. When it comes to the sizing scheme, it adheres to the usual preferences of consumers. Regarding width, the women's version has the B – Medium option while the men's iteration features the D – Medium variant.
The shoes in the Altra stable have a Natural Foot Design, which means that the façade and the platform both have a natural curve that mimics the natural curvature of the human foot, thus enabling a snug yet secure fit.
The women's iteration makes use of the Fit4Her™ technology, a custom-built design that accommodates the natural shape and dynamism of women's feet.
Outsole
Vibram MegaGrip® is a rubber compound that's used to protect the rest of the platform from wear and tear. It has a sticky nature to help it adhere to the movement of the runner about the surfaces.
The TrailClaw™ gripping lugs, also used in the Altra Superior 3.5, are claw-like protrusions that face different directions. The purpose of these nodes is to heighten surface grip, whether on the dry or muddy ground.
Midsole
The midsole unit of the King MT 1.5 utilizes the Altra EGO™, a full-length compound that carries the foot throughout the running session. It has a reactive nature to permit springy takeoffs and cushioned landings. Moreover, it is designed to withstand impact shock and sagging.
A 4mm Contour Footbed adds a bit more cushioning to the underfoot. It's molded to provide support to the arch and other crevices that don't usually get attention.
Upper
Ripstop® is a durable mesh that's meant to stay strong amidst the harsh and unpredictable elements on the trails. It's configured to have a more prominent draining capability, a trait that's not too evident in previous iterations.
Footlock™ is a midfoot strap. Its goal is to help secure the foot and prevent it from wobbling inside the Altra King MT 1.5. Also, it now encompasses the medial side more, thus delivering more security.
A traditional lacing system sanctions the runner to tighten or loosen the coverage. It fundamentally gives a snug yet customizable fit.
The inner wall makes use of a neoprene sleeve. The purpose of this material is to provide an in-shoe experience that's free of skin irritation or hot spots. Runners can effectively wear the King MT 1.5 without donning socks first.
Popularity
The current trend of Altra King MT 1.5.