The best selling point is that these shoes are like nothing else you can find on the market. Altra definitely makes unique shoes that are stylish but extremely functional. The Altra Escalante Racer is a shoe built for longer distance races such as half marathons and marathons. As a training shoe, it makes for the perfect tempo companion. If you're a fan of minimalist shoes but still want enough protection underfoot, this is a perfect choice.
Pros
Roomy toebox
Breathable
Lockdown
Nice design
Light
Altra Escalante Racer review
As the name suggests, this shoe is a much more stripped-down version of Altra's popular shoes, it's predecessor - the Escalante range. I do make several comparisons to the Escalante 1.5 in this review.
I've logged over 200 km in these shoes and here are my impressions.
Spacious, accommodating toebox
The Altra brand is famous for its Foot Shape Toebox. As a frequent sufferer of fat foot-itis and having to search for 2E or 4E shoes, the Altra range makes for a very accommodating fit.
The extra room in the forefoot you get due to their FootShape Toe box makes their brand one of my go-to for any type of long run. It is extremely accommodating (foot splay) deep into those long runs.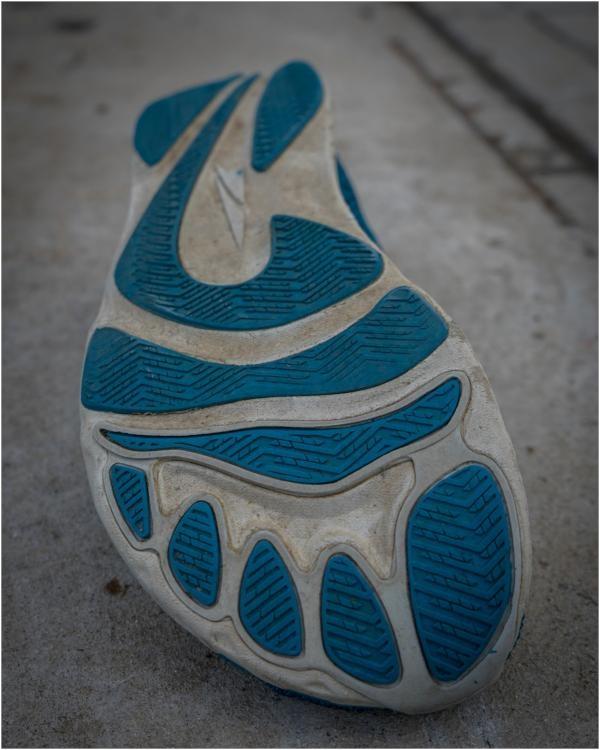 Breathability is awesome in the Escalante Racer
The shoes have a visibility perforated upper that has fantastic breathability and is also sturdy enough to provide a snug fit.
The design of the upper allows for constant airflow, reducing the amount of sweat build up which can be quite a lot of discomfort in other shoes.
Compared to the Escalante range, the upper is definitely one of the major improvements. It is much more reinforced, making it less flexible.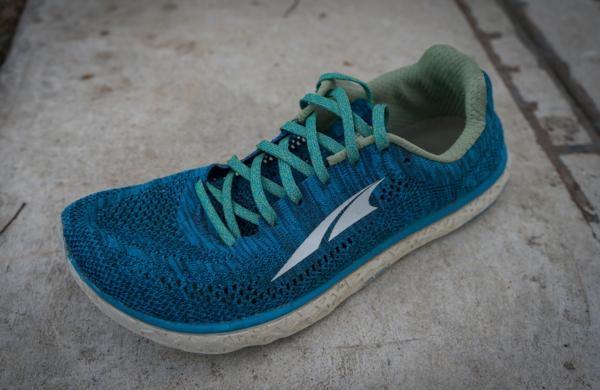 No slippage issue
This means that it doesn't quite contour to your foot like the Escalante 1.5, but it does solve one of the biggest issues - slippage. It gives you a lot of confidence in turning corners or making sudden changes in direction.
One pitfall is that due to the sturdiness of the upper, thick socks are needed. Wearing thin socks, I did experience some uncomfortable abrasion from the harder upper.
Felt firm for the first 20km
Straight out of the box the foam was very firm, almost too firm. But reaching over 20 km, the foam finally started to break in and though it retained a slight firmness, it started to feel much more bouncy.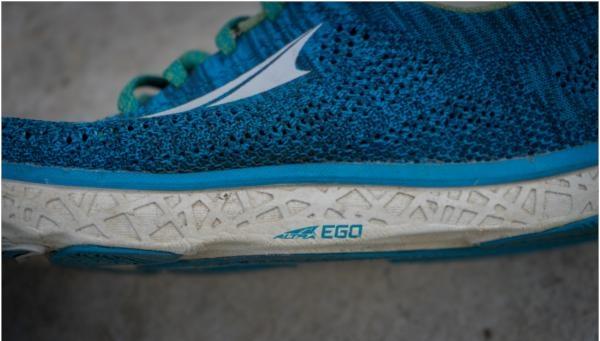 For those that have worn the Altra Escalante's, there is 2mm less stack height on this shoe. But don't let that fool you. It feels completely different underfoot.
Unlike the Escalante range, these shoes are very firm underfoot. That is because the 2mm that was removed provided much of the pillow softness to the Escalante.
Light minimally cushioned heel collar
I loved how they removed much of the unnecessary cushioning that was present in the Escalante 1.5.
This makes for a much more snug fit around the heel and makes it feel very secure. I have experienced 0 heel slippages in this shoe.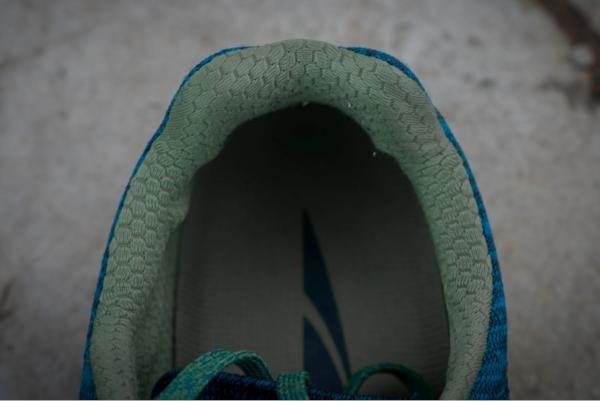 Well-built tongue
There's not much to say about the tongue other than to say that it is no-nonsense. It is a thin, soft piece of lightweight material.
It provides just enough protection from the laces. The tongue also features a handy tab to tuck your laces away.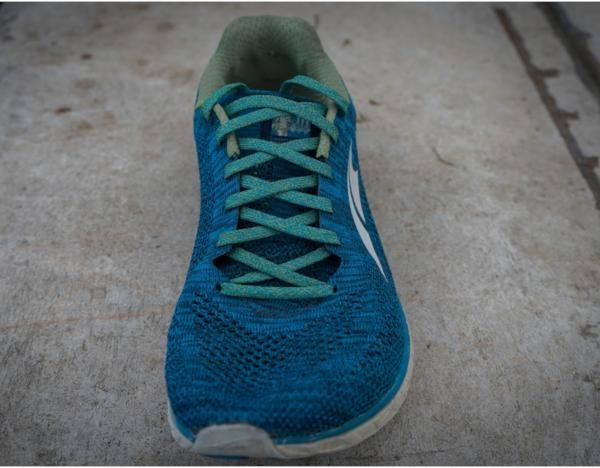 The Escalante Racer looks fantastic
Who says design doesn't matter? If you feel fast, you'll run FAST. These shoes have one of the coolest designs on the market.
Altra releases a different colourway of different marathons across the world and sold as "limited edition." I have the Singapore model but my other favourites are the Berlin and NYC models. They look absolutely fantastic.
If not for the awesome features of the shoes, you might as well buy them as an art display.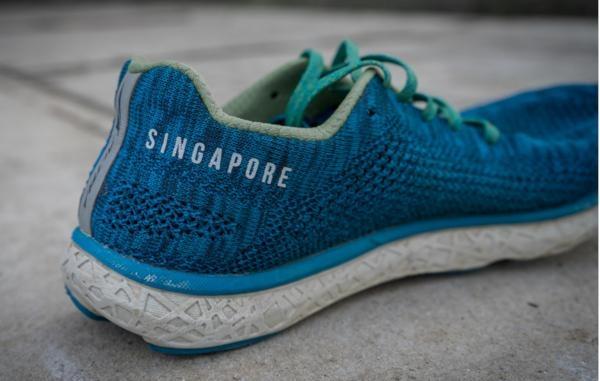 It is xpensive
These shoes do come at an expensive price tag and this is the biggest drawback. Given that these are made as limited release shoes, and the design and colourways are absolutely beautiful, I can almost forgive the price tag.