Who should buy the Nike In-Season TR 7
The In-Season TR 7 is sleek footwear by Nike that has both style and functionality. Its stylish design can easily get along with most work and casual clothing while the materials used can bear intense workout activities. It is a solid choice if:
During your workout sessions stability has been a challenge and want to see some improvements on it.
If you are into various types of activities such as cross-training, weightlifting, Zumba, yoga, Pilates, walking, and running.
If you have a wide foot dimension.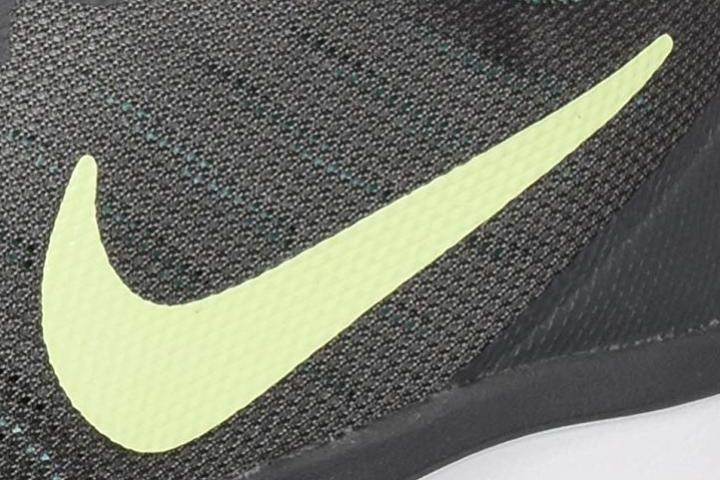 Durable multisurface outsole
The exposed midsole makes up most of the In-Season TR 7's outsole. This material withstands the wear and tear associated with use.
Rubber pods are placed in high-impact zones for enhanced protection. They also ensure traction on different types of surfaces.
Flex grooves facilitate natural flexion of the forefoot. By bending in the right areas, they make sure that the natural flexibility of the foot is not hindered.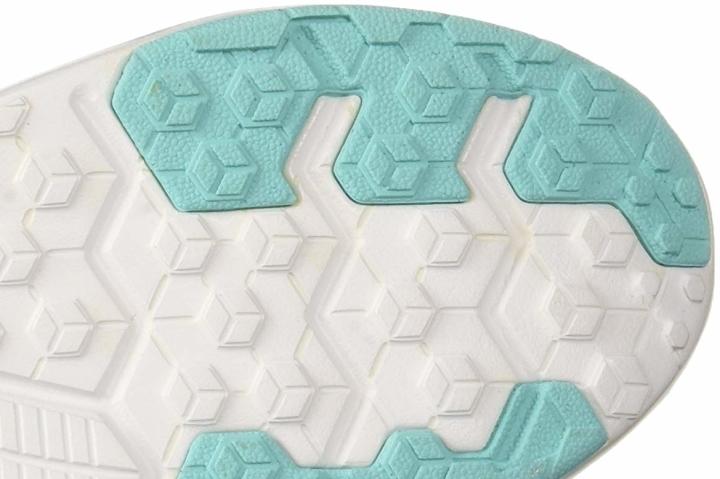 Dual-density cushioning
The In-Season TR 7 features a dual-density midsole. Two types of foam, a firm one and a soft one, are wedged together strategically which encourages the foot to move naturally. The high-density foam is located in the lateral and medial areas that prevent too much rolling in or out of the foot. The softer foam acts as a cushion that muffles the force of impact.
A memory foam lines the footbed of the shoe. The combination of polyurethane with other chemicals gives it a squishy yet robust disposition. The heat of the foot softens the material, allowing it to take the shape of the foot delivering a customized underfoot experience.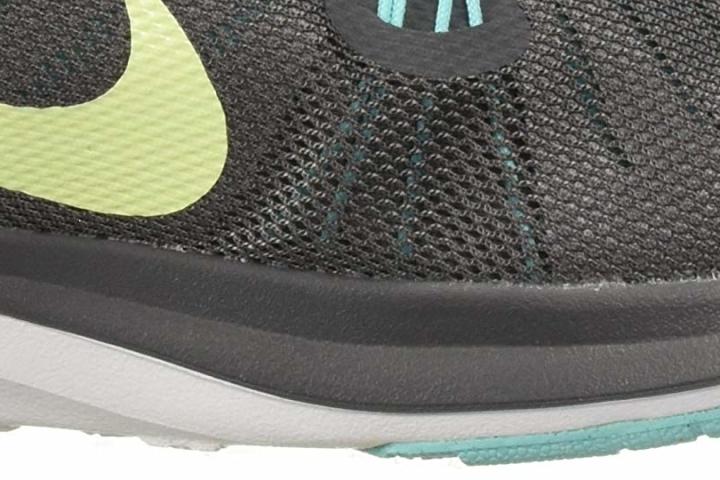 Breathable upper
The Nike In-Season TR 7 utilizes a breathable mesh fabric that ensures ventilation, therefore preventing the overheating of the foot. Synthetic materials reinforce the upper, maintaining its structure while providing adequate support.
Snug lacing system
The lace-up closure now features Flywire, a thread developed by Nike that supports the foot and prevents it from slipping out. In this model, the Flywire is evident in the second eyelet that's closest to the toe box. It locks down the broadest part of the foot and provides support during lateral movements.
Round laces pass through a small slot on top of the slightly padded tongue that prevents it from moving out of place during workouts.
Supportive ankle section
The collar sits low, allowing the ankle more freedom to move. It is lightly padded which prevents chafing of the Achilles and keeps the back of the foot from accidentally slipping out.
Smooth fabric lines the inside of the shoe. It delivers a wall that prevents friction between the foot and the upper unit.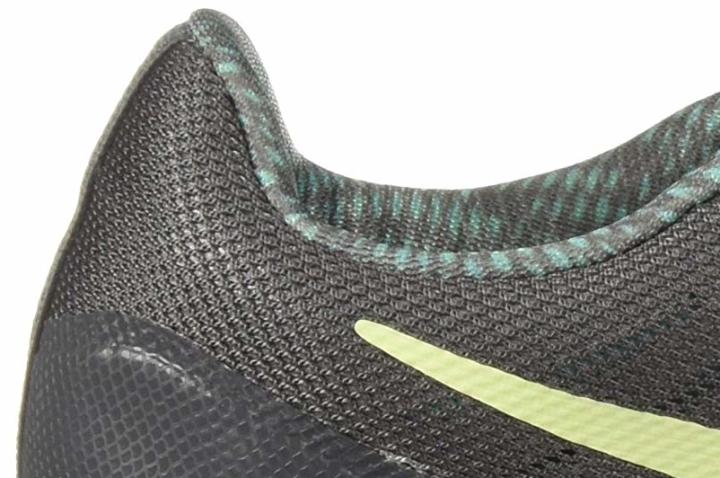 Compare popularity
Interactive
Compare the popularity of another shoe to Nike In-Season TR 7: