7 Best Nike Workout Shoes in 2023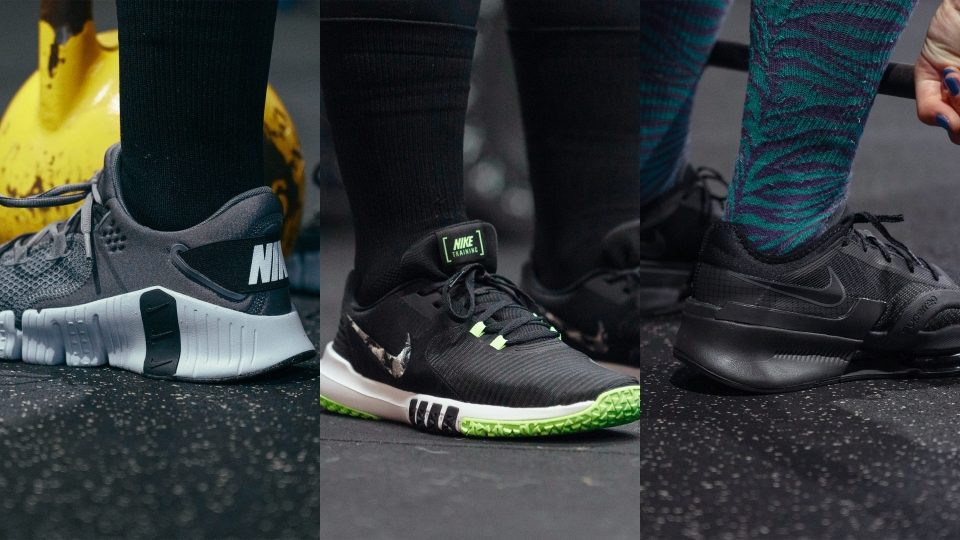 We earn affiliate commissions at no extra cost to you when you buy through us. Why trust us
Whether you need a new pair that can handle your high-impact workouts or all-around gym shoes for studio fitness classes, Nike offers some of the best-rated workout shoes on the market. The Swoosh models come with cutting-edge technologies to ensure smoother forward motions during workouts.
Whatever training style and specific fitness needs you have, there's an ideal pair of Nike workout shoes that's fitting for the way you prefer to train. Your great options include the Free Metcon series, Varsity Compete, and budget-friendly options like the Nike MC Trainer.
Here at RunRepeat, we want to help you choose your workout shoes well. To do that, we've reviewed 40+ of the best Nike workout shoes that we all have tested. After hours of performance tests, we've highlighted our top favorites in different categories.
Comparison of the 7 best Nike workout shoes
| | | | | | | | | |
| --- | --- | --- | --- | --- | --- | --- | --- | --- |
| Best | | | | | | | | |
| CoreScore | | | | | | | | |
| Users rating | | | | | | | | |
| Experts | | | | | | | | |
| Best price | | | | | | | | |
| Ranking | | | | | | | | |
| Popularity | | | | | | | | |
| # of colorways | | | | | | | | |
Nike is a well-respected brand in the workout footwear market and is known for producing shoes that are comfortable, supportive, and performance-focused. Whether you're a seasoned athlete or a beginner, Nike has a workout shoe that is designed to meet your needs and help you perform your best.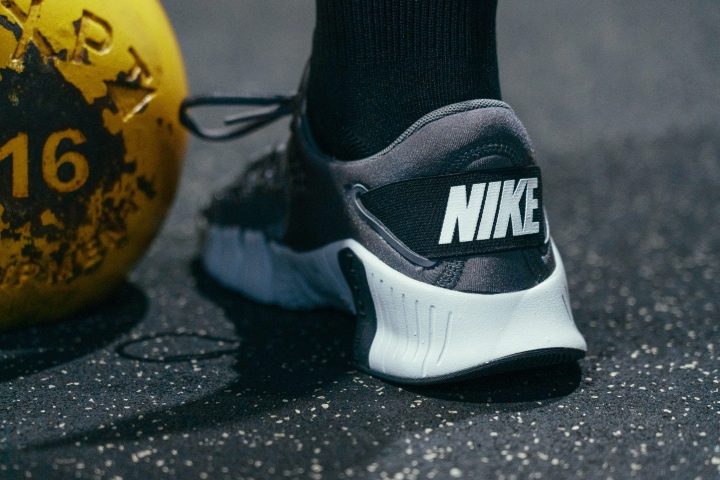 Getting the best Nike workout shoe: 6 things to consider
When buying Nike workout shoes, there are several key factors to consider to ensure that you find a pair that is right for you:
1. Type of workout
2. Comfort and fit
3. Support
4. Cushioning
5. Traction/grip
6. Style
Type of workout
Consider the type of workout you'll be doing and look for a pair of Nike shoes that are designed for your specific needs. Nike offers shoes for a variety of different workout types.
There are shoes like the Nike Free Metcon that come with a wide and firm heel to keep you planted when lifting.
Shoes like the Nike SuperRep are more oriented toward high-impact exercises. They feature added cushioning and technologies like Zoom Air bags that keep you bouncy on your toes.
If you are into agility, running, and balance training, you will appreciate shoes like Nike Free and Nike Flex. They are lightweight, low-profile, and super flexible.
Comfort and fit
An ideal fit feels like this:
secure heel (no heel slips)
snug midfoot (no wobbling side-to-side)
spacious toebox (there is enough room for your toes to splay naturally)
Because Nike shoes are built on different lasts than other brands, there is a chance that you won't have the same size as you do in another brand of workout shoes.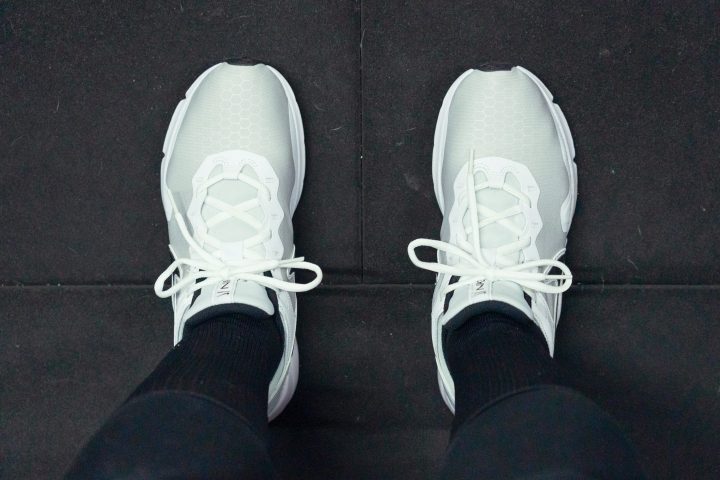 We recommend measuring your current foot length accurately and checking with Nike's official size chart to improve your chances of getting the right fit.
TIP: When purchasing online, order from shops with a free return policy. That way you can order one Nike shoe in 2-3 sizes and send the ones that didn't work back at no cost.
Support
Some workout routines involve a lot of agile side-to-side movements. You want to make sure that your future Nike trainer offers enough support on the sides to prevent the foot from spilling over the edge of the sole.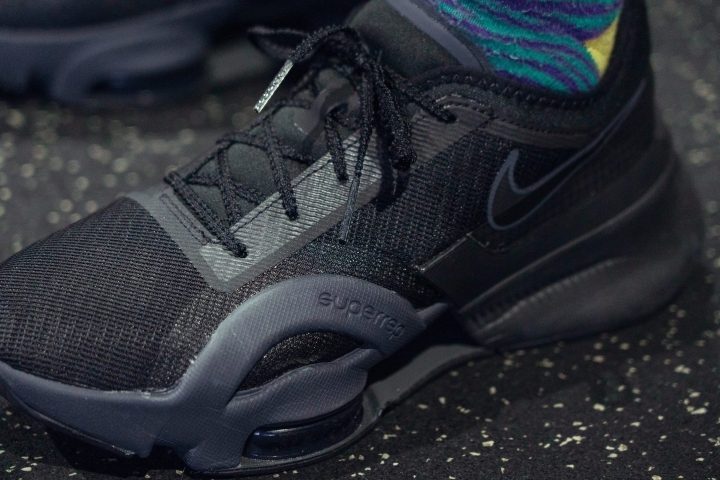 Look for shoes that have reinforced sidewalls made of TPU (hard plastic) or very dense foam.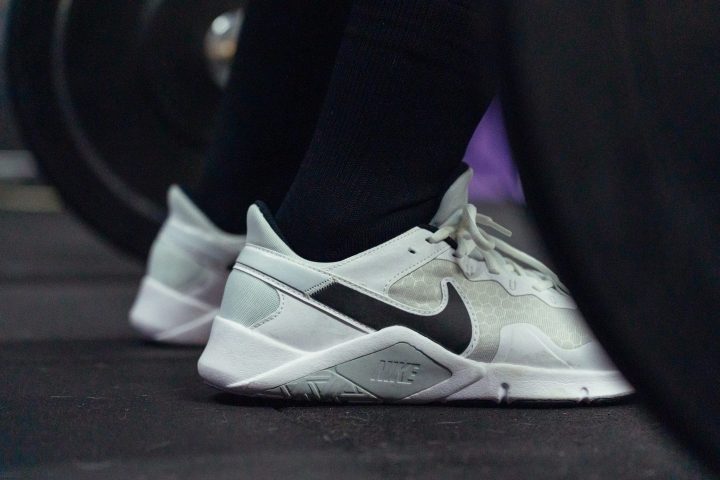 Cushioning
Choose a pair of Nike shoes that provide good cushioning to help reduce impact during your workout. Especially if you do lots of jumping. Look for shoes that feature technologies like Nike React, Zoom Air, or Air Max.
A shoe like SupreRep comes with two responsive Zoom Air units under the ball of the foot. They help to create a trampoline-like effect as you perform repeated jumps.
Traction and grip
Most workout shoes from Nike don't have a full-length rubber outsole. That's because they are meant to be used indoors and on gym surfaces that aren't very abrasive (like rubber).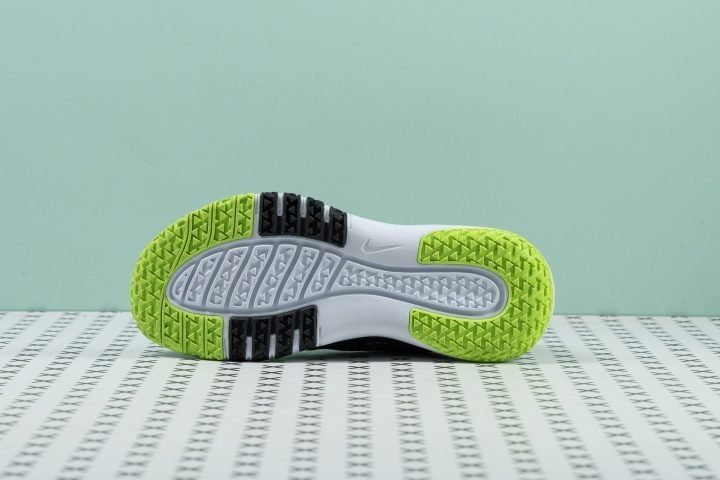 You will only see pieces of rubber only in the areas where traction is most needed during a typical workout.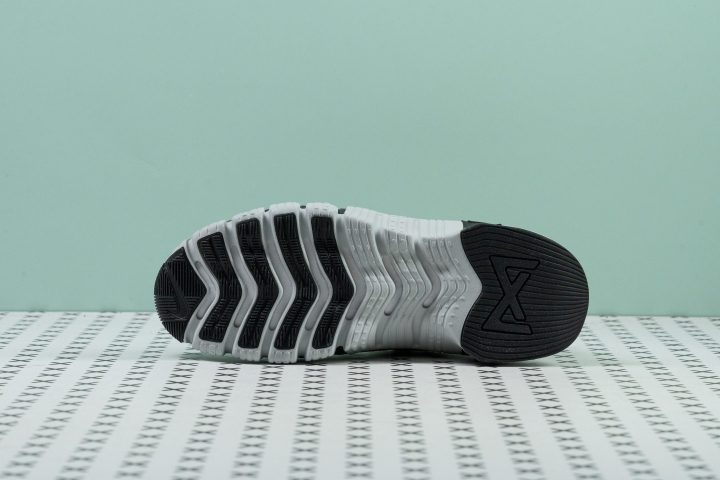 But if you are going to train outdoors a lot, go for a pair of shoes with full-length rubber outsoles. On demanding surfaces like concrete, the Nike Metcon Crossfit shoe is going to be more lasting.
Style
Finally, consider your personal style preferences and choose a pair of Nike shoes that you love the look of and that you'll feel good wearing to the gym. Luckily, Nike has an excellent reputation for their aesthetically pleasing color combinations.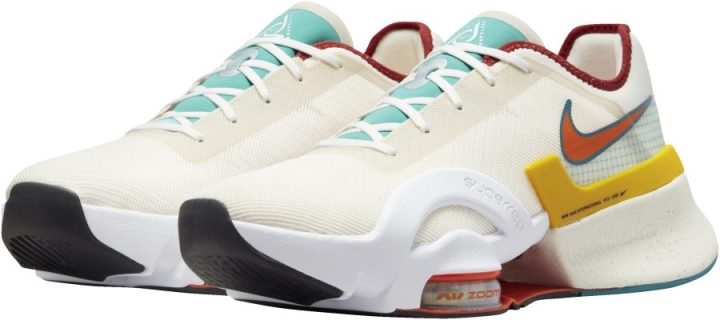 Frequently asked questions about Nike workout shoes
Can I run in my Nike workout shoes?
Yes, you can run in Nike workout shoes. Nike offers a range of athletic footwear that is designed for running, and many of its workout shoes are suitable for running. However, it's important to consider the type of running you'll be doing and choose a pair of Nike shoes that are designed for your specific needs.
For example, if you're a serious runner who covers long distances, you'll want to look for a pair of Nike running shoes that provide good cushioning and support. On the other hand, if you're a casual runner who only runs a few miles at a time, you may be able to get away with wearing a pair of Nike workout shoes that are designed for high-intensity training.
Likewise, Nike's flagship running shoe, the Pegasus, is going to be great for treadmill runs at the gym. However, it is going to be too soft and unstable for any other workout bit (lifting, aerobics, box jumps, etc.)
How we test workout shoes
Picking the best Nike workout kicks on the list requires a meticulous testing process. That means putting in hours in the gym executing a wide range of workouts and cardio exercises, highlighting how each model really performs in the real world. We also double-check the materials used in our shoe lab.
To ensure 100% honesty in all our reviews, we do the following:
Buy the Nike workout shoes from our own pocket. This ensures our impartiality when giving our assessments for all the shoes.
Use the shoes for a broad range of workout activities, from low-intensity to high-intensity training regimens, weightlifting, deep stretches, or 30+ minutes on the treadmill.
We put the shoes under a microscope - we meant figuratively and literally - because we test the shoes inside our lab. This also includes us cutting the shoes into pieces. We then write our reviews based on our collected data from the wear and lab test sessions.