The Nike that can do it all
This is a review from one expert, and reflects personal opinions. Learn what 8 other runners think of this shoe and see colorways at the
Nike Downshifter 9 main page
.
Let's get down to business. What writer has not started with that line before? Well, at least the writers I know of. But in this review, the business is about to get real—sort of, I guess. You will have to decide for yourself.
What I am talking about is the Nike Downshifter 9. When looking at it from afar, it will hit you, like any other running shoe. It's nothing fancy, just a shoe. Or is it because what I can tell you is that the Downshifter 9 is something out of its class.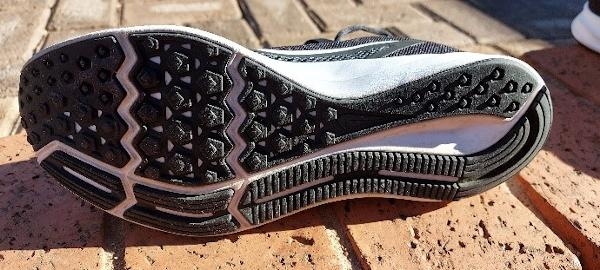 Take, for instance, its outsole and midsole. Durable is the best way to describe it. In the last five months that I have had the shoe, wear and tear are next to nothing. Apart from the few stretch marks left from running, there really is nothing else to complain about.
What is also a plus is that the Downshifter's colourways also make space for different colours for the mid- and outsole's, which is unusual for such a budget running shoe. I like the black and white scheme. There are other funkier colour options, but my choice had a reason.
The reason for my colour choice was that I could still wear the shoe to work. (I am working as a Marketing Networker). The shoe still fits good into everyday life—even at home watching Netflix or in my case, going to work with it.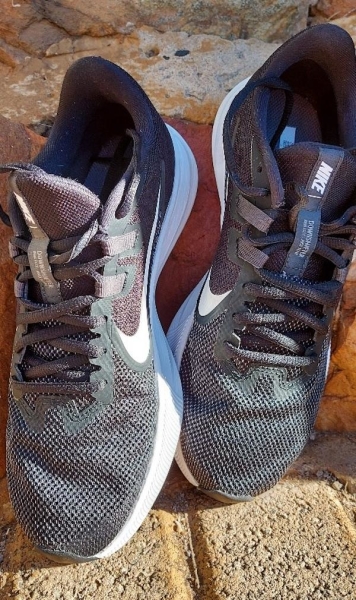 Therefore, I stated that the shoe could be more like multipurpose shoe rather than just a normal running shoe. The amounts of compliments I got from clients were amazing. This also shows the current trend people are leaning towards. People are tending to go more towards a business casual look, still looking professional.
Moving on, I used the Downshifter 9 for my running activities as well. Even in the time of COVID-19 lockdown, I found myself running up and down our driveway.
The break-in period was about a week. I could really feel how the shoe was adjusting to my feet, to the way I was running.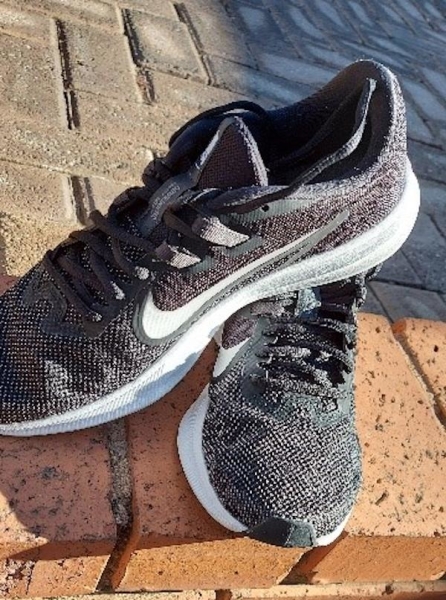 Cleaning the Nike Downshifter 9 is also not that difficult. The shoe is mostly nylon and rubber. So, it can go through mud, and only a wet cloth can get the dirt off again.
I do, however, suggest that everyone should thoroughly clean their shoes after any mud or trail running as they can improve their shoes' lifespan.
Nike really went out and about to make this a budget shoe but also one that can last. This was a great move because people today want something they can trust in and not break the bank buying it.
I really applaud the comfort of the shoe. Your feet are really secured, so you can even use these shoes for pretty much anything.
My uncle lives on a farm, and just before lockdown began, we went for a visit. Now to explain in short, the farm is pretty much one big trail run. Gravel and rock paths are everywhere. But, the Downshifter 9 conquered it all.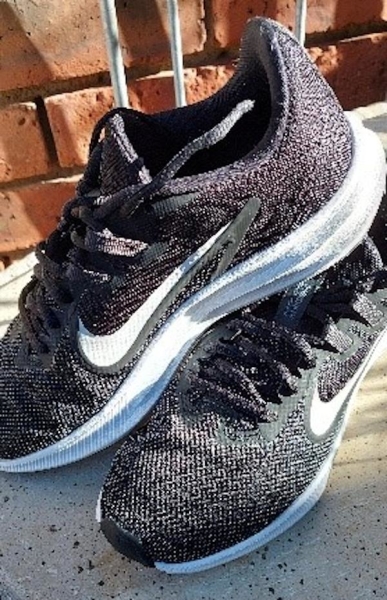 My girlfriend liked my shoes so much, she went out and bought a pair herself. Hers is just a bit more fashionable, with totally white design and the Nike iconic logo decorated with floral patterns and designs.
In all respect and dignity, I can say the Nike Downshifter 9 is something everyone should have in their sneaker collection—not for just a running shoe but also an everyday sneaker.