The Nike Revolution 6 is a really popular running shoe that feels more and more like a sneaker the longer you wear it. With an exciting feeling midsole, the Revolution 6 is ready for some short, fun adventures, but may not be your best bet for serious running.
Pros
Fits true to size
Peppy midsole
Budget-friendly
Good amount of flexibility
Consistent performance in any condition
Great as leisurewear
Cons
Runs narrow
Poor lacing
Lacks grip
Nike Revolution 6 review and lab test
The Nike Revolution 6 is a budget all-rounder running shoe that is possibly more suited to leisurewear than running specific. That being said, it's rare that the sneaker giant makes too many mistakes with any of their shoes. With a promising grip and durable, recycled materials, there's still a lot to love in this shoe.
Who the shoe is for
The Nike Revolution 6 is a nicely priced shoe and would be perfect for neutral runners who are maybe just starting and want something that doesn't break the bank. With a responsive midsole, and great grip, these are perfect for 5-10k runs as well as playing sports or just going to the shops.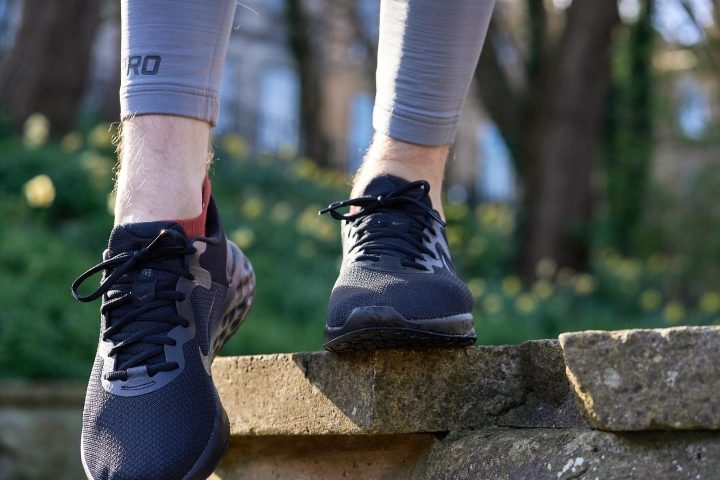 Who the Nike Revolution 6 is not for
The Nike Revolution 6 may not be in your wheel-house if you are:
A narrow fit on the Nike Revolution 6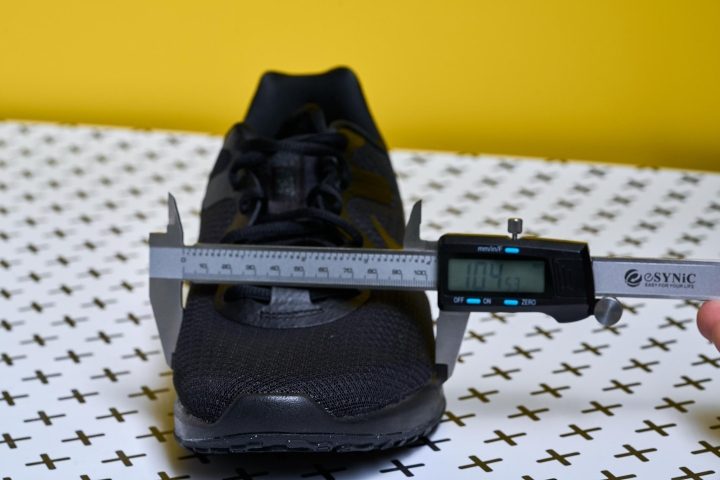 While the Rev 6 fits true to size, I found them to be incredibly tight and narrow around the midfoot and into the toe box. I have average width feet and rarely have this issue. I even noticed my socks poking out from behind the tongue. The toebox has a width of 104.5mm which isn't too thin, but the upper mesh has very little give and therefore constricts the foot too much.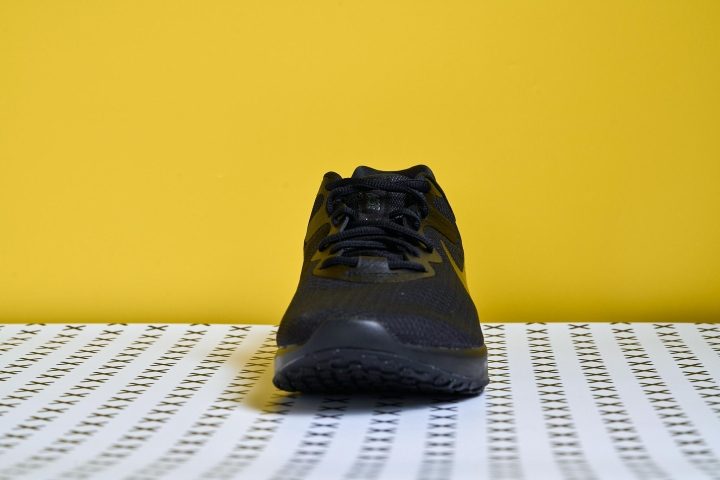 Some lacing issues
It could be down to having to give more slack in the laces due to the tight fit, but I found there to be only a tiny amount of lace left to tie a knot with one all tied up.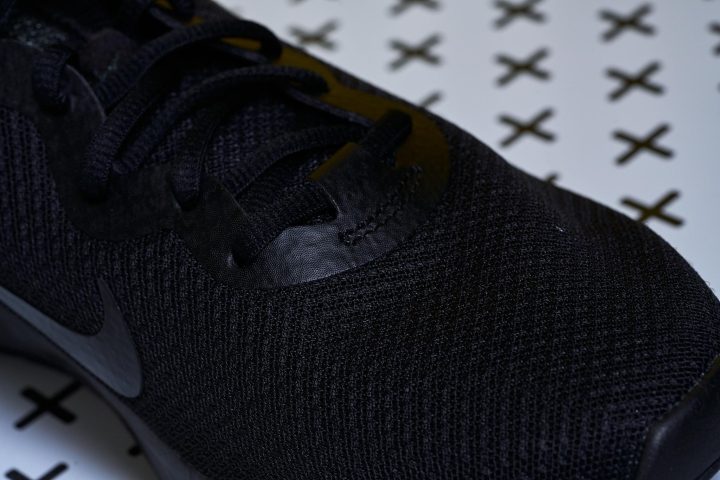 For a shoe in this price bracket I never really expect there to be fantastic lacing, these scored a miserable 16.7N (average 23.3N) on the lace slip test.
It's not too much of an issue to add your own laces, but it's always better if you don't have to.
The midsole on the Revolution 6 is surprisingly good, for a bit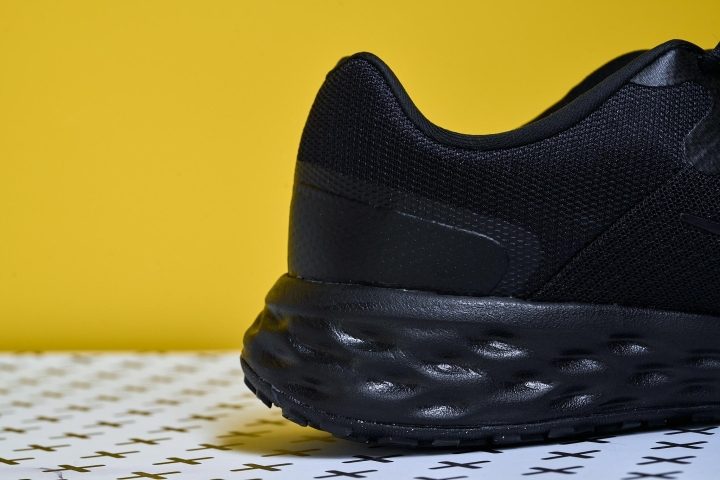 With a stack height of 33.8mm in the heel and an 8.7mm drop, Nike has made the Revolution a pretty middle-of-the-road running shoe.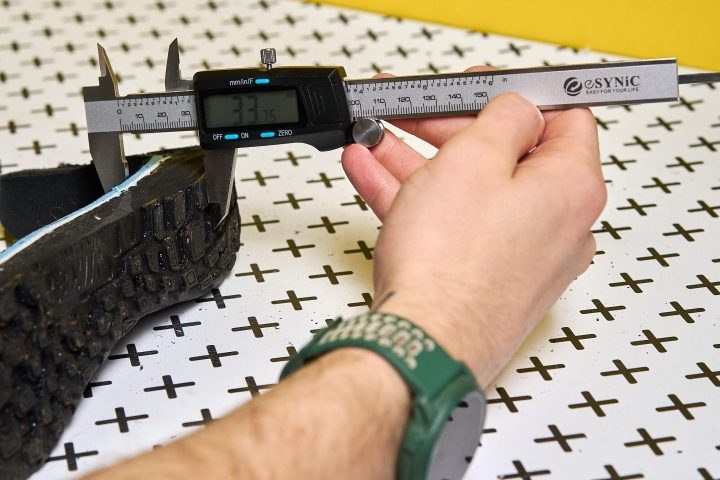 The midsole itself has a pretty high durometer of 52HA (average 41.4HA), which is firmer and you can feel it underfoot. While these take a while to break in, the result is a responsive shoe.
I did feel it get softer overtime, which is to be expected, unfortunately, from something at this price point. It's hard to say whether you get what you pay for with these because their usage is so varied.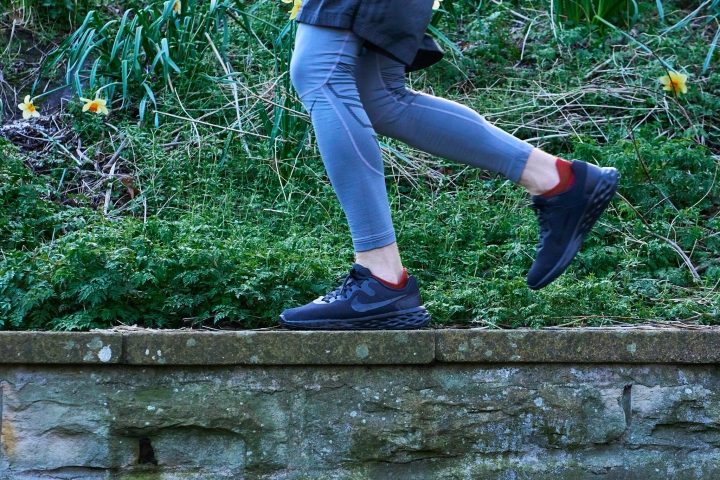 If I were to rate them as a purely running shoe, I'd say this is an issue for me, and wouldn't trust the midsole past the 100-mile mark.
Relatively stable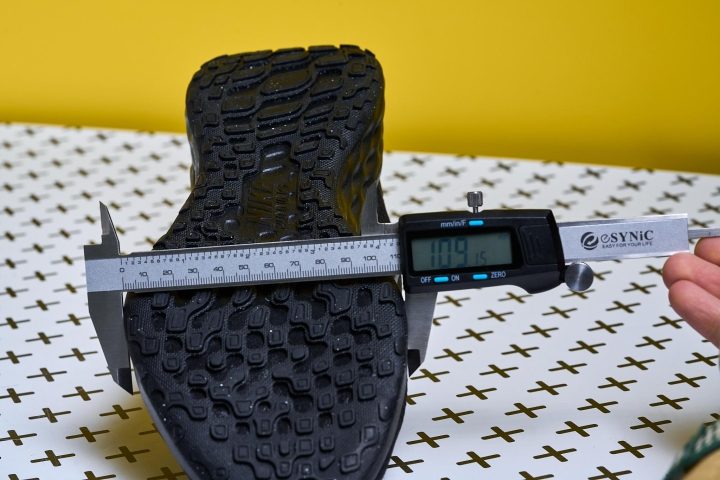 With a narrow forefoot also comes a narrow midsole in the Revolution 6, which I found not to be too problematic, especially because the heel of the midsole is a mine, average 89.5mm.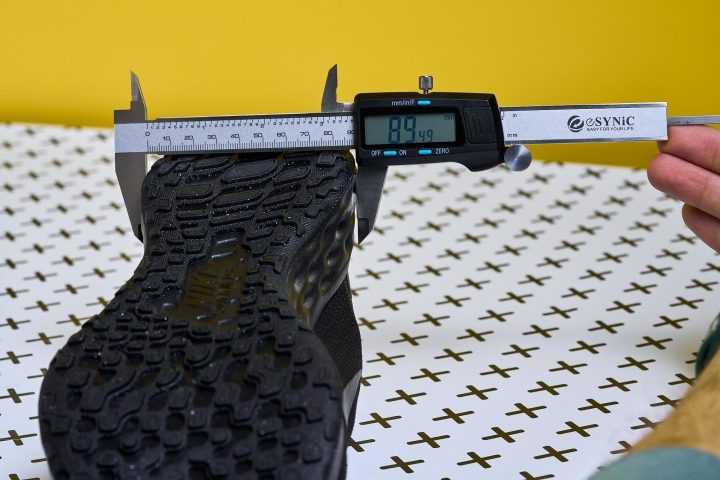 The result is lots of support for your heel strike, but less so on the forefoot. So I'd avoid these if you plan to run as a forefoot striker, or do any faster paces in these.
Pretty flexible, in most weather
One of the factors that I look for when lab testing shoes is their consistency in performance. When it comes to comfort and performance, the flexibility of a shoe is one of the highest contributing factors.
Which makes it important that their designed flexibility stays relatively similar at 20°C and 0°C.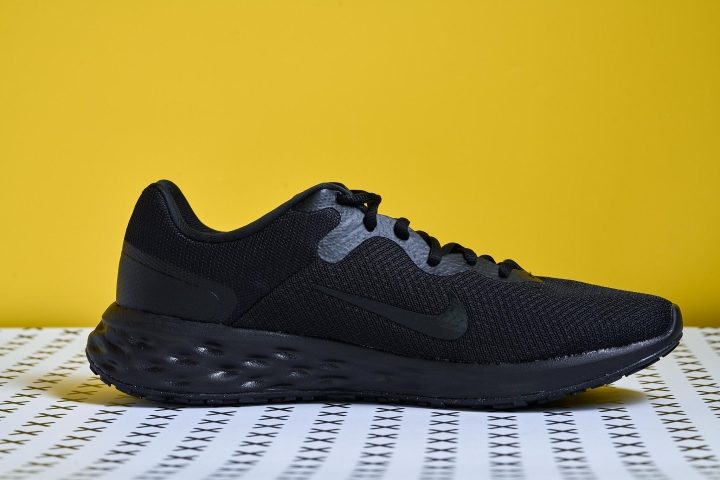 The Nike Revolution 6 has a flexibility score of 25.9N at room temperature (20°C) and the average in our lab is 29.0N. This is relatively flexible, which doesn't come as a surprise from the single piece of EVA midsole. It does help it feel more responsive underfoot though, with the firm midsole.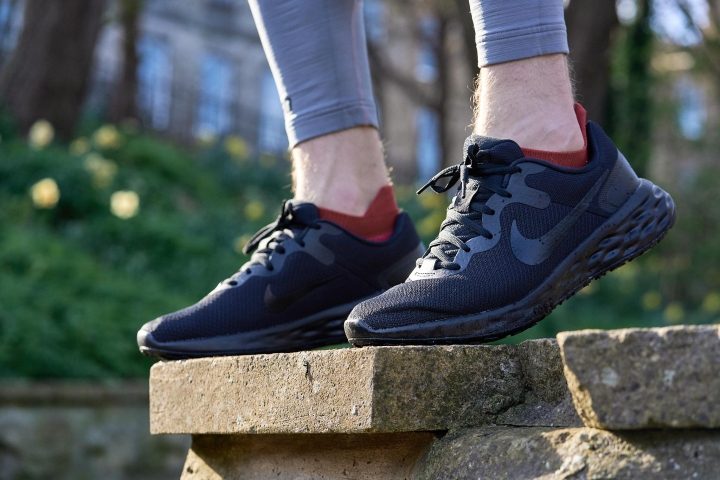 When it comes to cold weather, (testing in the lab freezer), the shoe stiffens by 15.4% to 29.9N. This change is below the average of 31.3% which is great to see, meaning the shoe should feel the same all year round.
The Nike Revolution 6 looks like it should have the grip
Take a peek at the 5.3mm outsole on the Nike Revolution 6 and you would think it's ready to take on anything. With definite similarities to the Pegasus lineup, the outsole has a smattering of lugs throughout the shoe that looks ready to take on anything.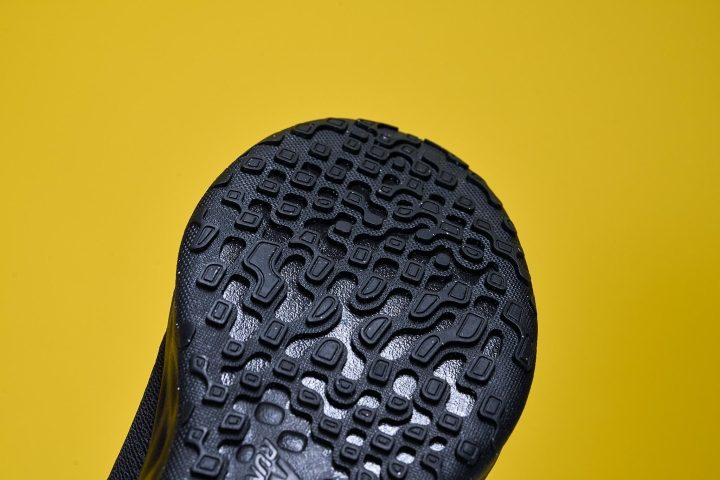 Unfortunately, that's not the case. As a predominately road-centric running shoe, I found there to be little or no grip on the pavement. Most probably because the outsole is a hard 81.5HC. This means that there's little give in the rubber, so the lugs cause less surface area to make contact with the ground.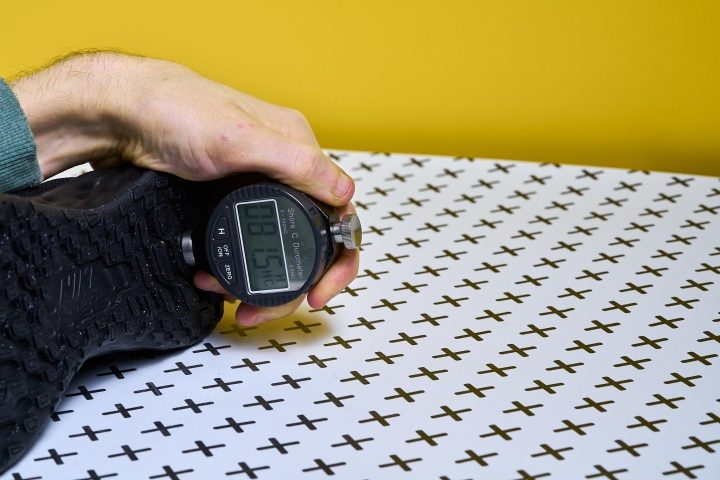 The result is a shoe I didn't trust on corners, finding myself having to slow down to take them safely. These might be much better on something like grass or astroturf.
Conclusion
The Nike Revolution 6 is a price-friendly option from Nike, however, it seems to be made purely for leisure activities such as 5-aside football or just hanging out.