The Nike React Miler 3 is comfortable, well-cushioned, protective, and ideal for daily runs of any distance. It might not stand out as one of the best
road shoes
out there, but it offers a smooth, predictable ride and gets the job done. On top of this, it's reasonably priced and can be a good choice for beginners who prefer slow-paced runs.
Pros
Responsive
Padded upper
Comfortable for long runs
Stable
Stretchy toe box
Perfect for wider feet
Competitive price
Cons
Definitely warm
On the heavy side
Outsole could be grippier
Heel slips for some
Who should buy Nike React Miler 3
You should consider this shoe if you have normal to wide feet and are looking for a comfortable shoe that can be used daily, for short and long runs.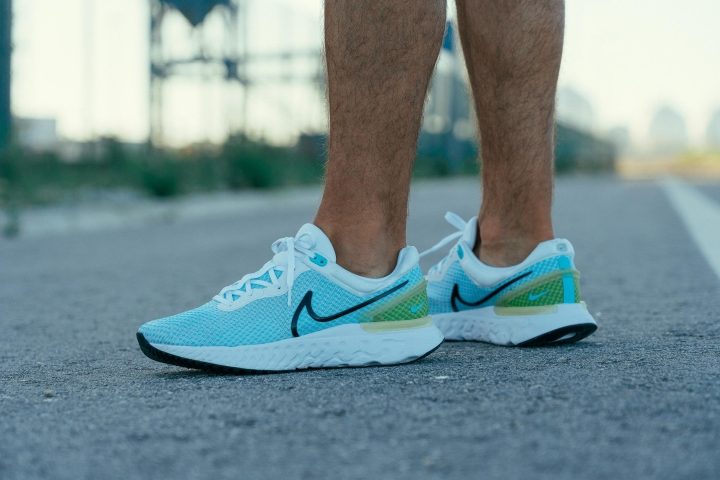 You'll also love this daily trainer if you like running in colder weather - the upper offers warmth and coziness one would not want on a summer day.
Who should not buy it
Look elsewhere if you: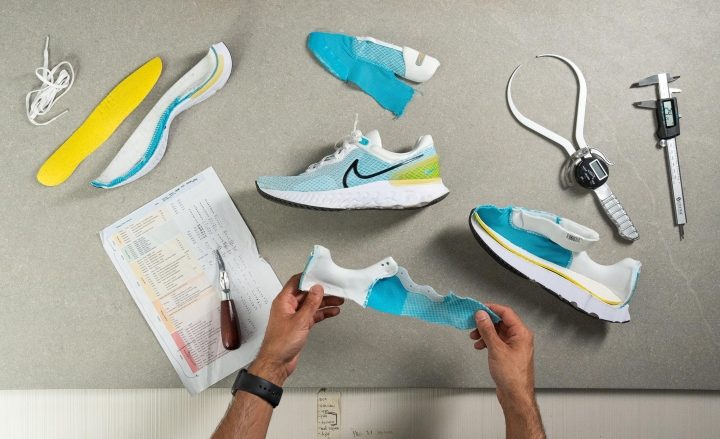 Breathability is NOT the reason to buy it
The Nike React Miler 3 is not a breathable shoe. The second version (Miler 2) was a bit warm, but this new iteration is even warmer.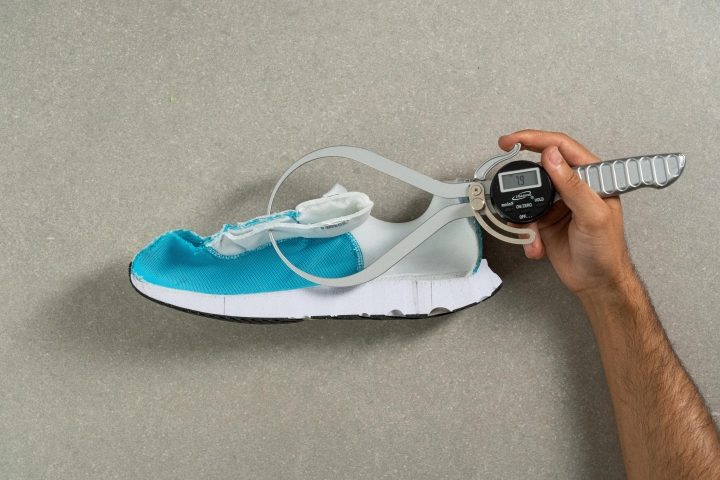 The lining on the inside feels like it traps the heat and is not the best option for summer. But it can be nice for cooler days.
Looking at the thickness of the tongue, it sits at 7.9 mm! The average in our lab is 6.0mm. Not only that but there's no light passing through when a flashlight is directed at the upper. It's a thick material indeed.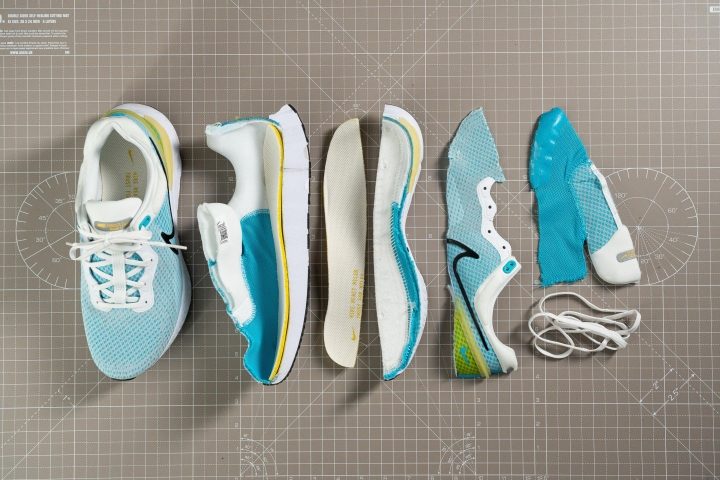 Miler 3 has a comfy upper
Although it lacks ventilation, the Miler 3 has an amazingly comfortable upper overall thanks to the well-padded interiors.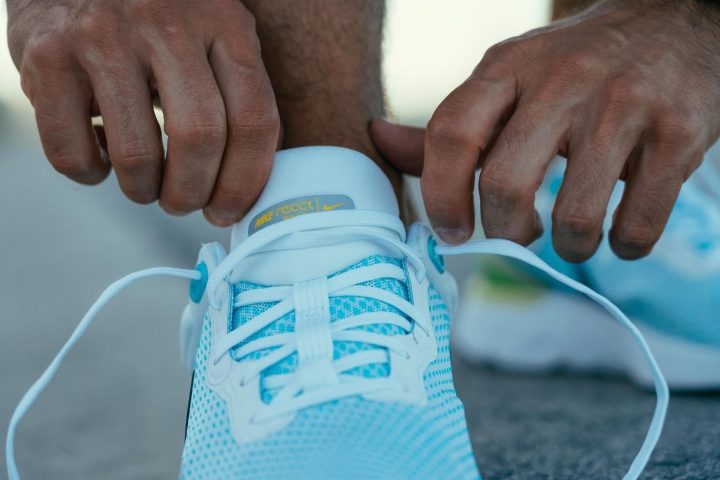 Wider feet are welcome
From our experience, this Nike shoe is perfect for medium-width feet and maybe even slighter wider feet.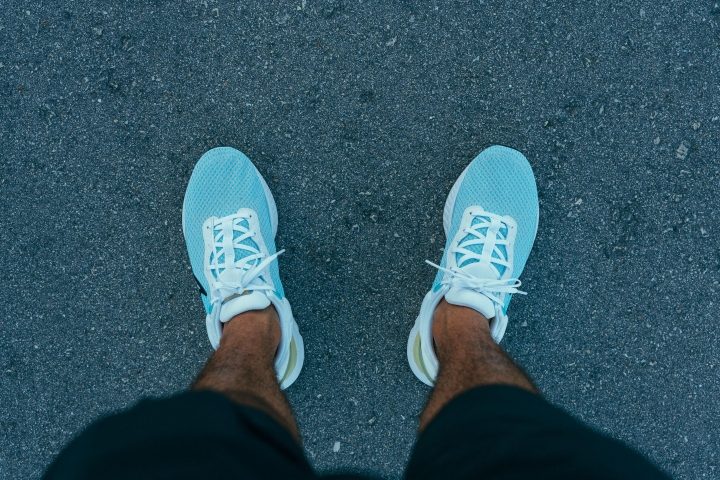 Measuring the widest part of the Miler 3's toebox, we got 98.2mm, which is close to the average for running shoes. However, the stretchy nature of its fabric helps the shoe feel more accommodating.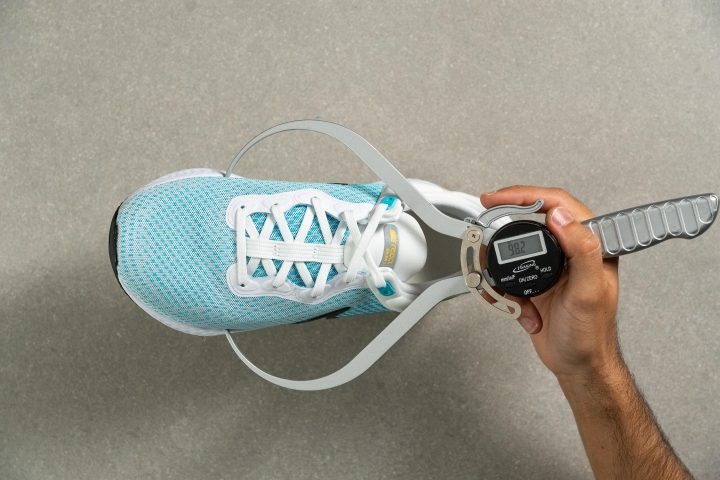 Stiff, yet responsive
On the run, we felt as though the Miler 3 was not as snappy as its predecessor. Also, it was slightly on the stiff side.
In our lab, we confirmed that the Miler 3 is stiffer than the average running shoe. First, to flex it, we needed more force: 32.5N instead of 30.5N which is the average (7% more). Second, on our longitudinal flexibility test, it scored 4 out of 5 while the average is 3.3 (the bigger the number, the stiffer the shoe).
But on the bright side, this Nike shoe has fantastic cushioning! It felt very bouncy and responsive, not to mention heavenly plush!
Measuring the shoe's softness with a durometer, we got 17.3 HA. That's 40% softer than cushioning foams on average!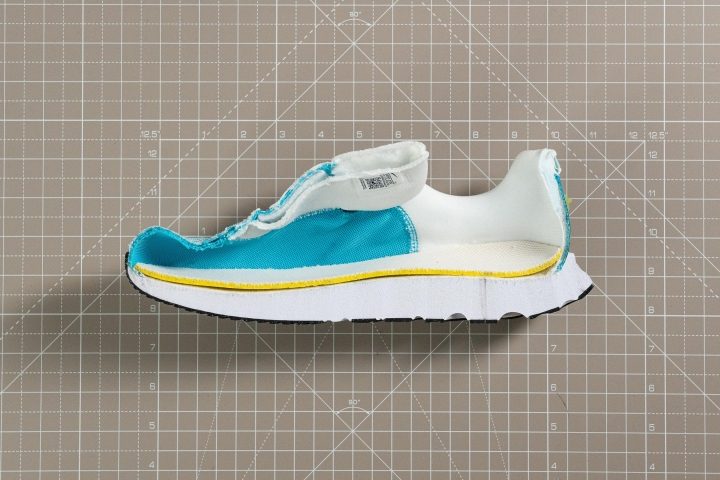 What's also interesting is that this Miler 3's midsole gets much firmer after being exposed to cold when compared to other shoes, almost twice as much. BUT, even after 20 mins in the freezer, it is still softer than many other shoes out there at room temperature.
After 20 mins at low temperature, the Miler 3 showed 24 HA on the durometer. It is a 39.8% change in softness, while the average change is 21.6%.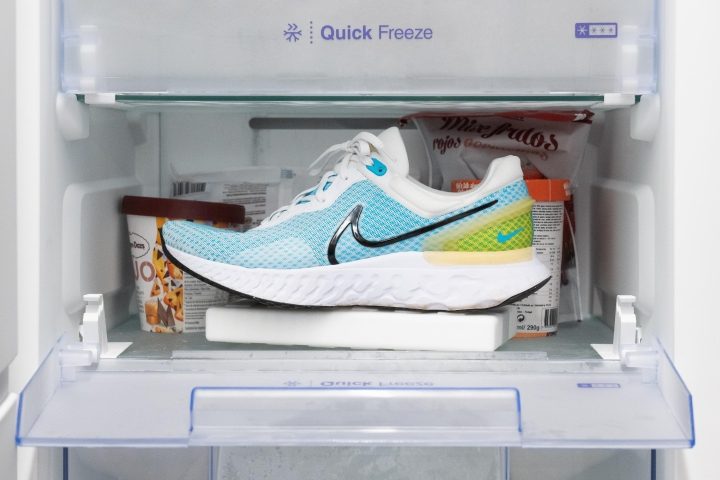 Secure heel hold
Fun fact about the heel area in the Nike React Miler 3: the width of the heel is 71.1 mm while the average sits at 76.3. It is 5 mm narrower than the average running shoe in our lab!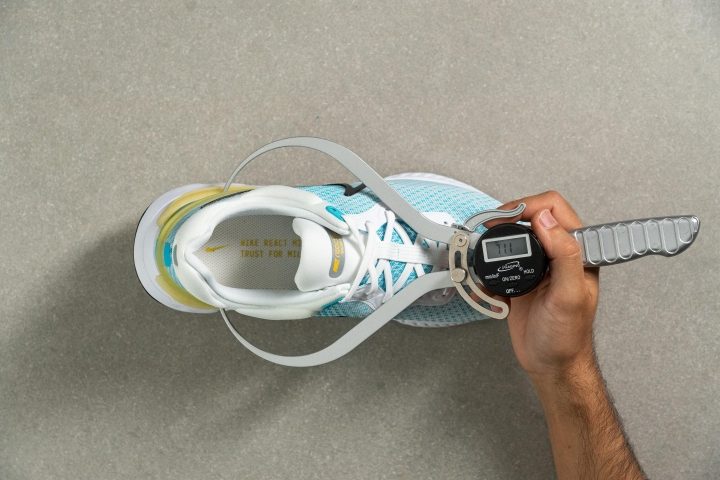 What also might affect the heel lock in a positive way is the stiffness of the heel collar - on our subjective test, it scored 5 out of 5 while the average is 3.1 (5 means it is the stiffest).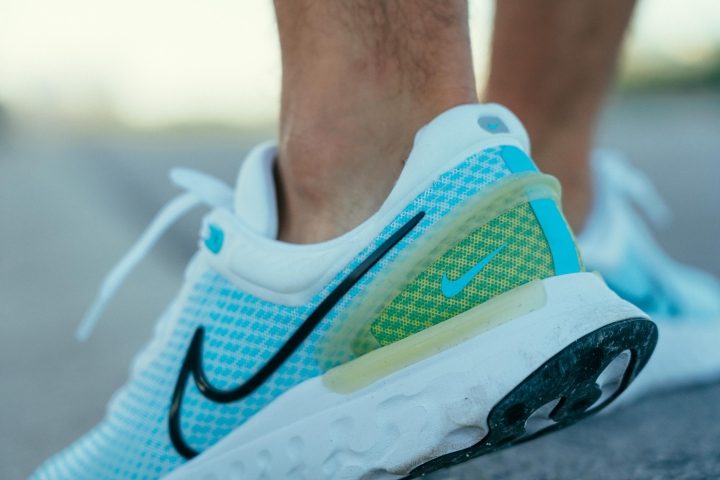 Miler 3 is still stable
Although the extra support in the arch is not there now as it was in the previous version, the shoe still offers some stability and this is especially felt during long runs.
Outsole: new does not equal better
We found the shoe's new outsole a bit funky. It looks like a mix of different Nike shoe outsoles. It also feels thin and not as grippy.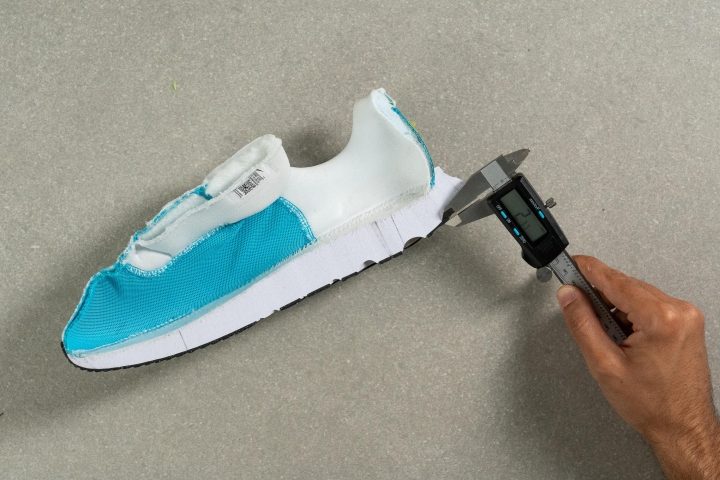 In the lab, we did notice that the thickness of the outsole rubber is lower than the average: 2.4 mm compared to the average of 3.6 mm.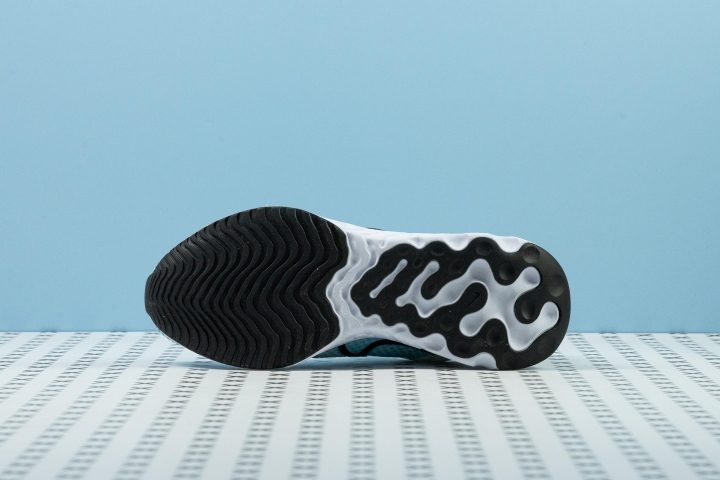 Nike React Miler 3 feels heavy
At 9.9oz (280g), it feels heavier than it is. For comparison, the average weight of a road running shoe is 9.6oz (272g) and 10 oz (286g) is the average weight of a daily trainer.
Even though it is not heavier than average on paper, it feels hefty on the foot.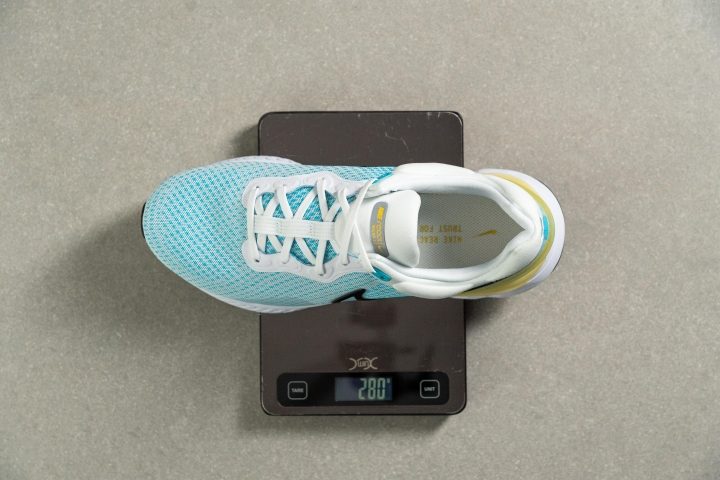 Not an expensive shoe
The Miler 3 is a good choice for those runners who don't want to spend a fortune on a running shoe: at $120 it's perfectly on the average price for its category.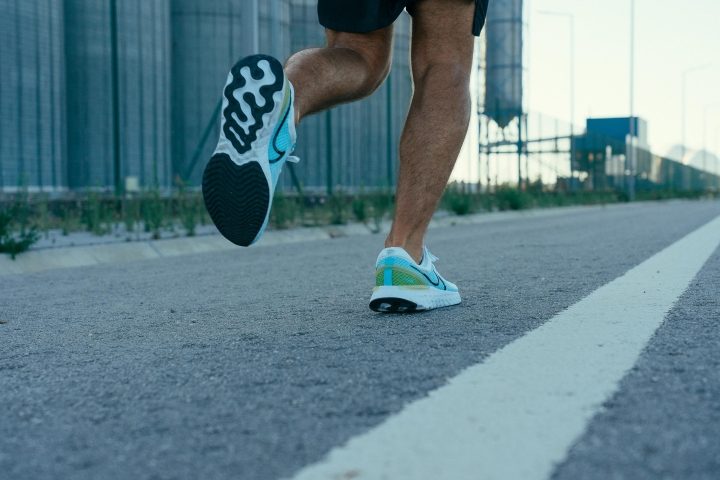 Heel drop: as advertised
In the lab, we check all sorts of this, heel-to-toe drop included.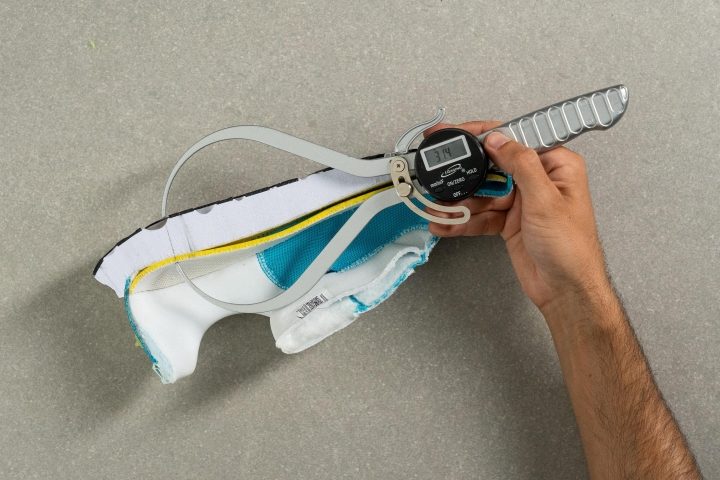 Nike said it's 10 mm, we measured 9.8 mm.
Close enough, unlike this Altra Rivera 2 shoe which was supposed to be a zero drop and we measured 2.8 mm.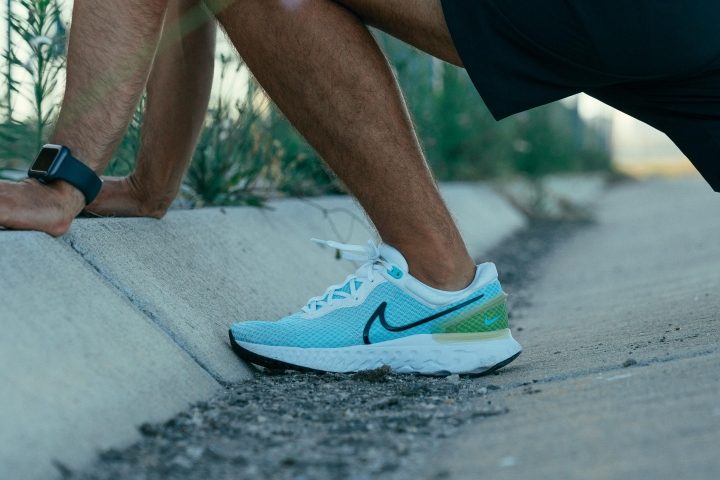 You can take Miler 3 for a night run
Who switched the lights off? Look at those reflective elements shine. Good for taking your Miler 3s for a run in low-visibility conditions.