The Brooks Launch 4 is a lightweight daily trainer without too much extra bulk to weigh it down and enough cushioning to provide comfort for even the longest of runs.
The upper and forefoot are lightweight and comfortable however the heel was a bit too built up for me causing the shoe to feel oddly light and bulky at the same time.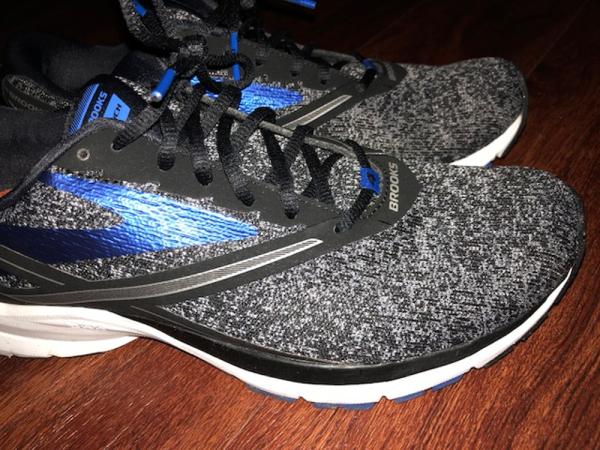 Upper
The Air Mesh upper was designed to improve circulation, provide a better fit and keep the foot cool. The upper does feel like a sock, it is extremely comfortable, as most Brooks shoes are.
The Engage sockliner provides padding around the ankle which really provides a secure feeling fit and does not rub on your Achilles or ankle the way some other brands tend to.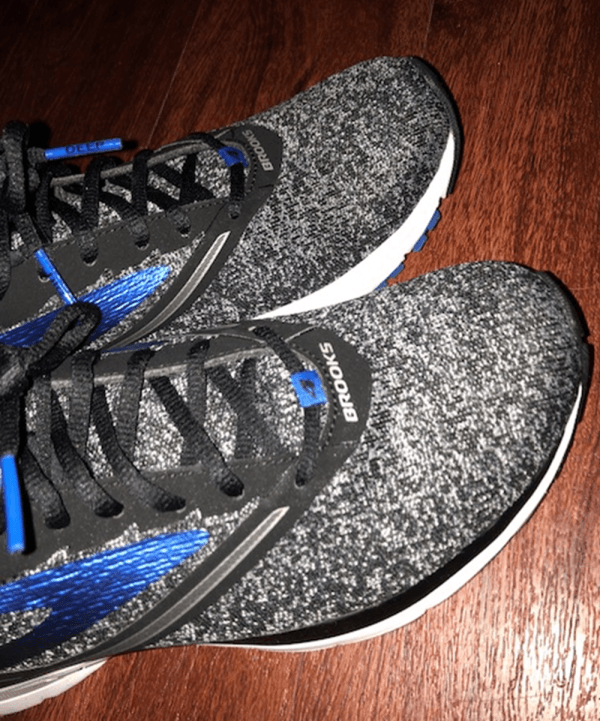 Cushioning/Midsole
Brooks has a couple different technologies that offer cushioning benefits in the Launch. There is a full-length BioMoGo midsole that promotes stability without compromising comfort as well as a full length S-257 Cushsole that decreases breakdown and offers energy return.
The shoe does seem to offer more stability than a neutral trainer, however, the energy return doesn't feel like it has made the same strides that Adidas has with their Boost technology.
A segmented crash pad in the heel is supposed to reduce shock upon impact.
I found that the technology was a lackluster attempt at reducing shock because the heel feels too overbuilt and cumbersome. The large heel almost promotes a heel strike, which actually increases impact shock.
Outsole
Brooks has implemented an HPR Plus rubber outsole that increases durability with abrasion resistant rubber. I have run quite a bit of mileage, probably around 100, in the Launch and they have held up well.
Traditionally, I have found that Brooks shoes hold up quite a bit better than some of the other brands and the launch is no different.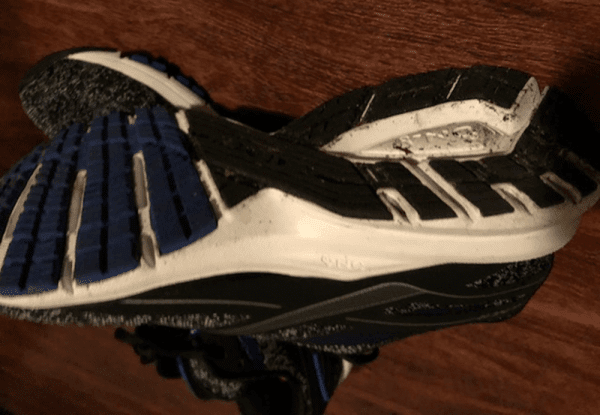 Conclusion
While there is only a 10mm drop from heel to forefoot in the Launch it feels like there is more of a substantial drop. For me, the Brooks Launch 4 felt as if it set me up to lean forward as I ran.
Additionally, the bulky heel in combination with the 10mm drop seemed to promote a heel strike as the heel on the Launch was so big.
The upper did feel great, and the shoe has held up very well. The Launch may not be a long-term shoe for me, but it did offer quite a bit in terms of comfort and responsiveness.