Who should buy the Brooks Hyperion Max
Get it if you like a firm feel underfoot, and need a stable and light shoe for training (and even racing) in competitions up to half marathon distance. Better yet if you are a midfoot or forefoot striker, no matter if a beginner or advanced runner.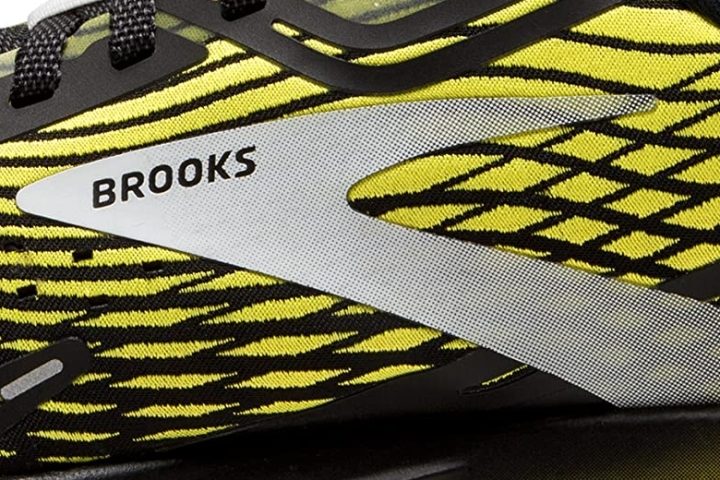 Who should not buy it
Look elsewhere if you:
Hyperion Max has a top-quality upper
Testers found the stretch woven upper to be breathable and extremely comfortable. One of them stated that this is a "superb upper," and a runner pointed out that "it delivers instant comfort and total security."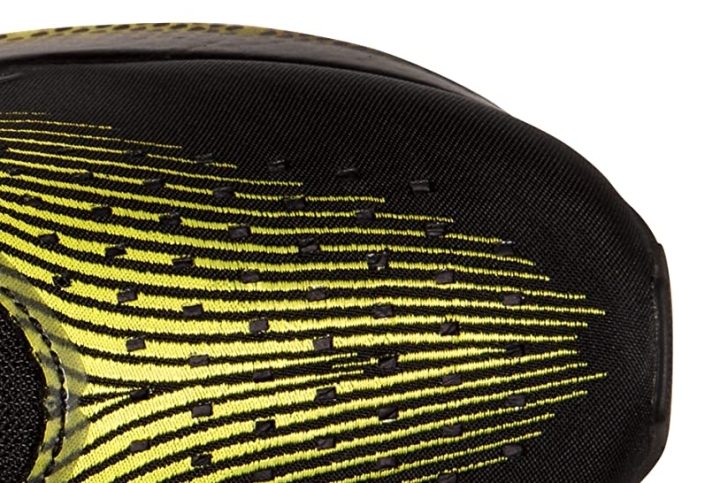 Fit borders on perfection
According to the reviewers, the shoe feels snug and pleasant on the foot, and it's true to size. As they put it:
"a nice fit the whole way through"
"fits great in all the right places"
"near-perfect in fit."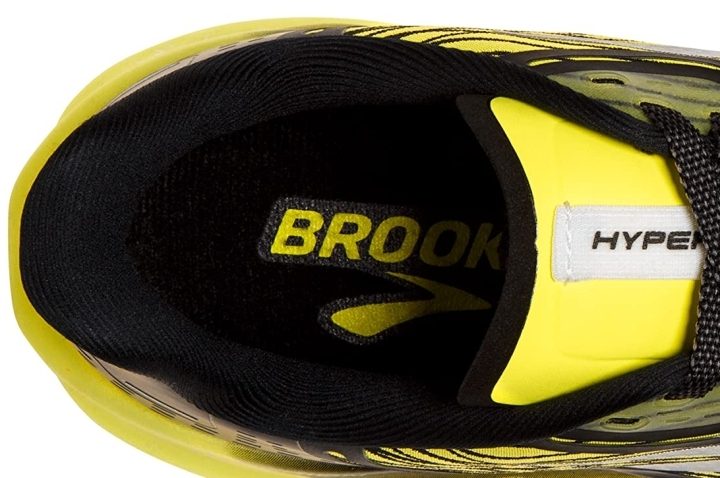 Firm, but great for fast training
While it is "definitely on the firm side," the shoe has "a quick snappy rebound."
It can handle different paces, but an experienced runner noticed that it shines when used for speed work. This was confirmed by another expert, who stated that it has "a clearly up-tempo focused ride."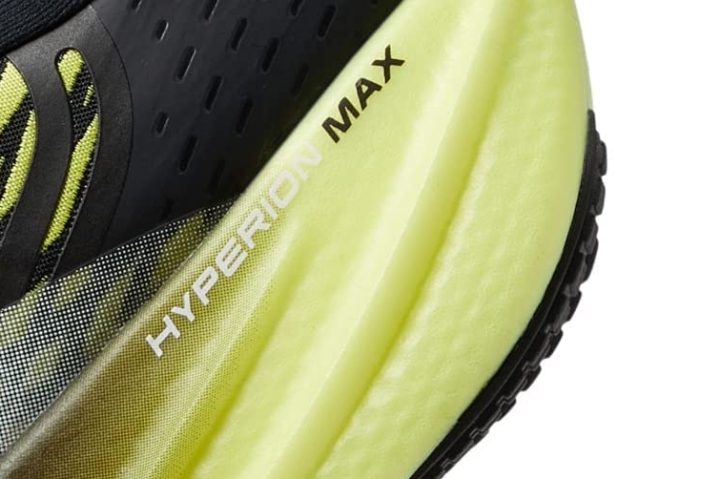 Unexpected help
Testers loved how the shoe made them increase their speed. One of them was surprised to see himself "running 15-30 seconds faster without any extra effort." The same happened to another tester, even when he thought he was running at an easy pace.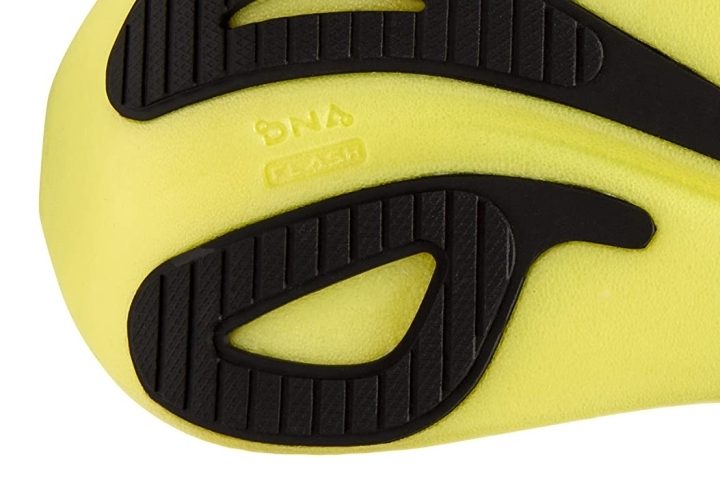 Hyperion Max provides an amazing traction
The outsole received lots of praise from reviewers:
"really surprised about the tackiness of the rubber outsole"
"grip to date has been excellent"
"it delivers an inspiring level of traction"
"the rubber on the Hyperion Max never failed me."
Super light
Described by an avid runner as "an impressively lightweight shoe given how solidly it's built," the Hyperion Max is indeed light at 7.80z (221g). On average, road running shoes weigh around 9.6oz (273g).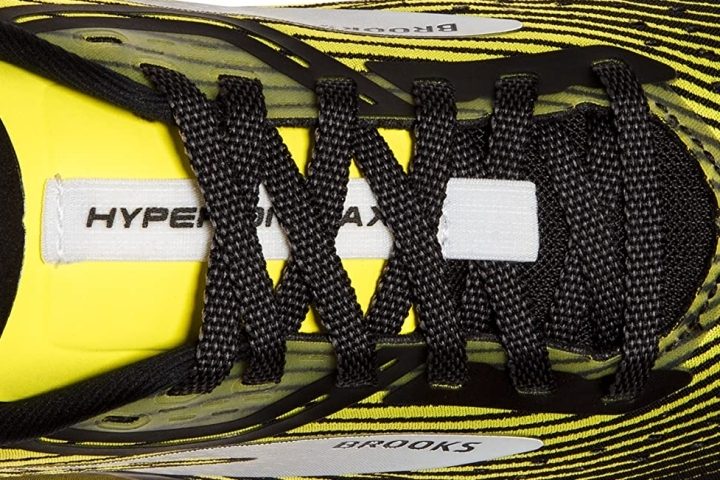 Foot is held in place
No issues were reported in this department because the shoe provides a secure feel. As a tester pointed out, there's a "perfect lockdown around the midfoot" and the same goes for the rest of the shoe.
Brooks Hyperion Max is surprisingly stable
It's a neutral model, but a tester was positive when he stated that "this shoe is a category standout for its stability."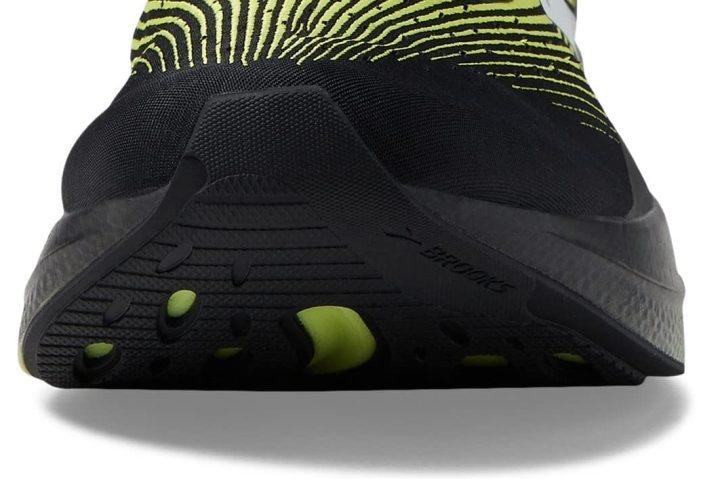 A resilient shoe
There's a great amount of rubber underfoot and despite the design seeing some exposed foam, according to a runner, there was absolutely no sign of wearing after 20 miles.
Another tester confirmed the impressions about the quality: "I think this outsole will be notably durable."
Give the Hyperion Max a few miles
While the shoe is comfortable straight out of the box, a tester noticed that after some miles it loses some stiffness and becomes a little more flexible, which helped with smoothing the ride.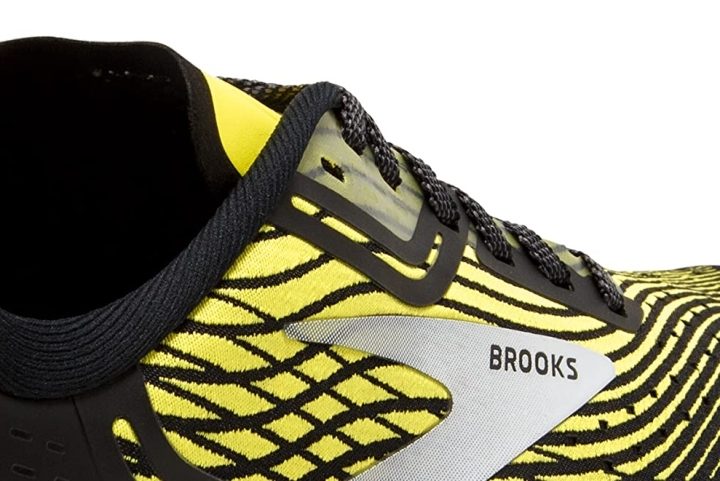 A lower price would be appreciated
Nowadays, we somehow got used to high price tags, yet the Hyperion Max is not a plated shoe and according to testers, it does not have that many extra technologies to justify a price of $170.
Compare popularity
Interactive
Compare the popularity of another shoe to Brooks Hyperion Max: