7 Best Red Running Shoes in 2022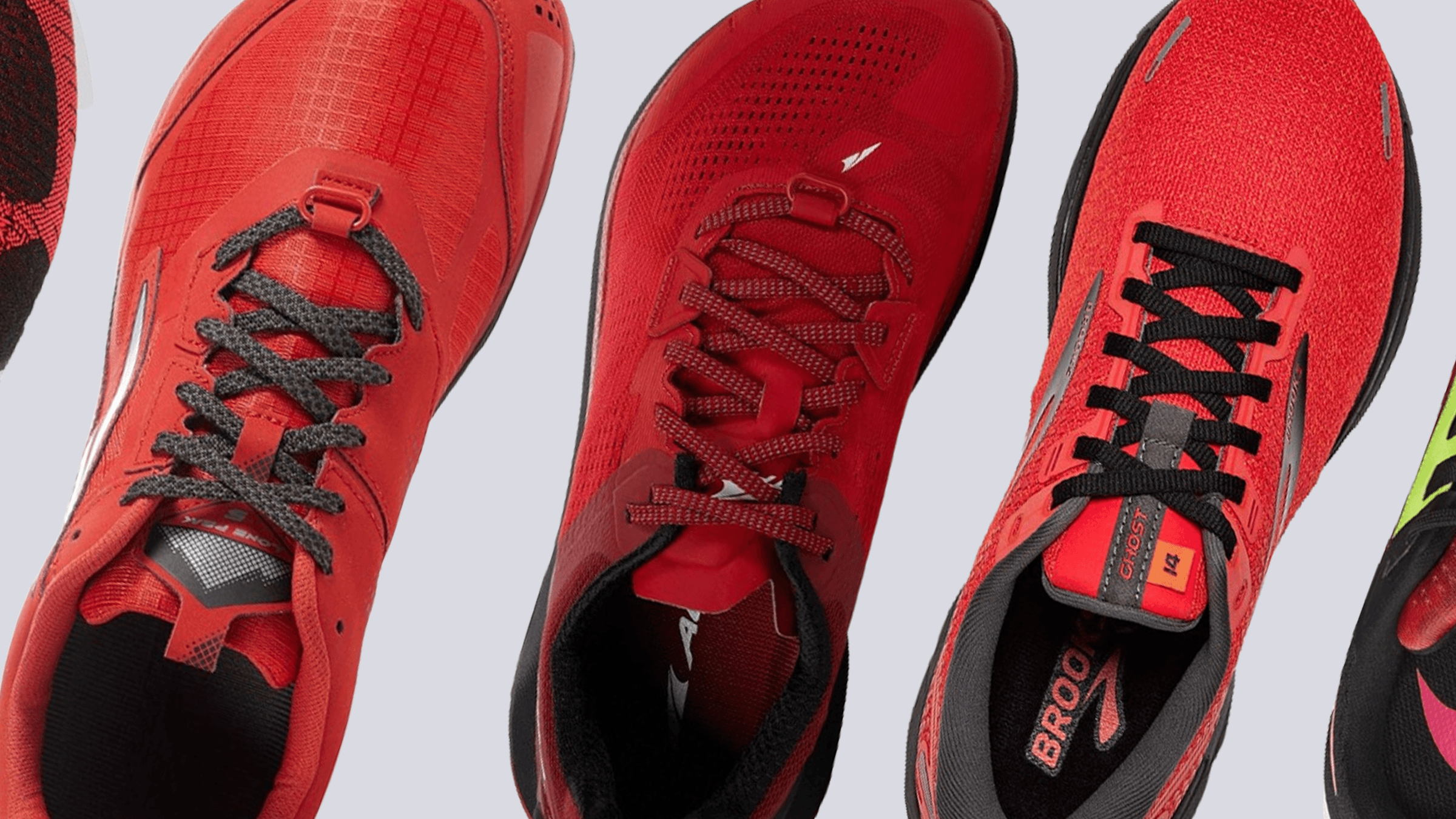 Add some spark and a winning vibe to your running with red running shoes. The fiery color of passion will match your high energy every time you get out of the door and get a solid run. That's the fun way of harnessing the power and spirit of boldness and vitality, which the red color represents.
From Brooks, and Salomon to Nike, Altra, Saucony, and Adidas, we have rounded up 100+ of the best running shoes in the market. Whether you are into road running, trail running, track and field, or just getting your mileage on your gym's machines, we have selected for you our top recommendations for your activity.
Start browsing for the right red running shoes that suit your needs.
How we test running shoes
We use a very comprehensive running shoe testing process at RunRepeat. We team up with seasoned runners of all types for rigorous wear testing on flat roads, rugged terrains, and muddy paths. We also spend hours inside our Shoe Testing Lab analyzing various features of each model like fit, comfort, and performance.
Here's exactly our approach:
We only test and extensively review all the red running shoes that we've purchased from our own pockets. We do this to ensure our freedom from any bias or brand loyalty.
We do a battery of mechanical tests in the lab. We cut the shoes open to closely examine over 30 parameters such as the shoe's cushioning, energy return, ventilation, durability, et cetera.
Our wear-testers clock up 30 to 50 miles on each running shoe on concrete roads, dirt paths, and other training environments.
We collate additional information from other reputable shoe experts and regular runners.
Finally, each model is rated using our proprietary CoreScore system. All the gathered data above are calculated and a final rating (from 0-100) is assigned to all the red running shoes on the list. This way, you can quickly see which particular shoe gives you the best value for your money.
What are the most popular red running shoes in 2022?
What are the cheapest red running shoes in 2022?
Other buying guides